Martha Stewart Bids Adieu to the Hamptons By Hosting A List Book Party at Historic $30 Mil Mansion Showbiz 411. Smart move. "The Hamptons are not a defensible position." –Mark Blythe
Davos is dead, and the coronavirus killed it FT (Vlade). Hot stuff.
The Climate Culture Shock Is Coming Bloomberg. "Just 0.2% of Fortune 100 board members have any experience with climate. That's going to have to change." I don't see why. Nobody on Boeing's board has any experience with aircraft manufacturing. Oh, wait….
The CalPERS Executive Team Demands a New Loyalty Oath! Tony Butka, CityWatch
We're Not In A Real Estate Bubble Surviving Tomorrow, Medium. Deck: "It's far worse than that." I'm not a real estate maven. Perhaps readers who are will weigh in.
Bond spreads collapse as investors rush into corporate debt FT
One Failed Bridge in Memphis Is Costing Business Millions (not pay-walled) WSJ.
#COVID19
* * *
The potential stickiness of pandemic-induced behavior changes in the United States PNAS
China?
1/4
A new financial-sector "reform" will allow Chinese banks to lower deposit rates so as to reduce their funding costs, which in turn will allow them to "lower businesses' borrowing costs, benefiting the real economy."https://t.co/GeRLahCbrb

— Michael Pettis (@michaelxpettis) June 17, 2021
The Relentless Wave Vietnam Weekly
A Way of Life Almost Lost in Kampong Phluk's Fishing Community Cambodianess. Tonle Sap; see NC here.
Myanmar
Anti-regime group bombs condo project linked to junta cabinet member Myanmar Now! Real estate. Ouch!

United Nations set to call for halt of arms to Myanmar -diplomats Reuters. Don't think "crimes against humanity":

The torching of crops, livestock and 200 of 230 homes in the village of Kinma in Magwe, where at least 2 elderly residents perished, is not only outrageous, it is yet more evidence of probable crimes against humanity being committed by the Myanmar junta and its security forces. pic.twitter.com/0ODIXCP9RY

— UN Special Rapporteur Tom Andrews (@RapporteurUn) June 18, 2021

Think "blueprint."

Does the right hand….

.@USEmbassyBurma issued a statement after Myanmar security forces burned an entire village in Magway, where at least 2 elderly residents were killed. "These horrific acts are consistent w/ past atrocities committed by the military against people of all ethnicities & religions." pic.twitter.com/G15tJW0rz1

— U.S. Asia Pacific Media Hub (@eAsiaMediaHub) June 18, 2021

… know what the left hand is doing?

Last night, I had the pleasure of participating in a productive introductory meeting with my ADMM-Plus counterparts, which reaffirmed our mutual commitment to uphold international law and to work together to meet shared security challenges. pic.twitter.com/7GHeyv14sx

— Secretary of Defense Lloyd J. Austin III (@SecDef) June 16, 2021

(ASEAN Defense Minister's Meeting)
India
In Rural India, COVID-19 Outbreaks Have One Standout Feature: Speed The Wire

Amravati: Vaccines for reluctant Melghat tribals at job guarantee scheme worksites Times of India
Vaccines and oxygen run out as third wave of Covid hits Uganda Guardian
UK/EU
French prosecutors seek 6-month jail term for Sarkozy

Germany disbands Stasi records agency but saves files Deutsche Welle
Argentine Port Unions Plan Strike Over Vaccine Access MarineLink
'We are not communists': Castillo seeks to allay fears in divided Peru Reuters
New Cold War
Russia and Its Neighbors, Thirty Years after the Fall Valdai Discussion Club
Biden Administration
Our Famously Free Press
Pushing Consumers to Amazon Is Baked In to NYT's Business Model FAIR

YouTube suspends GOP Sen. Ron Johnson's account, says he violated Covid-19 policy NBC

Lifting the mask Ed Snowden, Continuing Ed
Imperial Collapse Watch
The Fort Bragg Murders Rolling Stone. Gruesome.
Covid-19: Technology That Saves Lives – But Can the NHS Afford it? Bright
Class Warfare
What's at stake at the Teamsters' convention Tempest

The incarcerated women battling wildfires High Country News. A walk down memory lane: "Lawyers for California Attorney General Kamala Harris argued releasing non-violent inmates early would harm efforts to fight California wildfires."
MSNBC won't voluntarily recognize the WGA, and wants a vote on unionizing, per email pic.twitter.com/vKxeSLTBzr

— Ben Smith (@benyt) June 17, 2021
If Obama had passed card-check, as he [snort] promised to do, the MSNBC workers would have a union today.
Latinx Files: 'In the Heights' and the pitfalls of Latinx representation LA Times
Toni Morrison Hated 'Hamilton' So Much She Funded a Play About Lin-Manuel Miranda Newsweek. Stoller on Hamilton.
Antidote du Jour (via):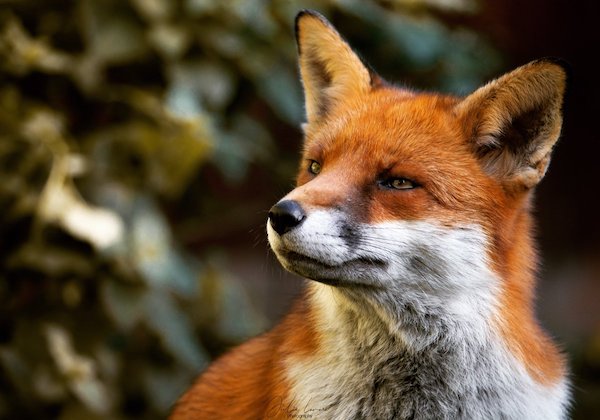 Bonus antidote:
Acting selflessly to help others in need was long thought to be a trait confined to mammals, in particular humans and great apes. But a new study has found that African grey parrots volunteer assistance to both their good friends and mere acquaintances https://t.co/WKZ1rYnCsv pic.twitter.com/hZBAp4clga

— Massimo (@Rainmaker1973) June 16, 2021
See yesterday's Links and Antidote du Jur here.