Jerri-Lynn here: Fifty years ago today, the Supreme Court handed down its Pentagon Papers decision, allowing the New York Times and the Washington Post to publish the papers. Today I link to Revealing the Pentagon Papers in Congress — 7: The Verdict Consortium News. "This is Part 7 of Consortium News' multi-part series on the 50th Anniversary of the late Sen. Mike Gravel obtaining the Pentagon Papers from Daniel Ellsberg and the consequences Gravel faced for revealing the top secret documents in Congress, just hours before the Supreme Court decided the case on June 30, 1971." Moi: Gravel died on June 26.
The secret afterlives of medieval widows Prospect
Venice in Danger of Losing UNESCO Status AFAR
ERIC AMBLER: A CRIME READER'S GUIDE TO THE CLASSICS Crime Reads. From 2018; I'm linking to this today as Ambler was born this week in London on June 28,1909.
The connection between clearcut logging and Canada's hottest day on record The Narwhal
Big oil and gas kept a dirty secret for decades. Now they may pay the price Guardian
The climate crisis is a crime that should be prosecuted Guardian
How to Help Wildlife and Pets During a Heat Wave Treehugger
Canada weather: Dozens dead as heatwave shatters records BBC
Blackouts in US Northwest due to heat wave, deaths reported AP
Eat this to save the world! The most sustainable foods – from seaweed to venison Guardian
Champlain Towers South Residents Warned About Concrete Damage Months Before Collapse CBS
Miami Building Collapse Sows Fear Among City's Condo Owners Bloomberg
NYC mayoral primary race thrown into chaos as BOE appears to botch vote count New York Post
#COVID-19
COVID: Global tourism losses 'could top $4 trillion' Deutsche Welle
United Airlines Bets on Post-Pandemic Growth With Its Biggest-Ever Jet Order WSJ
Biden Administration
Pelosi rebuffs McConnell on infrastructure The Hill

Biden's $118million cabinet: Net worth of secretaries revealed – with Treasury Secretary Janet Yellen and AG Merrick Garland at $20million down to Pete Buttigieg with $750,000 Daily Mail

Biden Weighs New Executive Order Restraining Big Business WSJ
NEWS: @NinaTurner is running in a district represented by pro-Medicare for All lawmakers for the last 30 years.

She just aired a pro-Medicare-for-All ad – and instantly, Dem lawmakers and lobbyists bankrolled by Big Pharma started attacking her. https://t.co/Wj6YAuGK34

— David Sirota (@davidsirota) June 30, 2021
Trump Transition
The Cruelty Was Never The Point  American Conservative

'It definitely feels early': GOP's long race to 2024 begins AP. Kill me now.

Murkowski has the moxie to take on Trump. Will she? Politico
Microsoft and Google end six-year truce on legal battles FT
Sports Desk
Tour de France: Police step up search for spectator who caused crash Deutsche Welle

Gwen Goldman serves as bat girl for New York Yankees, fulfilling 60-year-old dream ESPN. I never wanted to be a bat girl. My dream was to play shortstop for the Yanks. Until I realized I couldn't hit, throw, nor field.
Class Warfare
Ohio GOP ends attempt to ban municipal broadband after protest from residents Ars Technica
Julian Assange
FBI Fabrication Against Assange Falls Apart Craig Murray
Big Brother IS Watching You Watch
Tucker Carlson claimed the NSA is spying on him. Even his own colleagues don't seem to believe it CNN
I'm in no way ratifying or supporting the claim that NSA collected the communications of Carlson or any Fox host, simply because I don't know.

But what I know for sure is that this is NSA's non-denial denial, using the same false framework they always use to mislead the public.

— Glenn Greenwald (@ggreenwald) June 30, 2021
China?
The Rise of China's State Surveillance Machinery Literary Hub

China-US relations: Washington and Beijing set out competing visions of international cooperation at G20 meeting South China Morning Post
India
How A Tribal Community In Odisha Is Battling Climate Change With Traditional Farming India Spend

Clean air in Delhi, 24/7 water in Chennai: What happened to India's Smart Cities Mission? Scroll

In the Time of Legitimate Despair, India Needs Illegitimacy of 'Unreasonable Hope' The Wire
Antidote du Jour (via):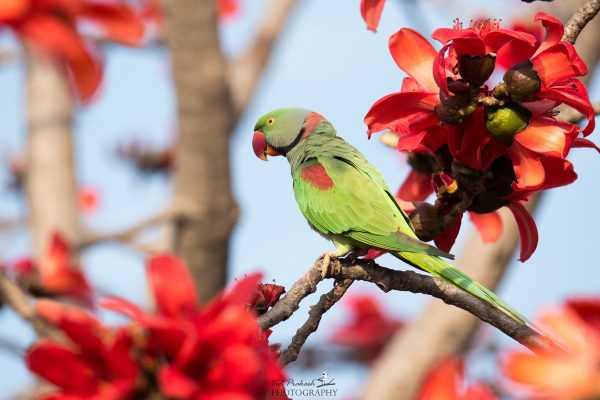 See yesterday's Links and Antidote du Jour here.
 </blockquote