Yves here. As much as Tom Neuburger is careful to make the point that he isn't advocating Andreas Malm's enthusiasm for destruction of property, in my view the fact that Malm is get attention supports the notion that the urgency of climate change and ideas like radical conservation aren't getting the hearing they remotely deserve.
Breaking things as an answer is a nihilistic, desperate impulse. Mind you, we long ago predicted that America would be very unlikely to have a revolution, but instead would see more random acts of violence, like school and workplace shootings.
The reason I'm not at all a fan is our only hope of avoiding worst outcomes is building communities and networks. By contrast, attacks on property, even if they are unquestionably bad carbon-emitters, violates one of Sun Tsu's rules of combat: "Tactics without strategy is the noise before the defeat."
If you don't think the government won't support aggressive and heavily subsidized programs to rebuild energy infrastructure destroyed by "domestic terrorists", you are smoking something strong. And that means even more carbon generation in transportation and construction. And property destruction (which may wind up involving deaths or maiming) is also a gimmie to carbon emitters, since it will help them in depicting climate change realists (as in those who correctly say radical action is necessary) as allies of thugs.
And while you can agree on a higher level with his contention that property rights are the root of our climate disaster, where do you go with that? Remember that the Biblical prohibition was not against money but the love of money. I suspect that most people actually would be satisfied with "enough," as in food, shelter, companionship, sufficient leisure time, and a safety buffer. But not that many are in that position, despite our supposed material wealth, plus the avaricious are for the most part the ones driving this bus.
Malm, and his commentators like Ezra Klein, seem bizarrely clueless as to how society operates. We are all part of a complex system. No one has much power; look at how little even Trump as President was able to do of pet initiatives like his wall. And aside from everyone but the independently wealthy or landowning subsistence farmers needing to conform to a fair degree merely to survive, there is also the wee problem of obligations, like to one's spouse and children, for starters. As I wrote in a post at the start of 2020 (the very end of Life Before Covid):
Maybe it's a function of who I follow on Twitter, but I didn't see much in the way of "ring in the new year" chipperness. Seeing Australia go up in flames might have something to do with that, but even those who seemed awfully domestically focused also seemed subdued….I thought I might be so bold as to offer a theory.

It's not hard to see plenty of reasons why all save a select few (which includes the deluded and End of Days fans) have reason to be downbeat. Climate change. Mass species dieoff. Poisoning of the planet, particularly with plastics (that overlaps with dieoff but also creates day to day health and diet worries). Student debt. Short job tenures combined with mainly McJobs on offer. Often unaffordable and crapified health care. Having kids who ought to be able to go to college but need to be talked out of it since the debt load would be punitive. Fear over one's likely inability to retire with the real risk of not being able to work. And that's before getting to personal tragedies, like suffering a foreclosure or bankruptcy, or death, disability or drug addiction in the family. Shocks like that are even harder to take when so many things seem precarious.

To add to that long list, there's more anxiety. Bizarrely fearful parenting even though the overwhelming majority of kids are safer than their free-range parents were at a similar age….and the riskiest thing kids do today on a regular basis is ride in a car. Anger and frustration over seemingly more and more Kafka-eque bureaucracies wreaking havoc. Surprisingly widespread diet fesithism. Anger about Trump. I'm sure readers could add to these lists.

None of these are news, but what seems to deepen the general gloom is a lack of confidence that anything will get better, a sense both of sorely limited personal power and lack of trust in those nominally in charge to do the right thing. And that is made more intense by concerns about pending collapse. When the very richest people in the world are acting like preppers, there's reason to be worried.

I am personally upset at being part of the problem. I now live in a freestanding house, which means energy inefficient. I use a car to get about. Public transportation here is pretty much non-existent, and please don't advise walking or biking. Both are physically impossible.

I also despair at my inability to do anything other than take pathetically trivial steps to reduce how much plastic I wind up using. Even with being a Yankee and using things until they are about to or do fall apart, I do wind up buying some things. Even socks are in plastic! And forget about buying food in the US. Eggs? Yogurt? Berries? You'd be surprised at how few egg vendors use cardboard cartons. It's even gotten hard to to buy loose lettuce down here (although oddly loose kale is a different story). Admittedly not everything is this way….but way too much is.

So why are we so stuck on a bad trajectory? Simple explanations are always simplistic, but I hazard that humans have seldom been good at working out how to manage competing levels of responsibility, and the tensions and contradictions get greater as societies become more complex. Let me turn the mike over to that great philosopher, Jamie Lannister:

So many vows…they make you swear and swear. Defend the king. Obey the king. Keep his secrets. Do his bidding. Your life for his. But obey your father. Love your sister. Protect the innocent. Defend the weak. Respect the gods. Obey the laws. It's too much. No matter what you do, you're forsaking one vow or the other.

More specifically, one's most pressing duties are to immediate family. Neoliberalism has somewhat weakened that; even Japan now sees young people regularly neglecting their parents, something that would have been unthinkable a generation ago. But in many societies, those ties are extremely strong, to the degree that some countries are run on a tribal/clientelist basis.

Traditionally, religion as well as settled systems of obligation (like feudalism) provided something of a framework for working to serve broader social/community interests as well as personal/family ones.

Neoliberalism has weakened community ties while religion has come to play a much less powerful role in organizing society than it once did. Western society, even down to marketing, fosters individualism, yet individuals have little power. And people who are struggling to survive or substantially occupied with earning an income and doing their best with their spouse and kids in a society that keeps them leisure and even sleep deprived barely have the slack to think about the looming problems bearing down on all of us, let alone do much about them….

So the inertial forces, of continuing to do what works or seems to work for you to provide for yourself and those important to you swamps anything other than too-small efforts to be more responsible. For instance, I imagine the overwhelming majority of poachers of endangered species would take other work, particularly steadily-paid work, if it were to be had. Some environmental groups have successfully stopped some type of poaching by hiring former poachers to work in conservation roles. But they couldn't get out of that box on their own.

Again, I can't prove it, but my belief is societies can cope better with competing levels of obligation when there is more slack, or in Tainter terms, when energy costs are affordable. It's easier to make modest sacrifices if they don't put you in a state of deprivation or if you are confident there will be some reward or acknowledgment of your contribution. That is one reason the idea of the Green New Deal is so appealing: it promises personal betterment, or at least a basic level of employment, while holding the promise of Doing Something Serious about the environment. We gloomy types worry this idea has come thirty years too late, and the best prospect for collective survival is radical conservation, which means radical lifestyle changes. Unfortunately, it's not hard to see given the primacy of family that that won't happen voluntarily.
To put this more simply, an attack on the system of property is a completely different exercise that blowing up some nasty infrastructure.
By Tom Neuburger. Originally published at God's Spies
While I don't yet advocate for Andreas Malm's ideas, I strongly advocate discussing them.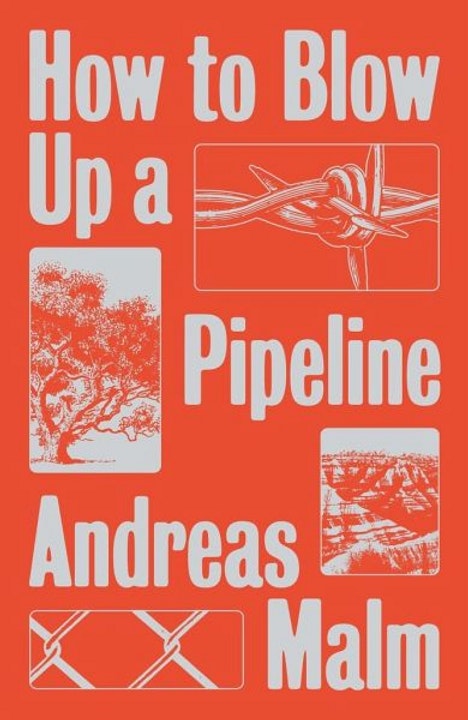 While most people take the climate crisis seriously these days — the headlines from the Northwest makes that almost impossible to ignore — it's very difficult to get most people to take the crisis seriously enough to act effectively.
Could that be true because most people realize that "acting effectively" means acting outside the bounds of what most, these days, are prepared to do? And if so, why is that?
Consider this a preliminary piece on the ideas of Andreas Malm, of whom I'll write more later. While I don't (yet) advocate for his ideas, I strongly advocate for discussing them.
Andreas Malm & Attacks on Property
The book of Malm's that people are talking about is the one pictured above, though he's written others of note. That book and its subject are discussed at some length here:
also here:
and also here:
among many other places.
Even Ezra Klein, the Alex B. Keaton of his generation, is getting into the act. So let's start with Klein and his thoughts:
I spent the weekend reading a book I wasn't entirely comfortable being seen with in public. Andreas Malm's "How to Blow Up a Pipeline" is only slightly inaptly named. You won't find, anywhere inside, instructions on sabotaging energy infrastructure. A truer title would be "Why to Blow Up a Pipeline." On this, Malm's case is straightforward: Because nothing else has worked.
We could stop now and the whole point will have been made. Why blow up a pipeline? Because nothing else has worked.
Decades of climate activism have gotten millions of people into the streets but they haven't turned the tide on emissions, or even investments. Citing a 2019 study in the journal Nature, Malm observes that, measuring by capacity, 49 percent of the fossil-fuel-burning energy infrastructure now in operation was installed after 2004. Add in the expected emissions from projects in some stage of the planning process and we are most of the way toward warming the world by 2 degrees Celsius — a prospect scientists consider terrifying and most world governments have repeatedly pledged to avoid. Some hoped that the pandemic would alter the world's course, but it hasn't. Oil consumption is hurtling back to precrisis levels, and demand for coal, the dirtiest of the fuels, is rising.
Every word a true one. And nothing we've done so far has dented in any noticeable way the shiny car we're riding to our doom (by which I mean, back to our ancient hunter-gatherer lives).
Why So Little Effective Action So Far?
The reason Klein is uncomfortable carrying the book, of course, is the reason we're stuck to begin with in this "capitalist hellhole" (to borrow a phrase from a friend who's planning his escape). That reason is our worship of property and individual property rights:
"Here is what this movement of millions should do, for a start," Malm writes. "Announce and enforce the prohibition. Damage and destroy new CO2-emitting devices. Put them out of commission, pick them apart, demolish them, burn them, blow them up. Let the capitalists who keep on investing in the fire know that their properties will be trashed."
Why don't people do this? Klein spends the rest of his essay trying to answer that question. He concludes that the "discordance between the pitch of the rhetoric on climate and the normalcy of the lives many of us live" is due to "a constant failure of human nature."
My own answer has more to do with the purchased blindness and banal wickedness of our political leaders, the hubris and wealth of those who own and direct them, and the greed-soaked media that elevates only their ideas and no one else's.
Klein himself seems to admit as much in passing when he writes:
"North America chokes in smoke, looks like an ashtray from space," read a Weather Channel headline. But you'd never know it watching C-SPAN.
Or watching MSNBC, despite its attempt to appear to be taking some notice. Really taking notice means doing something to actually prevent the disaster, not advocating something that, if it pleases Joe Manchin, might take maybe 2% off the massive damage to come.
"Violence" Against Property — The Capitalist Mortal Sin
Yet "violence" defined as "harm to property" is the capitalist mortal sin, and today's America holds that concept dear. No one ever considers that the greatest proponents of the moral rightness of protecting property are those with most of it, and most of that likely stolen.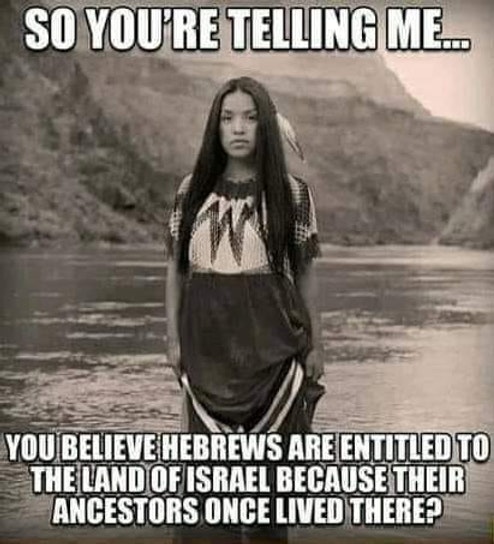 For contrast, here's a taste what "harm to property" was valued at during the actual attempted revolution of the 60s and 70s:
The Yippies took a radical approach to the Democratic National Convention. They wrote articles, published fliers, made speeches and held rallies and demonstrations, to announce that they were coming to Chicago. Threats were made that nails would be thrown from overpasses to block roads; cars would be used to block intersections, main streets, police stations and National Guard armories; LSD would be dumped in the city's water supply and the convention would be stormed. However, none of these threats came to fruition. Nonetheless, city officials in Chicago prepared for all possible threats.[8] A vilification campaign led by Chicago authorities worked in favor of the Yippies' plan.
Not that these were good ideas. But they were met with a lot less opposition by the movement of that day than similar ideas are met with by ours.
It shouldn't be lost that the yippie rebellion happened before the Reagan Counter-Revolution, the successful revolt of the rich against anything that constrained them. The relentless propaganda that supports that counter-revolt steals most people's critical thinking, even today.
The Choices Left Are Few
Yet the climate crisis is upon us now, as we speak and write, and Ezra Klein, the hippie-hater's anti-hippie from Central Casting, knows as much. Even your right-wing Trumpist uncle and aunt know we're in trouble.
Yet the choices left us are few. Either surrender to fate, as determined by our geriatric leaders and the money-obsessed men and women who control them, or do … something else:
"Here is what this movement of millions should do, for a start," Malm writes. "Announce and enforce the prohibition. Damage and destroy new CO2-emitting devices. Put them out of commission, pick them apart, demolish them, burn them, blow them up. Let the capitalists who keep on investing in the fire know that their properties will be trashed."
and
"Were we governed by reason, we would be on the barricades today, dragging the drivers of Range Rovers and Nissan Patrols out of their seats, occupying and shutting down the coal-burning power stations, bursting in upon the Blairs' retreat from reality in Barbados and demanding a reversal of economic life as dramatic as the one we bore when we went to war with Hitler," he says.
As Klein himself admits, "there's was no peaceful American Revolution," and Malm's suggestion is far less drastic than what happened way back then.
Bottom Line: Don't Silence the Discussion
Property violence kills no one. And yet, to say it again, I'm not today advocating property violence. It am, on the other hand, advocating a discussion of it.
Why? "Because nothing else has worked," and even the discussion advances the idea that the problem is exactly that serious.