Florida man tries to throw live gator onto building's roof to teach 'it a lesson,' police say AP
"Wither away and die:" US Pacific Northwest heat wave bakes wheat, fruit crops The Dairy Site
Colorado River Basin Reservoirs Begin Emergency Releases To Prop Up A Troubled Lake Powell KUNC
Great Salt Lake is shrinking fast. Scientists demand action before it becomes a toxic dustbin CNN
Moderna's Next Act Is Using mRNA vs. Flu, Zika, HIV, and Cancer Bloomberg
#COVID19
Convincing the Skeptics National Review

About that Red State/Blue State division on vax:

I don't know how to convince people to get vaccines, but hectoring them as idiots isn't likely to work. Moreover, while the partisan divide is real, it is also only one divide. The least vaccinated group – black Americans – is also the most Democratic leaning. pic.twitter.com/41XD4Dao1O

— Matt Stoller (@matthewstoller) July 17, 2021

* * *

Meta-analysis of randomized trials of ivermectin to treat SARS-CoV-2 infection (accepted manuscript) Open Forum Infectious Diseases. This is a second meta-study. From the Abstract: "Ivermectin was associated with reduced inflammatory markers (C-Reactive Protein, d-dimer and ferritin) and faster viral clearance by PCR. Viral clearance was treatment dose- and duration-dependent. In 11 randomized trials of moderate/severe infection, there was a 56% reduction in mortality (Relative Risk 0.44 [95%CI 0.25-0.77]; p=0.004; 35/1064 (3%) deaths on ivermectin; 93/1063 (9%) deaths in controls) with favorable clinical recovery and reduced hospitalization. Many studies included were not peer reviewed and a wide range of doses were evaluated." Corresponding author Andrew Hill. More here.

Attenuation of clinical and immunological outcomes during SARS-CoV-2 infection by ivermectin Molecular Medicine. Hamster study. Via Institut Pasteur.

* * *

The Risk of SARS-CoV-2 Transmission from Patients with Undiagnosed Covid-19 to Roommates in a Large Academic Medical Center (accepted manuscript) Clinical Infectious Diseases. From the Discussion: "Almost 40% of patients that shared a hospital room with someone with occult SARS-CoV-2 infection became infected. The risk was highest for patients sharing rooms with individuals with very low Ct counts. Others have also documented associations between high viral loads (i.e. low Ct counts) and increased transmission risk.[6] Our study underscores the importance of isolating and testing all patients exposed to roommates with SARS-CoV-2, including those who have been discharged. The majority of exposed roommates tested positive after discharge, hence in the absence of active follow-up of exposed patients many nosocomial transmission events will be missed." And: "In many ways patients in shared rooms are similar to household members insofar as they spend prolonged periods together in enclosed spaces, often without masks. In contrast to household members, however, patients in shared rooms have minimal close contact such as sharing beds or meals, hugging, or kissing. Furthermore, patients are >6 feet apart with closed curtains between. This is rather than droplet transmission."

SARS-CoV-2 B.1.617.2 (Delta) Variant COVID-19 Outbreak Associated with a Gymnastics Facility — Oklahoma, April–May 2021 Morbidity and Mortality Report, CDC. Implications: "The B.1.617.2 variant is , which might lead to increased attack rates. Multicomponent prevention strategies including vaccination remain important to reduce the spread of SARS-CoV-2 among persons participating in indoor sports and their contacts." The words "airborne" and "aerosols" naturally do not occur, this being CDC.

* * *

Delta variant takes hold in developing world as infections soar FT
Doctors Might Have Been Focusing on the Wrong Asthma Triggers The Atlantic (RM). Covid drove a natural experiment.
China?
When Will China Rule the World? Maybe Never Bloomberg

Hong Kong schools prepare to include national security education in everything from English to music, physics and IT lessons South China Morning Post

Thread on electronic currency in China (and why not Bitcoin). Long:

China Roundup 08 ——SW
Programmable fiat or China's potential financial revolution —— PBOC publishes first digital yuan/e-CNY white paper

— Sino Global Capital (@sinoglobalcap) July 16, 2021

Factory farming a greater pandemic risk than consumption of exotic animals South China Morning Post
Myanmar
Chinese crackdown on online fraud forces citizens to leave Myanmar's 'Little China' South China Morning Post
Olympic COVID-19 cluster scare as athletes test positive in Games Village Channel News Asia
South Africa
This is us: Those trying to tear South Africa apart… and This is us: Those holding South Africa together Daily Maverick
UK/EU
Why England's COVID 'freedom day' alarms researchers Nature

I'm no fan of face coverings, but here's why it would be madness for us to stop wearing masks now Tricia Greenhalgh, Daily Mail

* * *

English paths and Google's agnotology:

Here's a side-by-side comparison of your OS map page with the identical area as it appears on Google Maps. This is what most people will see of that landscape's opportunities: businesses and roads. People can research further, but they don't, this is now the primary view. pic.twitter.com/bkOtD9M4pk

— Nick Mayhew-Smith (@NickBHP) July 17, 2021

Floods drive climate to heart of German election campaign FT
The Caribbean
Biden Adminstration
Dangerous Times: The FDA's Role in Information Production, Past and Future (PDF) Minnesota Law Review. From 2018, still germane. From the Acting FDA Commissioner:

In light of the comments being made by a certain former FDA Commissioner about #Aducanumab's approval being "solid" & that the "marketplace" will sort it out, I'll share one more tidbit from my interview with Dr. Woodcock in which she expresses a similar deference to the market. pic.twitter.com/0QTI5k1ymN

— Matthew Herder (@cmrherder) July 17, 2021

Biden's National Security Advisor Jake Sullivan: Monopolies Are a National Security Problem Matt Stoller, BIG

Biden's crackdown on monopolies gave a pass to health insurers when they should have been the focus. Wendell Potter (antidlc).

The US Government Threatens Tech Companies To Push Censorship Agendas Caitlin Johnstone

U.S. Parents, Congrats on Your $300. You're Still Getting Screwed. Esquire
Democrats en Deshabille
Three Texas House Democrats who traveled to Washington, D.C., test positive for coronavirus Texas Tribune. All "fully vaccinated." But not wearing masks:

ON PLANE TO DC: Texas Democratic lawmakers are leaving state to break quorum to stop Republican voting bill. Veteran Capitol observers say this is unchartered territory. Photo from Democrat on the plane. https://t.co/YOuOMb0A2m pic.twitter.com/abWoARvFIC

— ScottGordonNBC5 (@ScottGordonNBC5) July 12, 2021
Our Famously Free Press
Yet another example of willfully dishonest MSM reporting on Uber. Pushes a long string of Uber PR messages on NYT readers (great business eventually, changes culture to emphasize doing the right thing, Amazon of Transportation) without a shred of evidence supporting any of them. Did not challenge obviously false claims (Prop 22 passed because of huge support from drivers, hundreds of millions in spending had nothing to do with it). Not a single sentence on Uber's actual financial results, but multiple paragraphs on Khosrowshani's tastes in video games and how he courted his wife.
Assange
The Controversial Prosecutor at the Heart of the Julian Assange Case The Intercept
Police State Watch
Why are innocent people still losing cash, cars and even homes to police? USA Today. My people yearn for freedom.
Imperial Collapse Watch
Before role in Surfside condo that fell, engineer had hand in another building mess Miami Herald. Yikes. Lots of interesting detail.
Class Warfare
What If the State Department of Transportation Tore Down Texas Highways Texas Observer
Antidote du jour (via):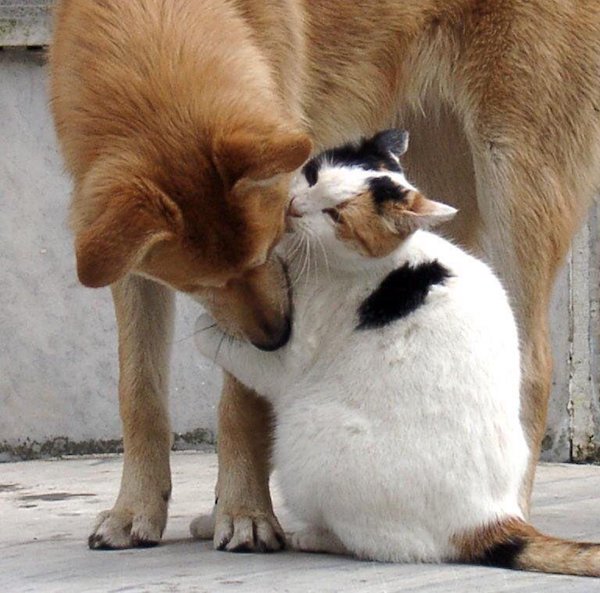 See yesterday's Links and Antidote du Jour here.