These Plants Act Like Bees in a Hive NYT. Plant eusociality.
Global reflation? (PDF) Bank of International Settlements. "A closer look at the data reveals that the pickup in inflation can be ascribed largely to base effects, increases in the prices of a small number of pandemic-affected items and higher energy prices. A common thread through these causes is that their effect on inflation is likely to be temporary. "
The two big reasons to doubt the global boom FT
Robotaxis: have Google and Amazon backed the wrong technology? FT. Showing a yellow card on the Betteridge's Law violation.
Why you can swap Bitcoin for many things, but not buy anything with it Altered States of Monetary Consciousness. I alluded to this in my post on Salmon; I thought I had posted it, but I left it on the cutting room floor.
Police Destroy 1,069 Bitcoin Miners With Big Ass Steamroller In Malaysia Vice. Simple and direct.
#COVID19
Necessity of COVID-19 vaccination in previously infected individuals (preprint) medRxiv. Employees of the Cleveland Clinic. "Cumulative incidence of COVID-19 was examined among 52238 employees in an American healthcare system. COVID-19 did not occur in anyone over the five months of the study among 2579 individuals previously infected with COVID-19, including 1359 who did not take the vaccine."

Characterizing long COVID in an international cohort: 7 months of symptoms and their impact EClinicalMedicine (press release). From the Results: "For the majority of respondents (>91%), the time to recovery exceeded 35 weeks. During their illness, participants experienced an average of 55.9+/- 25.5 (mean+/-STD) symptoms, across an average of 9.1 organ systems. The most frequent symptoms after month 6 were fatigue, post-exertional malaise, and cognitive dysfunction. Symptoms varied in their prevalence over time, and we identified three symptom clusters, each with a characteristic temporal profile. 85.9% of participants (95% CI, 84.8% to 87.0%) experienced relapses, primarily triggered by exercise, physical or mental activity, and stress. 86.7% (85.6% to 92.5%) of unrecovered respondents were experiencing fatigue at the time of survey, compared to 44.7% (38.5% to 50.5%) of recovered respondents. 1700 respondents (45.2%) required a reduced work schedule compared to pre-illness, and an additional 839 (22.3%) were not working at the time of survey due to illness. Cognitive dysfunction or memory issues were common across all age groups (~88%)."

* * *

The inside story of a Covid cluster in an Irish restaurant Irish Times. Lots of hygiene theatre, no coverage of ventilation, miserable absentee management, workers and public kept in the dark. Makes me wonder how Bourdain would have reacted.

Fishmongers from all markets to be tested for Covid-19 after new cluster found at Jurong Fishery Port Straits Times. No mention of migrant workers on the boats, hygiene theatre with "deep cleaning."
China?
China trade deal didn't address 'fundamental problems', US Treasury Secretary Janet Yellen says South China Morning Post

Foreign passport rules for the election committee again expose the hypocrisy of Hong Kong's top officials Hong Kong Free Press
Tokyo Olympics: Athlete debunks rumours of 'anti-sex' cardboard beds in Olympic Village by carrying out bounce test Sky News
Myanmar
Doctors accuse Myanmar's military junta of hoarding oxygen as COVID-19 crisis deepens ABC Australia. "I can't breathe."
Vaccine inequity: Inside the cutthroat race to secure doses AP
Southern Vietnam Locked Down Vietnam Weekly
South Africa
Gross inequality stoked the violence in South Africa. It's a warning to us all Guardian

The vulnerable points in South Africa's fuel supply chain The Conversation
Syraqistan
Iraq to Discuss Withdrawal of American Troops With U.S. Bloomberg. Thanks, Obama! Oh, wait… That was 2021 – 2009 = 12 years ago. My bad.
Lula keeps policies a mystery on Brazil comeback trail FT
The Caribbean
UK/EU
Party like it's 2019! Lockdown-weary revellers cram into nightclubs at midnight as they finally throw open their doors after 16 months Daily Mail

Scripture, reason, and tradition:

We thank you all for your feedback regarding an intention to ring the Cathedral bells tomorrow marking "Freedom Day".

We apologise sincerely for the insensitivity of this plan and for any upset cause.

The bells will not ring tomorrow. pic.twitter.com/jiILf7na2G

— Chester Cathedral (@ChesterCath) July 18, 2021

'Wembley variant': England fans report soaring Covid cases after gathering for Euro 2020 final iNews. Anecdotal, but rather a lot of anecdotes.

One rule for us, another for them Yorkshire Bylines

Covid vaccination centres vandalised in France BBC

Protesters attack Cyprus TV over Covid measures, vaccines France24
New Cold War
I Kid You Not. Reminiscence of the Future (CL). Holy moley. And see here.
Biden Administration
The Big Law Cartel: How Antitrust Lawyers Help Their Clients Break the Law Matt Stoller, BIG. Well worth a read. On "document hygeine":

"Document hygiene" –> That's what antitrust lawyers tell clients before a merger. It means don't put anything in email that says you'll raise prices or otherwise screw people. If you do that, then enforcers will be able to prove you're breaking the law.https://t.co/whTRf37NUX pic.twitter.com/t2vlx35Cuv

— Matt Stoller (@matthewstoller) July 18, 2021

In other words, corporate records are full of the lies employees tell each other, spurred on by lawyers, and the bigger the corporation, the deeper the layers of impacted bullsh*t; merger after merger, forming geological or rather coprolithic strata. I wonder what, if anything, future historians will make of this.

Senator: Bipartisan infrastructure bill loses IRS provision AP

Passport backlog threatens to upend travel plans for millions of Americans The Hill. Hotel America.
Big Brother Is Watching You Watch
Revealed: leak uncovers global abuse of cyber-surveillance weapon Guardian (Richard Smith), Smith comments: "Next: organised crime breaks smartphone banking and skims 5% of *everything*." Other commentary:

The spyware scandal in the news today is a chance to reiterate that human beings are incapable of producing defect-free software at any scale. In particular, there is no such thing as a secure online system or a secure mobile platform. This foundational issue won't go away.

— Pinboard (@Pinboard) July 18, 2021

A new 'digital violence' platform maps dozens of victims of NSO Group's spyware TechCrunch
Feral Hog Watch
Wild Pigs Could Trigger Decimation of US Pork Industry AgWeb (guurst).
Black Injustice Tipping Point
Class Warfare
It Seems Odd That We Would Just Let the World Burn Ezra Klein, NYT
How Many Numbers Exist? Infinity Proof Moves Math Closer to an Answer. Quanta
Antidote du jour (via):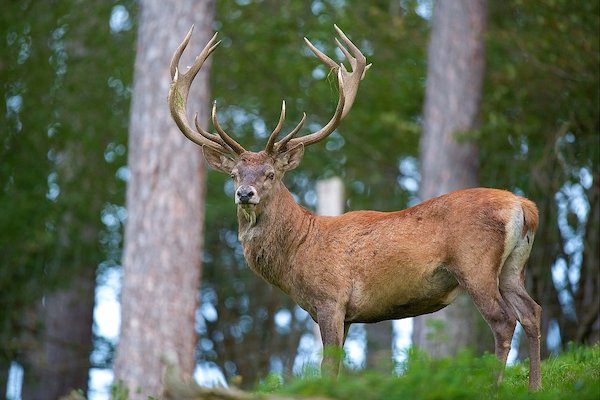 See yesterday's Links and Antidote du Jour here.