Dolphin rescuers take cues from whale stranding to move mother and calf to clear water ABC Australia
Dangerous attraction: Amorous pursuit imperils Cuban crocodile Straits Times
A Soil-Science Revolution Upends Plans to Fight Climate Change Quanta. Extremely important. The concept of pricing "ecosystem services" is moronic. Half the time we don't even know what the services even are. Ditto carbon markets.
Psst! Paul Glazer Is the True King of SPACs. (And He Would Prefer You Didn't Know That.) Institutional Investor
Surge pricing violates antitrust law Cory Doctorow, Pluralistic
#COVID19
Guidance for Implementing COVID-19 Prevention Strategies in the Context of Varying Community Transmission Levels and Vaccination Coverage Morbidity and Mortality Weekly Report, CDC.

Among strategies to prevent COVID-19, CDC recommends all unvaccinated persons wear masks in public indoor settings. Based on emerging evidence on the Delta variant (2), CDC also recommends that fully vaccinated persons wear masks in public indoor settings in areas of substantial or high transmission. Fully vaccinated persons might consider wearing a mask in public indoor settings, regardless of transmission level, if they or someone in their household is immunocompromised or is at increased risk for severe disease, or if someone in their household is unvaccinated (including children aged <12 years who are currently ineligible for vaccination).

This is complex and unverifiable guidance that depends on the honor system (unworkable, since only the individual can know whether they are vaccinated or not). A simple and verifiable rule would be: "Everybody should wear a mask." The CDC is holding onto this kludge like grim death because (a) they're the CDC, and they hold onto all their kludges like grim death, (b) they love them their complexity and confuse it with "science," (c) they believe that treating unmasking as a reward increases vaccine uptake (unproven), and (speculating) (d) they are allowing fear of anti-mask and -vax activists to drive public policy. Oh, and the granularity for wearing or not wearing masks seems to be the county level. I understand the CDC's data is bad, because they're the CDC, and county level is probably the best they can do. But since when did a virus respect jurisdictional boundaries? Note again that with the simple rule, you don't need the data, bad or not, at all [bangs head on desk]. Or maps like this:

— Kirsten Bibbins-Domingo (@KBibbinsDomingo) July 28, 2021

I suppose, if I were a driver in California, I'd want to keep this map handy in my car to know when I crossed the unmarked border between Mask City and Freedom Town. Or possibly in my phone. That way, I could crash into something while consulting it. See Yves' post for more on the CDC, much more.

The Vaccine Aristocrats Matt Taibbi, TK News. I cannot forbear from quoting the lead:

On This Week With George Stephanopoulos this past Sunday, a bafflegab of Washington poo-bahs including Chris Christie, Rahm Emmanuel, Margaret Hoover, and Donna Brazile — Stephanopoulos calls the segment his "Powerhouse Roundtable," which to my ear sounds like a Denny's breakfast sampler, but I guess he couldn't name it Four Hated Windbags — discussed vaccine holdouts.

Fun stuff. Taibbi seems to be hitting his stride.

* * *

Trial Data Shows Third Sinovac Shot Boosts Antibodies That Drop in Six Months MarketWatch

* * *

Can Gargling Protect School Kids From COVID? MedPage Today. "Of all the studied active pharmaceutical ingredients, perhaps the best data has been generated with dilute [dilute povidone-iodine (PVI)]. This is a broad-spectrum microbiocide with years of data supporting its ability to decontaminate human tissues and kill contagions capable of pandemic spread." NC was very early on PVI [preens].

Improved ventilation essential to safe use of buildings and public spaces, say leading engineers Royal Academy of Engineering

Health care-associated infection impact with bioaerosol treatment and COVID-19 mitigation measures Journal of Hospital Infection. From the Abstract: "No single technology, tool, or procedure will eliminate health care-associated infections but the addition of a ubiquitous facility-wide engineering solution at limited expense and with no alteration in patient, visitor, or staff traffic or work flow patterns reduced infections by 45%. A similar impact was documented with the addition of comprehensive, restrictive, and labour and material intensive COVID-19 mitigation measures. We believe this is the first direct comparison between traditional infection control, an engineering solution, and COVID-19 mitigation measures."
China?
All foam, no beer? Why China's carbon trading scheme critics have it all wrong South China Morning Post

Beijing's threat to VIEs triggers Wall Street angst over China stocks FT

#28: China in 1983, a miracle waiting to happen? Adam Tooze, Chartbook
Asia's garment workers say virus used as cover to smash unions Globe_
Myanmar
Bullets, then the deadly virus and now flood. What comes next?

This viral photo from Facebook is from Mon State. An uncle inhaling Oxygen sits on a table to get away from the flood water in his house. #WhatsHappeningInMyanmar pic.twitter.com/hSEWAZlGZN

— Aung Naing Soe (@AungNaingSoeAns) July 25, 2021
The pandemic didn't kill Singapore's UNESCO-listed food stalls. Delivery apps might Rest of World
The Koreas
SNU Cleaning Worker Died at Work from Exhaustion Amid Bullying Allegations The Blue Roof
Syraqistan
Middle Eastern interventionism galore: Neither US nor Chinese policies alleviate The Turbulent World of Middle East Soccer

They All Scream Over Ben & Jerry's Not Selling Ice Cream on the West Bank FAIR

Not Afghanistan: Why the US and Iraq won't leave one another Deutsche Welle
UK/EU
The 'Boris effect' is a symptom of Britain's decaying political system Guardian. In the Guardian, ironically enough.

The Media Hijinks of France's Most Famous Unknown Artist MIT Press Reader (nvl).

German lawyers wrangle over pensioner's WW2 tank in basement BBC
The Caribbean
Opinion: Haiti needs elections — and outside forces to make them safe WaPo

Exclusive: Leaked documents reveal death threats and roadblocks in Haiti assassination investigation CNN

Asking the right questions in Haiti Agence France Presse
New Cold War
Moscow plans expansion of trans-Arctic shipping Splash 24/7

Swiss prosecutors end Magnitsky 'dirty money' probe without bringing charges FT
New York's Dreamy, Disorienting Reopening (photo essay) The New Yorker. These photos are lovely. I'm a big fan of long exposures that blur human figures in motion. (The essay is filed under "Dept. of Returns," "a new series on life after the vaccine," which seems designed to mesh with "Hot Vax Summer," now inoperative. Perhaps an example of premature vaxulation?
Biden Administration
Delta to Biden: The easy part is over Politico. The lead: "So much for our hot vax summer. America's official return to pre-Covid life lasted all of three weeks." Gonna be a lot of frustrated people out there.

Rapid spread of Delta in US complicates Fed's 'taper timeline' FT

Biden weighing tailored vaccine mandates Axios. "Biden's advisers are eager to avoid looking too heavy-handed with private companies." The administration is scared of anti-mask and anti-vax activists, too. Or else they agree with them.

* * *

Is DOJ Supporting the Purdue Pharma Plan? Or Not? Credit Slips

Don't Leave Social Media Regulation to the Platforms—Bring in the FCC Marshall Auerback, American Compass
Police State Watch
Leaker of drone secrets gets 45 months in prison Politico

Steven Donziger, Who Sued Chevron over Amazon Oil Spills, Blasts Contempt of Court Conviction Democracy Now (JB).
Sports Desk
What Happened to Simone Biles? Why Did The Gymnast Pull Out of The Olympics? Newsweek. "Laurie Hernandez, American artistic gymnast and former teammate of Simone Biles on the 2016 U.S. women's gymnastics team, believes Biles became 'lost in the air during the performance." As per video:
Imperial Collapse Watch
Charles De Gaulle: America's Best Ally The American Conservative. "At the height of the Cuban missile crisis, President Kennedy sent former U.S. secretary of state Dean Acheson to inform de Gaulle of what was unfolding. As Acheson was laying out the photographic evidence of Soviet missile sites in Cuba, de Gaulle interrupted him and said, '' Acheson left Paris with de Gaulle's unconditional support." Try that today, lol.
Guillotine Watch
Rich People of The Hamptons Have a New Headache: Even Richer People Vanity Fair
Class Warfare
Striking Alabama coal miners taking protest back to New York AL.com

Ban Private Beaches Jacobin
The Uncommon Knowledge of Elinor Ostrom Grassroots Economic Organizing. On Ostrum, see NC here, here, and here.
Antidote du jour (via):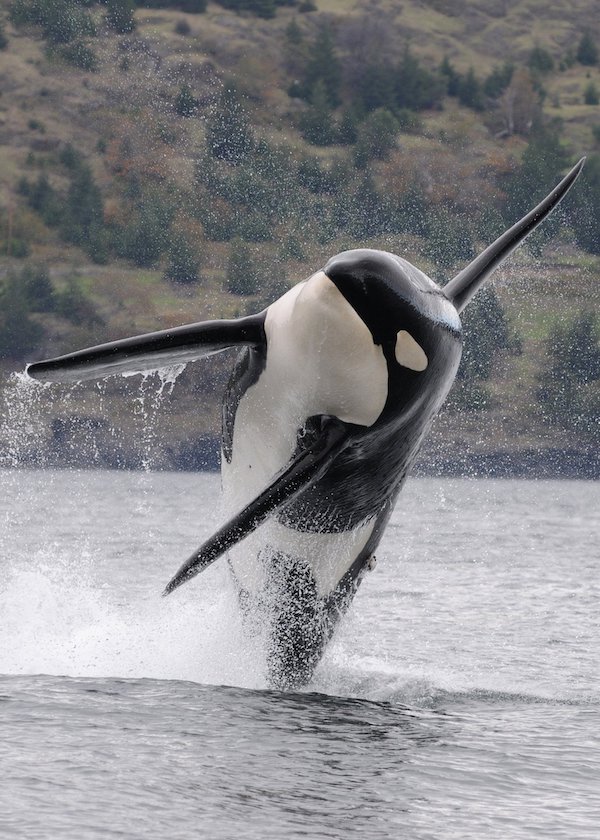 Bonus antidote:
What makes a 17 year old #AustralianCattleDog happy on a warm day? Frozen chicken broth. Such a big hit that Chloe now has six tubs waiting for her in the freezer. pic.twitter.com/96IRovyS8f

— Dr. Richard Corsi (@CorsIAQ) July 27, 2021
See yesterday's Links and Antidote du Jour here.