Couple's anniversary dinner on river interrupted by cruise of nudists Metro UK
The return of Britain's meat-eating plants BBC
Tokyo Olympics: Japanese 13-year-old Momiji Nishiya wins gold in skateboarding street final South China Morning Post
Horrifying robot plays basketball at Olympics NY Post
Trucks Move Past Cars on the Road to Autonomy Wired
Review: Why Facebook can never fix itself MIT Technology Review
These Bendy Plastic Chips Fit in Unusual Places Wired
Opinion: Small farms are the future of food systems Deutsche Welle
United Republic Of Soybeans: GMO And Neocolonialism In The Southern Cone Brasilwire
#COVID-19
Coexisting with the Coronavirus New Yorker

Now the world's most famous medical journal the Lancet is accused of costing lives by sitting on a study showing human transmission of Covid-19 that was suppressed by China Daily Mail

NYC Delta COVID Wave Sends Relatively Few to Hospitals So Far The City

The Tokyo Olympics could be a COVID-19 "super evolutionary event" Ars Technica

Why England's newfound pandemic freedom is alarming for young people FT

***

As coronavirus surges, GOP lawmakers are moving to limit public health powers WaPo

Fauci says US headed in 'wrong direction' on coronavirus AP

Conflicting school mask guidance sparks confusion The Hill

Sparked by pandemic fallout, homeschooling surges across US AP

Some Adolescents Aren't Getting Vaccinated, as Wary Parents Weigh Risks WSJ

Sarah Huckabee Sanders urges people to get the 'Trump vaccine' NY Post

***

Covid-19 Vaccine Holdouts Face Restrictions in Europe as Delta Variant Spreads WSJ

Bharat Biotech's Covaxin vaccine is running into deeper troubles abroad Scroll

HMO: Early vaccinees are twice as likely to catch COVID as later recipients Times of Israel
⚠️ANOTHER EFFICACY DROP—Not good—Israel ?? Ministry of Health just released another vaccine efficacy update due to #DeltaVariant—only 39% Pfizer VE for #COVID19 infection, 40.5% for symptomatic, 88% for hospitalization, 91% for ICU/low oxygen/ death. More—waning efficacy too—? pic.twitter.com/UuVbVGC1Hp

— Eric Feigl-Ding (@DrEricDing) July 23, 2021
U.S. Population Growth, an Economic Driver, Grinds to a Halt WSJ
Old Blighty
Labour recruiting staff on insecure contracts while making mass redundancies Independent
The Great Barrier Reef is a victim of climate change – but it could be part of the solution Guardian
Western Wildfires
Firefighter goes missing battling wildfire in Montana as more than 86 wildfires burn across US CNN

'We're going to see more' wildfires, Oregon governor warns Politico

'There's nothing left in Lytton': the Canadian village destroyed by wildfire – picture essay Guardian
Yep, it's bleak, says expert who tested 1970s end-of-the-world prediction Guardian
The Caribbean
The Many Faces of Regime Change in Cuba Jacobin

Mexican president calls Cuba 'example,' wants OAS replaced ABC
Biden  Administration
Biden's Antitrust Team Signals a Big Swing at Corporate Titans NYT
FACING YEARS IN PRISON FOR DRONE LEAK, DANIEL HALE MAKES HIS CASE AGAINST U.S. ASSASSINATION PROGRAM Intercept
Cuomo said AG probe would clear him. Now his aides say it's political. Politico
Guillotine Watch
Rich people 'suffering' as Hamptons businesses can't find summer labor NY Post (PHL Denizen) Hoisted from comments.
Class Warfare
'I Have No Teeth': Michigan Prisoners Say Long Wait to See Dentist Is Inhumane Marshall Project

Elites Profit From "Nonprofit" Charter Schools Jacobin

Will Congress Finally End the Subminimum Wage for Workers With Disabilities? Capital & Main
Medicare for All Advocates Take to the Streets of Over 50 US Cities Common Dreams
Syraqistan
U.S offers further air support to Afghan troops amid Taliban offensive Reuters

Hollywood Justice The Baffler
China?
US-China relations: Beijing lays down red lines for first time in Sherman meeting South China Morning Post

China blames US for fraught relations as talks begin Al Jazeera

China accuses US of creating 'imaginary enemy' at high-level talks Deutsche Welle
India
Antidote du Jour (via):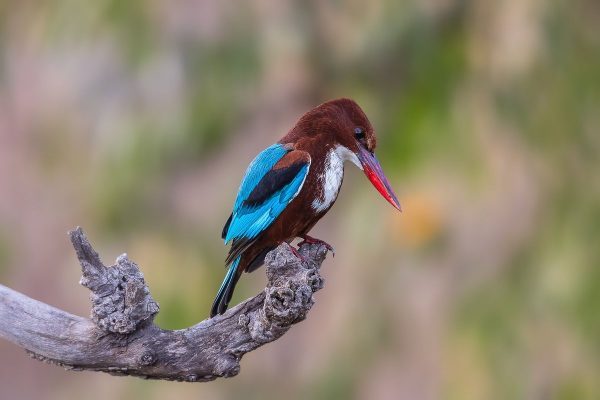 And a bonus video (guurst):
Black-crested Titmouse (Baeolophus atricristatus)???️??❤️ pic.twitter.com/ACXHs4DK2k

— World birds (@worldbirds32) June 16, 2021
See yesterday's Links and Antidote du Jour here.