A happy or at least contented Fourth of July to all NC readers. –Lambert
A dry California creek bed looked like a wildfire risk. Then the beavers went to work Sacramento Bee. On beavers as ecosystem engineers, see NC here and here.
The hard truth about ransomware: we aren't prepared, it's a battle with new rules, and it hasn't near reached peak impact. Double Pulsar. Kaseya.
Kaseya Case Update Dutch Institute for Vulnerability Disclosure (dk). dk: "The SaaS and 'cloud' industries are unprepared to take necessary steps in face of clear evidence of hazard. One has to be able to shut down for some limited period (a 2-7 days usually enough for in-house to secure and clean up, if caught before total compromise). But when further enterprises across the economy rely on these services/providers, the impacts will cascade. The psychology of computer use must change for the sake of safety and overall consistency/reliability. The awareness of the responsibility seems to be too much to grasp for self-centered business operators."
Another Day, Another Hack Via a Private Equity Owned Software Firm Matt Stoller, BIG
UN confirms 18.3C record heat in Antarctica France24
Cleaner air has contributed one-fifth of U.S. maize and soybean yield gains since 1999 (accepted manuscript) Environmental Research Letters. Press release.
Iowa climate activist sentenced to eight years in federal prison for Dakota Access pipeline sabotage Des Moines Register
#COVID19
The CDC stopped tracking most COVID-19 cases in vaccinated people. That makes it hard to know how dangerous Delta really is. Business Insider. So when you see headlines like "Nearly all COVID deaths in US are now among unvaccinated," remember that the vaccinated are not being tracked, and so don't appear in the numbers. Public health spokespersons in this country are not only drunks looking for their keys under the lamp-post, they're patting themselves on the back for it, UPDATE after shooting out all the other lights on the block.

"Destroyer and Teacher": Managing the Masses During the 1918–1919 Influenza Pandemic Public Health Reports. From 2010, still highly germane.

'Wasting my breath': Southern faith leaders wary of promoting vaccines Politico. Matthew 25:34-40.
China?
How China became the big winner of the COVID era American Shipper

ByteDance starts selling TikTok's AI to other companies FT

Jagged Sphere The Lowy Institute
It's Getting More Likely The Japanese Would Fight For Taiwan Forbes
Myanmar
Rare Earths in Myanmar: Unobtanium? The Diplomat

Total and Chevron strike symbolic blow at Myanmar junta's revenue Nikkei Asian Review
The Koreas
Why private foreign security companies are booming in Africa Deutsche Welle
After Sudden Defeat, Captured Ethiopian Soldiers Are Marched to Prison NYT
Syraqistan
US withdrawal from strategic Afghan base involves 'degree of humiliation' France24 (Re Silc).
Peru's government rejects Fujimori call for international audit for June 6 poll Reuters
Brazilians take to the streets to protest Bolsonaro's handling of Covid-19 France24
Biden Administration
The Intellectual Foundations of the Biden Revolution Foreign Policy. Wut.

Pushing President Biden's Full, Popular, and Bipartisan Build Back Better Agenda Forward (PDF) Gina McCarthy, National Climate Advisor Anita Dunn, Senior Advisor, The White House. This caught my eye:

Creating a first-of-its-kind Infrastructure Financing Authority that will leverage billions into clean transportation and clean energy, water, distributed energy resources, and retrofits of residential, commercial, and municipal buildings. The Infrastructure Financing Authority will provide low-cost capital to state, local, and private entities, including green banks and community financial institutions – seeking to address the most significant needs of our time through a broad toolkit of financial assistance.

No mention of "asset recycling."

Biden lays out an unclear, but hopeful pathway for private capital Infrastructure Investor

The future is symmetrical Cory Doctorow, Pluralistic. The Democrats' horrid broadband bill. This isn't building back better; it's building back more of the bad, and locking us into the badness for another few decades.

Fighting coplighting with coplighting:

.@PressSec: "The president ran on and won the most votes of any candidate in history on the platform of boosting funding for law enforcement, after Republicans spent decades trying to cut the cops program." pic.twitter.com/BErQVBfg42

— The Hill (@thehill) July 3, 2021
Democrats en Deshabille
The empire strikes back: Mainstream Dems try to crush the left in Buffalo and Cleveland Salon. Waiting for Obama to parachute into Nina Turner's race, now that Clyburn has fired an initial barrage to soften up the terrain.

If you hate the culture wars, blame liberals Kevin Drum. Conflates left and liberal, and both with identity politics ("social issues"), but otherwise interesting.
Trump Legacy
Trump Organization Charges: A Probe of Hush Money Moved to Fringe Benefits WSJ. Interestingly: "Weisselberg has added a tax expert and former IRS senior official to his team. That's not a move taken by someone who is planning to cooperate."
Our Famously Free Press
The Horrifying Rise Of Total Mass Media Blackouts On Inconvenient News Stories Caitlin Johnstone

ACTION ALERT: NYT Ignores Two-Year House Arrest of Lawyer Who Took on Big Oil FAIR (Carla).

Hong Kong isn't the only jurisdiction with a "national security law":

Look at this 'extremist content' on facebook! pic.twitter.com/KeOBJmQsjF

— Gritty is the Way (@Gritty20202) July 2, 2021
Feral Hog Watch
Radioactive hybrid terror pigs have made themselves a home in Fukushima's exclusion zone The Register. Wake me when they evolve thumbs.
Black Injustice Tipping Point
A Black Scientist's Retrospective of His Life in Physical Chemistry The Journal of Physical Chemistry. Well worth a read.
Realignment and Legitimacy
Conspiracy Games and Counter Games | The Q in Qonspiracy: Narrative, Games and Other Conspiracies. An interview with Wu Ming 1 (podcast) Wu Ming Foundation (DG).

What we know about Rise of the Moors, group engaged with Massachusetts State Police in Interstate 95 shutdown Mass Live. From an account that tracks these groups, a thread:

What is a Moorish Sovereign, and why does it matter? A thread.

— JJ MacNab (@jjmacnab) July 3, 2021
Fascism and fajitas have the same etymological roots Boing Boing (Re Silc). Also "fascinate."
Imperial Collapse Watch
Inside the Tumultuous Years Before the Florida Condo Collapse NYT. The deck: "The condo board knew that Champlain Towers South in Surfside, Fla., needed major repairs. It did not know the complex was in a race against time." This is silly. Any physical plant is in a perpetual race against time, as any property owner knows. Dwellings "crack and sometimes break, under the burden, under the tension, slip, slide, perish, decay with imprecision, will not stay in place, will not stay still."
Protestors clash in LA over transgender woman disrobing in spa The Hill
Britney Spears's Conservatorship Nightmare The New Yorker
Class Warfare
Are Masks a New Signifier of Social Class? NYT

Those who are still wearing masks tend to be members of the — store clerks, waiters, janitors, manicurists, security guards, receptionists, hair stylists and drivers — while those without face coverings are often the customers being wined and dined.

Jarring lack of parallelism between "service class" and (the class-less?) "well-to-do." It's a neat trick to take off and put on the mask of class simultaneously, but the Times is up to the challenge!

Most contactless service is awful. You can tell because the rich don't do it. The Week
A $500,000 Home On The Northern Plains To Hide From The Future Defector
Stoicism and Mimetic Desire: 3 Keys To Living Intentionally Daily Stoic. "Mimetic desire," interesting. "But Mom, all the other kids have one!"
The world's longest-living people share this hobby—why studies say it can help add years to your life CNBC
Antidote du Jour (via):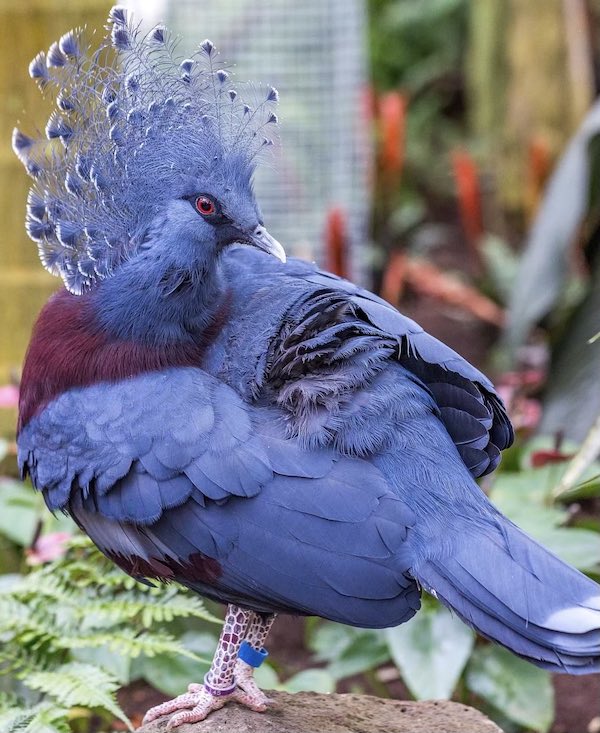 Bonus antidote:
Final pre-flight trainings for young Oriental Storks in one of the Far Eastern nature reserves. The oldest chick is seen trying the wings before leaving the nest; the storks will continue to live in the parental nest for about a month, returning for snacks and to spend nights pic.twitter.com/ZTrnDjlZff

— The Siberian Times (@siberian_times) July 4, 2021
See yesterday's Links and Antidote du Jour here.