By Lambert Strether of Corrente.
Bird Song of the Day
* * *
#COVID19
At reader request, I've added this daily chart from 91-DIVOC. The data is the Johns Hopkins CSSE data. Here is the site. I feel I'm engaging in a macabre form of tape-watching….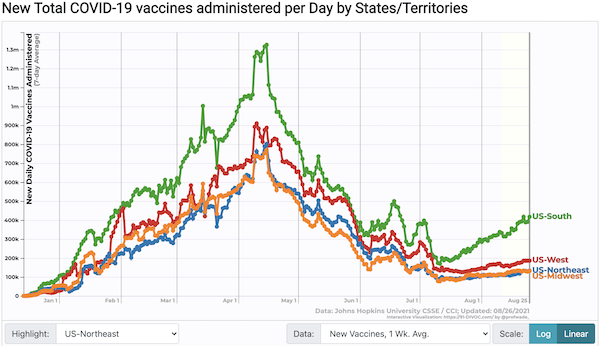 South still fiddling and diddling.
51.7% of the US is fully vaccinated, a big moment, breaking the psychological 51% barrier. Every day, a tenth of a percentage point upward. However, as readers point out, every day those vaccinated become less protected, especially the earliest. So we are trying to outrun the virus… (I have also not said, because it's too obvious, that if by Bubba we mean The South, then Bubba has done pretty well.)
Case count by United States regions: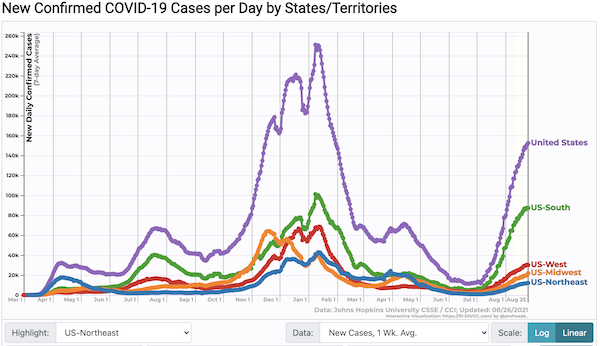 I would say we've moved off the vertical a bit, much in the same way that a golf drive does approaching its peak, conforming to the drop in "Rapid Risers," the drop in positivity, and the decrease in hospitalization in Florida and Texas. The South begins to slow, but other regions still rise. Still lots of momentum. As far as reaching the peak of January 8, 2021, with 295,257 cases per day … I'm not that pessimistic (modulo a new variant brought into the country by our ridiculously lax policies on international quarantines). What we might call, after Everest, the "First Step" (November 25, 2019) with 178,466 looks in striking distance, especially if the case count purple line continues go near vertical. If things go on as they are, we should hit the first step just in time for Labor Day. But what do I know, I'm just a tape-watcher.
"Are schools contributing to a spike in COVID-19 cases among kids? Partly, experts explain." [USA Today]. "In Florida, school districts around the state, including in Jacksonville's Duval County, are closing schools as cases rise. New Orleans School District saw 299 active COVID-19 cases and more than 3,000 students and staff in quarantine, according to district data. A Mississippi public health official said about 20,000 students across the state are in quarantine. School outbreaks caused by high community transmission and lack of mitigation measures have not only disrupted academic plans, health experts say, but also may be contributing to a spike in COVID-19 cases among children across the country. They worry cases will continue to rise if schools don't implement masking and other basic prevention measures, and adults in the community remain unvaccinated…. Nationally, child cases have more than quadrupled in the past month, rising from 38,000 cases during the week that ended July 22, to 180,000 during the week that ended Aug. 19, according to the American Academy of Pediatrics, reaching levels not seen since the 2020-2021 winter surge. Children represent more than 22% of weekly reported COVID-19 cases and up to 3.6% of hospitalizations, the academy reported."
Covid cases top ten states: for the last four weeks (hat tip, alert reader Lou Anton):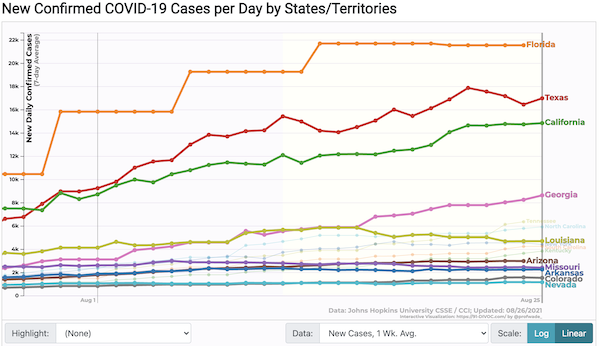 Cooking time for Florida's data seems to have increased. Sadly, Texas back up. Meanwhile, Georgia and Lousiana have diverged.
From CDC: "Community Profile Report August 25, 2021" (PDF), "Rapid Riser" counties, this release: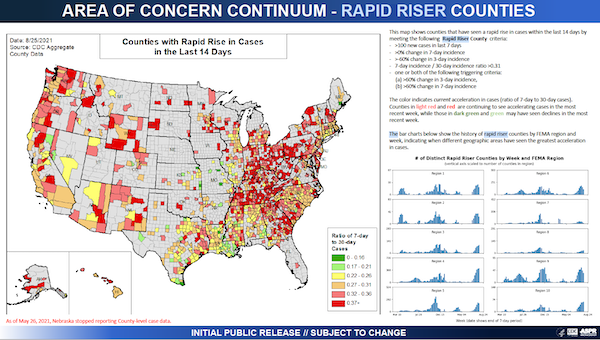 Lots and lots of yellow and green, especially in the South and the Acela Corridor. I hate to be optimistic, but it looks like this fever has broken (thought the back to school bump, IMSHO, has yet to really take hold.) Remember, however, that this chart is about acceleration, not absolute numbers, so the case chart still has momentum. This map, too, blows the "Blame Bubba" narrative out of the water. Not a (Deliverance-style) banjo to be heard. Previous release: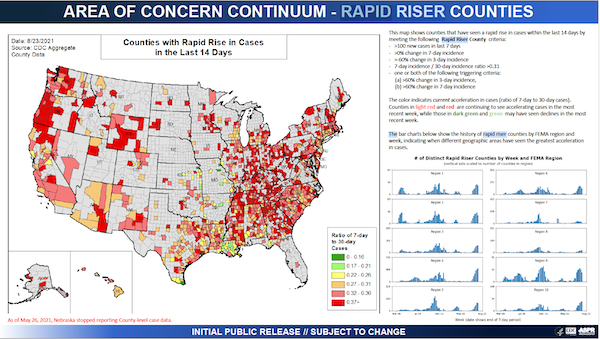 (Red means getting worse, green means bad but getting better. This chart updates Tuesdays and Fridays, presumbly by end-of-day.)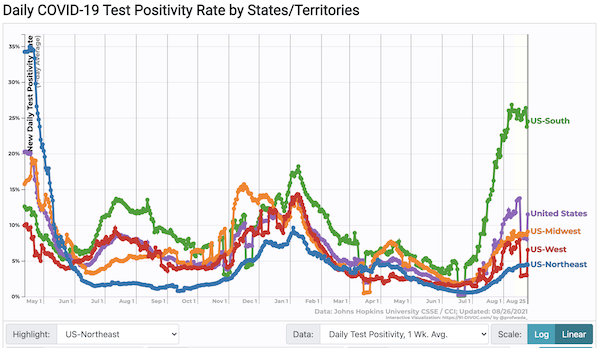 The South is now fiddling and diddling at more or less the same level, and the enormous drop in the West persists. Could be reporting problems.
NEW Hospitalization (CDC): Dammit, this one's gone dark; the last data I see is for the week of August 14. I wish CDC wouldn't do this. Here the CDC's hospitalization visualization, from the source above: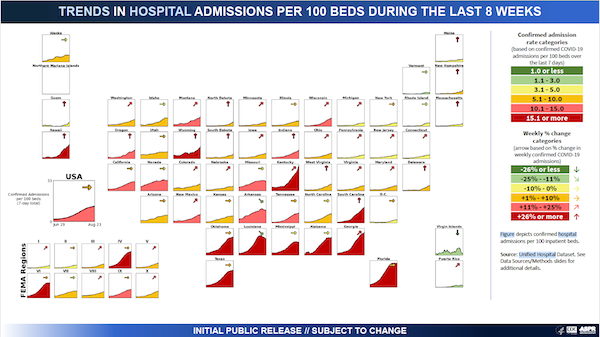 Yet more red states now, still in the South. Not good.
The Gulf Coast is red, but moderating.
"Pediatric Covid hospitalizations surge to highest on record in U.S. as doctors brace for more" [CNBC]. "New Covid hospital admissions for kids have reached their highest levels since the U.S. started tracking pediatric cases about a year ago. Doctors are warning that it could get worse as schools begin to reopen and the swift-moving delta variant drives cases higher. While delta is more contagious than previous variants, causing a surge in pediatric hospitalizations, so far it doesn't appear to cause more severe disease in children." • Although about pediatric long Covid we obviously can't know anything yet.
Deaths (Our World in Data):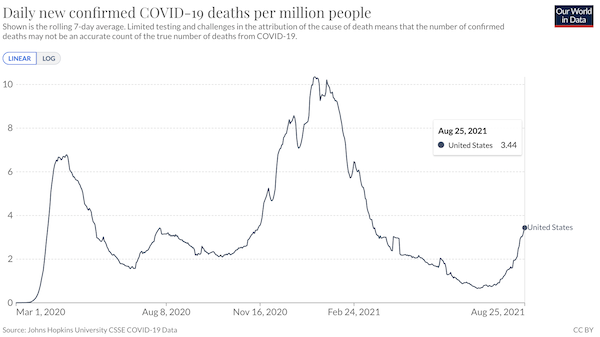 Deaths on trend rising. (Adding: I know the data is bad. This is the United States. But according to The Narrative, deaths shouldn't have been going up at all. Directionally, this is quite concerning. Needless to see, this is a public health debacle. It's the public health establishment to take care of public health, not the health of certain favored political factions.)
Covid cases worldwide: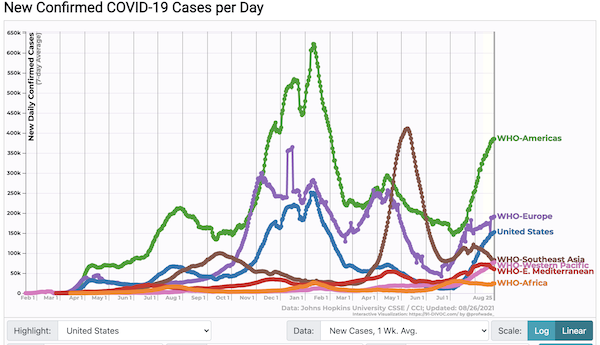 Southeast Asia doing better, I presume because little-covered Indonesia is past a peak. US sphere of influence under the Monroe Doctrine not doing so well.
* * *
Politics
"But what is government itself, but the greatest of all reflections on human nature?" –James Madison, Federalist 51
"They had one weapon left and both knew it: treachery." –Frank Herbert, Dune
"They had learned nothing, and forgotten nothing." –Charles Maurice de Talleyrand-Périgord
Capitol Seizure
"Capitol Police officers sue Trump, extremists, alleging conspiracy, terrorism on Jan. 6" [USA Today]. "Seven officers from the United States Capitol Police are suing former President Donald Trump, his longtime adviser Roger Stone and members of far-right extremist groups, alleging they conspired to use violence Jan. 6 to attempt to prevent Congress from certifying the results of the 2020 presidential election. The lawsuit, filed in the U.S. District Court for the District of Columbia on Thursday morning, alleges that Trump and the other defendants conspired with one other through the use of force, threats and intimidation that culminated in the attack on the Capitol. Officer Jason DeRoche, an 18-year veteran of the Capitol Police and a Navy veteran, said the civil lawsuit isn't about winning a financial settlement. Rather, he said, the lawsuit aims to set the record straight about what happened Jan. 6 and make sure history doesn't repeat itself."

"U.S. Capitol Shooter of San Diego's Ashli Babbitt to Reveal Himself on NBC News" [Times of San Diego]. "Some 232 days after fatally shooting San Diego's Ashli Babbitt, the U.S. Capitol police officer who pulled the trigger Jan. 6 will reveal his identity in an interview with NBC Nightly News anchor Lester Holt, it was announced Wednesday. The interview is set to air at 6:30 p.m. ET Thursday — three days after the the police agency announced it would not discipline the officer following an internal investigation…. Video footage from the siege showed that Babbitt being shot while climbing through the busted-out window of a door to the Speaker's Lobby.
Biden Administration
UPDATE "Opinion | Let's Not Pretend That the Way We Withdrew From Afghanistan Was the Problem" [New York Times]. "Focusing on the execution of the withdrawal is giving virtually everyone who insisted we could remake Afghanistan the opportunity to obscure their failures by pretending to believe in the possibility of a graceful departure. It's also obscuring the true alternative to withdrawal: endless occupation. But what our ignominious exit really reflects is the failure of America's foreign policy establishment at both prediction and policymaking in Afghanistan." That should be " the failure of America's foreign policy establishment at both prediction and policymaking in Afghanistan." • It is true that Klein deploys "my heart breaks." But when you've lost Ezra Klein…. Comment:

Few commentators have internalized the reality that the entire DOD, national security and diplomatic establishment – including European 'allies' – refused to plan for a withdrawal. There is no 'better way' to plan a withdrawal when the bureaucracies won't plan one.

— Matt Stoller (@matthewstoller) August 26, 2021

Must have driven Trump crazy when he discovered this…

"Democrats set aggressive timeline to pass Biden's multitrillion-dollar plans, with pitfalls" [NBC]. "But key House progressives warn that they won't vote for the infrastructure bill unless it comes side by side with the larger spending bill. And that increased the pressure on Democratic leaders to quickly craft a $3.5 trillion package that can pass under narrow House and Senate majorities."

If this isn't a subtweet, I don't know what a subtweet is:

Protip to keep your ice cream cool: stop burning fossil fuels https://t.co/GNqmQej3D7

— Alexandria Ocasio-Cortez (@AOC) August 25, 2021

UPDATE "Progressives dig in for fall fight with centrists" [The Hill]. "[A] vocal group of 10 centrists, led by Rep. Josh Gottheimer (D-N.J.), publicly called for holding an immediate vote on infrastructure before adopting the budget resolution for the $3.5 trillion package. Pelosi ultimately struck a deal with the moderates — which she later downplayed as a "clarification" — by saying the House would vote to send the infrastructure bill to Biden's desk before October…. Progressives have characterized Pelosi's pledge as nothing more than a symbolic placation that has little practical impact given that the House was already poised to act on renewing transportation programs next month. 'I think this was meaningless,' Omar said of the agreement Pelosi reached with centrists. 'It's not binding. There's no leverage that I believe was gained by them. I actually think they lost leverage by doing this little fiasco.' One source close to senior leaders of the Congressional Progressive Caucus (CPC) said Pelosi's handling of the days of stalling and threats by the so-called mod squad sent a signal that a massive spending bill would end up passing without any major cuts. Progressives have outlined a number of policies around the environment, child care and education that they consider to be non-negotiable…. Another key promise that centrists secured from Pelosi is that the House reconciliation package will need to pass muster with the Senate parliamentarian, meaning it can't include controversial measures — such as a provision to grant legal status to certain immigrants — that would later be axed in the Senate."
Democrats en Deshabille
"California's Recall Election for Governor Gavin Newsom Is a Warning Sign for Democrats" [Teen Vogue]. "Newsom learned the risk of seeming out of touch with voters at his fancy maskless dinner. What Democrats should be focused on, both in California and across the country, is a multipronged approach: vaccines and mask mandates, immediate economic relief, and messaging campaigns that communicate these policies clearly to voters and help shore up their trust." • Vaccines and mask mandates are the bare minimum and probably not enough; ventilation must be addressed, and we need also to consider better testing (especially through wastewater), and better treatments. (We also need to burn CDC to the ground, salt the earth, plow everything under, and rebuild on new ground, starting with decent data gathering. But that's just me, and I doubt it will be an issue in the Newsom campaign). I say this because even Teen Vogue isn't thinking big enough.

"Repair work paused on S.F.'s Millennium Tower due to continued sinking" [San Francisco Chronicle]. "The $100 million fix meant to shore up San Francisco's famously sinking and leaning Millennium Tower has been put on hold for up to a month while engineers try to figure out why the building has settled an additional inch during the current remedial construction… [E]xperts concluded that the building's piles should have been driven to bedrock." • Oops.

"California housing department mismanaged COVID-19 funds for the homeless, audit says" [Los Angeles Times]. "The California Department of Housing and Community Development did not properly distribute federal relief funds meant to help homeless residents during the COVID-19 pandemic, and the mismanagement was so prolonged that local organizations might lose the money because of missed deadlines, auditors said Tuesday. After receiving $316 million under the federal CARES Act to reduce the effect of COVID-19 on unhoused people, the department 'did not take critical steps to ensure those funds promptly benefited that population,' the state auditor's office said in a report. The department was in charge of distributing the funds to local groups that collaborate on homeless services and prevention under the so-called continuum of care. It took so long to finalize contracts that the local entities did not have access to much of the funding during the height of the pandemic, auditors found."

* * *

"Josh Gottheimer walked into a bar. It didn't go well." [Ryan Grim, Bad News]. • A very funny New Jersey story, involving a bullet-proof vest, too long to except. Suffice to say that Gottheimer is co-chair of the Problem Solvers Caucus (ugh).

"The Centrist Who Taught the Left" [Eoin Higgins, The Nation]. "Reid's ex-staffers have leadership roles throughout the progressive movement. Rabin-Havt was Sanders's legislative director until July; Shakir is still a senior adviser as well as the founder of the progressive media outlet More Perfect Union. Joshua Orton, another Reid alum who worked for Sanders as a senior adviser from 2018 to 2021, is now a senior policy adviser to the Labor Department secretary. Jentleson, Reid's former deputy chief of staff, is an author and an advocate for abolishing the Senate filibuster; he and Katz, formerly Reid's communications director, run Battle Born Collective, a progressive messaging shop. Another former Reid communications director, Kristen Orthman, is now Warren's deputy chief of staff; and Urbina, Reid's former senior adviser for Latino and Asian affairs, is a managing director at Indivisible. These and other former Reid staffers, who call themselves 'Reidworld,' are reshaping Democratic Party politics." • Fascinating look back at the 2006 election.

* * *
Republican Funhouse
"'Profound abuse': Judge disciplines pro-Trump lawyers over election lawsuit" [The Hill]. "In a highly anticipated written ruling, U.S. District Judge Linda Parker in Detroit said the pro-Trump lawyers, including Powell and prominent litigator Lin Wood, should have investigated the Republican former president's voter fraud claims more carefully before filing what Parker called a 'frivolous' lawsuit. Parker, who dismissed the Michigan suit last December, formally requested that disciplinary bodies investigate whether the pro-Trump lawyers should have their law licenses revoked. The judge also ordered the lawyers to attend classes on the ethical and legal requirements for filing legal claims." • Ouch.\
Realignment and Legitimacy
UPDATE "American Antifa" [Reuters]. "You wouldn't know it, but Armbruster, 5'5″ and under 130 pounds, is a militant activist in the far-left Antifa movement. She has clashed on the streets with the rightwing Proud Boys extremist group, with the alt-right movement and with police. Her arrest record – in Washington, DC, Arizona, Virginia, Minnesota and Florida – dates to 2003, for charges of unlawful assembly, failure to disperse, violating the Riot Act and assaulting far-right leaders and a police officer. Most of her prior charges were dismissed by judges or prosecutors; she faces three pending cases. 'We are prepared to put our bodies on the line in the event of police or fascist or racist violence,' she said. 'And it's really, like, a duty to humanity to do that, right?' Militant Antifa activists rarely speak publicly. Some have been hostile to journalists, shoving them, shining laser pointers at cameras and using umbrellas to thwart videography…. Armbruster now lives a nomadic lifestyle with another Antifa activist, plus her dog and cat, operating from a vintage canned-ham camper she tows from campground to campground. In one RV she sometimes lives in, a needlepoint sign on the window announces: "Come back with a warrant.'" • Well worth a read.

UPDATE "Enough is Enough: Antifa Attacks Reporter in Portland" [Matt Taibbi, TK News]. "This past Sunday, while covering a protest in Portland, Oregon for our video partner News2Share, a reporter named Maranie Staab was attacked by members of an Antifa-affiliated group. After complaining about a report she'd done in Colombia in conjunction with TK News, they maced her, shot paint at her, and threw her to the ground…. In the coming longer video report on this site, viewers will see that the idiocies of Sunday ranged far and wide, with no shortage of violence from the Proud Boys and other rightist groups that showed up that day. However, only one group saw fit to attack a videographer, and I think it's time the wider press took more notice, because this is not an aberration with this type of activist."

* * *

"Are Wisconsin's Political Maps Unconstitutional? 3 Lawsuits Say Yes." [Up North News]. "Two new lawsuits filed Monday—one by a coalition of liberal groups, one by a prolific conservative law firm—argue that Wisconsin's current electoral maps are unconstitutional in light of the new US census data. Each takes a different tack on who should oversee the next round of maps, depending on political preferences and predicted outcomes. The suits' arguments mirror that of one filed earlier this month by a prominent Democratic lawyer: The maps no longer align with legal requirements after new population data was released. Because of population changes revealed by the census, the suits argue, political districts no longer have a roughly equal number of people, which is a requirement in redistricting law. … Two lawsuits make the same core argument, but ask for starkly different solutions from different jurists—the conservative-led state Supreme Court or a federal court."

"Lawsuits over voting maps have become a strategy for challenging political power, study finds — plus, 3 tips for covering redistricting" [The Journalist's Resource]. "Lawsuits challenging changes to voting district maps often claim officials have moved district boundaries in a way that diminishes the political power of minority groups or unfairly gives one political party an edge. But new research that examines redistricting lawsuits across six decades surmises the real reason behind them might have less to do with correcting an unjust imbalance and more to do with pushing out the party in power." No! More: "Earlier this month, the U.S. Census Bureau provided states with data from the 2020 census. As officials review district maps and debate changes, researcher James G. Gimpel points out that redistricting disputes are most prevalent in so-called 'purple' states, where voters support Republicans and Democrats at similar rates.Litigants tend to file legal challenges in places where a favorable court ruling could tip the political scale, says Gimpel, a political science professor at the University of Maryland who is the lead author of the new paper, 'The Geography of Law: Understanding the Origin of State and Federal Redistricting Cases,' published in Political Research Quarterly."

"First Interactive Map Shows How Primary Votes Moved Across The City" [Gothamist]. "Brooklyn Borough president Eric Adams secured a victory in the city's first ranked-choice voting primary election—and for the first time new data mapped by the Center for Urban Research at The CUNY Graduate Center shows where and how he won, plus how leading candidates saw their votes transfer through eight rounds of tabulation. (You may recall we did this after Mayor Lenny's victory in our practice election.)… [T]his localized, very detailed data is really important because it enables us to see the nuance and the subtleties and the variation in how voters behave across the city. And by mapping it like this, we really get a sense of what the neighborhood by neighborhood almost block by block pattern." • A fun tool!

UPDATE "Arizona judge orders Cyber Ninjas to preserve all records in 2020 election audit" [The Hill]. "An Arizona judge on Wednesday ruled that Cyber Ninjas, the company leading the GOP-backed election audit in Arizona, must preserve all records from their process so they can be released to the public, the Arizona Republic reported. The order was made in a case brought forward by the Republic. There are currently two lawsuits seeking the release of these records, with another brought forward by the group American Oversight, which is suing the Arizona state Senate. Cyber Ninjas had argued that records connected to their audit of the 2020 election in Maricopa County are not subject to Arizona's Public Records Law which would require them to be disclosed. The Republic is arguing that since the audit is being conducted under the orders of the state Senate, the records must be made public."
Stats Watch
Employment Situation: "21 August 2021 Initial Unemployment Claims Rolling Average Improves" [Econintersect]. "Market expectations for weekly initial unemployment claims (from Econoday) were 325 K to 362 K (consensus 340 K), and the Department of Labor reported 353,000 new claims. The more important (because of the volatility in the weekly reported claims and seasonality errors in adjusting the data) 4 week moving average moved from 378,000 (reported last week as 377,750) to 366,500."
Manufacturing: "United States Kansas Fed Manufacturing Index" [Trading Economics]. "The Kansas City Fed's Manufacturing Production Index declined to 22 in August of 2021 from 41 in the previous month, the lowest since January. Durable goods plants continued to drive the growth in district manufacturing activity, in particular primary metals, computer and electronic products, and transportation equipment while nondurable goods manufacturing remained steady."
Coincident Indicators: "21 August 2021 New York Fed Weekly Economic Index (WEI): Index Decline Continues" [Econintersect]. "The New York Fed's Weekly Leading Index (WLI) declined this past week. This index's trend is worsening based on the 13-week rolling average…. This data set should be considered a high-frequency coincident indicator."
GDP: "Second Estimate 2Q2021 GDP Growth Improves Marginally To 6.6%" [Econintersect]. "The second estimate of second-quarter 2021 Real Gross Domestic Product (GDP) marginally improved from 6.5 % to 6.6 %…. I am not a fan of the quarter-over-quarter exaggerated method of measuring GDP – but year-over-year growth is now in positive territory as it is being compared to the beginning of the recession."
* * *
Retail: "How Target Got Cozy With the Cops, Turning Black Neighbors Into Suspects" [Bloomberg]. "For decades, Target fostered partnerships with law enforcement unlike those of any other U.S. corporation. It became one of the most influential corporate donors to law enforcement agencies and police foundations, supplying money for cutting-edge technology and equipment. When it developed a network of forensics labs, it made them available to police across the U.S. Starting in the early 2000s, Target developed a program, called Safe City, that poured money into police and sheriff's departments to install neighborhood surveillance systems and fund equipment. In Minneapolis, Target worked with the City Attorney's Office to have petty criminals banished from the downtown business district through what are called geographic restriction orders. Eight out of 10 people expelled were Black or American Indian, according to an analysis of city data. In an article last summer, Aren Aizura, a professor who teaches courses on race and gender at the University of Minnesota, wrote that Target's deep ties to the police made the company "an appropriate outlet for rage." • A "network of forensics labs"?
Tech: "The All-Seeing "i": Apple Just Declared War on Your Privacy" [Edward Snowden, Continuing Ed]. "Apple's new system, regardless of how anyone tries to justify it, will permanently redefine what belongs to you, and what belongs to them. How? The task Apple intends its new surveillance system to perform—preventing their cloud systems from being used to store digital contraband, in this case unlawful images uploaded by their customers—is traditionally performed by searching their systems. While it's still problematic for anybody to search through a billion people's private files, the fact that they can only see the files you gave them is a crucial limitation. Now, however, that's all set to change. Under the new design, your phone will now perform these searches on Apple's behalf before your photos have even reached their iCloud servers, and—yada, yada, yada—if enough 'forbidden content' is discovered, law-enforcement will be notified…. How long do we have left before the iPhone in your pocket begins quietly filing reports about encountering 'extremist' political material, or about your presence at a 'civil disturbance'? Or simply about your iPhone's possession of a video clip that contains, or maybe-or-maybe-not contains, a blurry image of a passer-by who resembles, according to an algorithm, 'a person of interest'? • Once again: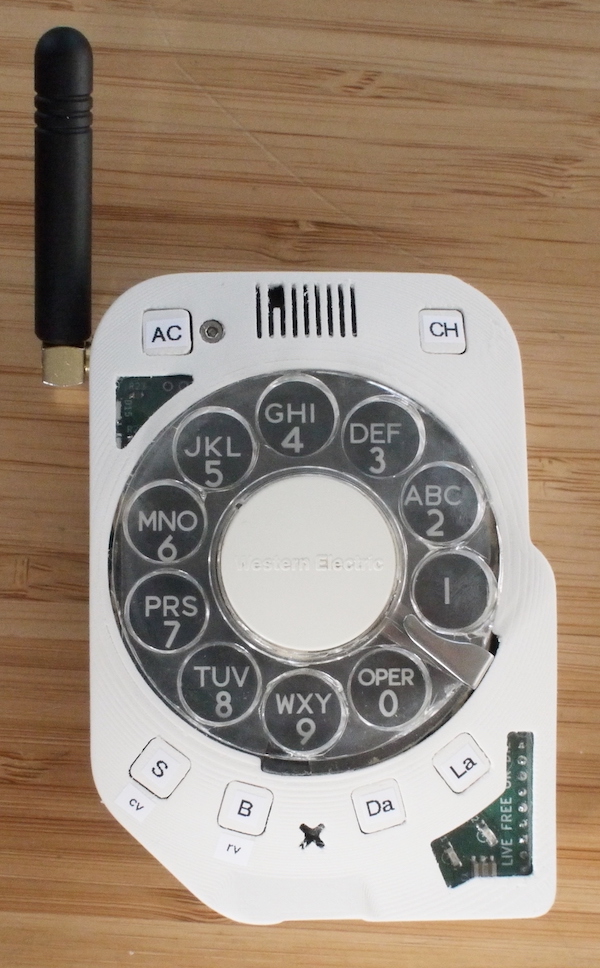 Manufacturing: "Misaligned factory robot may have sparked Chevy Bolt battery fires" [Ars Technica]. "'What we're looking at is a perfect storm,' [Greg Less, technical director of the University of Michigan's Battery Lab] said. The Bolt's battery packs are made up of pouch-type cells, which are essentially layers of cathodes, anodes, and separators that are flooded with liquid electrolyte and encased in a flexible polymer pouch. The torn anode tab, he said, would create a projection in what should be an otherwise flat battery. The projection brings the anode closer to the cathode. 'And that would probably be OK if the separator was where it was supposed to be,' he said. But in problematic Bolt batteries, the separator wasn't where it was supposed to be. Separators are placed between the anode and cathode to prevent the two electrodes from touching. A torn tab wouldn't necessarily be an issue on its own because the separator would prevent any projection from bridging the anode-cathode gap. In cells with a folded separator, though, the gap would be missing from at least part of the battery. If the anode bridges the gap, Less said, 'you have a short, and it's all downhill from there.' 'It wouldn't surprise me if both defects are caused by the same thing,' he added. 'I would imagine that the separator must be folded at the edge near where the anode tab is at. What I'm guessing is that at some point during the handling of the cell, before it's fully packaged, some part of the robot machine is catching. The tab is catching, the separator is catching—something is catching very infrequently so that it hasn't been noticed, and it's causing this damage.'" • Interesting.
Supply Chain: "The World Economy's Supply Chain Problem Keeps Getting Worse" [Bloomberg]. "A supply chain crunch that was meant to be temporary now looks like it will last well into next year as the surging delta variant upends factory production in Asia and disrupts shipping, posing more shocks to the world economy. Manufacturers reeling from shortages of key components and higher raw material and energy costs are being forced into bidding wars to get space on vessels, pushing freight rates to records and prompting some exporters to raise prices or simply cancel shipments altogether… China's determination to stamp out Covid has meant even a small number of cases can cause major disruptions to trade. This month the government temporarily closed part of the world's third-busiest container port at Ningbo for two weeks after a single dockworker was found to have the delta variant. Earlier this year, wharves in Shenzhen were idled after the discovery of a handful of coronavirus cases." • So the consumer has decided to "let 'er rip" and "live with it," while the manufacturer is for "zero Covid." Quite a contradiction. I wonder who will win?
* * *
Today's Fear & Greed Index: 42 Fear (previous close: 44 Fear) [CNN]. One week ago: 22 (Extreme Fear). (0 is Extreme Fear; 100 is Extreme Greed). Last updated Aug 25 at 12:04pm.
Health Care
It's called the Streisand Effect:
Oklahoma stores selling out of horse deworming medicine despite FDA plea not to take the drug. https://t.co/eIdk2gXiRp

— NBC News (@NBCNews) August 26, 2021
"Mississippi Is Pleading With People To Stop Using A Livestock Drug To Treat COVID-19" [NPR]. • Allow me to tiresomely repeat that Ivermectin in the United States is approved by the FDA for limited human use. If "your doctor" wishes to prescribe it for an "off-label" use, they can. (Personally, I wouldn't use an animal drug, and the FDA gives several good reasons why not, besides that the doses are calibrated for large animals: "Many inactive ingredients found in animal products aren't evaluated for use in people. Or they are included in much greater quantity than those used in people." So I look on at how our hysterical PMC's strategy of associating Ivermectin exclusively with animal use has backfired not without a little irony. (Now, of course, they can't back out and say "Go ahead, doctors, prescribe it. The human formulation is at worst harmless, and cheap. Knock yourself out!" No, they're dug in. Stephen Colbert's writers have come up with some jokes about it, so you know the matter is settled.) And speaking of comedy–
What is this livestock character you're playing?

— Ken Klippenstein (@kenklippenstein) August 24, 2021
There it is. If you take Ivermectin, you're an animal. Hey, kidding!
* * *
"Vaccine penalties are here, and it's unclear whether they'll work" [Axios]. "Delta Air Lines' decision to charge unvaccinated employees an extra $200 per month for health insurance signals that rewards alone aren't doing enough to measurably increase rates of COVID-19 vaccination. Employers are playing a central role in getting more people vaccinated, but it's unclear how much, or if, these types of penalties will help. Federal law allows employers to charge higher health insurance premiums to workers based on a health factor only if that factor is within a 'wellness program,' according to Georgetown University health insurance expert Sabrina Corlette. 'Most [wellness] programs do not work,' health policy researchers wrote in 2017. 'Some raise serious legal concerns.' Delta's surcharge may not follow federal guidelines…. Health insurance premiums are automatically deducted from workers' paychecks, so people won't feel the penalty like they would if they had to pay $200 from their wallet." • Well worth a read!
UPDATE "It's time to admit it: The vaccination campaign has hit its limit. Mandates are the only way forward." [WaPo]. Amazingly, some self-reflection: "Our field is 'public' health, not 'Democratic' health. Our gross failing to connect with half the country has been on full display. Appearing on left-leaning outlets is not working. Time to get out on Fox News, the Wall Street Journal, Facebook and, yes, even Newsmax." But: "Why are so many people acting like this is some kind of affront to our liberties? It's routine to get vaccines for all sorts of things. Immunization records are required to go to school, to summer camps and for international travel. We have a silver bullet that can end this crisis. Why are we afraid to pull the trigger?" • Well, elsewhere in the article: "[Vaccination is in the] 40 to 50 percent range for unionized workers such as New York City's police, firefighters and corrections officers, as well as 60 percent for the city's Education Department workers…. The CDC reported this week that only 45 percent of aides in long-term care health-care facilities are vaccinated. For doctors, it's only 75 percent. Some hospital systems are showing similar levels." So the "failure" is indeed "gross." Maybe ask why? But: "Businesses see this is the only way." • So alright then.
"Desperate Texas doctors turn to antibody treatments to slow down surging COVID-19 hospitalizations" [Texas Observer]. "What surprised Texas retiree Kathy Hardman most was not that she got COVID-19 five months after being fully vaccinated. And it was not even that she qualified to receive an increasingly popular — yet still largely unfamiliar — experimental treatment that had been prescribed to some of the most powerful people in the country. What shocked the 66-year-old grandmother of four was that the monoclonal antibody infusion therapy, estimated to decrease chances of hospitalization by up to 70%, was available to her at her hometown hospital in Mount Pleasant, a community of 15,000 in rural Northeast Texas…. The infusions are, in fact, more available and accessible to Texans than ever before, with ever-loosening restrictions on who may qualify, more people hearing about them and an increasing number of doctors across the state learning about the therapy and prescribing it to their patients suffering from COVID-19." • Obviously, if people know there's a treatment, they might not get vaccinated. Dang clinicians!
"Hawaii locals beg tourists to stay home, citing COVID-19 concerns" [ABC]. "Many Hawaii locals have been asking tourists to stop visiting the islands during the pandemic, and the governor is now echoing their calls. 'It is a risky time to be traveling right now,' Gov. David Ige said at a press conference on Monday. 'We know that the visitors who choose to come to the islands will not have the typical kind of holiday that they expect to get when they visit Hawaii.' The delta variant is ravaging Hawaii, with the state having more confirmed cases than at any point in the pandemic. Averaging more than 700 cases a day, according to Johns Hopkins University & Medicine, roughly 72% of the state's hospital beds are full." • Air travel…
Here is a good thread on ventilation in schools and other facilities. It's challenging, which is why we should have started on it already:
My contribution at #DeltaSchoolsAirborne: #Ventilation is a very important factor in the pandemic, it's the primary difference between indoor and outdoor.
Quick definition of #ventilation: Supply clean (outdoor) air, and remove stale (indoor) air. /1 pic.twitter.com/H6J63cLv41

— David Elfstrom (@DavidElfstrom) August 18, 2021
"The Role of Wastewater Testing for SARS-CoV-2 Surveillance" [Science Table]. Canada. "Wastewater testing for SARS-CoV-2 is relatively new; however, it builds on existing public health surveillance infrastructure. There is a limited but growing evidence base for its use, despite notable interpretation challenges. Wastewater testing results have helped to inform public health policy and interventions during the COVID-19 pandemic in Ontario and other jurisdictions. Wastewater testing for SARS-CoV-2 is useful for early detection of outbreaks and surges as well as population-wide surveillance of COVID-19 that is complementary to clinical testing. Further, it offers an efficient means of SARS-CoV-2 surveillance for specific settings such as correctional facilities, shelters, and university residences. Wastewater testing can also be used for the detection and monitoring of variants of concern (VOCs)." • Good thing the CDC recommended that all colleges do this. Oh, wait…
Our Famously Free Press
Nobody's heart is breaking when they say "my heart is breaking," sheesh, especially if they use a broken heart emoji:
I'm glad we've moved on from "terrifying" in headlines tho!

— jonstokes.com (@jonst0kes) August 26, 2021
Thank you. Could we turn the knobs down to, say, 10-and-a-half?
"Joe Rogan, Confined To Spotify, Is Losing Influence" [The Verge]. "With a self-asserted reach of more than 200 million monthly downloads in 2019, Rogan is one of the biggest — if not the biggest — podcaster in the world. Spotify hoped he would bring much of that audience along with him when he signed exclusively to the platform in 2020 in a reported $100 million deal, giving it the reach and power needed to take over the podcasting industry…. However, a new data investigation by The Verge finds that the powerful podcaster's influence has waned since he went behind Spotify's wall. His show has declined as a hype vehicle for guests, and Rogan's presence as a mainstay in the news has plummeted…. prior to going exclusive, from December 2019 to November 2020, Rogan's guests could expect to gain around 4,000 Twitter followers in the week after their episode premiered. After he went exclusive, that number declined by half to around 2,000, suggesting a drop in listeners." • Good. I don't want monopolies in podcasting.
"Axel Springer to Acquire POLITICO" [BusinessWire]. "The publishing group Axel Springer signed an agreement to acquire POLITICO, including the remaining 50 percent share of its current joint venture POLITICO Europe, as well as the tech news website Protocol from Robert Allbritton." • No price mentioned in the press release, but:
Breaking: Axel Springer is about to announce that it is acquiring Politico. $1 billion is the ballpark figure…

— Brian Stelter (@brianstelter) August 26, 2021
Class Warfare
This looks like something (some) might would like:
The Price of Coal is a card-based story game about The Battle of Blair Mountain, a too often forgotten labor uprising in American history. It's about people who do their best to care for each other in the face of uncaring forces. Be here for it all 💚 https://t.co/3cDjkq3CnD

— The Price of Coal on Kickstarter Now! (@JenKatWrites) July 30, 2021
News of the Wired
"Social Media Algorithms Are Controlling How I Grieve" [Wired]. This: "'[V]ery few' people have taken advantage of Facebook's memorialization features, which allow them to name 'legacy contacts' that can help manage their profile after their death—and thus avoid the unnecessary triggering of loved ones.'" • No no no no no. [family blogging] ghouls.
* * *
Readers, feel free to contact me at lambert [UNDERSCORE] strether [DOT] corrente [AT] yahoo [DOT] com, with (a) links, and even better (b) sources I should curate regularly, (c) how to send me a check if you are allergic to PayPal, and (d) to find out how to send me images of plants. Vegetables are fine! Fungi and coral are deemed to be honorary plants! If you want your handle to appear as a credit, please place it at the start of your mail in parentheses: (thus). Otherwise, I will anonymize by using your initials. See the previous Water Cooler (with plant) here. Today's plant (pq):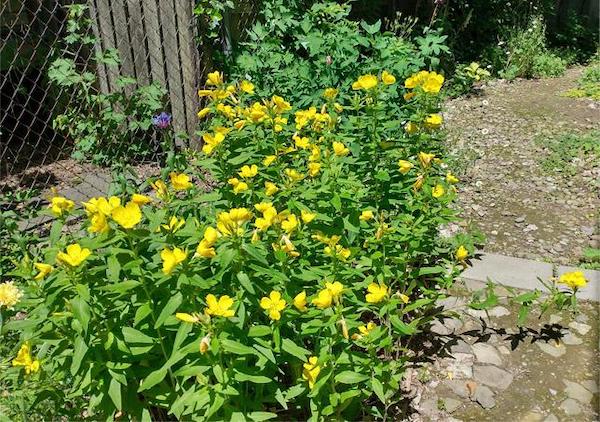 pq writes: "Evening primroses (Oenothera), introduced into my garden as a few limp stems from a large pile of strays a neighbor was ripping out of her pollinator patch. As a biennial, it needed three years in my garden to establish a cycle ensuring an abundance of blooms every year. Evening primrose propagates both by seed and spreading roots — far faster than 'weedy, invasive' milkweed, at least in my garden conditions. However, having 'rose' in its name instead of 'weed' is better PR for those who want lots of wild butterflies and bees their backyards but cringe at the thought of misbehaving plants."
* * *
Readers: Water Cooler is a standalone entity not covered by the recently concluded and — thank you! — successful annual NC fundraiser. So if you see a link you especially like, or an item you wouldn't see anywhere else, please do not hesitate to express your appreciation in tangible form. Remember, a tip jar is for tipping! Regular positive feedback both makes me feel good and lets me know I'm on the right track with coverage. When I get no donations for five or ten days I get worried. More tangibly, a constant trickle of donations helps me with expenses, and I factor in that trickle when setting fundraising goals:
Here is the screen that will appear, which I have helpfully annotated.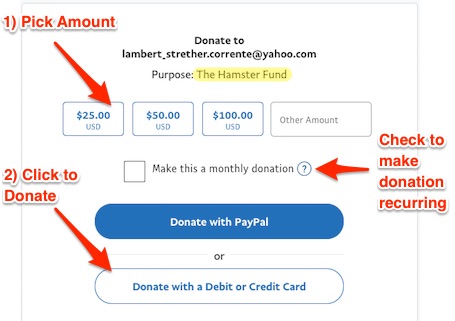 If you hate PayPal, you can email me at lambert [UNDERSCORE] strether [DOT] corrente [AT] yahoo [DOT] com, and I will give you directions on how to send a check. Thank you!2:00PM Water Cooler 6/8/2021