Most Invasive Marine Species Swim Under the Radar Hakai Magazine
Typos, tricks and misprints Aeon. English spelling.
'Widening fault lines' unbalance global recovery Hellenic Shipping News
Planetary 'vital signs' show extent of climate stress — and some hope FT
Who Will Pay To Protect Tech Giants From Rising Seas? NPR. Horrid "mobile-friendly" essay, but interesting.
What's the true cost of shipping all your junk across the ocean? Grist
Amazon hit by record fine, slowing sales FT
#COVID19
FDA, under pressure, plans 'sprint' to accelerate review of Pfizer's Covid-19 vaccine for full approval STAT

Vaccine Mandates Are as American as Apple Pie Portside. It would be helpful, at least from the moralizing perspective if the vaccines were not still regulated as "experimental."

Long term evolution of SARS-CoV-2, 26 July 2021 Scientific Advisory Group for Emergencies (SAGE). Gov.uk. The PDF. Page 11:

There is a remarkable degree of convergent evolution evident amongst the variants of SARS-CoV-2 that have thus far emerged. In different combinations and using slightly different coding changes, all variants have mutations in the spike protein that appear to enhance the direct binding to ACE2 receptor, the presentation of the receptor binding domain and often the efficiency of entry via enhanced furin cleavage that primes for fusion. Variants also all harbour mutations in other part of the genome likely enhance polymerase activity (P323L in nsp12) or affect the virus' ability to antagonize the host innate response (changes to ORF8, nsp6 deletions and changes in spectrum of viral gene expression). There are multiple insertions and deletions as well as SNPs, but so far, the virus has not acquired any whole new genes. Taken together, the constellations of mutations enhance the interaction of the virus with its new human host. As more information is uncovered about the way SARS-CoV-2 interacts with human cells, we might foresee some concerning possibilities for further evolution.

"Concerning" is a very bad word in government-ese. On this side of the pond, it translates to "My hair is on fire."

* * *

Outbreak of SARS-CoV-2 Infections, Including COVID-19 Vaccine Breakthrough Infections, Associated with Large Public Gatherings — Barnstable County, Massachusetts, July 2021 Morbidity and Mortality Weekly Report, CDC. Interesting because this study was one of those that drove whatever the CDC thought it was doing in its leaked "new kind of war" memo. The event was in fact in Provincetown (where masking was only reimposed four days ago). Starting on the Fourth of July Weekend. The presumably representative "gathering" was "bear week." One can imagine Walensky, who hails from Massachusetts, going through this article and replacing every reference to "Provincetown" with "Barnstable County." While P-town is portrayed as a "quirky community," the blaming and fingerwagging for a similar event in Flyover was extensive:

At the Lake of the Ozarks, vaccines are shunned, masks are mocked and the long term consequences take a back seat to the time at handhttps://t.co/FYC4kKDpNm

— POLITICO (@politico) July 27, 2021

(Since I'm an introvert, both events make me shudder. It's the disparate treatment for crowded potential superspreader events that I'm remarking on). Meanwhile:

Lollapalooza kicked off at Chicago's Grant Park on Thursday. Organizers are expecting 110,000 people a day for the four-day music festival – the biggest event since the city reopened. pic.twitter.com/dSF9Dnt7qa

— CBS News (@CBSNews) July 30, 2021

Come on, man.

Breakthrough Symptomatic COVID-19 Infections Leading to Long Covid: Report from Long Covid Facebook Group Poll (preprint) medRxiv. From the Abstract: "1,949 people who self-report being fully vaccinated have responded to date…. 44 reported a symptomatic breakthrough case and 24 of those reported that the case led to symptoms of Long Covid. 1 of these 24 cases was reported to have led to hospitalization in addition to Long Covid."

CDC Scaled Back Hunt for Breakthrough Cases Just as the Delta Variant Grew​​​​​​ Bloomberg

* * *

No Mask Mandate For Mass. Schools, And State Suggests Vaccinated Students Shed Masks WBUR. Meanwhile, wastewater is our friend:

Boston wastewater thru 7/29

-no doubt about it now
-1st hint of uptick was last week (see thread), but unmistakable this week
-Mass will be bellwether for how highly-vaxxed states do against spread
-Expect decoupling of wastewater and case from hospitalizations and deaths pic.twitter.com/ZTE4a9GiLn

— Joseph Allen (@j_g_allen) July 31, 2021

Cognitive assessment in asymptomatic COVID-19 subjects Virusdisease. From March, still germane: "Our study shows that even otherwise asymptomatic COVID-19 subjects have cognitive deficits in certain subdomains and suggests the need for a detailed psychometric assessment especially in the elderly population." As they say, "more research needed." Nevertheless.

FSMB: Spreading Covid-19 Vaccine Misinformation May Put Medical License At Risk Federation of State Medical Boards. This reminds me of Protestant denominations pre-Civil War, who split over slavery ("Southern Baptist Convention" v. the "Triennial Convention," 1845). Adding, boards at the state level make actual licensing decisions (and it's generally very hard to take a doctor's license away. Neverthess.
China?
China Orders 25 Tech Giants to Fix Raft of Problems Bloomberg

China's Sputnik Moment? Foreign Affairs
US top diplomat Blinken to court Southeast Asia in virtual meetings next week Channel News Asia
Myanmar
Commentary: Myanmar is turning into a super-spreader COVID-19 state Channel News Asia

Myanmar military ruler pledges elections, end of state of emergency by August 2023 Straits Times. Meanwhile up-country:

In Myaing Township, Magway, protesters from the education community and residents in the eastern zone staged a motorcycle rally against Myanmar's military junta today (Jul 30).

Photos: CJ#WhatsHappeningInMyanmar pic.twitter.com/v8VsCU8hLW

— Myanmar Now (@Myanmar_Now_Eng) July 30, 2021

Worth noting that the motorcycles are significant investments for their riders.

Myanmar's Spring Revolution ACLED. Super-unfortunate headline but a good review of the bidding, insofar as it can be known by those not at the table.
Syraqistan
UK/EU
Germany Faces Dilemma on What To Do with Excess Vaccine Der Spiegel (Re Silc).

One state, one interest? How a historic shock to the balance of power of the Bundesbank and the German government laid the path for fiscal austerity Review of International Political Economy. "Existing scholarship ascribes trends in austerity to globalisation or the influence of a new economic paradigm. This paper develops a different approach by stressing the strategic intervention of central banks in governments' fiscal decisions. It analyses archival documents from the German Federal Cabinet and the Bundesbank Council over more than two decades (1960–1981) and finds that the fiscal regime was shaped by changes in transnational institutions which the central bank used to strategically expand its institutional power within the larger macroeconomic framework."
The Caribbean
Union Hopes High as Chileans Rewrite Anti-Labor Constitution Labor Notes\
Biden Administration
Biden DOL Clinches Rollback of Trump-Era Joint Employer Rule (1) Bloomberg Law
Democrats en Deshabille
Take a break, Democrats. You've done great:

THEY DID IT!

✔️NO eviction moratorium
✔️NO minimum wage hike
✔️NO filibuster reform
✔️NO court expansion
✔️NO medicare for all
✔️NO green new deal
✔️NO closing child cages
✔️NO end to oil drilling
✔️NO student debt help
✔️NO pandemic plan
✔️NO consequences for Trump officials pic.twitter.com/e9xEsxdVcD

— Peter Daou (@peterdaou) July 31, 2021

Frustration as Biden, Congress allow eviction ban to expire AP. Pelosi:

Ensuring every American has a roof overhead is a value that unites the Democratic Party. That's why I led a relentless campaign to extend the CDC eviction moratorium. In an act of pure cruelty, Republicans blocked this measure — leaving children and families out on the streets.

— Nancy Pelosi (@SpeakerPelosi) August 1, 2021

"Relentless." Was there ice cream? Since Senator Bush once lived out of her car, I don't view this as performance nonsense a la kente cloth:

Many of my Democratic colleagues chose to go on vacation early today rather than staying to vote to keep people in their homes.

I'll be sleeping outside the Capitol tonight. We've still got work to do. pic.twitter.com/9l52lWBM73

— Cori Bush (@CoriBush) July 31, 2021
short lease in a slick machine: a personal essay about apartments McMansion Hell
Our Famously Free Press
Craig Murray's jailing is the latest move in a battle to snuff out independent journalism Jonathon Cook and Keeping Freedom Alive Craig Murray
Health Care
States with surging COVID-19 rates also tend to have higher rates of uninsured ABC
Sports Desk
Broken wrists, twisted necks and concussions: The brutal nature of Olympic diving Los Angeles Times

Speedo's Ridiculously Expensive Swimsuit for Olympians Actually Made Me Swim Faster Gizmodo
Feral Hog Watch
Take a Minute to Consider How Hungry Wild Pigs Are Making Climate Change Much Worse Mother Jones (Re Silc).
Bacon may disappear in California as pig rules take effect ABC
Imperial Collapse Watch
A Conversation With Gore Vidal on the 'E' Word (interview) Gore Vidal, Consortium News
Class Warfare
Networks of SARS-CoV-2 transmission (not paywalled) Science:

"[I]n reality, risk factors concentrate among the relatively few who have disproportionately higher exposure and onward transmission risks …. In many countries, those working in low-paid and public-facing jobs had the highest risk of being infected with severe acute respiratory syndrome coronavirus 2 (SARS-CoV-2)… There is also a clear intersection of COVID-19 risk and socioeconomic inequities, given the network effects of occupation, crowded housing, job insecurity, and poverty… Although some high-frequency contacts are driven by social gatherings, which are modifiable with education and enforcement, most high-risk exposures represent nonmodifiable risks due to living and working conditions. Therefore, risk factors that are nonmodifiable in the short term are likely to represent a much larger PAF than those modifiable by individual choices about social contact. Specifically, the onward transmission risks from someone who can work from home and has enough space for self-isolation, even if they are infected, may be minimal; but the [population attributable fraction (PAF)] will be higher for someone with a large network associated with working and living conditions (see the figure)."

For the umpteenth time (see, e.g., from 5/11/2020), if we had been willing to pay people to stay home, we would have licked this thing long ago. But the wage relation is sacrosanct, and we don't want to give the working class ideas. Sadly, no mention of air travel as providing hub nodes from which variants emerge.
I, Token Altered States of Monetary Consciousness
Antidote du jour (via):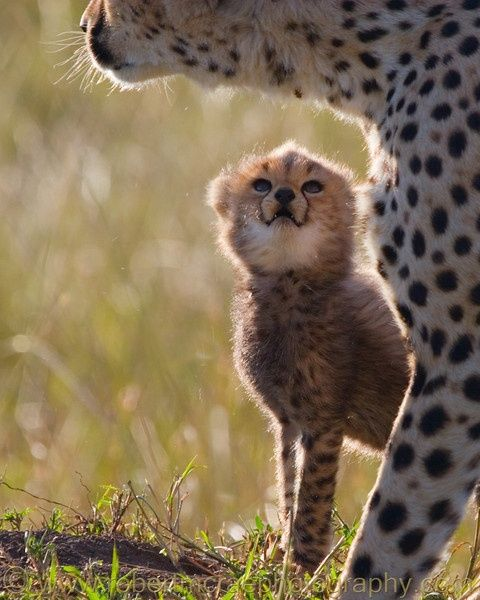 See yesterday's Links and Antidote du Jour here.