We Finally Know Why Older Sunflowers Keep Facing East (And Why It's a Good Thing) Science Alert (KW).
Eastern Hemlocks Face Extinction. A Tiny Fly Could Save Them Wired
It's time for a rethink on financial inclusion – new principles show how World Economic Forum
#COVID19
* * *

* * *

* * *
China?
Myanmar
Myanmar: The woman who jumped to her death while fleeing police BBC. Commentary:

Art > Art for Freedom (Myanmar) pic.twitter.com/bSpagUNNC2

— Thu Thu Aung (@thuttag) August 11, 2021

Myanmar: Failed State or failed nation? Frontier Myanmar. Could be both:

A: Oi, Use cattles to plough!
B: #SAC stole my 1st cattle. Donated the other to support #PDF. All that's left is just me😓.

Being an agricultural country, the fact that thousands of farmers have missed planting season means #Famine is practially knocking at the door of #Myanmar. pic.twitter.com/zp9WeHyWRU

— Ma Hnin Pwint (@mahninpwint) August 13, 2021

Karen Sanctuaries: Memory, Biodiversity and Political Sovereignty (podcast) New Books in Southeast Asian Studies. I like Marshall Poe's "New Books Network" series of podcasts a lot.
Trash collectors unsung heroes during COVID restrictions Vietnam News. Remember "essential workers"? Good times.
Australia: New South Wales 'in worst ever Covid situation' BBC. Handy chart:
🗺NSW Bondi outbreak and interstate spread
16th June – 11th August#COVID19Aus, #COVID19NSW pic.twitter.com/jjEYHeIsJm

— dbRaevn (@dbRaevn) August 13, 2021
Syraqistan
Taliban inside General Dostum's house. pic.twitter.com/yVj1hu3gUd

— BILAL SARWARY (@bsarwary) August 14, 2021
UK/EU
'We cannot just walk away': Keir Starmer turns the pressure up on Boris to support Afghanistan government as he warns crisis 'undermines legacy of British soldiers' and raises terror threat as Taliban militants move within just SEVEN miles of Kabul Daily Mail. Oh, Keith.

Why Is a British Carrier Strike Group Heading to the Indo-Pacific? War on the Rocks

French protests continue into fifth weekend following health pass enforcement The Hill
New Cold War
What Will Become of ISS if Russia Abandons Plans? Interesting Engineering
The Caribbean
Biden Administration
Federal judge orders Biden administration to reinstate 'Remain in Mexico' policy USA Today (KW).
Police State Watch
The Most High-Profile Al Qaeda Plot Foiled After 9/11 Was an FBI Scam The Intercept. This is the one where the FBI actually got the "plotters" their boots and uniforms.

Hush-Hush Boom-Boom London Review of Books. Ian Fleming?!
Our Famously Free Press
The Co-Founder Of Snopes Wrote Dozens Of Plagiarized Articles For The Fact-Checking Site Buzzfeed

I'd like to see people who lie about #MedicareForAll off of Twitter….

I'd like to see people who are blatantly lying about the vaccine off of @Twitter.

— Andy Slavitt 🇺🇸💉 (@ASlavitt) July 18, 2021

… but I restrain myself, because I'm not a liberal Democrat.
RussiaGate
Evidence presented to grand jury in Durham's Russia probe Associated Press
Imperial Collapse Watch
Will the U.S. Pass a Point of No Return? James Fallows, The Atlantic. Not Fallows, a letter from a reader.

"Third Fleet HQ deploys to Hawaii for Navy's unprecedented five fleet global combat exercises" – TTG Turcopelier
Guillotine Watch
New Zealand: The ideal spot to ride out the apocalypse? Deutsche Welle
Where Police Killings Often Meet With Silence: Rural America NYT
Class Warfare
Status Monkeys Not Boring. "Status As A Service."
Escape from LA Yasha Levine
Small towns desperate for water in California New York Times
Sea Level Projection Tool NASA (Furzy Mouse). Interactive.
Antidote du jour (via):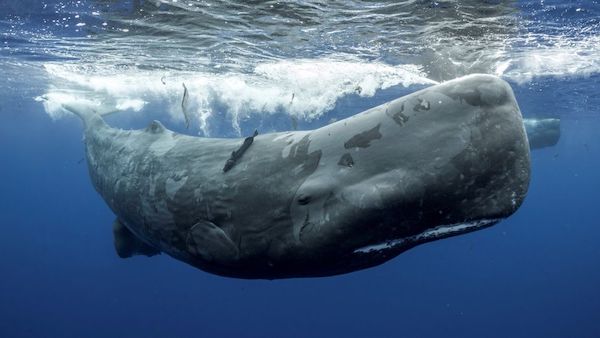 Bonus antidote:
?

(6/…) Right now, somewhere on this beautiful planet, a mother humpback whale swims gracefully with her calf.

Awareness of what's at stake is a first step to change our behavior. #oceans #ClimateCrisis #nature #WorldNatureConservationDay pic.twitter.com/nez6HIjMfi

— Alexander Verbeek ? (@Alex_Verbeek) August 3, 2021
See yesterday's Links and Antidote du Jour here.