A Drone Will Rescue Three Dogs Trapped by La Palma Volcanic Eruption Gizmodo
Trapped in amber: Fossilized dinosaur-era crab bridges evolutionary gap ars techica (Chuck L)
Goodbye, Columbus: Vikings crossed the Atlantic 1,000 years ago Reuters (Kevin W). This is news?
A new report shows how climate change is hurting your health NPR (David L). Funny, I was more mosquito-chomped this fall than in recent summers.
The Ocean Cleanup Successfully Hauls 20,000 Pounds of Plastic From the Pacific Ocean MyModernMet (David L)
See How the Dixie Fire Created Its Own Weather New York Times
America Has a Sperm Shortage. One Man Is Reaping All the Benefits Esquire (resilc)
A salmonella outbreak is linked to onions from Mexico sold in the U.S. NPR (David L)
#COVID-19
Covid: WHO warns pandemic will drag on into 2022 BBC. Pathetic. Not a hard call given the calendar and surges.
Putin orders nonwork week as COVID numbers rise in Russia Associated Press
Science/Medicine

Contrast the WHO's "Water is wet" prognostication above with GM's cheery update:

So someone finally measured the neutralization reduction and other properties of C.1.2 (the highly divergent non-Delta South African variant)

https://www.biorxiv.org/content/10.1101/2021.10.19.463727v1.abstract

Not surprisingly, it is even more resistant than Mu/B.1.621, by a factor of 1.5-1.8 or so.

The scale of the assays is different, but in this one it is 7.8x for C.1.2 vs. 4.7x of B.1.621, while in the previous study that measured B.1.621, it was 12x for B.1.621. The 12x is probably the more accurate number because the other variants they tested there were close to their typical numbers, while here they are lower (e.g. this study finds 4.4x reduction for Beta/B.1.351 rather than the usually measured 8x)

Anyway, you get the picture, this is likely blitzing past existing antibodies with ease.

The good news is that ACE2 affinity seems to have decreased and that it is not as fusogenic as Mu/B.1.621. Which would imply lower transmissivity.

But, with one major caveat — there are actually quite a few variations of C.1.2 out there and they did not test the one that has many of the Mu/B.1.621 mutations, but the less mutated version. My bet is that C.1.2 + the R436 and T478 mutations is more dangerous.

In practice, it also seems to have not gone away in South Africa but even increased a bit in September:

https://outbreak.info/situation-reports?pango=C.1.2&selected=ZAF&loc=ZAF

So we will see what happens.

But in any case, this shows how easy it was to evolve really serious escape.

And since May 2021 the variant incubator that is South Africa has been working hard with a Delta template, so who knows what will come out of there. We will find out when the next wave starts.

Meanwhile we will still be injecting 2019 virus vaccines for most, if not all of 2022…

Yes. Cov2 beats adaptive memory. I have said it many times (and am attacked for it). https://t.co/2PkdmdoPNz

— Anthony J Leonardi, PhD, MS (@fitterhappierAJ) October 15, 2021

Let's bust some myths ?

1. Herd immunity is coming soon

This is Iran. There are 3 shades of green on this map. Starting at medium green, each person living in this province has been infected on average more than once. https://t.co/5gy485mZRB pic.twitter.com/A2LUpFjQY3

— Nancy Delagrave – COVID-STOP (@RougeMatisse) October 15, 2021

A cancer survivor had the longest documented COVID-19 infection. Here's what scientists learned Science

US

A shocking number of US nurses are quitting, but a majority would stay for more money Quartz (resilc). Here because primarily a Covid effect, risk combined with lack of combat pay adjustment.

New York City Issues Covid-19 Vaccine Mandate for All Public Employees Wall Street Journal. No testing.

Right-Wing Radio Host Dennis Prager 'Kept Hugging People' to Give Himself COVID Vice

When folks think about highly vaccinated places in America

They think Vermont or CT or MA

Those places are good

But not the most vaccinated place in America

So who's #1?

Puerto Rico!

But PR has gotten way too little attention

Its worth reflecting on how they did it

Thread

— Ashish K. Jha, MD, MPH (@ashishkjha) October 17, 2021

Finance/Economy

Moderna won't share its vaccine recipe. WHO has hired an African startup to crack it NPR
China?
India
US still sees India as 'challenging' for business Asia Times (Kevin W)
ECB pushes banks to boost their post-Brexit operations Financial Times
Old Blighty
UK facing 'terrifying' food and drink price rises, industry warns MPs Independent

UK music industry faces 'slow, steady decline' because of Brexit barriers Politico

Welcome to Britain, the bank scam capital of the world Reuters (reslic)
New Cold War
Sochi probes the Utopia of a multipolar world Pepe Escobar

The FBI raids on Oleg Deripaska's houses in DC & NYC Tuesday are payback by the Blin-Noodle gang for the treatment of Victoria Nuland in Moscow last week. https://t.co/nNSLNAjmxa pic.twitter.com/OKZFhSKQUD

— Dances_with_Bears (@bears_with) October 20, 2021

Russia to suspend direct diplomatic ties with NATO from November with US-led bloc's Moscow mission ordered to close – FM Lavrov RT (Chuck L)

Footage of joint China Russia naval exercise in the Sea of Japan frm the Russian Defense Ministry.

Joint China Russia fleet have now sailed into Pacific Ocean aft passing thru Tsugaru Strait pic.twitter.com/dg47mXwScI

— Carl Zha (@CarlZha) October 18, 2021
Syraqistan
Afghan Officials Admit Driving Luxury Car in London As Country Fell to Taliban Vice (resilc). We have such good taste in allies.

Report: Israel Approves $1.5 Billion Budget for Potential Attack on Iran Antiwar

Vice President Harris Confronts a Reality Gap Counterpunch. Palestine.
Assange
House Intelligence Committee Seeks Answers from CIA on Plot Against Assange Joe Lauria (furzy)
Big Brother is Watching You Watch
Investors Use AI To Analyze CEOs' Language Patterns and Tone Reuters
Imperial Collapse Watch
Economic Update: Signs of System Decline Richard Wolff, YouTube (furzy)

Sanctions Are an Inherently Indiscriminate Weapon Antiwar (resilc)
Trump
Trump announces new social media network called 'TRUTH Social' The Hill
Biden
Senate Democrats are considering abandoning central tax elements of their social policy and climate package, as a key senator continues to oppose any increase in marginal rates for businesses, high-income individuals or capital gains, according to people familiar with the matter.
Senate Republicans again block sweeping voting rights bill Guardian
LACERA files lawsuit against Los Angeles County Pensions & Investments (Joe R). LACERA wants to be CalPERS.
Supply Chain
Backlog of cargo ships at southern California ports reaches an all-time high Guardian
The MacBook Pro is the future of Apple's ports mess Wired (Kevin W)
Mark Zuckerberg Will Be Added as a Defendant in Lawsuit Over Cambridge Analytica Scandal Gizmodo (Kevin W)
Tesla says new factories will need time to ramp up, posts record revenue Reuters
Price for drug that reverses opioid overdoses soars amid record deaths Guardian (Carla)
How to achieve full decolonization New Internationalist (Chuck L). MMT strikes again!
Class Warfare
Workers Wanted: Miners Offered $100k Per Year As Coal Prices Soar OilPrice

IATSE Struggles to Sell Proposed Deal to Membership Mike Elk
Antidote du jour (guurst):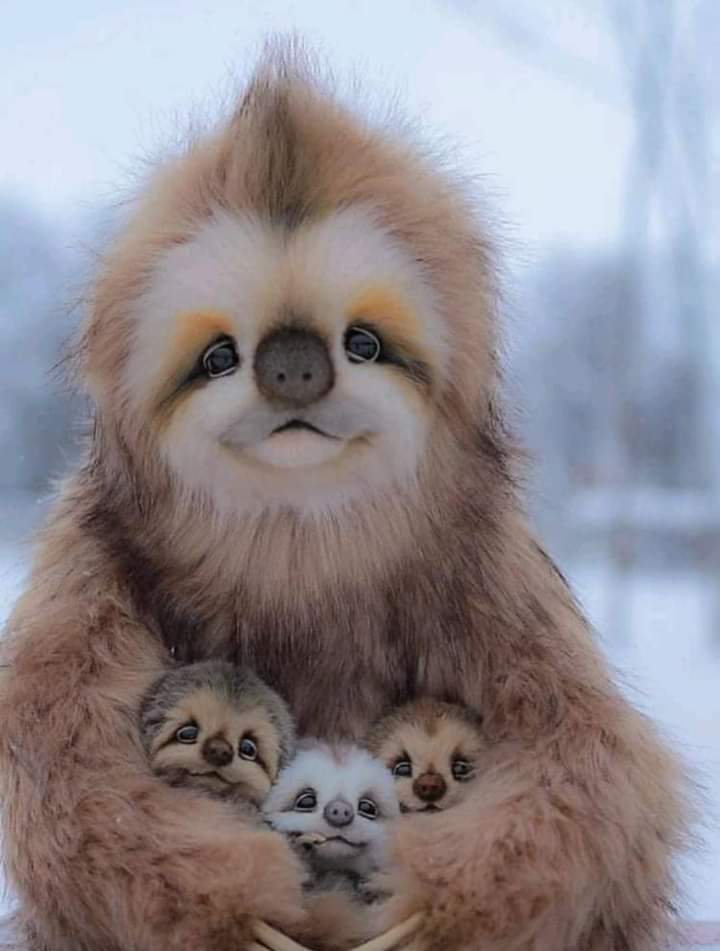 And a bonus:
You haven't eaten all day. pic.twitter.com/gaO0cIuAoa

— Happy Cat (@HappyCatCentral) October 19, 2021
See yesterday's Antidote du Jour here.