Sea Otters Are Adorable Stewards Of Underwater Sea Grass Meadows HuffPo
Flooding could leave billions of US municipal debt under water FT. From last week, still germane.
Al Gore urges overhaul of global finance to cut greenhouse gases FT
A Quartet of Warnings Highlight Climate-Related Threats Defense One
Google's Biggest Moonshot Is Its Search for a Carbon-Free Future Bloomberg
Defend the deep Aeon
#COVID19
In Major Shift, NIH Admits Funding Risky Virus Research in Wuhan Vanity Fair

NIH grantee in Wuhan faces questions, deadline for more information on research Roll Call

* * *

Severity of Disease Among Adults Hospitalized with Laboratory-Confirmed COVID-19 Before and During the Period of SARS-CoV-2 B.1.617.2 (Delta) Predominance — COVID-NET, 14 States, January–August 2021 Morbidity and Mortality Report, CDC. From the Abstract: "Analysis of COVID-NET data from 14 states found no significant increases in the proportion of hospitalized COVID-19 patients with severe outcomes during the Delta period. The proportion of hospitalized unvaccinated COVID-19 patients aged 18–49 years significantly increased during the Delta period…. Lower vaccination coverage in adults aged 18–49 years likely contributed to the increase in hospitalized patients during the Delta period. COVID-19 vaccination is critical for all eligible adults, including adults aged <50 years who have relatively low vaccination rates compared with older adults."

No Significant Difference in Viral Load Between Vaccinated and Unvaccinated, Asymptomatic and Symptomatic Groups When Infected with SARS-CoV-2 Delta Variant (preprint) medRvix. n = 869. From the Abstract: "We found no significant difference in cycle threshold values between vaccinated and unvaccinated, asymptomatic and symptomatic groups infected with SARS-CoV-2 Delta. Given the substantial proportion of asymptomatic vaccine breakthrough cases with high viral levels, interventions, including masking and testing, should be considered for all in settings with elevated COVID-19 transmission." Layered defense once more.

Mask Effectiveness for Preventing Secondary Cases of COVID-19, Johnson County, Iowa, USA Energing Infectious Diseases, CDC. From the Abstract: "we matched exposure information from COVID-19 case investigations with reported test results and calculated the secondary attack rates (SARs) after masked and unmasked exposures. Mask use by both parties reduced the SAR by half, from 25.6% to 12.5%. Longer exposure duration significantly increased SARs. Masks significantly reduced virus transmission when worn by both the case-patient and the contact, but SARs for each group were higher than anticipated. This finding suggests that quarantine after COVID-19 exposure is beneficial even if parties wore masks." So, a layered defense. And: " In addition, on the basis of evidence of airborne transmission (6), JCPH classified persons as close contacts if they had spent >2 consecutive hours in the same enclosed space as a case-patient." So, we've redefined "close contact" from droplets to aerosols. Well done. It's like turning a supertanker. When the bridge doesn't know what it's doing.

* * *

Box Fan Filter Mass Production (list) @DavidElfstrom. Here's one of many examples:

We assembled 100 Corsi-Rosenthal filter boxes.

Let's do the math: 100 x 30 students per classroom = more than 3,000 students who will have another layer of protection when they attend school. pic.twitter.com/A29Tx2FYPL

— Rosie, on Team Human vs Covid, evil infiltrator (@BkPhilanthropy) October 12, 2021

Pretty amazing, given that the CDC doesn't encourage Corsi boxes, nor does the Biden Administration, nor does our famously free press.
China?
Xi's 'resolution on history': 3 things to know Nikkei Asia
Myanmar
Human rights catastrophe feared in Myanmar as troops mass in restive regions France24

The Deadly Stalemate in Post-coup Myanmar International Crisis Group

Two Power Plants in Myanmar's Biggest City Shut Amid Coup's Financial Fallout The Irrawaddy. Chinese-owned.
Indonesian Band Voice of Baceprot to Perform at Wacken Open Air 2022 Tempo. Indonesian metal (!):
Not my genre. Apparently, I should already have heard of them, which shows you how behind the times I am!
India
'For a fuller understanding of modern India, we must also investigate the princely states' Scroll.in

In India, Facebook Grapples With an Amplified Version of Its Problems NYT
The Koreas
Commentary: Squid Game violence has crept into online content targeting young children Channel News Asia
Syraqistan
Turkey's Erdogan declares 10 western ambassadors 'persona non grata' FT
UK/EU
The search for the new era in Chile has two important avenues People's Dispatch\
Biden Administration
Biden's safe-space CNN town hall attracts small audience, as poll numbers plummet The Hill

Democrats narrow scope of IRS proposal amid GOP attacks The Hill. Shocklingly, it emerges that new IRS checks on bank accounts with over $600 "in deposits or withdrawals" are a revenue-raising measure for "Build Back Better." More: "[Republicans] expressed skepticism that the IRS would focus enforcement efforts related to the proposal on taxpayers making over $400,000, as the administration has indicated." And rightly. You can bet those taxpayers move more than $10,000 through their accounts in a year. So why not raise the limit from $10,000 to, say, $100,000 by statue, instead of relying on an IRS press release to make policy? It's a backdoor tax increase on the working class, which Biden promised not to do.

Democrats Set to Scale Back Drug-Price Ambitions in Biden's Bill Bloomberg

Obama fires up Virginia crowd for governor's race he calls a U.S. "turning point" Reuters. Commentary:

That the Democrats have Obama out for Terry MacAuliffe (!!!) in Virginia, instead of having him full court press on the Voting Rights Act and shaming Manchin in WV and Sinema in Arizona, tells you all you need to know about the Dems' AND Obama's priorities

— Dr. Thrasher (@thrasherxy) October 24, 2021
Capitol Seizure
January 6 Wasn't a Riot. It Was War. The Atlantic. Well, naturally. HBO wouldn't be making a movie about it if it weren't a war
Imperial Collapse Watch
Booster rocket failure scuttles hypersonic test Defense News

Generally, "Abandoned America" is not quite so direct:

Organ failure pic.twitter.com/nCazWWFVMI

— Abandoned America 🏚️🇺🇲 (@abandonedameric) October 24, 2021
My Father, the Hitman D Magazine
Groves of Academe
Howard Housing & Corvias, the Shady Private Company Behind It @ChuckModi
A Chicago museum 'fired' its volunteers. Why diversity consultants say it was the right move. USA Today
Class Warfare
The Great Resignation may lead companies to offer employees financial wellness benefits CNBC. I don't wish to seem churlish, but why doens't "financial wellness" imply a raise? Meanwhile, "The Great Resignation" seems to have been coined in the same scriptwriters room that emitted "Striketober." Averages conceal class:

So far, the "Great Resignation" is mostly a blue-collar phenomenon — job-to-job transitions for non-college grads are soaring. For college grads, they're just returning to pre-Covid levels. pic.twitter.com/A2zY6oO3QT

— Ben Casselman (@bencasselman) October 19, 2021

And averages conceal regional differences:

The geography of the Great Resignation: First-time data shows where Americans are quitting the most https://t.co/RoaFxLURNw pic.twitter.com/uLMY2GyQpg

— Scott Galloway (@profgalloway) October 22, 2021

* * *

'Rust' crew describes on-set gun safety issues and misfires days before fatal shooting LA Times. "Hours before actor Alec Baldwin fatally shot a cinematographer on the New Mexico set of "Rust" with a prop gun, a half-dozen camera crew workers walked off the set to protest working conditions."

IATSE Strike Tentatively Averted After Deal Is Reached — But Some Union Members Aren't Happy People. We'll see whether the rank and file does what the UAW locals did at Deere.

How IATSE got strike ready Tempest

* * *

Why Buying a Second or Even Third Home Is Becoming More Popular Than Ever Bloomberg

The problem with America's semi-rich Vox. "There's a space between that 0.1 percent and the 90 percent that's often overlooked: the 9.9 percent that resides between them. They're the group in focus in a new book by philosopher Matthew Stewart (no relation), The 9.9 percent: The New Aristocracy That Is Entrenching Inequality and Warping Our Culture…. They're also terrified. While this 9.9 percent drives inequality — they want to lock in their positions for themselves and their families — they're also driven by inequality. They recognize that American society is increasingly one of have-nots, and they're determined not to be one of them." As Steve Waldman has urged, but in a less nice, more concise, and more powerful way.

* * *

Where are the workers? Cutoff of jobless aid spurs no influx AP

The Barely-Managed Heart in Zero F*cks Given Blind Field
Why California is the capital of fake meat LA Times
Are Vegetables Winning? New York Magazine
Lego trafficking scheme of stolen sets worth thousands busted 'brick by brick,' Seattle police say NBC
Antidote du jour (via):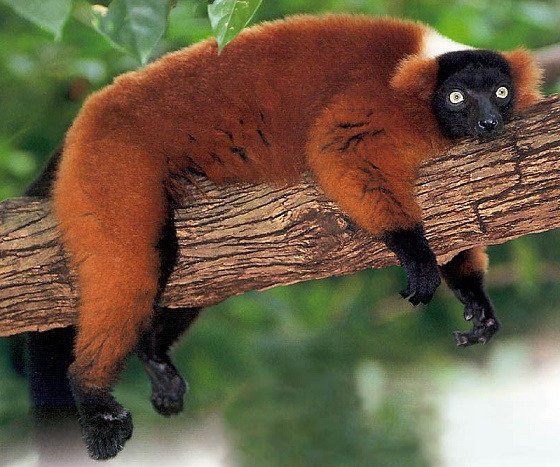 Bonus Antidote:
A group of pigeons in southern China's Guangdong province gathered and started pecking at a smartphone screen when their owner played an old video of herself feeding the birds. pic.twitter.com/tMvCqKhPgG

— South China Morning Post (@SCMPNews) October 22, 2021
Too meta!
See yesterday's Antidote du Jour here.