Mammoths and other extinct Ice Age giants clung on longer than previously thought, DNA analysis suggests CNN
How the fight against climate change can get real at COP26 South China Morning Post. Roundup on COP26 from Bloomberg:
In case you missed them, here are some COP26 developments over the last ~24 hours. You heard that right… so much has happened in just one day, and it's only going to ramp up as we get closer to Oct. 31. Countries are making pledges, staking out positions etc

— Sharon Chen (@sharonchenhm) October 23, 2021
The dangerous private capital party FT
Google sought fellow tech giants' help in stalling kids' privacy protections, states allege Politico. Commentary:
🔒"- Google is willing to do almost everything to prevent people from circumventing their ad exchanges
– This is what AMP is about
– Google habitually insider trades on their ad exchanges in every way you can think of and every way you can't. Too many ways to list here."

— fasterthanlime 🌌 (@fasterthanlime) October 23, 2021
How Many Users Does Facebook Really Have? The Ad Contrarian
I Used Facebook Without the Algorithm, and You Can Too Wired
#COVID19
How Public Health Took Part in Its Own Downfall The Atlantic. An interesting 2010 source. See also on noble lies.

SARS-CoV-2 variants of concern and variants under investigation in England (PDF) UK Health Security Agency

County-level Predictors of Coronavirus Disease 2019 (COVID-19) Cases and Deaths in the United States: What Happened, and Where Do We Go from Here? Clinical Infectious DIseases. From the Abstractx

Red America's Compassion Fatigue: A Report From Mobile, Alabama The New Republic

'Let Kyrie Play:' Anti-Vax Mandate Crowd Rushes Barricades Ahead of Nets Home Opener NBC New York. "A few dozen."

Americans abroad search for a first vaccine dose as millions at home get their third one WaPo
The Force of Scientific Authority The Philospher
China?
Evergrande says it has resumed work on 10 stalled projects Agence France Presse

Alibaba Has Lost $344 Billion in World's Biggest Wipeout Bloomberg

China warns of further spread in latest COVID-19 flare-up Channel News Asia
Myanmar
Myanmar junta rules out talks with dissidents, including Suu Kyi's ousted government France24. The generals think their dry season offensive will work.

Myanmar junta accuses U.N. envoys of bias and interference Reuters
The pandemic stimulus has backfired in emerging markets FT
The Koreas
Two Years After Japan's Trade War, South Korea's Material Industry is Thriving The Blue Roof
Africa tries to end vaccine inequity by replicating its own AP
Syraqistan
Turkey and Iran find soft power more difficult than hard power The Turbulent World of Middle East Soccer

Cyber-mercenaries helped Saudis hack an NYT reporter Cory Doctorow, Pluralistic
UK/EU
Poland's prime minister accuses EU of making demands with 'gun to our head' FT
New Cold War
Vladimir Putin Meets with Members of the Valdai Discussion Club (transcript) Valdai Discussion Club

The Myth of Russian Decline Foreign Affairs

An Oral History of 'Счастливы Вместе,' The Russian Remake of 'Marrixxed… With Children' Mel Magazine
Meet the Metals Hunter Who Wants to Make It Big in Ecuador Bloomberg
Biden Administration
Democrats 'pretty much there' on U.S. social spending bill -Pelosi Reuters. Watch this space:

"The expansion of Medicare to cover dental, hearing and vision is one of the most popular and important provisions in the entire bill. It's what the American people want and it is not coming out," @SenSanders, Chairman of the Senate Budget Committee

— Warren Gunnels (@GunnelsWarren) October 24, 2021

Journalists Misread Delayed Poll as Sticker Shock on Biden Bill FAIR

Biden unveils new billionaire's tax plan, affecting fewer than 1,000 of the wealthiest taxpayers, which will force them to pay annual levies on their stocks and bonds Daily Mail. Inheritance taxes would work a lot better.
The Bright Side of Higher Inflation Stephanie Kelton, The Lens
Democrats en Deshabille
Kyrsten Sinema's long march through the institutions Bad News
Our Famously Free Press
The Power of Dave Chappelle's Comedy Jelani Cobb, The New Yorker
Health Care
Impaired semen quality, an increase of sperm morphological defects and DNA fragmentation associated with environmental pollution in urban population of young men from Western Siberia, Russia PLOS

The Role of Probiotics in Mental Health MedScape

How I Became a Sick Person Ross Douthat, NYT. Affecting.
Capitol Seizure
EXCLUSIVE: Jan. 6 Protest Organizers Say They Participated in 'Dozens' of Planning Meetings With Members of Congress and White House Staff Rolling Stone
Police State Watch
SEPTA rape case is latest in a U.S. pandemic of police lying. There must be consequences Will Bunch, The Inquirer
Imperial Collapse Watch
Abandoned America still being more direct than usual:

An antique radio left behind in an abandoned machine shop pic.twitter.com/FdpfZF0ERk

— Abandoned America 🏚️🇺🇲 (@abandonedameric) October 25, 2021
Guillotine Watch
'Bring me a boat tomorrow': Inside the pandemic yacht boom LA Times
'Respectfully, kiss our a**': Mutual aid group tweets letter that warns against helping houseless Daily Dot (DCBlogger).
Class Warfare
Iowa labor leader says union, non-union workers pressing for better pay, benefits Radio Iowa. Deere.

Where Did 7 Million Workers Go? The Atlantic. Here's where one went:

— SixBrownChicks (@SixBrownChicks) October 24, 2021

"We've had to set expectations with you multiple times." Love it!

They Gave Black Mothers in Mississippi $1,000 a Month. It Changed Their Lives. The New Republic
A vast, thrilling world of nature unfolds outside of human time Psyche (TH).
Antidote du jour (via):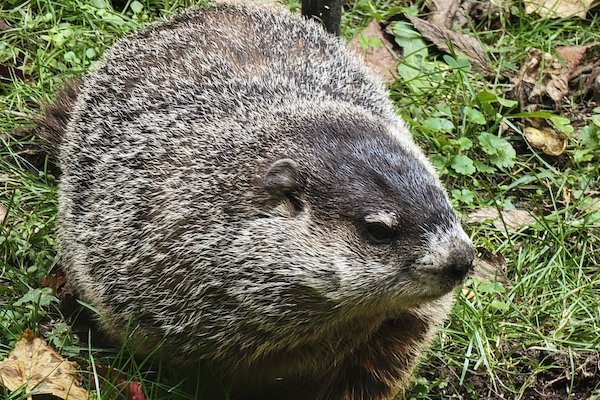 Bonus Antidote:
We've been feeding a small family of four crows (mated pair and their two year old kids) for several years. Last week two days in a row they left these gifts, pull tabs threaded onto pine twigs. This isn't only generous, it's creative, it's art.
My mind is blown. pic.twitter.com/tT5ORZ3AHL

— Stuart Dahlquist (@StuartDahlquist) March 24, 2019
See yesterday's Antidote du Jour here.