The axolotl: critically threatened in Mexico, but a popular pet in China Dialogo Chino
[FREE] An Interview with Mark Zuckerberg about the Metaverse Stratechery
'Meta'physics The Heisenberg Report
The Awesome Hypocrisy of the "Facebook Papers" Moral Panic (excerpt) Matt Taibbi, TK News. The headline is deceptive; "hypocrisy" as an analytical tool is useless, because hypocrisy is so pervasive. Here is Taibbi's (paywalled) conclusion:
The "goals" aren't hard to spot. From Democratic Party politicians like Connecticut Senator Richard Blumenthal to blue-party proxies like Omidyar to the conga line of ratings-freefalling legacy media figures in perpetual sad clown face over the stubborn popularity of conservative digital media, Facebook represents a wilderness of insufficiently regulated communication that needs humiliation and taming, good and hard. As a giant corporation led by an unpopular, on-spectrum billionaire loathed for different reasons on both the left and the right, it can be safely battered without too many tears shed.

Make no mistake, though, — maybe through Harvard professor Lawrence Lessig's creepy suggestion of a congressional "blue ribbon commission" — The firm will be painted as a conspirator in the January 6th riots, a harmer of children, a promoter of hate speech, etc. Zuckerberg made the mistake of letting politicians in amid the last media panic of 2016-2017, helping kick off the online censorship era. He should tell these wannabe Stasi agents to take a hike this time. He might be surprised to find out how well that goes over.
As I keep saying, if "disinformation" online were regulated even as lightly as it is now, we would never have known about aerosols, or masking, either, since both were opposed by CDC and WHO. The "safety" at issue here is the class power of the individuals who run those institutions. It had and has nothing to do with public safety.
Rise of informal slums and the next global pandemic (PDF) Journal of Infectious Diseases. From the Abstract: "Informal slums are growing exponentially in the developing world and these will serve as the breeding ground for a future global pandemic. Virtually every sustainable development goal is unmet in slums around the globe thus we must act now to divert a global humanitarian crisis." I imagine the tent cities of the homeless in the United States could be considered "informal slums," more than worthy of the "developing world." It's a miracle no new variants have emerged from them (assuming we would know if one had).
COP25/Climate Change
UN says the world has eight years to halve emissions China Dialogue

China and India cast pall over climate ambitions ahead of COP26 FT

Russia Has Abandoned Climate Denial and That May Prove Awkward Bloomberg
#COVID19
* * *

* * *
China?
China's growing COVID-19 outbreak tests vulnerable border towns Channel News Asia. 250 cases:

1. Not actually a Chinese saying😂
2. People who doubt China's numbers should keep in mind there are over 800k expatriates in China, their COVID rates are consistent with the larger Chinese population and would be impossible to conceal if otherwise.

— Naomi Wu 机械妖姬 (@RealSexyCyborg) October 19, 2021

I don't know of any aggregated data on Covid for expats in China. But in principle Wu's argument is a good one.

Beijing pushes back at US troops on Taiwan but no sudden move expected South China Morning Post

China third-quarter smartphone sales drop 9%, says research firm Channel News Asia

Science and Technology City : Boston Dynamics and Tesla's New Achievements and Implications for China's Robot Industry What China Reads. Interesting!
Myanmar
NUG establishes 'chain of command' in fight against regime Myanmar Now. The deck: "The move comes amid promises by the shadow government to provide more weapons to anti-junta resistance forces."

Veteran Arms Dealer Continues to Supply Myanmar Junta The Irrawaddy
For First Time in Public, a Detainee Describes Torture at C.I.A. Black Sites NYT. What a shame the United States "looked forward and not back," and so has no moral standing or soft power on this issue. More on "black sites" at NC here.
India
India Deploys U.S. Weapons to Fortify Disputed Border With China Bloomberg

High risk on the high seas, with low rewards People's Archive of Rural India
Floating farms, salt-resistant rice: Bangladeshis adapt to survive Channel News Asia
The Koreas
Kimchi is Chinese? The Sino-Korean Struggle for Ontological Security The Blue Roof. Not to be confused with "Epistemological Security."

S.Korea eases curbs in first step toward 'living with COVID-19' Reuters
Syraqistan
Riyadh Seeks Washington's Help in Military Defense Al Mayadeen
UK/EU
Is my river fit to play in? The Rivers Trust. Handy map.

UK decries France's seizure of fishing boat as post-Brexit row deepens Reuters
All of a sudden, Conservatives want to be the worker's best friend Globe and Mail
Biden Administration
Biden tries, stumbles, selling his domestic agenda into existence Politico. Premature triumphalism:

This is an enormous win for Joe Biden and caps off a truly spectacular first year that few presidents have matched. #BuildBackBetter @POTUS #Framework

— Jim Kessler (@ThirdWayKessler) October 28, 2021

Negotiating from the left, Pramila Jayapal now at the center of Joe Biden's agenda Reuters. Jayapal:

No, we won't.

Voters delivered Democrats the House, the Senate, and the White House. Now it's time for us to deliver for them. https://t.co/6jVtFlXvmn

— Rep. Pramila Jayapal (@RepJayapal) October 29, 2021

I'm amazed that the CPC held together again. That said, since Jayapal et al. have accepted $1.75T in principle, all that remains are concerns about process (and hence "deliver for voters" is a moot point). Perhaps that was the only way to hold the caucus together, since the Democrat leadership's approach on process has been, to say the least, insulting. On process, one key point was the missing text of the Build Back Better bill–

Dear Colleague on Bipartisan Infrastructure Framework and Build Back Better Act Nancy Pelosi, Speaker of the House. Magically, the text and analysis of the Build Back Better bill appear!

* * *

IRS reporting plan appears doomed after more Democrats oppose it American Banker. "Appears" is why we need the text of the bill.
'Code of Silence' Reveals How Courts Systems Protect Federal Judges Accused Of Misconduct Texas Observer
Democrats en Deshabille
Summons charges Cuomo with forcible touching Albany Times-Union. The New York Post's version. As a sidebar, one of the more subtle and vicious effects of Google's algo is to derank local sources, as opposed to global and generic fluff. Why on earth would I want to read about Cuomo at the BBC, when that newsroom doesn't know the story?
Donzinger
'Every Turn in This Case Has Been Another Brick Wall, and Behind It Is Chevron' FAIR
Assange
CIA 'plot' shows US promises on Assange can't be trusted, court told Sydney Morning Herald. I don't know why the shudder quotes round "plot." More:

US: "Even if we lose, we can start again with Mr. Assange and issue another extradition request" -James Lewis QC today at the UK High Court on behalf of the US Government

— WikiLeaks (@wikileaks) October 28, 2021
L'Affaire Joffrey Epstein
Leon Black Alleges a Conspiracy to Destroy Him on 'Every Level' Bloomberg
Imperial Collapse Watch
"The Spoils of War": How Profits Rather Than Empire Define Success for the Pentagon The Intercept

10 years after 'the pivot': Still America's Pacific century? American Enterprise Institute

Vindicating Realist Internationalism Global Politics and Strategy
Class Warfare
Revolt of the Essential Workers Tablet Magazine (JS).

'I quit' is all the rage. Blip or sea change? (interview) Lawrence Katz, Harvard Gazette

How Domestic Labor Robs Women of Their Love Boston Review
Can we defeat death? FT. For a price, no doubt, and for some definition of "death."
Antidote du jour (via):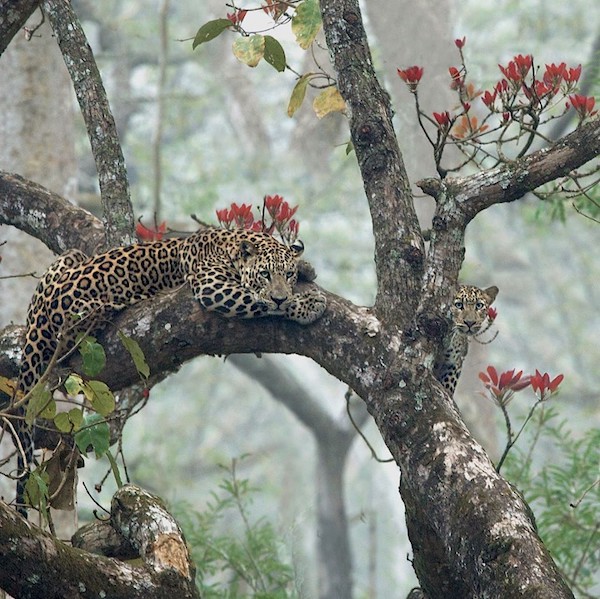 See yesterday's Antidote du Jour here.