Massive California oil spill was reported Friday. But nobody told the millions who went to the beaches. USA Today
Large firing operations underway on KNP Complex of fires Wildfire Today
Can Nuclear Fusion Put the Brakes on Climate Change? The New Yorker
Why Facebook, Instagram, and WhatsApp All Went Down Today Wired. When Wired writes the "Facebook family of apps," they are genteelly failing to mention that Facebook, a ginormous monopoly, purchased the firms that created those apps. Then Wired writes: "The … is that Facebook has withdrawn the so-called Border Gateway Protocol route that contains the IP addresses of its DNS nameservers." No. What's "fundamental" is Facebook assimilating Instagram and WhatsApp. The technical failure is a mere artifact of Facebook doing business. Obviously, if Facebook, Instagram, and WhatsApp were three separate firms, Facebook couldn't bring the other two down. AWS, on the other hand….
Facebook Is Weaker Than We Knew NYT.
Facebook is in trouble.

Not financial trouble, or legal trouble, or even senators-yelling-at-Mark-Zuckerberg trouble. What I'm talking about is a kind of slow, steady decline that anyone who has ever seen a dying company up close can recognize. It's a cloud of existential dread that hangs over an organization whose best days are behind it, influencing every managerial priority and product decision and leading to increasingly desperate attempts to find a way out. This kind of decline is not necessarily visible from the outside, but insiders see a hundred small, disquieting signs of it every day — user-hostile growth hacks, frenetic pivots, executive paranoia, the gradual attrition of talented colleagues.
#COVID19
What we know — and don't know — about Merck's new Covid-19 pill STAT

Moderna vs. Pfizer: Is There a "Best" mRNA Vaccine? The Scientist (nvl).

People Are Getting Moderna 'Boosters' Anyway MedPage Today

Researchers retract preprint study that miscalculated higher heart inflammation risk for Moderna, Pfizer COVID vaccines Fierce Pharma

Quantifying the impact of COVID-19 non-pharmaceutical interventions on influenza transmission in the United States Journal of Infectious Diseases. Results: "We estimate that incidence of influenza A/H1 and B, which circulated in early 2020, was reduced by more than 60% in the US during the first ten weeks following implementation of NPIs. The reduction of influenza transmission exhibits clear geographical variation. After the control measures are relaxed, potential accumulation of susceptibility to influenza infection may lead to a large outbreak, the scale of which may be affected by length of the intervention period and duration of immunity to influenza."

How Covid wrongfooted the health experts FT

What are they hiding? At the start of Covid many scientists believed it likely leaked from Wuhan lab – until a conference call with Patrick Vallance changed their minds. We asked for his emails about the call. This is what we got . . . Daily Mail. Commentary:

This doesn't inspire trust. https://t.co/WECJqiMDio

— Alina Chan (@Ayjchan) October 4, 2021
You don't have to buy the lab leak hypothesis to see that this is a very, very bad look; and one not unknown for public health this year.
China?
Myanmar
Why the Myanmar military is facing its most serious challenge today Barbed Wire

ASEAN ministers disappointed at Myanmar junta's peace commitment Reuters. Dudes. Come on.

The bleak outlook for Myanmar's farmers Frontier Myanmar
A useful proxy from Indonesia::
Monthly burials in Jakarta finally returned close to pre-pandemic level for the first time since the beginning of the pandemic… there are 45-50 thousand excess burials in Jakarta since Mar 2020 (i.e., >60% Jakartans might have alr been infected). How many in total in Indonesia? pic.twitter.com/Fxj7uRH9nA

— Septian Hartono ن 😷💉💉 (@septian) October 5, 2021
Why Has East Timor Built the Strongest Democracy in Southeast Asia? CFR
India
Minister's car runs over 4 protesters in Lakhimpur Kheri, farmers blame son; 4 more die in violence Indian Express

Solarpunk: A new anthology of speculative fiction counters dystopias with hopeful futures Scroll.in
Gladys Berejiklian has 'a lot more to contribute', Scott Morrison says Guardian
New Zealand admits it can no longer get rid of coronavirus AP
Syraqistan
Our Foreign Policy Elite Has Learned Nothing From Afghanistan The Nation

Murder Plot Against Israeli Billionaire Had Iran Connection Tikun Olam
Crony Capitalism and State Capture: The Kenyatta Family Story The Elephant
UK/EU
How the NHS Uses Precarity as a Weapon Against Worker Organising Tribune

Europe's drug regulator advises Covid-19 booster shots for the immunocompromised CNN
French report: 330,000 children victims of church sex abuse AP. And we wonder why people conclude that the world is run by an elite of cold-blooded humanoid reptilians.
Biden Administration
"Pandora Papers" offer expansive look at how the wealthy hide money Marketplace
South Dakota Is Turning Into a Tax Haven for the Global Elite Vanity Fair
Patriotic Billionaire Only Invests In American-Made Tax Havens The Onion
Health Care
COBRA subsidies die with a whimper Sick Note
Class Warfare
McKinsey Never Told the FDA It Was Working for Opioid Makers While Also Working for the Agency ProPublica

The Age of Exterminations (III). Why you Should be Worried. Very Worried The Seneca Effect (CEA).

* * *

IATSE Members Vote to Authorize a Strike With Over 98 Percent Support Hollywood Reporter
Nobody Really Knows How the Economy Works. A Fed Paper Is the Latest Sign. NYT. "The ways that millions of people bounce off one another — buying and selling, lending and borrowing, intersecting with governments and central banks and businesses and everything else around us — amount to a system so complex that no human fully comprehends it." Perhaps comprehension is possible, at least at a high level: 719,945 of the afterlifed would like a word.
On Nathan Schneider on the limits of cryptoeconomics Vitalik Buterin. Commentary:
Turtles of economic incentive can't go all the way down. When you try, things go awry. Which brings us to the provocative, very creative observation. 6/ pic.twitter.com/DUYREK46Jr

— Steve Randy Waldman (@interfluidity) October 5, 2021
Right now, greed is a virtue, and no longer a sin. That's creating problems.
Antidote du Jour (via):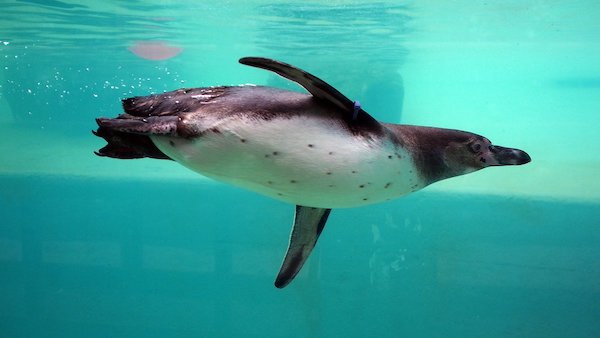 Bonus antidote:
Correlation Vs. Causation pic.twitter.com/nGuSgFaZ1T

— Oded Rechavi ? (@OdedRechavi) September 28, 2021
See yesterday's Links and Antidote du Jour here.