This is Naked Capitalism fundraising week. 748 donors have already invested in our efforts to combat corruption and predatory conduct, particularly in the financial realm. Please join us and participate via our donation page, which shows how to give via check, credit card, debit card, or PayPal. Read about why we're doing this fundraiser, what we've accomplished in the last year, and our current goal, bonuses for our guest writers.
Woolly soldier memorial unveiled as Armistice Day tribute by 'Knitting Banksy' Largs & Millport
Here's why on Remembrance Day politicians should be kept away from the commemorations Guardian
The Way Out of the Fly-Bottle: Wittgenstein's "Tractatus" at 100 Los Angeles Review of Books
The Artist Behind the Bowler Hat Literary Review
Whither the Plain Female Protagonist? On "Great Beauty" in Literature Literary Hub
Heels: A New Account of the Double Helix Los Angeles Review of Books
How 12th-century Genoese merchants invented the idea of risk Psyche
Captured on video: Bees pipe out alarms to warn of "murder hornet" attacks Ars Technica
The Journey of One Southwest Plane Explains the Misery of Travel Now Ars Technica
Thanksgiving disaster on the horizon The Hill
The Question We've Stopped Asking About Teen-Agers and Social Media The New Yorker
Inside the machine that saved Moore's Law MIT Technology Review
'So Bad, It's Hilarious': Hollywood's Biggest Duds Finally Find Fans WSJ
'Historic and Momentous Day' as Judge OKs $626 Million Flint Water Crisis Settlement Common Dreams
#COVID-19
Julian Assange
Julian Assange was refused permission to marry in jail to 'break him psychologically', says fiancée Independent

What's Next for Julian Assange? Consortium News
Sports Desk
South Asian Politics Takes the Field at the Cricket World Cup The Diplomat
NASA delays Moon landings, says Blue Origin legal tactics partly to blame Ars Technica
Our Famously Free Press
Kristof's Moralistic Journalism Was Often Full of Holes Fair
We announced today that — along with @mtaibbi, @briebriejoy, @antoniogm, @andraydomise and others — I'm starting a podcast on the new app @getcallin. I explain what makes this platform so innovative and part of the cause of free speech independent mediahttps://t.co/QnKXdEnJEm

— Glenn Greenwald (@ggreenwald) November 11, 2021
Groves of Academe
A Planned University 'Dedicated to Truth' Will Welcome 'Witches Who Refuse to Burn' Chronicle of Higher Education
Class Warfare
Corporate media has written campaign cash & corruption out of the story of the reconciliation bill.

By contrast, @DailyPoster has followed the money every day, and exposed what's actually happening in this battle.

Subscribe here to help us do more: https://t.co/DjgXs77k8W https://t.co/9iWbuWa9zf

— The Daily Poster (@dailyposter) November 9, 2021
Biden Administration
COP26/Climate Change
Old Blighty
The Corruption of the Political Class Counterpunch

Sleaze shambles holds warning for Boris Johnson's next Brexit battle FT
Waste Watch
Research Aims to 'Flip the Script' on Single-Use Plastics in Hollywood Treehugger

Tracking the future of US recycling policy in Congress Waste Dive
Supply Chain Crisis
Supply chain crisis gives once invisible shipping industry record profits and new adversaries Yahoo News

Lina Khan is proposing that the Federal Trade Commission investigate the relationship between competition and supply chain breakdowns. What a tyrant! https://t.co/CVhUmgpPg6

— Matt Stoller (@matthewstoller) November 10, 2021
Big Brother IS Watching You Watch
Cultural Revolutions Continuing Ed (flora). Edward Snowden. Hoisted from comments.
Fun fact: US special ops are in 33 of 44 countries in Europe today Responsible Statecraft
Sounds like the Pentagon is creating another stay-behind network all across Europe. Because Gladio worked so wonderfully last time around—just ask Italy, Greece, Belgium, Turkey… https://t.co/cXXNHhTi6h

— Mark Ames (@MarkAmesExiled) November 10, 2021
Myanmar
Myanmar military accused of blocking aid to displaced civilians Al Jazeera
India
India's Coming 'Rocket Force' The Diplomat

India, WHO in quid pro quo to resume vaccine exports Asia Times

Congress' attack on BJP over the failures of demonetisation doesn't present the full picture Scroll
China
Universities tell stranded international students to prepare for return to campus in China South China Morning Post
Syraqistan
India, Russia, six other countries reiterate support for 'peaceful, stable' Afghanistan Scroll

Ex CIA analyst on hidden realities of Syria war and new novel 'Damascus Station' Grayzone
Raising the bar on Nagaland's annual Hornbill Festival Nagaland Post
Antidote du Jour (via):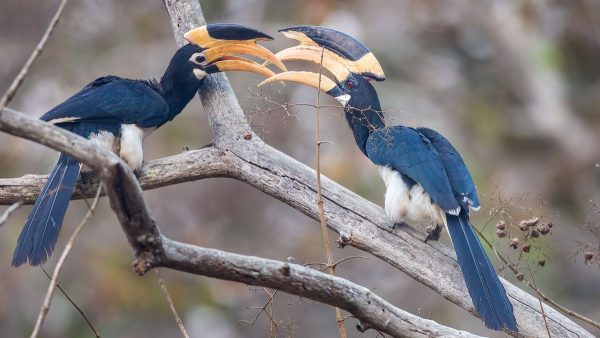 See yesterday's Links and Antidote du Jour here.