A potato named Doug may be the largest ever unearthed CBS
The One Where We All Get Rich At The End The Heisenberg Report
A loan is income plus basis Interfluidity. "[Treat] use as collateral as a realization event."
Officials estimate hundreds of giant sequoias were killed in the Windy Fire Wildfire Today
COP26/Climate
Mineral oligopoly overshadows world's drive to decarbonization Nikkei Asia
Wealthy Countries Are Spending More on Border Security Than Climate Aid Gizmodo
#COVID19
Effects of covid-19 pandemic on life expectancy and premature mortality in 2020: time series analysis in 37 countries British Medical Journal. The Abstract: "Reduction in life expectancy in men and women was observed in all the countries studied except New Zealand, Taiwan, and Norway, where there was a gain in life expectancy in 2020. No evidence was found of a change in life expectancy in Denmark, Iceland, and South Korea. The highest reduction in life expectancy was observed in Russia (men: −2.33, 95% confidence interval −2.50 to −2.17; women: −2.14, −2.25 to −2.03), the United States (men: −2.27, −2.39 to −2.15; women: −1.61, −1.70 to −1.51), Bulgaria (men: −1.96, −2.11 to −1.81; women: −1.37, −1.74 to −1.01), Lithuania (men: −1.83, −2.07 to −1.59; women: −1.21, −1.36 to −1.05), Chile (men: −1.64, −1.97 to −1.32; women: −0.88, −1.28 to −0.50), and Spain (men: −1.35, −1.53 to −1.18; women: −1.13, −1.37 to −0.90)." We're only #2. What a shame.

Case series: Reinfection of recovered SARS CoV-2 patients for the third time Clinical Case Reports (GM). From the Abstract: "This set of cases provides important evidence of re-infection and recurrence of SARS-CoV-2 even for the third time. Consequently, this possibility should be considered more in recurrent patients with Covid-19 symptoms." And: "Most recent studies show that immunity after acute respiratory syndrome infection can develop in infected people. This immunity is not permanent and creates a sense of false protection for people who have already been infected and defeated the disease." GM comments: "Note that this is all within 2020. i.e. before variants. Likely there are people in Iran with four and five infections behind them (or in the grave because of the 4th or 5th round)."

Impaired function and delayed regeneration of dendritic cells in COVID-19 PLOS. From the Author Summary: "Dendritic cells (DCs) recognize viral infections and trigger innate and adaptive antiviral immunity. COVID-19 severity is greatly influenced by the host immune response and modulation of DC generation and function after SARS-CoV-2 infection could play an important role in this disease. This study identifies a long-lasting reduction of DCs in the blood of COVID-19 patients and a functional impairment of these cells."

Lambert here: Combine the above studies with Long Covid, possible brain and reproductive system issues, plus failure to pursue a layered strategy with non-pharmaceutical interventions like ventilation, and "live with it" may not be such an attractive proposition in a year or so.
* * *
Here's Why Rapid COVID Tests Are So Expensive and Hard to Find ProPublica. "Both the Trump and Biden administrations banked on vaccines putting a swift end to the pandemic, holding off on large-scale purchases of COVID-19 tests that Americans could keep in their medicine cabinets." Continuities…
Safe traveling in public transport amid COVID-19 Science. From the Results and Discussion: "The scope of this study was limited to examining the formation of cough aerosols and their blockage by a mask." Eesh.
China?
Myanmar
Military businessman and ex-navy officer shot dead near his home in Yangon Myanmar Now. CFO of cellphone operator Mytel, "a joint venture between the military and Viettel, which is owned by Vietnam's defence ministry" (!).

Myanmar's Missing Millions The Diplomat. "As Myanmar battles to contain a third COVID-19 wave, millions of dollars in pandemic relief funding from the International Monetary Fund (IMF) have gone missing."

Myanmar jade traders squeezed between junta and rebels Free Malaysia Today
Capitalism in a nutshell, the growth of cashews in Cambodia Globe_ and Low Prices and High Costs Squeeze Mango Farmers Cambodianess. No issues with rice. Yet.
The Koreas
South Korea's new workplace safety law alarms foreign companies FT. "Under the new law, senior executives could be held criminally responsible for a range of accidents and work-related injuries and illnesses unless they can demonstrate compliance with a long list of criteria." But… Surely these senior executives have nothing to be alarmed about?
Syraqistan
The U.S. Blacklisting Could Spell the End of NSO as We Know It Haaretz
UK/EU
Europe repeats role as global COVID-19 hot spot Center for Infectious Disease Research and Policy

Tories engulfed in sleaze crisis after U-turn and Owen Paterson resignation Guardian

Grab the pup-corn! TV network for dogs with content designed to ease stress and separation anxiety is set to launch in the UK Daily Mail
Biden Administration
* * *
Supply Chain
The first kind of data necessary for a supply chain is data about labor—which is to say, about human beings. What happens to human beings in a supply chain may be disastrous, but it is also an algorithmic imperative. A calculation about human value demanded the murder of enslaved people on the Zong, just as it demands that workers at a Samsung supplier in Huizhou, Guangdong, earn an average of 238.55 USD per month (An Investigative Report on HEG Technology). These decisions, at least rhetorically, are beyond anyone's immediate control. Companies like Apple and Nike may occasionally say they want to clean up working conditions for their subcontractors, but in truth, of course, they depend intimately on the kind of logic that categorizes and assigns lower value to the labor of people in the global South; otherwise, we wouldn't have global supply chains, at least not to any great extent.

* * *
Maine will be the 1st state to add 'right to food' to state constitution Bangor Daily News
RussiaGate
Igor Danchenko Arrested as Part of Durham Investigation [Updated] Jonathan Turley. Hilariously, Danchenko worked for the Brookings Institution. Breathless coverage of subpoenas from non-law enforcing Congressional Committees, virtually no coverage of actual arrests. One can only wonder why.
Assange
"Courage beyond doubt." John Pilger, The Scrum
Donzinger
The Federal Court system is corrupt The Cavalier Daily. A student newspaper steps in to fill the mainstream void.
Class Warfare
While Other Sectors Experience Strikes, Farm Workers Are Still Fighting for Basic Human Rights The Real News
What are the limits of logic? Times Literary Supplement. Biography of Kurt Gödel.
Hunt for Alien Life Tops Next-Gen Wish List for U.S. Astronomy Scientific American
Tourists a (major) problem at Mars analog site Space.com
Antidote du jour (via):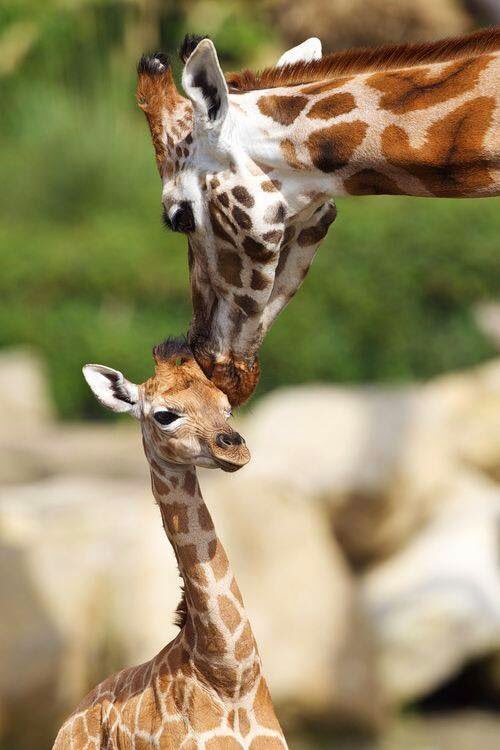 See yesterday's Links and Antidote du Jour here.