Lanesborough Turns Out to Help Drafter Horse Out of Ditch iBerkshires (resilc)
Why insects are more sensitive than they seem BBC (Dr. Kevin)
Five cliches that never actually happen at office Christmas parties Daily Mash
Picturing the invisible: The Fukushima disaster 10 years on Science Focus (David L)
More Than a Third of World's Population Have Never Used Internet, Says UN Guardian. Cell phone penetration in Africa is only 50% and that likely includes some dumbphones
DeepMind's AI helps untangle the mathematics of knots Nature (Kevin W)
An Empire of Dreams John Michael Greer (Chuck L)
#COVID-19
We Still Aren't Treating the Pandemic as a Global Problem New Republic
Science/Medicine. OMG, in a Freudian slip, I typed "Marketing" rather than "Medicine"

This interactive map shows where the Covid omicron variant has been detected CNBC

We are going to see more efforts to estimate the R0 for Omicron:

Following up here with speculative estimates of the rate of spread of Omicron and a stab at how to apportion this rapid rate of spread between intrinsic transmissibility and immune escape. 1/18

— Trevor Bedford (@trvrb) December 1, 2021

I asked GM for his reaction:

The analysis is OK, the parameters are uncertain.

My bet is on an R_0 around Delta's or a little higher and a near-full immune escape

He is more optimistic on both

The US Centres for Disease Control and Prevention (CDC) identifies four of the top five counties with the highest percentage of fully vaccinated population (99.9–84.3%) as "high" transmission counties. Many decisionmakers assume that the vaccinated can be excluded as a source of transmission. It appears to be grossly negligent to ignore the vaccinated population as a possible and relevant source of transmission when deciding about public health control measures.

Contemplating precautionary action ahead of the gathering of observed data does not come easily to those scientifically trained. Prof. Chris Whitty, the Chief Medical Officer for England, told the Science and Technology Committee in November 2020 that he preferred advice to be given on the basis of observed data. This is a perfectly sound and justifiable preference, yet clearly inappropriate in an emergency without time for ideal data gathering. The opposite approach was seen in Singapore: rather than being discouraged, face masks became mandatory in April 2020, as a common sense courtesy to others, well before the accrual of clear unequivocal scientific evidence of their value.

An immunocompromised origin is much more likely here.

I get a feeling people are trying hard to not go there because they don't want to stigmatize South Africa — this is a really big deal and will have that effect.

But all the pieces fit together perfectly:

1. We know we get weird variants from chronic infections. We have observed such infections many times. Both in the West and in South Africa

2. It comes from South Africa, the place with the largest number of immunocompromised people on the planet. Where three other very worrying variants had already come from — B.1.351, C.1.2, B.1.638 — more that anywhere else in the world.

3. It did not come from the countless other places where human-to-animal transmission has been seen.

4. There is the insertion at position 214, which is recurrent in SARS-CoV-2 and is directly linked to the polymerase borrowing a piece of sequence from an mRNA. And that sequence matches the human mRNA.

5. There is an extremely srtong signature of positive selection on the spike protein, and specifically in the RBD. This could, of course, be adaptation to a novel host, but is more parsimoniously explained by selection for immune evasion during a prolonged chronic infection

Antipodes

From Basil Pesto on Scotty from Marketing's buck passing:

I was in a meeting with the senior managers of a large organisation today, discussing Covid. A few things really struck me:

1) the government's refusal to eliminate Covid in the community has just meant a flick-pass to business to eliminate it in their businesses instead. /2

— ?? Henry Madison DPhil (@RageSheen) December 1, 2021

'A lemon': Coalition fights to keep Covidsafe app data under wraps Guardian (Basil Pesto)

Asia

Japan drops blanket ban on inbound flight bookings amid criticism Nikkei

US

Omicron Shouldn't Cancel Year-End Holiday Plans, Fauci Says Bloomberg

Finance/Economy

Goldman Sachs: Oil Market Reaction To Omicron Is Excessive OilPrice

JPMorgan Strategist Says Buy the Dip as Omicron May Accelerate Pandemic's End Bloomberg. Lead story right now. Yes, helping JPM's money manager clients whose bonuses depend on year end result. Or as a successful investor once pointed out, when you see someone touting a stock on CNBC, your reservation is not that they own it. It's that they are in the process of unloading it.
COP26/Climate Change
Renewable Energy Has 'Another Record Year of Growth' Says IEA Guardian

Vermont just a adopted a Climate Action Plan. Here's how it says we should reduce emissions. Vermont Public Radio (David L)

Major fashion brands linked to deforestation in the Amazon, report finds Grist
China?
WTA suspends tennis tournaments in China amid concern for Peng Shuai Sydney Morning Herald. Kevin W:

One female tennis player said that this will mean the loss of $300 million for the Women's Tennis Association which will have to be found elsewhere. So when do the Association of Tennis Professionals do the same for the men?

Germany's incoming foreign minister vows tough China stance Straits Times. Kevin W: "She kinda reminds me of Samantha Power."
India
The Indian Farmers' Movement Has Shattered Narendra Modi's Strongman Image Jacobin (Chuck L)

India, Pakistan and the Taliban working together Asia Times (Kevin W)
EU Official: Semiconductor Independence Is Impossible tom's Hardware
New Cold War
Russian attack on Ukraine imminent? Gilbert Doctorow (guurst)
Syraqistan
Both UN Official and US Amb. to UN Warn Israel Squatter Violence toward Palestinians is Escalating Juan Cole

Tel Aviv ranked world's priciest city for first time France24 (resilc). Aiee, and it's sure no Sydney or Paris or Hong Kong.

Senate Skeptics are Right: End Missile Sales to Saudi Arabia American Conservative (resilc)
Big Brother is Watching You Watch
Qualcomm's New Always-On Smartphone Camera Is a Privacy Nightmare The Verge
Biden
As Build Back Better Is Gutted, Defense Act Is Deemed a "Must-Pass" Bill Truthout

Symone Sanders to leave the VP's office Politico. Rats leaving a sinking ship. The obviously-leaked complaints to the press that Biden wasn't treating Harris as well as her team and presumably Harris thought was just about assured not to work out well.
OMG so the right wingers who were talking about pedophilia weren't totally crazy, even if it was (merely) cover-ups for pedophiles as opposed to "rings". But now we won't hear the end of it.
"One employee had sexual contact with a 2-year-old and a 6-year-old."

CIA Files Say Staffers Committed Sex Crimes Involving Children. They Weren't Prosecuted. https://t.co/ndPQIhyN97

— Krystal Ball (@krystalball) December 2, 2021
Democrats en déshabillé
Can Michelle Obama lead the Democrats to victory in 2024? RT (Kevin W)
Secretary of State Races: More Important Than Ever in 2022, and More Complicated, Too – Sabato's Crystal Ball (UserFriendly). Secretaries of state in most states supervise and certify elections.
Abortion
Black Injustice Tipping Point
White NYC woman who plowed BMW through 50 Manhattan BLM protesters REFUSES plea deal with sentence of six days community service and instead demands trial: Says activists began attacking luxury sedan as she drove down street Daily Mail. I can't believe she got this deal. It will be tried in New York. Typical juror is middle/lower middle class city employee or hourly worker. There is a reasonable level of sympathy for BLM in the city and a lot of antipathy for those who drive their cars own cars around (if you are well off, the norm is to have a car just to get out for weekends and keep it parked in a lot or your building's garage otherwise), and even more so luxury car drivers who think rules don't apply to them. DAs also don't like perps who blow off plea deals. I hope the prosecutor fries her but so far looks to have punted.
Gunz
Michigan school shooting: Suspect, 15, charged as an adult BBC

Chilling Videos, Journal Found as Parents Face Scrutiny in Michigan School Shooting'ABSOLUTELY PREMEDITATED' Daily Beast (furzy)

Alec Baldwin says he didn't pull the trigger in Rust shooting Guardian. Kevin W: "'Officer. Officer. It just went off in my hand.'"
Supply Chain
To Fix the Supply Chain Mess, Take on Wall Street Washington Monthly
Blast from the past: PG&E continues to privatize San Francisco's electricity Yasha Levine
Did RBS/NatWest have a death wish? Look where it is positioned on this @FT Venn diagram, "Nucleus of the banking crisis: Banks and brokers that failed and why". pic.twitter.com/t9dAQ1HqKv

— Ian Fraser (@Ian_Fraser) December 2, 2021
Pfizer Is Lobbying to Thwart Whistleblowers Exposing Fraud Intercept
Tesla Fan Driving Minivan Busted For DUI After Roll-Over Accident Smoking Gun (resilc)
The Bezzle
Investors Snap Up Metaverse Real Estate in a Virtual Land Boom New York Times
Guillotine Watch
Racy Affair Saga Between Jeff Bezos and Enquirer Reaches Final Chapter Wall Street Journal. Remember the dick pix?
Class Warfare
>MLB, MLBPA fail to reach new labor agreement; league in 1st lockout since 1990 ESPN

In the Era of "The Great Resignation," Baseball Players Want to Choose Where They Work Mike Elk

Delivery, Ride-Hailing Firms Fight EU Plan for Gig Workers Bloomberg
Have you noticed it's gotten tougher to understand movie dialogue over the past few years? Do you have to turn on subtitles when you're watching something at home to catch every line? You're not alone. Here's what's going on, and a few potential fixes: https://t.co/GOQ5zMWvZ2

— Ben Pearson (@benpears) November 30, 2021
The latest from one of my pet distractions: Dimash Kudaibergen "Ikanaide" | 20th TOKYO JAZZ FESTIVAL YouTube. Note
Dimash is singing in Japanese and native speakers say he nailed the pronunciation.
Antidote du jour (Greg S):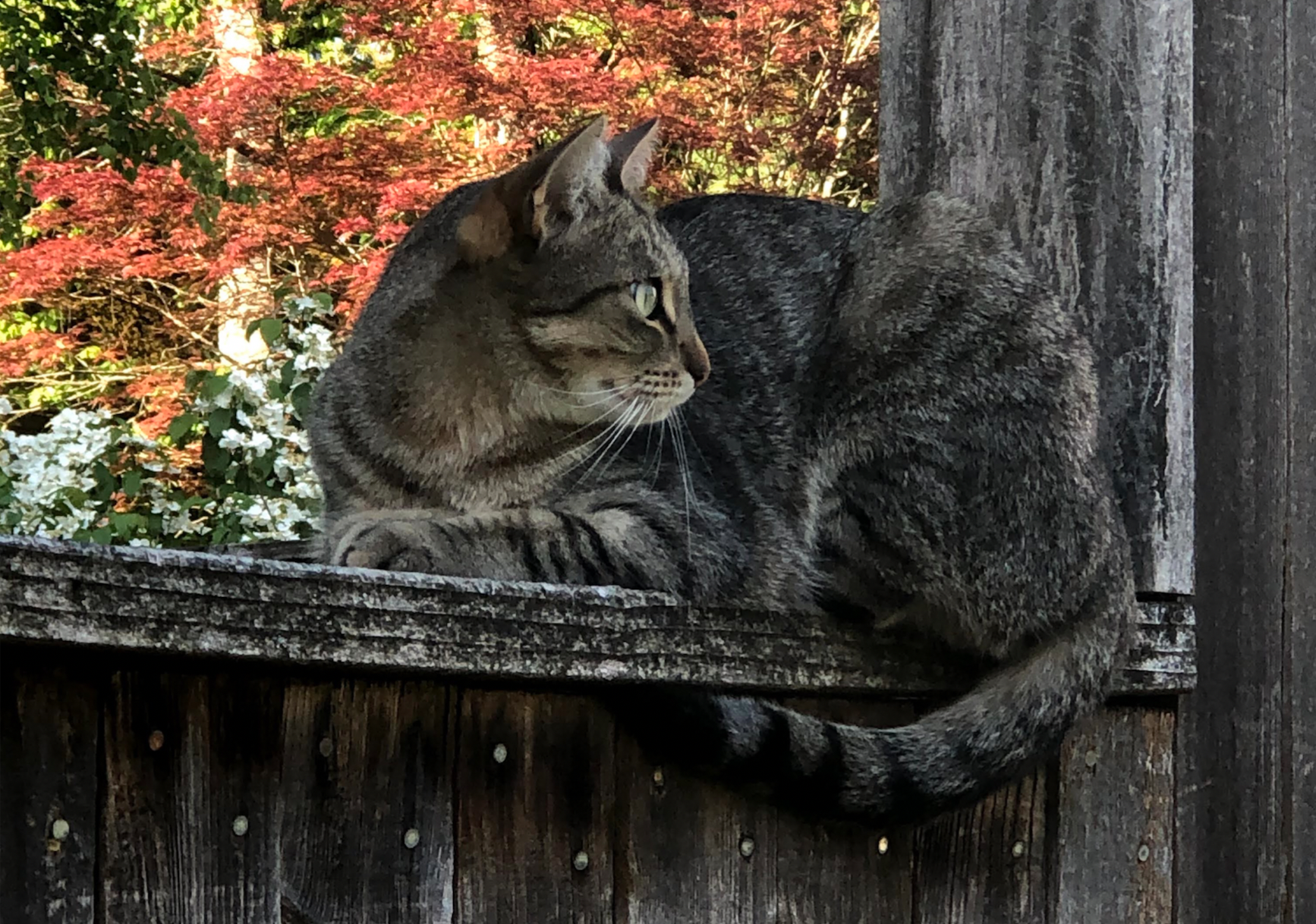 And a bonus (Ian P):
"Your phone is one of us now" pic.twitter.com/EbOZwoeY3r

— Buitengebieden (@buitengebieden_) November 29, 2021
Another bonus:
Who wants to see the most gorgeous girl in the world? ❤️❤️❤️ pic.twitter.com/4gBjeWMk1w

— Andrea Riquier (@ARiquier) November 30, 2021
See yesterday's Links and Antidote du Jour here.