Jerri-Lynn here. Yves asked me to place this message at the top of today's Links:
Yesterday when I wrote that my mother had gone to the hospital, in an early version I had added, "And I don't think she's coming home."

That proved to be correct. She died on Christmas Day at 1:20 PM.

Even though she had early dementia, it showed up only in often poor short term memory. She still had a sophisticated vocabulary, made cynical observations, and could argue energetically when it suited her….up until she wrenched her knee two weeks ago. She was bedridden after that. Even though she could have rehabbed, she's always resisted exercising and doing physical therapy. She seemed to have given up after having set boundary conditions that meant she'd be in a hospital bed, whether at home or in a facility, for the rest of her life.

I didn't see her on her last day. I was set to come in the afternoon. The hospital has strict Covid rules, with only one visitor at a time and two total in a day, so the daytime aide, a former New York City taxi driver who liked to handle everything and had a sometimes-sparring relationship with my mother, was taking the morning and the early afternoon. My mother had a chest X-ray in the morning, and all of the handling of her had debilitated her.

She said several times to the aide that she was dying today, and the aide and later a nurse told her to stop talking like that. My mother had taken recently to saying she would be dying soon, so the aide didn't take it as seriously as she might have.

She rested for a bit, and then told the aide she wanted her to leave, she couldn't go to sleep knowing she was there.  The plan was for the aide to return later.

She apparently went quickly. Her heartbeat went down and they couldn't revive her. The hospital professes not to know why she died but their best guess is a heart attack given the sudden failure and that she seemed more energetic than she'd been they day before….before the AM chest X-ray.

I wasn't able to give her her Christmas card and gift.  Of all things, that's nagging at me.
***
Is Santa Claus Real? Wikipedia Editors Battle It Out Defector
Finnish Man Passes on Paying $22,600 to Replace His Tesla's Battery, Blows Up Car Instead Gizmodo
The Single-Staircase Radicals Have a Good Point Slate
Rethinking Kandinsky Hyperallergic
Who might replace Daniel Craig as the next James Bond? BBC
RAT PACK CRIME CINEMA Crime  Reads
In 'Old Poets,' Donald Hall dished on Robert Frost, T.S. Eliot and more WaPo
Ill Liberal Arts The Baffler
No Looking Away London Review of Books
How are Rome's monuments still standing? BBC
Coastal GasLink drops charges against journalists arrested on Wet'suwet'en territory The Narwhal
Obituary: South Africa's Archbishop Desmond Tutu Deutsche Welle
Trees, seeds and urban bees: Age of Extinction's year in pictures Guardian
#COVID-19
EXPLAINER: How will Biden's COVID-19 test giveaway work? The Hill

Opinion: President Biden is failing on covid-19 WaPo

***

Anger over mask mandates, other covid rules, spurs states to curb power of public health officials WaPo

21 Masks That Capture the Politics of 2021 Politico

New Local Laws Aim to Stop Rising Evictions WSJ

***

To Fight COVID-19, Asia Increasingly Turns to Traditional Medicine The Diplomat

A new drug to treat covid could create a breeding ground for mutant viruses WaPo

***

Canada's public health agency admits it tracked 33 million mobile devices during lockdown National Post

Chinese Terracotta Warriors city Xian in lockdown as Covid-19 outbreak grows South China Morning Post

Omicron: Maharashtra announces fresh Covid curbs, restricts overnight gatherings Scroll

India Turns to Vaccinations and Boosters to Avoid Another Surge NYT

***

Daily Covid-19 infections in France cross 100,000 barrier France 24

Covid-19: New rules in force for three UK nations BBC

***

Low Vaccine Booster Rates in California's Nursing Homes Alarm Experts Capital & Main

California Hospitals Are Not Ready for an Omicron Winter Capital & Main

City Employees Call for Remote-Work Option as Omicron Spreads The City

NY Dept of Health warns of rise in child COVID hospitalizations NY Post

Angry crowds, arguments across NYC as demand for COVID tests rises Fox 5

Governments Wrestling With Omicron Weigh Mitigation Versus Containment WSJ

U.S. airlines scrap nearly 1,000 Christmas Day flights due to Omicron Reuters

***

A computational biologist weighs in on Omicron, the future of vaccines, and the CDC's variant forecast Stat
ECONOMICS: THEORIES VS. STORIES Public Books
30 Years Ago, the Soviet Union Collapsed, But Socialism Was Worth Saving Counterpunch
Gorbachev's resignation 30 years ago marked the end of USSR Politico
Class Warfare
 The VP rode this same San Fran tough-on-crime liberalism all the way to an arrhythmic heartbeat from the White House https://t.co/OdG9em4XnZ

— Mark Ames (@MarkAmesExiled) December 24, 2021
Thanks to everyone who helped me take a break from holiday fundraising & recover from COVID https://t.co/FWpSttMNkX

— Mike Elk (@MikeElk) December 26, 2021
Biden Administration
Washington's real credibility problem Responsible Statecraft
COP26/Climate Change
Year In Review: Diluting Environmental Norms May Derail India's Ambitious Climate Goals India Spend

The rare spots of good news on climate change MIT Technology Review

Climate Change: How Fast Fashion Hurts The Environment India Spend
Brexit
Health Care
Implants 'must carry stronger warnings about cancer risk' Guardian
India
A Story of a Wildlife Corridor in the Sahyadri, and Its Peoples and Animals The Wire

Delhi air quality worsens to 'severe' category day after showing slight improvement Scroll

India's hypersonics hint at nuclear strike policy shift Asia Times
Syraqistan
Israel's Iran question: To strike or not to strike? – opinion Jerusalem Post

A Look Back at Israel's Longest-Serving Prime Minister Der Spiegel

Media Forget Afghan Plight as US Sanctions Drive Mass Famine Risk Fair
China?
To lawyers, conviction of Harvard chemist with China ties shouldn't chill science. Researchers aren't so sure Stat
Myanmar
Worldly, Charming, and Quietly Equipping a Brutal Military NYT
Antidote du Jour (via):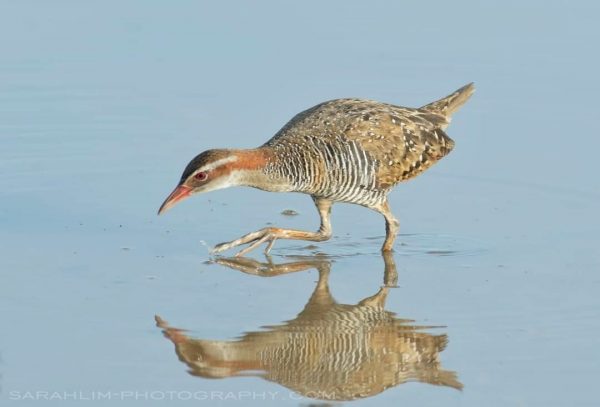 See yesterday's Links and Antidote du Jour here.
And a bonus video:
— Sam (@SamMarinoESC) December 25, 2021