A Baby Elephant Tries to Make Friends With a Dog Laughing Squid
The Other Side of a Mania Compound Advisors
ETFs shine as high taxes loom on US mutual fund capital gains FT
US Shale Patch's Lackluster Recovery is a Problem for the Post-COVID Oil Market Commodity Context
Climate
John Kerry says private sector can win climate change battle CNBC

Collapse of the Liangzhu and other Neolithic cultures in the lower Yangtze region in response to climate change Science. "The Liangzhu culture in the Yangtze River Delta (YRD) was among the world's most advanced Neolithic cultures. Archeological evidence suggests that the Liangzhu ancient city was abandoned, and the culture collapsed at ~4300 years ago. Here, we present speleothem records from southeastern China in conjunction with other paleoclimatic and archeological data to show that the Liangzhu culture collapsed within a short and anomalously wet period between 4345 ± 32 and 4324 ± 30 years ago, supporting the hypothesis that the city was abandoned after large-scale flooding and inundation." Speleothems. We're on loam.
#COVID19
Rethinking Multilateralism for a Pandemic Era Ngozi Okonjo-Iweala, Tharman Shanmugaratnam, and Lawrence H. Summers International Monetary Fund.

To plug these key gaps in global public goods, we must invest collectively on a scale much larger than we have been willing to in the past. Using the best cost estimates by the WHO, McKinsey & Co., and other sources, the G20 HLIP estimated that the world needs, at an absolute minimum, additional international investments of $15 billion a year in these global public goods to avoid future pandemics."

But this is Larry talking. So, make that $30 billion minimum?

How HIV and COVID-19 Variants Are Connected Foreign Policy

If humanity wanted to give a coronavirus a golden opportunity to circulate, adapt, and evolve inside the bodies of human beings, eventually taking on a form that threatens all—rich and poor alike—it couldn't do better than to ignore the estimated 38.7 million people living with HIV, especially the roughly 10 million who remain untreated, most of them residing in sub-Saharan Africa.

* * *

Increased risk of SARS-CoV-2 reinfection associated with emergence of the Omicron variant in South Africa (preprint) medRxiv. From the Conclusion: "Population-level evidence suggests that the Omicron variant is associated with substantial ability to evade immunity from prior infection. In contrast, there is no population-wide epidemiological evidence of immune escape associated with the Beta or Delta variants. This finding has important implications for public health planning, particularly in countries like South Africa with high rates of immunity from prior infection. Urgent questions remain regarding whether Omicron is also able to evade vaccine-induced immunity and the potential implications of reduced immunity to infection on protection against severe disease and death."

Implications of the further emergence and spread of the SARS-CoV-2 B.1.1.529 variant of concern (Omicron) for the EU/EEA – first update (PDF) European Centre for Disease Prevention and Control. From the Executive Summary: "The presence of multiple mutations in the spike protein of the Omicron VOC indicates a high likelihood of reduction of neutralising activity by antibodies induced by infection or vaccination. Preliminary data suggest that the Omicron VOC may be associated with increased risk of reinfection in South Africa. However, the full extent to which the Omicron VOC evades or erodes existing vaccine- or infection-derived immunity remains uncertain in the absence of in vitro neutralisation data, vaccine effectiveness data, and further data on reinfection in populations exposed to different SARS-CoV-2 variants during previous pandemic waves."

Some experts suggest Omicron variant may have evolved in an animal host STAT

* * *

COVID-19 Vaccination Coverage Among Persons Experiencing Homelessness — Six U.S. Jurisdictions, December 2020–August 2021 Morbidity and Mortality Weekly Report, CDC. Only a matter of time before we evolve our own variants.

Myocarditis and pericarditis after COVID-19 vaccination: guidance for healthcare professionals UK Health Security Agency. "[T]he long-term consequences of this condition secondary to vaccination are yet unknown."

UK's 'mix and match' booster jab strategy backed by new study FT

Lyophilized, thermostable Spike or RBD immunogenic liposomes induce protective immunity against SARS-CoV-2 in mice Science. "Freeze-dried" vaccines (Furzy Mouse).

* * *

Analysis of overdispersion in airborne transmission of Covid-19 (preprint) medRxiv. From September, still germane. From the Conclusions: "Overdispersion leading to superspreading events is a major driving force of the Covid-19 pandemic. Understanding the factors that lead to overdispersion in individual infectivity are also considered long standing scientific problems. Coupling an aerosol mixing model with real-world inputs: exhaled aerosol size distribution for speech and breath, measured viral load distribution, occupancy information from SafeGraph for full-service restaurants in major US cities, realistic ventilation rate distributions, we explore the overdispersion in the number of secondary infections per infector. The simulated results demonstrate that aerosol transmission route is consistent with the overdispersed individual infectivity with viral load variability being a dominant factor that controls secondary attack rates alongside ventilation rate, exposure time, and speaking time." Overdispersion (concealed by averages) is a statistical effect created by the epidemiological reality of superspreaders.

Heterologous infection and vaccination shapes immunity against SARS-CoV-2 variants Science. From the Conclusions: "[T]he inference from this cohort is that populations infected during waves of different variants carry distinct immune memory, with implications for differential protection against future VOCs." Hysteresis?
South Africa plans massive vaccination push ahead of December holidays – including cash prizes Business Tech
China?
Laos opens Chinese-built railway line Bangkok Post (Furzy Mouse).
Myanmar
#Myanmar civilian @NUGMyanmar government has declared all oil & gas deals with #military administration null & void. Many citizens, rights groups have been lobbying foreign investors to suspend payments & contracts during this coup https://t.co/v26X3xyQ82 #WhatsHappeningInMyanmar https://t.co/rVHEaDuKpG

— May Wong (@MayWongCNA) December 1, 2021
UK/EU
Hastings RNLI lifeboat crew 'blocked from going out to sea' by people angry at them rescuing refugees Hastings & St Leonard Observer

HSBC chief warns post-Brexit fragmentation could raise costs FT
New Cold War
Putin offers to start negotiations on a non-expansion of Nato to the east security deal Intellinews

Russia issues threat to GPS satellites GPS World

Russia has 'no right' to establish a sphere of influence, NATO chief says Euractiv. Because Eastern Europe is an American lake?
RussiaGate
Obituary for Russiagate Patrick Lawrence, Consortium News
Biden Administration
* * *
Supply Chain
Top 10 container shipping lines on track for $115-120 billion 2021 profit: Alphaliner Hellenic Shipping News
L'Affaire Joffrey Epstein
The Rules at Epstein's Mansion: 'Be Blind' and 'Say Nothing' Bloomberg
Assange
Three Stories That Further Illustrate Why US Government Can't Be Trusted In Assange Case The Dissenter

US seeks to block Spanish investigation into CIA operation against Assange as British ruling on extradition appeal is "imminent" WSWS
Our Famously Free Press
It's only a matter of time with Twitter:

Twitter has partnered with ASPI, an organisation sponsored by various weapons manufacturers and governments. https://t.co/le9Z9UKdBq pic.twitter.com/5ryeRzkIpe

— Temür (@realsteelmuslim) December 3, 2021

(ASPI sponsor list). The timing does make me wonder if @jack was defenestrated.

Those Cute Cats Online? They Help Spread Misinformation. NYT. Cats? Wait 'til the Times finds out about children.
Groves of Academe
Another 'Sokal' Hoax? The Latest Imitation Calls an Academic Journal's Integrity Into Question Chronicle of Higher Education (TF).
Playing the Bullshit Game: How Empty and Misleading Communication Takes Over Organizations Organization Theory. From 2020, still germane. From the Abstract: "Why is bullshit so common in some organizations? Existing explanations focus on the characteristics of bullshitters, the nature of the audience, and social structural factors which encourage bullshitting. In this paper, I offer an alternative explanation: bullshitting is a social practice that organizational members engage with to become part of a speech community, to get things done in that community, and to reinforce their identity. When the practice of bullshitting works, it can gradually expand from a small group to take over an entire organization and industry. When bullshitting backfires, previously sacred concepts can become seen as empty and misleading talk."
Give Me Slack Cory Doctorow, Medium. "My parental worries, ca. 2021." This is very good.
Antidote du jour (via):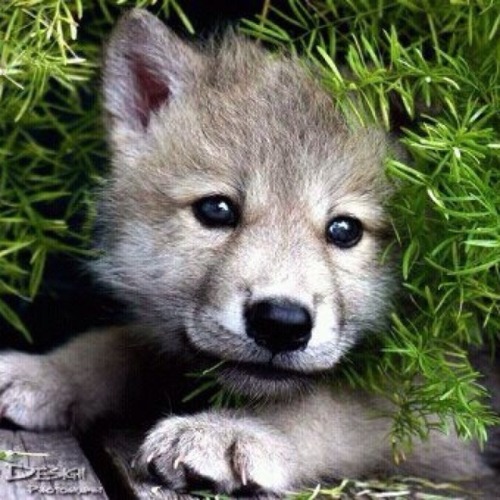 Bonus antidote:
WHOLE OTTER FUN: This playful otter was spotted frolicking in freshly fallen snow in Grand Marais, Minnesota. https://t.co/RBjaz1kt3g pic.twitter.com/mNbdpBhV2x

— ABC News (@ABC) December 2, 2021
See yesterday's Links and Antidote du Jour here.