Dr Fish Feelings (podcast) Conversations, Australian Broadcasting Company
James Webb Space Telescope arrives at new home in space Space.com
A Bug in Early Creative Commons Licenses Has Enabled a New Breed of Superpredator Cory Doctorow
The Simpsons, Which Predicted Everything, Had One Episode About Actually Predicting Cracked
#COVID19
What Japan Got Right About Covid-19 Hitoshi Oshitani, NYT (MR). "Japan's unique way of contact tracing also gave us more clues into how the virus spread. While other countries focused on prospective contact tracing, in which contact tracers identify and notify infected people's contacts after they are infected, we used retrospective contact tracing. This is an approach where tracers identify an infected person and look back to figure out when and where that person was infected and who else might have been infected simultaneously with them. This approach turned out to be critical as we learned that the coronavirus was being spread predominantly by small numbers of infected individuals who then go on to seed super-spreading events." This is how a serious country goes about fighiting a pandemic. In the United States, by contrast, official discourse doesn't even include a theory of transmission, let alone the concept of superspreaders.

Op-ed: Two years into Covid and we're still not getting the message: It's airborne! Crain's New York Business (MR).

Corsi-Rosenthal (CR) box success stories for home quarantine:

We, all, are the #corsirosenthalbox community come to life.

We all share the common interest of having clean lungs – and not catching CoVid.

This is a 🧵of homes in which one person unfortunately brought CoVid back.

But homes where no one else caught it. pic.twitter.com/w7OlAkg6sH

— Lazarus Long (@LazarusLong13) January 24, 2022

(Not sure when the nomenclature change from "Corsi Box" to "Corsi-Rosenthal Box" took place, but since everybody's using it….)

Evidence for a semisolid phase state of aerosols and droplets relevant to the airborne and surface survival of pathogens PNAS (MR). From the Abstract: "Here, we present evidence for a humidity-dependent, semisolid state of aerosols and droplets relevant to pathogen survival. These observations indicate that a semisolid state may protect pathogens from inactivation by hindering disinfection reactions at intermediate-to-low humidity levels. The formation of the semisolid state was dependent on the composition of the aerosols, which suggests that the humidity for optimum pathogen destruction will depend on the composition of respiratory particles released from an infected host." From a long thread of commentary:

So proteins and other sticky stuff in respiratory emissions are likely forming a protective shell around viruses. What can you do? Its unhealthy to keep your home or business at 70% RH. So I would suggest optimum is 55% RH, with ventilation, filtration, and masking key. 12/n

— Ryan Davis (@MicroLevitator) January 23, 2022

* * *

COVID-19: endemic doesn't mean harmless Nature

'I'm done with COVID' is easier said than done Globe and Mail. "'I'm done with COVID' is the equivalent of offering 'thoughts and prayers' after a mass shooting." Two bromides I hate in one single sentence, good job.

The Fallacy of "Mild" Omicron David Glassman. A round-up.

* * *

Ivermectin: a multifaceted drug of Nobel prize-honoured distinction with indicated efficacy against a new global scourge, COVID-19 New Microbes and New Infections (Elsevier; peer-reviewed). From September 2021, still germane. Another metastudy. From the Abstract: "Since March 2020, when IVM was first used against a new global scourge, COVID-19, more than 20 randomized clinical trials (RCTs) have tracked such inpatient and outpatient treatments. Six of seven meta-analyses of IVM treatment RCTs reporting in 2021 found notable reductions in COVID-19 fatalities, with a mean 31% relative risk of mortality vs. controls. During mass IVM treatments in Peru, excess deaths fell by a mean of 74% over 30 days in its ten states with the most extensive treatments. Reductions in deaths correlated with the extent of IVM distributions in all 25 states with p < 0.002. Sharp reductions in morbidity using IVM were also observed in two animal models, of SARS-CoV-2 and a related betacoronavirus. The indicated biological mechanism of IVM, competitive binding with SARS-CoV-2 spike protein, is likely non-epitope specific, possibly yielding full efficacy against emerging viral mutant strains." These are strong claims. What is, however, undeniable is the at best benign neglect of treatment options under both Biden and the former guy; for whatever reason. "trust the science" has never translated into "trust all science."

* * *

UF Health study suggests association between COVID-19 and erectile dysfunction (press release) University of Florida. n = 146. Makes sense, given Covid's vascular aspect.

CDC shifts COVID-19 messaging focus from 'fully vaccinated' to 'up to date' Beckers Hospital Review. This, too, could have been done a year ago, since the idea that the vaccines would be sterilizing was always wishful thinking. "There's never time to do it right, but there's always time to do it over."

FDA Curbs Use of COVID-19 Antibody Drugs Sidelined by Omicron NECN

How another civilized country handles Covid home care kits:

Covid 19 home isolation government medical package unboxing. Also apparently I'll get 300 baht of grab food vouchers per day, but no sign of those yet. pic.twitter.com/4yRykgy23G

— คlex Stคຖsfield 🇬🇧 in 🇹🇭 (@SirMuttley) January 21, 2022

Conservative on medication, but note the thermometer and, more importantly, the oximeter.
China?
China tests 2M in Beijing, lifts COVID lockdown in Xi'an AP

'China will be China': Why journalists are taking burner phones to the Beijing Olympics WaPo. Why would they not be using burner phones at all times?

The hunt for Beijing's wild cats Straits Times
Myanmar
China Tells Myanmar's Civilian Govt to Spare Projects From Attack The Irrawaddy

2 big energy firms exit Myanmar over human rights abuses by the military government AP

Myanmar's military junta seeks ban on VPNs and digital currency The Register
Relations of extraction, relations of redistribution: Empire, nation, and the construction of the British welfare state British Journal of Sociology. Well worth a read.
India
What the spider tales of Indians in the Caribbean reveal about our fragility and powers of endurance Scroll.in
23 Australians on ship delivering aid to Tonga have virus AP. Scotty, Gladys, good job. More on Tonga:
It is amazing that after 7 days the #Tonga #eruption shock wave continues to circle the planet (10 times!) and can still be detected in the infrared by geostationary satellites such as #GOES16 and #GOES17. @matplotlib @xarray_dev @Satellite_GOES pic.twitter.com/1dSYZMdlGT

— diego aliaga (@diegoaliaga2) January 24, 2022
COVID will dominate, but New Zealand will also have to face the 'triple planetary crisis' this year The Conversation
The Koreas
Yikes:

Also relevant is this graph, which has to be one of the most shocking things I've seen. (From here: https://t.co/tlQtbad5x3)

The graph shows the marriage rate of men in 30s, broken down by income decile. Among top 10% income, 86.3% is married. Bottom 10%, only 20.3% is married. pic.twitter.com/RBnu2O56Mp

— T.K. of AAK! (@AskAKorean) January 24, 2022
UK/EU
Having his cake and eating it! 'Upset' Cabinet minister refuses to 'defend' Boris's June 2020 birthday 'party' in No10 and admits being 'asked questions I can't answer' – with warnings PM could face POLICE probe Daily Mail

IAB Europe can't audit what 1000+ companies that use its TCF system do with our personal data Irish Council for Civil Liberties. IAB Europe = Interactive Advertising Bureau Europe.
Syraqistan
Differences Splinter U.S. Team Negotiating With Iran on Nuclear Deal WSJ. "Some members of the U.S. team have left or stepped back after urging a tougher approach in talks on Iran's nuclear program." That's a damn shame. But maybe they can pivot to fomenting war in Ukraine.
New Cold War
i'm just waiting for putin to retire to the raytheon board.

— Steve Randy Waldman (@interfluidity) January 25, 2022
Biden Administration
Biden rushes to pressure Russia as Ukraine fears intensify The Hill. "Now kids, don't get excited!" "Who's excited?" –Firesign Theatre

Biden Vows That If Russia Invades Ukraine, U.S. Will Invade One Country Of Equivalent Value The Onion

Court will hear challenges to affirmative action at Harvard and University of North Carolina SCOTUSblog
The Blob
Havana (Syndrome) Affair Discontents. Deathless quote from an anonymous Hill staffer: "Why would we question the sanity of people who are highly trained to handle some of the government's most sensitive information and negotiations?" Why, indeed!

Spooks and the haunting of Russian Area Studies Post-Socialism

Why Washington Can't Learn Andrew Bacevich and Tom Engelhardt, Antiwar.com. Because learning is a career-ending move.
Assange
Your Man in the Public Gallery: Assange Hearing Day Oh God It Never Ends Craig Murray
Class Warfare
How much of our labor force has been lost to COVID-19? Marketplace. Incapacitating the labor force raised the price of labor power. Who knew?

Union-Busting Tracker Labor Lab (DCblogger). Handy interactive map:

Sadly, Payday Report's strike tracker is not embeddable. It should be; I bet there are plenty of sites that would like to pair these two maps. (With both there are difficulties about what counts as a strike or as union busting; these are intrinsic to conflicts within the field, and not careless methodology.)

BNSF files federal lawsuit to block unions from striking NBC
"Multitasking Isn't Progress—It's What Wild Animals Do for Survival" The Honest Broker
Dreams and kindness are all we have Interfluidity
Antidote du Jour (via):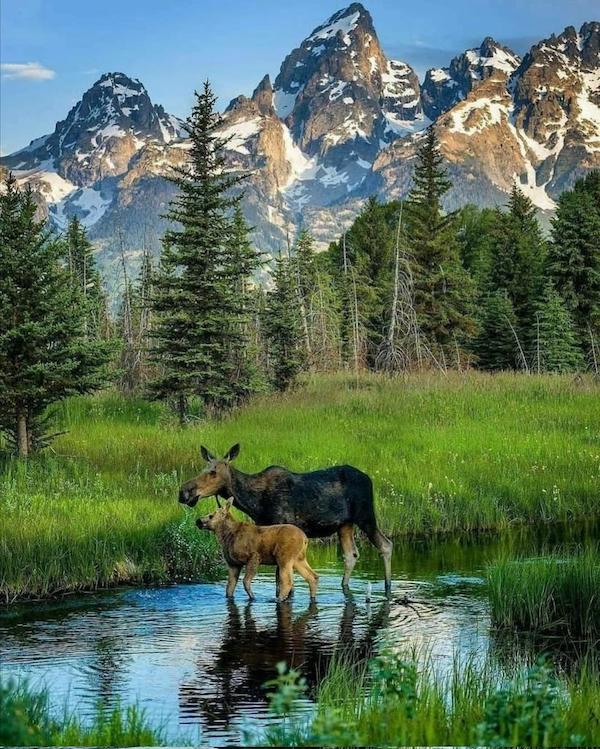 See yesterday's Links and Antidote du Jour here.