How the Great Zen Master and Peace Activist Thich Nhat Hanh Found Himself and Lost His Self in a Library Epiphany Marginalia
Fed could use half-point rate rises if needed, says official FT. It's hard to see how tinkering with interest rates could affect this:
When suddenly you can't buy as many services as you're used to — what do you do?

HT: @delong pic.twitter.com/RF26Fga7Lm

— Nicholas Gruen (@NGruen1) January 30, 2022
Climate
Expected global suitability of coffee, cashew and avocado due to climate change PLOS One. Rice? Wheat?

Amazon forests capture high levels of atmospheric mercury pollution from artisanal gold mining Nature
#COVID19
Covid Is Over Eschaton

So done with blizzards (1):

Besides, how do we know if plows work without an RCT? The technology makes sense and all, but drivers might not put the plow down all the way. Let's plow half the roads and leave the others unplowed, and analyze data on accident risks – until then, we should not plow anything.

— Jon Levy (@jonlevyBU) January 29, 2022

So done with blizzards (2):

5/This morning, my neighbors said I needed to put salt on our shared sidewalk to keep THEM safe!

But putting salt down is inconvenient. Why should I be inconvenienced to help others in my community?

Can't people who are vulnerable to slips and falls just stay inside?

— Nirav D. Shah (@nirav_mainecdc) January 29, 2022

* * *

Does the 'Let it Rip' approach have a eugenics problem? Eureka Street. Throwing a flag on the Betteridge's Law violation.

* * *

Boosters and Mixed Schedules: Covid Vaccines at the 2-Year Mark (Part 1) Hilda Bastian, PLOS One

Long COVID symptoms and duration in SARS-CoV-2 positive children — a nationwide cohort study European Journal of Pediatrics. From the Abtract: "Long COVID in children is rare and mainly of short duration." Commentary:

The part 2 🧵 will discuss a major conceptual flaw of such enquiries but first let's deal with this paper.

I'd normally deal with the methodological issues first and then matters of presentation of the results and conclusions but there are some egregious issues here.
(2/23)

— Hisham Ziauddeen (@HZiauddeen) January 29, 2022

Promising COVID-19 antiviral pill, Paxlovid, in scarce supply, as doctors, patients compete for access ABC

* * *

The Coronavirus Will Surprise Us Again The Atlantic

One more damn book to read:

2017. pic.twitter.com/uR0EuFcOV2

— 💉💉💉 Dr Henry Madison (@RageSheen) January 30, 2022

(Review). Good call…
China?
The Omicron Olympics: Behind the Scenes of a Covid 'S–tshow' China Doesn't Want You to See Rolling Stone. Representative paragraph:

As touchdown began in earnest this week, athletes were getting tested en masse at Beijing International. (It's the PCR throat swab this time.) To avoid needless interaction, they're carrying their own suitcases. (Yes, even Shaun White.) They've been shown to their seats on socially-distanced buses run by the Chinese organizing committee. (Bus and taxi drivers are trapped inside the bubble, too.) And then they're off through the "processing center" to wait up to six hours for test results inside the closed loop — a pandemic purgatory of isolation, action sports, and a nebulous nether region reserved for quarantine.

Summarizing, China tests international travellers, who may have to wait six hours for test results. Oh, the humanity! Oh, the entitlement!

Oaktree takes control of sprawling Evergrande building project near Shanghai FT

Caterpillar Says China Demand to Drop on a Construction Slowdown Bloomberg

Don't underestimate the "elegance" of ordinary people-China Industry Review-China Industry Network What China Reads

How Long Can Biden Muddle Through on China? War on the Rocks
Myanmar
Japan's immigration experiment under cover of Covid FT. The deck: "The country has introduced restrictions on foreigners that risk blunting its soft power." From the body: "Japan's self-isolation and other sit only at the fiercer end of a spectrum of national strategies. Its comparatively in a country with almost 30 per cent of the population over 65, are a solid rhetorical shield." Low Covid mortality rates are "a solid rhetorical shield"? They really do want to kill us all, don't they?
New Cold War
Tensions growing between Washington and Kyiv as Ukraine-Russia crisis drags on CNN. The lead: "As the US has been warning the world of a potentially 'imminent' Russian invasion of Ukraine, one foreign leader in particular has not been convinced: Ukrainian President Volodymyr Zelensky." From All The President's Men: "The truth is, these are not very bright guys, and things got out of hand." And I'm not talking about President Zelensky. However, as the run-up to World War I shows, warmongering mediocrities in positions of influence can do a lot of damage.

US targets Russian disinformation in bid to defend Ukraine The Hill (CI). This is all too, too meta. Note the quote from the Brookings Institution, employer of Igor Danchenko, source — one would have thought embarassingly — of the Steele Dossuier and arrestd by the Durham investigation.

Tangled Tale of NATO Expansion at the Heart of Ukraine Crisis Consortium News

Top Weapons Companies Boast Ukraine-Russia Tensions Are a Boon for Business In These Times
Police State Watch
Fallen NYPD cop Jason Rivera given hero's farewell at St. Patrick's Cathedral NY Post. Seems familar somehow;

When you're definitely not a police state pic.twitter.com/XNgysgiTNi

— Chef Gaykwon (Punished Puffin) ☭ 🚩🏳️‍🌈 (@SGaykwon) January 29, 2022

Meanwhile, the Times media team butchers MoDo's hagiography:

Sorry, it's the illiterate Opinion Twitter intern's fault, not Dowd's. She did not write that the ceremony was a catastrophe. She said 9/11 was, and that the ceremony was "a heartbreaking funeral." pic.twitter.com/XHWoYC3ICS

— Typos of the New York Times (@nyttypos) January 30, 2022

"Start spreading the news…."

What the Killing of Two N.Y.P.D. Officers Means for New York The New Yorker. Maybe this?

The country with the third highest military budget in the world is the United States police department. pic.twitter.com/t1O3jWQiYY

— Ryan Knight ☭ (@ProudSocialist) April 17, 2021

3 investigations will probe fatal shooting of pedestrian by 9 police officers in Nashville CNN

Small town police in Alabama are patrolling Facebook and threatening to arrest people who post negative comments about them Daily Mail
Biden Administration
60 Million U.S. Households Have Ordered Free Covid Tests, White House Says NECN

The IRS Wants Your Face The American Conservative. Madness.
Most Virginia school districts disobeying Youngkin on order making masks optional: report The Hill
Trucker convoy has evolved into something far more dangerous Globe and Mail
Supply Chain
Los Angeles imports slump further as congestion throttles volume American Shipper

Schedule Reliability Dropped to Record Low at the End of 2021 Maritime Executive
The Bezzle
Intelligence Community
The CIA lost track of who runs the UK, so I picked up the slack Open Sanctions
Imperial Collapse Watch
10 injured in bridge collapse in Pittsburgh's Frick Park Trib Live. Unsurprisingly:

ticket #307260 closed: issue resolved – bridge destroyed pic.twitter.com/7SwrpQK4RF

— Well There's Your Problem Podcast (@wtyppod) January 28, 2022

America Has an Unhealthy Obsession With Credibility Foreign Policy
Guillotine Watch
A 19-year-old built a flight-tracking Twitter bot. Elon Musk tried to pay him to stop. Protocol. Musk offered $5,000. Really?
I Figured Out Wordle's Secret The Atlantic
Hello Kitty prepares to charm metaverse FT
A Strange Medieval Manuscript Taught Me How Couples Flirted and Courted a Thousand Years Ago The Honest Broker
Antidote du jour (via):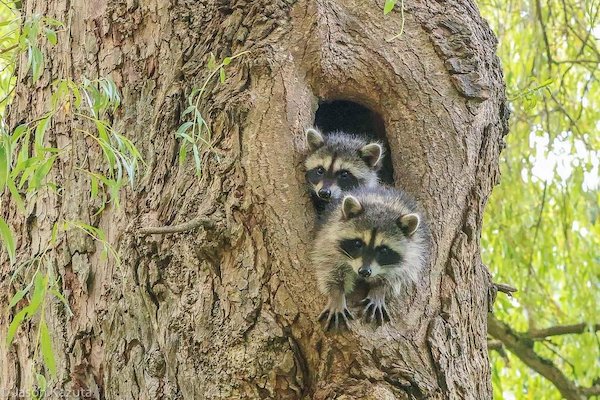 See yesterday's Links and Antidote du Jour here.