Dogs can differentiate between familiar and unfamiliar human languages Live Science
The solar system belongs to us all, not just Jeff Bezos Space.com
Crypto cannot easily be painted green FT
Climate
Review: 'The Nutmeg's Curse' challenges dominant view of development The Third Pole. Well worth a read.

Brussels Airlines makes 3,000 unnecessary flights to maintain airport slots The Bulletin

The first arriving firefighters had trouble finding the Marshall Fire Wildfire Today. About "Red Flag Warnings."
#COVID19
Biden, in Shift, Prepares Americans to See Covid-19 as Part of Life WSJ. Giving up after having hardly tried.

Shots fired:

A National Strategy for COVID-19 Medical Countermeasures Vaccines and Therapeutics Luciana L. Borio, Rick A. Bright, Ezekiel J. Emanuel JAMA. "The US needs a strategy for a "new normal" of living that includes COVID-19. This 'new normal' will occur when total respiratory viral infections, hospitalizations, and deaths inclusive of those from COVID-19 are no higher than what typically occurred in the most severe influenza years before the current pandemic. Integral to achieving and sustaining this 'new normal' are both faster development and more efficient deployment of vaccines and therapeutics." Wistful thinking?

A National Strategy for the "New Normal" of Life With COVID Ezekiel J. Emanuel, Michael Osterholm, Celine R. Gounder JAMA. "It is imperative for public health, economic, and social functioning that US leaders establish and communicate specific goals for COVID-19 management, benchmarks for the imposition or relaxation of public health restrictions, investments and reforms needed to prepare for future SARS-CoV-2 variants and other novel viruses, and clear strategies to accomplish all of this." I don't want to be cranky, but weren't the "adults" elected a year ago to do all this? As a bare minimum?

A National Strategy for COVID-19: Testing, Surveillance, and Mitigation Strategies David Michaels, Ezekiel J. Emanuel, Rick A. Bright, JAMA. "Like influenza, SARS-CoV-2 is spread by aerosols." Just checking.

Lambert here: Wait. You're telling me that Vax Vax Vax isn't a "National Strategy"? (I'm not a fan of Rahm's brother Zeke, author of "Why I Hope to Die at 75" — speak for yourself! — but if a blow with a 2×4 is what it takes to get the Biden Administration's attention, good.)

* * *

Lifesaving Covid Treatments Face Rationing as Virus Surges Again NYT

For CDC's Walensky, a Steep Learning Curve on Messaging New York Times

'It is embarrassing': CDC struggles to track Covid cases as Omicron looms Politico. From December, still germane.

* * *

Universities Need to Catch Up to the Post-vaccine Reality Emily Oster, The Atlantic. Critique:

I know other people have talked about today's @TheAtlantic piece on the pandemic and colleges, and can add far more to the conversation than I can. However, as a university student, I wanted to share my thoughts on this article. Long thread below 1/

— Joey Schafer (@Joey__Schafer) January 6, 2022

The whole thread is worth a read. And speaking of reality:

1/ Reducing respiratory aerosol particle concentrations in dorm rooms.

I have heard from parents who have children returning to dorms at universities across North America. The #corsirosenthalbox can help with these situations a lot! Really a lot, folks. read on.

— Dr. Richard Corsi (@CorsIAQ) January 5, 2022

Since Corsi boxes are cheap and effective, college administrators nationwide have naturally jumped on the bandwagon. Ha ha! Kidding!

Emily Oster is making strong claims about Omicron and schools based on weak data Claudia Sahm, Stay-At-Home Macro

Public K–12 education employment has collapsed Economic Policy Institute

Ohio responds to substitute teaching shortage, degree no longer required WLWT

* * *

What Happened to the Novavax Vaccine? MedPage Today

Vaccine lotteries did not help increase rates of shots: Study ABC

Guest op-ed: The US needs to vaccinate its overseas citizens Daily Herald (Furzy Mouse).

* * *

Persistent COVID-related loss of taste may be overestimated Center for Infectious Disease Control and Policy

COVID-19 isn't "just a cold," isn't "a respiratory virus," and "mild" doesn't mean what you think it does. Ian Ricksecker. Useful aggregation.

* * *

How retail works in a civilized country:

Business owners in Japan are advertising the fact that they monitor CO2 levels in-store (keeping levels below 1000ppm) to encourage customers to visit their stores. They've even found a way to upload real-time store CO2 levels on Google Maps! https://t.co/LCueTSLmnT pic.twitter.com/IxFQkfAvOV

— Dr Satoshi Akima (@ToshiAkima) December 14, 2021

How government provisions for Covid in a civilized country:

This is what the Malaysian government has provided to its lowest monthly income households since early December.

Two packets of Rapid antigen tests, pulse oximeter, mask and thermometer.

No fuss. No drama.

Just leaving this here. pic.twitter.com/WYZdtp8tZe

— Lord Blood (@drng) January 6, 2022

Shouldn't be means-tested, though.
China?
China's economy: the fallout from the Evergrande crisis FT

China's Local Government Debt: The Grand Bargain The China Journal. "While much scholarly attention has been paid to the consequences of the 1994 reform that left localities with a tremendous fiscal gap, our findings show that Beijing in fact gave localities the green light to create new backdoor financing institutions that counteracted the impact of fiscal recentralization. In essence, these institutions were the quid pro quo offered to localities to sustain their incentive for local state-led growth after 1994. The bargain worked, and growth continued. The drawback, however, was that China's economic growth has been accompanied by the accumulation of local government debt with little transparency and central control."

China Is Running Out of Water and That's Scary for Asia Bloomberg
Myanmar
Myanmar massacre fuels calls for vote on UN arms embargo FT. More from the FT:

The @FT asked me a question about Myanmar for our annual crystal ball predictions story, and this is what I said. https://t.co/Qvbb6JYw0n #WhatsHappeninglnMyanmar pic.twitter.com/HlKSviq4cw

— John Reed จอห์น รีด (@JohnReedwrites) January 5, 2022

Where I have been for some time, though my picture of the endgame is more… Giulino di Mezzegra.

Cambodia prime minister visits Myanmar for talks with junta, sparking protests Reuters
Indonesia revokes more than 2,000 mining and plantation permits Channel News Asia
India
Tek Fog: An App With BJP Footprints for Cyber Troops to Automate Hate, Manipulate Trends The Wire
The Koreas
South Korea grounds F-35s after malfunction forces emergency landing Channel News Asia. And speaking of grounds–

'Won't take it any more': South Korea's Starbucks baristas rebel Al Jazeera
Syraqistan
He led IDF intel gathering on Iran, was ignored and fears Israel is now paying price The Times of Israel
UK/EU
The UK's kleptocracy problem Chatham House (dk).

City of London says COVID is masking Brexit hit to finance Hellenic Shipping News

Eggs-tremely early! Chocolate eggs are filling supermarket shelves already – nearly four MONTHS before Easter Daily Mail
New Cold War
President of Kazakhstan declares constitutional order 'mainly restored' in the country after days of violent protests ABC

Russia Sent Electronic Warfare Systems And Armored Vehicles To Kazakhstan For Peacekeeping Mission The Drive

* * *

Six Things the Media Won't Tell You About Ukraine Antiwar.com
The Caribbean
Biden Must Change, Not Deepen, Trump's Failed Venezuela Strategy Just Security

Cuba's vaccine success story sails past mark set by rich world's Covid efforts Guardian
Supply Chain
Imports Surge Continues at U.S. Ports Ahead of Lunar New Year Maritime Executive

6,000 miles through 7 countries. Why companies are turning to long-haul trains CNN
"1/6"
'A dagger at the throat of American democracy': Why Joe Biden's intense Jan. 6 speech was stunning TV USA Today

Pelosi introduces Hamilton cast for song to mark one year from attack on US Capitol Independent

Dick Cheney, once a villain to Democrats, hailed in surprise Capitol visit to mark Jan. 6 USA Today. Ah, ol' "Fourth Branch," torture advocate, who shot an old man in the face and got away clean, visits from the "dark side." For those of you who didn't live through it, the Bush administration was quite entertaining!
L'Affaire Jeffrey Epstein
Maxwell seeks new trial after juror says he was sex abuse victim and urged jury to convict Miami Herald
Whistleblowers
Theranos whistleblower welcomes the guilty verdict against Elizabeth Holmes NPR

Mexico president says he sought Assange pardon from Trump, renews asylum offer NBC
Antidote du jour (via):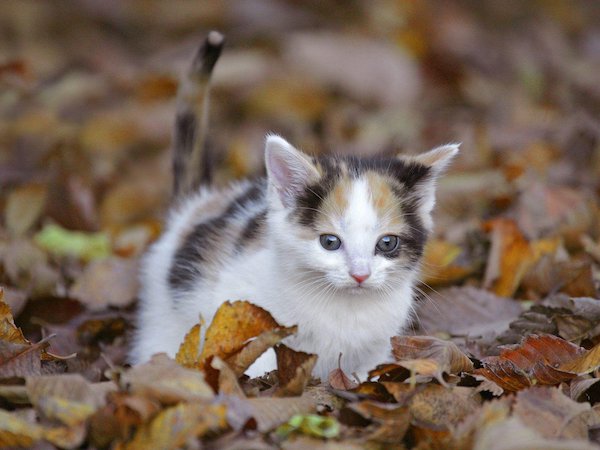 See yesterday's Links and Antidote du Jour here.