Rack of squirrel, anyone? The chefs putting invasive species on the menu Guardian
Chris Hedges: Heeding James Joyce's 'Ulysses' Consortium News
Britain's miraculous, life-saving garden shed BBC
Mauritius formally challenges Britain's ownership of Chagos Islands Guardian
Is there new evidence of Jewish Temple treasures in the Vatican? Jerusalem Post
Memory issues for older people could be the result of 'clutter' NBC
No Bugs, Few People and the Cold: The Pros and Cons of Winter Camping NYT. My husband's a fan and in fact spent Saturday night camping at High Point State Park, in northern NJ. During my high school years, classmates and I did field studies for a biology class in the surrounding Stokes State Forest.
Are "The Classics" Bad for You? Los Angeles Review of Books
#COVID-19
Where to Find Those Free N95 Face Masks Wired

Newsom wants to end school masks, but teachers say not yet Politico

Covid's Great Uncoupling: Gap Widens Between Cases and Deaths Bloomberg. Nary a peep about long-COVID.

***

Omicron's Threat to Global Economy Increasingly Runs Through China WSJ

***

Police filter Brussels traffic to dilute trucker protests AP

Ambassador Bridge reopens after police clear Windsor blockade Toronto Globe and Mail

During any protest, from either the left or right, authorities always at some point claim "outside agitators" are responsible. It's propaganda 101. https://t.co/EMFBWDQn6D https://t.co/bqJkImqtUL

— Matt Taibbi (@mtaibbi) February 13, 2022
Climate Change
More than 100 nations take action to save oceans from human harm Guardian
Biden Administration
Democrats en déshabillé
Pelosi won't say if she'll run for speaker again if Democrats win: 'That's not a question' The Hill
Sports Desk
New Cold War
It's now Monday in Ukraine. Deadline for Atlantic Council's war prediction officially passed.
Now behold Washington's famous culture of accountability at work, where the more spectacularly you fail, the higher you climb.https://t.co/z92GE9GM8d

— Mark Ames (@MarkAmesExiled) February 13, 2022
Imperial Collapse Watch
THE WEAK LINK IN THE AIR FORCE IS ME War on the Rocks
Trump Transition
Clinton campaign paid to 'infiltrate' Trump Tower, White House servers to link Trump to Russia: Durham FOX. Yes, I know, Fox. But it's the most thorough account.

Now even Democrats call for Hillary Clinton to be investigated after Special Counsel Durham revealed her camp hacked Trump's White House servers to link him to Russia Daily Mail
Old Blighty
Labour wants Corbyn out of Commons to fury of union paymasters The Sunday Times

Starmer's Hymn of Praise to NATO Is Bad History and Worse Politics Jacobin
Health Care
Mental health push in Congress sparks lobbying frenzy Politico
Class Warfare
The SEC has shone a welcome light on financial darkness FT. Rana Foroohar.

IBM Emails Show Millennial Workers Favored Over 'Dinobabies' Bloomberg via MSN (ANTIDLC). Hoisted from comments.

This Prison in California Forced Incarcerated People to Drink Arsenic for Years Truthout
Supply Chain
Syraqistan
Pro-Dbeibah forces rally in Libya as political crisis deepens Al Jazeera
India
What Is Gandhian Architecture and How Must It Be Preserved? The Wire

'No Country Has Provided Equitable, Inclusive Healthcare Without Investing In Public Health' India Spend
Debt-ridden Pakistan begs China for a bailout Asia Times
China?
When Nixon met Mao: 50 years later, reverberations are still felt South China Morning Post

China's Push to Advance Rural Revitalization The Diplomat

China paints picture of African partnership with gleaming public works South China Morning Post
Antidote du Jour (via):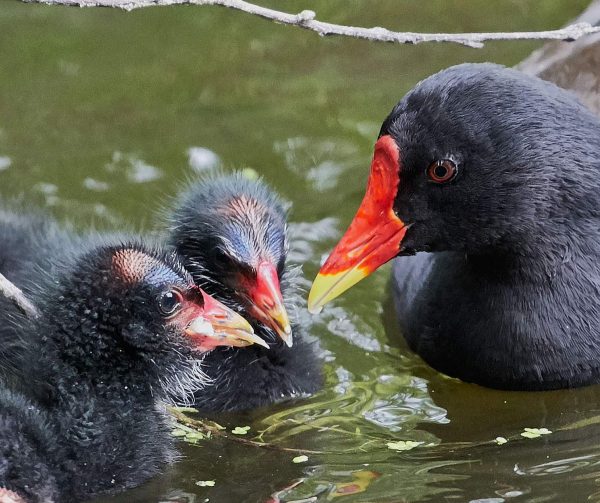 See yesterday's Links and Antidote du Jour here: