Reader Amfortas comments:
wife is dying.
first clinical trial: cancer spreads/
i get to watch
I am sure readers will join Yves and me in wishing the absolute best for them both, and their family and community, today, and in the days to come. –lambert
* * *
EchidnaCSI: Engaging the public in research and conservation of the short-beaked echidna PNAS. Citizen science!
Contortion Nation Doomberg, Anthony Bourdain and migrant workers, plus pipelines. Something for everybody!
Climate
Corporate Climate Responsibility Monitor 2022 New Climate. "Targets for 2030 fall well short of the ambition required to align with the internationally agreed goals of the Paris Agreement and avoid the most damaging effects of climate change. Among the companies we assessed, 15 of the 25 prominently report interim climate targets. However, our analysis finds that the average emission reduction commitment of full value chain emissions between 2019 and 2030 is just 23%."

Climate barbarism: Adapting to a wrong world Constellation
#COVID19
70 percent of Americans say it's time to accept COVID and 'get on with our lives' The Week. Missed this last week.

Charted: America's divide on 'moving on' from Covid-19 Advisory Board. This survey:

NATIONAL POLL: 70% agree: "It's time we accept that #Covid is here to stay and we just need to get on with our lives."

AGREE by PARTY
89% REP
71% IND
47% DEMhttps://t.co/yPTZsCe3N2

— MonmouthPoll (@MonmouthPoll) January 31, 2022

"Get on with our lives" is carefully undefined. What non-pharmaceutical interventions are contemplated? Well–

Poll: 27% of Americans Believe Worst of Pandemic Yet to Come MedScape. The West has a history of relaxing restrictions too soon when Covid is on the downslope; "live your life" looks to me like exactly the same process, except with more anger behind it, and meme-age better than in past valleys between peaks. So far as I can tell, there's no science behind the concept that Omicron will be the last wave; only handwaving and vague profit-driven hopes. I dread the possibility of tragedy to come. After all, the flip side of "live your life" is "we're f*cked (good and hard (and proud of it))."

Long Covid now major cause of long-term job absence, say quarter of UK employers FT (KLG25). Live your life. Such as it is.

* * *

Omicron Variant: What You Need to Know CDC

Omicron BA.2 variant to become dominant worldwide – WHO regional director Jerusalem Post

* * *

"I compiled a list—as exhaustive as possible—of all peer-reviewed & published research articles that evaluate the effectiveness of nonpharmaceutical interventions, specifically lockdowns on COVID-19" Marc Bevand, Threadreader (MR). Important!

Landmark study says children DO find it more difficult than adults to recognize people wearing masks – and it could affect their ability to make friends: Demands mount to set our kids free as COVID levels plummet Daily Mail. Right, right, that's why we keep reading those stories about small Asian children wandering about, lost, unable to recognize family or friends. Holy moley, "Landmark," my Sweet Aunt Fanny.

Blue states move to drop mask mandates Axios

Stark County schools invest in air cleaning technology to prevent the spread of COVID-19 The Repository (MR). Canton, OH. "A majority of the school districts have turned to a new technology, called bipolar ionization.,,, Money sent to school districts to help them with COVID-19 mitigation strategies, known as Elementary and Secondary School Emergency Relief funds, has covered the cost of nearly all of the projects." The EPA:

[Bipolar ionization] is an emerging technology, and little research is available that evaluates it outside of lab conditions. As typical of newer technologies, the evidence for safety and effectiveness is less documented than for more established ones, such as filtration. Bipolar ionization has the potential to generate ozone and other potentially harmful by-products indoors, unless specific precautions are taken in the product design and maintenance.

As opposed to HEPA, a proven technology. Yet another opportunity squandered by the Biden Adminstration, who really have a unparallelled track record for this sort of thing. Where was the CDC on this? (If your district got suckered by biopolar ionization salesman, make sure the device conforms to UL 2998 standard certification (Environmental Claim Validation Procedure (ECVP) for Zero Ozone Emissions from Air Cleaners. Note this is mere safety, not effectiveness.)

* * *

Covid vaccines: the race for a single shot to prevent new pandemics FT. "Race" in a headline is a bullshit tell….

Deaths among the vaccinated:

What I'm going to share here is the most recent data from a reasonable period from each state, for deaths, or if that's unavailable, hospitalizations. It won't be consistent because the data isn't consistently presented. But I think a pattern will emerge.

— Will Stancil (@whstancil) February 1, 2022

* * *

Long-term cardiovascular outcomes of COVID-19 Nature. n = 153,760 (from the VA). From the Abstract: "Our results provide evidence that the risk and 1-year burden of cardiovascular disease in survivors of acute COVID-19 are substantial."

Clinical predictors of acute cardiac injury and normalization of troponin after hospital discharge from COVID-19 The Lancet. n = 4,248. The Interpretation: "Persistent cardiac injury is common among COVID-19 survivors. Readily available patient data accurately predict ACI recovery post-discharge. Early identification of at-risk patients could help prevent long-term cardiovascular complications."

Something to watch (karenica):

Israel ⚠️

Director of the Infectious Diseases Unit at Sheba Hosp, Prof. Rahav:

"We have identified a phenomenon of omicron recoverers who deteriorate and reach a severe condition after about 10 days, with problems that are not necessarily related to the airways"

-Kann News

— Gabriel Hébert-Mild™ ⓥ (@Gab_H_R) February 6, 2022

* * *

Assessment of a Smartphone-Based Loop-Mediated Isothermal Amplification Assay for Detection of SARS-CoV-2 and Influenza Viruses JAMA. Findings: "In this cohort study of saliva samples from 50 community-based patients, the smartphone-based LAMP assay detected SARS-CoV-2 infection and exhibited concordance with reverse transcriptase–quantitative polymerase chain reaction tests." And:

The smartphone-based LAMP assay detection system consists of a hot plate, cardboard box, and LED lights. The system is inexpensive to set up and portable; it can be fabricated for less than $100 (in addition to the smartphone cost, which is approximately $200 used or approximately $400 new). The smartphone-based LAMP assay thus offers the potential to leverage a readily accessible technology to inexpensively deliver state-of-the-art nucleic acid diagnostics for quantitative pathogen detection at the POC.

Staten Island white-tailed deer found with omicron variant, study says Staten Island
China?
Myanmar
The Tatmadaw's Flawed Theory of Victory 9DASHLINE. Good roundup. Interesting nugget: "Recently the [Ethnic Armed Organisations and People's Defense Forces have] targeted jet fuel supplies, which should impact the Tatmadaw's air attacks." Meanwhile:

Dozens of Regime Troops Killed in Resistance Attacks in Sagaing, Kayah

Read more: https://t.co/8twi6JMr2z#WhatsHappeningInMyanmar
————————————-
Help The Irrawaddy Report the Truth from Myanmar https://t.co/PaJUd0yQhX | https://t.co/TLcnOuvqJf

— The Irrawaddy (Eng) (@IrrawaddyNews) February 8, 2022

I don't think we can treat take any given data point as trustworthy without provenance. That said, there's a big, big absence: Tatmadaw behavior that would indicate they think they've won.

Myanmar reaches a political impasse Bangkok Post (Furzy Mouse). "The [PDF] plan is to encircle the capital Nay Pyi Taw." Hmm. Remember this?

That's what Nay Pyi Taw looks like…

Deciding the future of the 'Karen Revolution' Frontier Myanmar
New Cold War
France says Vladimir Putin is moving towards de-escalating Ukraine crisis FT

Ukraine — "The Crisis!" Matt Bivens, The 100 Days

How to Break the Cycle of Conflict With Russia Foreign Affairs

What Putin Wants Blll Totten's Weblog

War/Where: 3 Fronts Dr. Pippa's Pen and Podcast (parts one and two).

From the Department of How Stupid Do They Think We Are:

You've got to be kidding me. Nothing in Russian history or experience would lead the Kremlin to think a fullscale invasion would have costs.

We're not only being subjected to the most insane US disinformation campaign in years, but also the dumbest in memory. It's insulting. https://t.co/ll5J9eNakK

— Mark Ames (@MarkAmesExiled) February 7, 2022
UK/EU
Didn't those enraged at Boris Johnson's 'smears' of Starmer defame Corbyn at every turn? Jonathan Cook

'CIA Sidekick' Gives £2.6M to UK Media Groups Declassfied UK. I wonder how much of that money made its way back across the Atlantic.

Mobbing of Keir Starmer increases cross-party pressure on Boris Johnson FT
The Caribbean
Haiti faces more instability as Moise's term officially ends Al Jazeera
Canada Truckers
Canada pushes back against GOP support for COVID protests AP

Ottawa declares state of emergency over trucker convoy COVID-19 protests USA Today

Removing trucks could be almost 'impossible,' say heavy towing experts CBC. Can any truckers or towers in the readership comment?
Biden Administration
Scoop: Biden reinvents migrant detention Axios. Monitoring with "various trackable devices, including cellphones, bracelets and smartwatches," as opposed to for-profit detention centers.

IRS abandons plans to use third-party facial recognition NBC

Big Tech Should Answer to the Public, Not to Speech Regulators Josh Hawley, The New Atlantis. Interesting, especially on interoperability (Doctorow's hobbyhorse). But I'm not sure that lawsuits under Section 230 would be any less "vague" than regulations.
Supply Chain
Clogged supply chains won't hold back trade Hellenic Shipping News

Chip supply problems might mean Wi-Fi 6E is skipped over for Wi-Fi 7, says analyst The Register
Imperial Collapse Watch
The Pentagon Wants to Ruin China's 'Sputnik Moment' Foreign Policy. With "asymmetric [i.e., cheaper] countermeasures."

US military faces crisis in Hawaii after leak poisons water AP
Class Warfare
'Our raises have been pennies': US cake-makers strike for fair deal as company makes billions Guardian

When Private Equity Becomes Your Landlord Pro Publica
Antidote du Jour (via):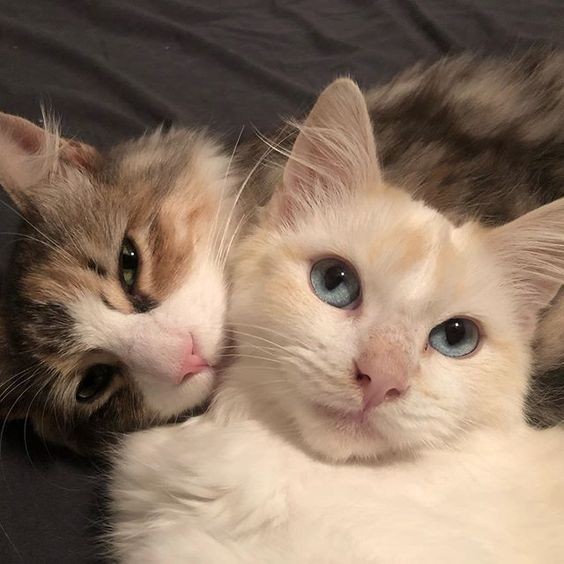 Bonus Antidote:
I don't want to be "All Maru, All The Time," but readers appreciated his return. So here, Maru goes sledding.
See yesterday's Links and Antidote du Jour here.