Dear patient readers,
Lambert and I, and many readers, agree that Ukraine has prompted the worst informational environment ever. We hope readers will collaborate in mitigating the fog of war — both real fog and stage fog — in comments. None of us need more cheerleading and link-free repetition of memes; there are platforms for that. Low-value, link-free pom pom-wavers will be summarily whacked.
And for those who are new here, this is not a mere polite request. We have written site Policies and those who comment have accepted those terms. To prevent having to resort to the nuclear option of shutting comments down entirely until more sanity prevails, as we did during the 2015 Greek bailout negotiations and shortly after the 2020 election, we are going to be ruthless about moderating and blacklisting offenders.
–Yves
P.S. Also, before further stressing our already stressed moderators, read our site policies:
Please do not write us to ask why a comment has not appeared. We do not have the bandwidth to investigate and reply. Using the comments section to complain about moderation decisions/tripwires earns that commenter troll points. Please don't do it. Those comments will also be removed if we encounter them.
* * *
Five Loons Rescued on Lake Champlain Adirondack Almanack
When Pigs Cry: Tool Decodes the Emotional Lives of Swine NYT (KS).
What Google Search Isn't Showing You The New Yorker. The site you're reading now, for example.
Brave Search and Presearch say they don't censor search results Reclaim the Net (ctilee).
#COVID19
Signature Event, The Honorable Ronald A. Klain (transcript) The Economic Club of Washington, DC

MR. RUBENSTEIN: Why do you think so many Americans don't want to be vaccinated? Is this something you have, largely, accepted as a fact that you're not going to be able to vaccinate everybody?

MR. KLAIN: Well, I think – 75 percent of adults are fully vaccinated and half of those who are eligible have also been boosted. Vaccine resistance is part of American history. It goes all the way back to George Washington having to require his troops to get the smallpox vaccine when they didn't want to get it on the verge – in the Revolutionary War. Those of – those people who lived through the polio vaccinations in the 1950s know that it took eight years to get the country as vaccinated for polio as we've gotten it vaccinated for COVID in a single year. So, hesitancy about new vaccines is kind of an American tradition. It's a global thing. We're seeing it in Europe as well. They've had a little more penetration but they still have substantial vaccine hesitancy in some countries in Europe and other countries around the world.

The imperatives, then, are clear: Pursue a vax-only strategy, and denigrate a key non-pharmaceutical intervention, masks, as a "Scarlet Letter," shaming those who wear them. I think I may have to put on my yellow waders for Mr. Klain.

Not everyone is ready to take the leap and stop wearing face masks NPR. "Not everyone is ready to take the leap and stop wearing seatbelts." "Not everybody is ready to take the leap and start smoking in public again." "Not everyone is ready to take the leap and have random sex without condoms." I've never experienced two enormous, world-class propaganda campaign simultaneously. It's disorienting. What on earth is wrong with these people?

* * *

Two years of COVID: The battle to accept airborne transmission Al Jazeera

Is Covid Over? No, But Global Health Funders Are Moving On Politico. Because of course they are.

* * *

Long Covid now major cause of long-term job absence, say quarter of UK employers FT

The immunology and immunopathology of COVID-19 Science. From the body: "It is now clear that COVID-19 can lead to long-term disease—often referred to as Long Covid syndrome or post-acute sequelae of SARS-CoV-2 infection (PASC)—in a significant proportion of survivors. Although there is no universal consensus in the definition of PASC, the American Centers for Disease Control and Prevention defines it as a wide range of new, returning, or ongoing health problems that people experience 4 or more weeks after first being infected with SARS-CoV-2. By contrast, the World Health Organization defines it as a condition that occurs in people with confirmed or probable SARS-CoV-2 infection, usually 3 months from the onset of COVID-19 with symptoms and that last for at least 2 months and cannot be explained by an alternative diagnosis (Fig. 2). A systematic review of 57 peer-reviewed studies with 250,351 survivors of COVID-19 who met their inclusion criteria for PASC showed that the median age of patients was 54.4 years, 56% were male, and 79% were hospitalized during acute COVID-19 (70). At 6 months, 54% of survivors suffered at least one PASC symptom. However, nonhospitalized COVID-19 survivors who developed PASC were primarily middle-aged women."
China?
Coronavirus: Chinese leader Xi Jinping 'concerned' about Hong Kong's crisis, as top official warns of 'protracted war' and urges anti-epidemic work 'as precise as acupuncture' and Shanghai to Shenzhen, Chinese cities rush to contain Covid-19 wave as new cases cross 1,000 for second day South China Morning Post. 1,000….

In Depth: The Winners and Losers of China's Credit Easing Caixin Global
Myanmar
Myanmar Timber Exports Continue, Despite Western Sanctions: Report The Diplomat

EXCLUSIVE UK urges ex-Myanmar ambassador to leave London home citing junta 'pressure' Reuters
Fallout in Southeast Asia of Russia's Invasion of Ukraine Center for Strategic and International Studies
India
India Accidentally Fired Missile Into Pakistan: Defence Ministry Agence France Presse. Whoopsie!

Ramachandra Guha: How the Gandhi family is actively facilitating Hindutva authoritarianism The Scroll

Tendulkar vs Warne 1998: Master's peak, Wizard's busted shoulder and a sly curator Indian Express
Syraqistan
Yemen war deaths will reach 377,000 by end of the year: UN Al Jazeera
UK/EU
Chile Shows How Social Movements Can Win Elections Convergence
New Not-So-Cold War
All of the gains — wartime censorship, McCarthyism, arms dealing, Pentagon budgets, appearance fees, book deals — with none of the pains (except for Ukrainians):

I want to be clear: We will defend every inch of NATO territory with the full might of a united and galvanized NATO.

But we will not fight a war against Russia in Ukraine.

A direct confrontation between NATO and Russia is World War III. And something we must strive to prevent.

— President Biden (@POTUS) March 11, 2022

* * *

Russian Offensive Campaign Assessment, March 11 Institute for the Study of War

FIddling and didgling round Kyiv.

Russian warplanes, artillery widen attack, hit industry hub AP. Lviv. "American defense officials offered an assessment of the Russian air campaign, estimating that invading pilots are averaging 200 sorties a day, compared with five to 10 for Ukrainian forces, which are focusing more on surface-to-air missiles, rocket-propelled grenades and drones to take out Russian aircraft."

Ukraine war: Mykolaiv being shelled by Russian forces, regional governor says – and losing city risks opening door to Odesa Sky News

No Quiet Place Left on Earth The Tablet. The primrose path in Mariupol, from one joyously treading it….

Analysis: Is Russia repeating mistakes of past wars in Ukraine? Al Jazeera

Defeating the Russian Battalion Tactical Group (PDF) Nic Fiore, Armor

* * *

The Russian military intervention in the Ukraine – a macro view The Saker. It remains unclear to me that Russia's strategic objectives as described here — particularly de-Nazification — can be achieved. "A man's reach must exceed his grasp, or what's a heaven for?" is all very well at the personal level….

'Another Afghanistan, but even worse': First criticism of Vladimir Putin's war on Russian state TV Evening Standard. The Standard is owned by a "Russian businessman," Evgeny Lebedev.

Is Biden Looking to Reignite a Dirty War in Ukraine? Recent Visit by U.S. Defense Secretary Lloyd Austin Raises Concerns Covert Action Magazine

Episode 205: Ukraine (with Ames) Part 1 (podcast) TrueAnon. Hoisting this one again; it's aging like fine wine.

* * *

Ukraine Is a War Without Endgame Eric Levitz, New York Magazine

Endgame in Ukraine: how could the war play out? FT

How Will Russia's War on Ukraine End? Ross Barkan, Political Currents

* * *

Symbol Manipulation (1):

You do not, under ANY circumstances, gotta hand it to Adolf fucking Hitler.

— Lee "Steeltoes and Sweatpants" Carter (@carterforva) March 12, 2022

Symbol Manipulation (2): The hive mind at work:

Made some changes from the Trib version to make the Odessa Stairs scene from Eisenstein's "Battleship Potemkin" more explicit.

This may be a cartoon better understood in Russia/Ukraine 1/ pic.twitter.com/cZalL7bY1b

— Pat Bagley (@Patbagley) March 11, 2022

I curated a tweet on the Battleship Potemkin from Bush Era war criminal Hero Of The Resistance™ and Atlantic editor David Frum the other day and, like clockwork….

Symbol Manipulation (3):

I'll happily pay more for gas for her. pic.twitter.com/MxUPgUnKYK

— bettemidler (@BetteMidler) March 11, 2022

My heart! Cuteness overload!

* * *

Bargaining Chip? Phenomenal World. Commentary on sanctions:

The economic sanctions imposed on Russia are unprecedented in scope and scale.

But I'm not sure they'll actually "work".

[THREAD]

— Paul Poast (@ProfPaulPoast) March 9, 2022

Closing Tax Havens Is the True Test of the West's Resolve Project Syndicate. So, again, what is the City of London for, if not servicing oligarchs, including Russian ones? And will no one think of the real estate?

* * *

Putin sees 'positive shifts' in talks with Ukraine The Hindu

Borrell admits: Promising NATO membership to Ukraine was mistake Al Mayadeen

What Polls About a Ukraine 'No-Fly Zone' Really Tell Us FAIR

Facebook Introduces 'Call In Drone Strike' Button You Can Click On All Russian Profiles Babylon Bee (ctilee).
Supply Chain
India, Russia in search of alternative payment system, shipping access for trade Container News

IMO Council decisions on Black Sea and Sea of Azov situation Hellenic Shipping News. "Blue corridor."

Class societies start pulling out of Russia Lloyd's List. On shipping and classification societies, see NC here; Russian ships would be hard to insure, at least in the markets Lloyd;s services.
Our Famously Free Press
This keeps happening:

This is such an amazing and revealing clip. A reporter who covers the Pentagon reads a statement from the DoD word for word, and then — when asked for evidence — says that the evidence is what she just read: namely, the Pentagon denial! Absolutely how many journalists think: https://t.co/XGgQauWSNI

— Glenn Greenwald (@ggreenwald) March 10, 2022

As long as the platforms do the Administration's bidding, Lina Khan can go pound sand:

Full-scale global censorship regime from Google breezily announced in these tweets. This war is being exploited to implement a scheme of information control previously unseen in the West, that is not going anywhere once this war is over. Decide for yourself if you're comfortable: https://t.co/A6zX8u2IUL

— Glenn Greenwald (@ggreenwald) March 11, 2022

That said, self-censorship is always the best, and that's probably what's happening….
Intelligence Community
Classified US Intelligence Chat Rooms a 'Dumpster Fire' of Hate Speech, Says Ex-NSA Contractor SpyTalk
Class Warfare
A Nurse's Story: My True Cost of the Pandemic Labor Notes

The Red Scare Scarred the Left — But Couldn't Kill It Jacobin

College Town No Mercy No Malice
Why daylight saving time is unhealthy – a neurologist explains The Conversation
Antidote du Jour (via):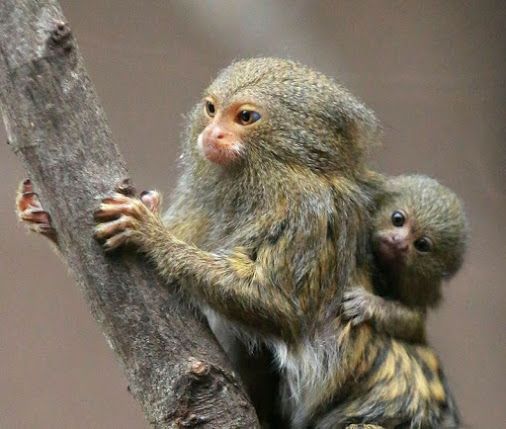 Bonus Antidote:
Happy #Caturday pic.twitter.com/0kGX0s6mHy

— Larry the Cat (@Number10cat) March 12, 2022
Double Bonus Antidote:
I hate to be all Maru, all the time, but who can resist and anyhow this one is for science!
See yesterday's Links and Antidote du Jour here