Dear patient readers,
Lambert and I, and many readers, agree that Ukraine has prompted the worst informational environment ever. We hope readers will collaborate in mitigating the fog of war — both real fog and stage fog — in comments. None of us need more cheerleading and link-free repetition of memes; there are platforms for that. Low-value, link-free pom pom-wavers will be summarily whacked.
And for those who are new here, this is not a mere polite request. We have written site Policies and those who comment have accepted those terms. To prevent having to resort to the nuclear option of shutting comments down entirely until more sanity prevails, as we did during the 2015 Greek bailout negotiations and shortly after the 2020 election, we are going to be ruthless about moderating and blacklisting offenders.
–Yves
P.S. Also, before further stressing our already stressed moderators, read our site policies:
Please do not write us to ask why a comment has not appeared. We do not have the bandwidth to investigate and reply. Using the comments section to complain about moderation decisions/tripwires earns that commenter troll points. Please don't do it. Those comments will also be removed if we encounter them.
* * *
Meet 4 Incredible Sea Critters That Call the Endurance Shipwreck Their Home
Popular Mechanics (Re Silc).
#COVID19
Glenmark launches Nitric Oxide spray against COVID Economic Times. "[Nitric Oxide Nasal Spray (NONS)] is also approved and being sold in Israel, Thailand, Indonesia and Bahrain, under the name enovidTM or VirXTM….By virtue of the CE mark, SaNOtize has permission to launch NONS in the EU."

* * *

WHO says global rise in COVID cases is 'tip of the iceberg' Reuters

* * *

I was under the impression that MIT professed science?

Saw this yesterday and it's on the MIT now website too ? pic.twitter.com/bHW8C0zNyx

— Vanessa Sun (@vanessainstem) March 16, 2022

The thread is scathing. Another example:

Very similar wording at UMass Amherst. "Individuals and departments cannot create mask requirements separate from or more restrictive than university requirements, nor should they attempt to influence mask wearing through signage."

— Alexandra Manglis (@alexantra) March 16, 2022

As we know, elites — i.e., donors — really, really hate masking requirements, so it's quite natural that college administrators would follow their lead.

Let 'er rip:

Is occurring at the time when "Britons less cautious over Covid than at any point during pandemic" /2 pic.twitter.com/RFFYnKQLEE

— Eric Topol (@EricTopol) March 16, 2022

CDC delenda est:

When I agree with Zeke Emanuel, you know @CDCgov has done something horribly, horribly wrong to disabled Americans

"Some hospitals ask patients, visitors to remove N95s, citing CDC" from @rachael_levy of @politico https://t.co/EGHDmNlx24 pic.twitter.com/XAnRvliURK

— Matthew Cortland, JD (@mattbc) March 16, 2022

MORE THAN ONE THIRD Eschaton. As we say, "I have no words" for how grotesque the propaganda campaign for "Let 'er rip" has become. And again, it's a real triumph in what I suppose we must call "governance" that our ruling class is running two unprecedently massive propaganda campaigns at the same time, the other being Ukraine. People keep saying how badly newsrooms have been cut, but nobody gives credit to the press for their very real achievements!

Senate votes to nix mask mandate for public transportation The Hill

* * *

Even Mild COVID Can Increase the Risk of Heart Problems Scientific American

No Underlying Conditions in 63% of Young Kids Hospitalized During Omicron MedPage Today

Mortality Among People Experiencing Homelessness in San Francisco During the COVID-19 Pandemic JAMA. "Deaths among people experiencing homelessness in San Francisco more than doubled to 331 deaths during the first year of the COVID-19 pandemic, driven by a large increase in overdose deaths. No deaths in our data set were due to COVID-19 itself, which may speak to the success of San Francisco's efforts to mitigate the spread of the virus in vulnerable populations, including by moving individuals at high risk into noncongregate settings. However, the pandemic had far-reaching effects on outreach, health, and social services (eg, temporary closures or reduced hours for drop-in behavioral health facilities; decreased capacity in residential facilities to allow social distancing; and staff redeployments to COVID-19–related roles) that may have contributed to increased mortality from non–COVID-19 causes."

* * *

COVID-19—lessons for zoonotic disease Science

Dismay as funding for UK's 'world-beating' Covid trackers is axed Guardian
China?
I Caught Omicron. People in China Thought I Was Dying Bloomberg and China's Shenzhen plans 'orderly' work resumption, COVID vigilance Reuters
Myanmar
Witness: Army attacks in eastern Myanmar worst in decades AP
The Koreas
What the Media Might Have Missed About South Korea's Elections RAND. They might have missed this too:

Every Democratic Party president-elect won Seoul. Lee Jae-myung lost the election by about 240k votes, and lost Seoul by about 310k. That's it, that was the difference.

— T.K. of AAK! (@AskAKorean) March 11, 2022

S.Korea looks to end COVID restrictions despite record surge in cases, deaths Reuters

How do K-pop fans become problematic? Meet the akgae fan Pop!
India
Inside Patna's exam hub, where a million hopes die every year Scoll.in
Syraqistan
US supplied bomb that killed 40 children on Yemen school bus Guardian. I don't think it's "whataboutism" to point out that the waterworks get turned on and off on a highly selective basis.

These Afghans Are Using a Giant Slingshot to Shoot Drugs Across the Border Vice (Re Silc). Man the tool maker.
Pentagon May Boost Troop Presence In Somalia Defense One. Feeling their oats.
New Not-So-Cold War
Public Expresses Mixed Views of U.S. Response to Russia's Invasion of Ukraine Pew Research Center

* * *

Annotated Transcript: Zelensky's Speech to Congress NYT

Opinion: Zelenskyy is the leader of the free world now Detroit Free Press

Volodymyr Zelensky's Comedic Courage Adam Gopnik, The New Yorker. "Zelensky is an imperfect democrat, as was Churchill, as are we all. (.)" If I ever meet Gopnik, I must congratulate him for penning the most New Yorker-ish parenthetical ever. On Kolomoisky, see NC here.

* * *

The Azov Battalion: Extremists defending Mariupol Deutsche Welle (Re Silc). "The Azov Regiment wants the symbol from the Nazi era to be understood as stylized versions of the letters N and I, standing for 'national idea.'" Why do I not find this reassuring?

US rallies to Ukraine's side as rescue expands after theatre bombing FT. Mariupol is run by the Azov Batallion, so I'd trust anything that comes out of there as far as I can throw a concert grand piano, and that includes aerial imagery. More on the Asovs:

This is full-scale Nazi apologia from the Ukrainian Ambassador to Germany:

"Ukrainian ambassador to Germany: stop demonizing the Azov battalion, as they are courageous fighters protecting their homeland, and this is playing into Russian propaganda" — @Emilydische. pic.twitter.com/GE4Oo4HV7L

— Glenn Greenwald (@ggreenwald) March 16, 2022

I do not think "elite" means what Louise Mensch thinks it means:

So, a FOURTH Russian Major General eliminated by Ukraine's elite Azov regiment in Mariupol. UA military expert Olexander Kovalenko pointed out on his Telegram channel that @DefenceU have eliminated "almost a General a week". GLORY TO UKRAINE!

— Louise Mensch ???? (@LouiseMensch) March 15, 2022

At least, I hope not.

And more on the Ukrainian right:

Watch Yevhen Karas the leader of Ukraine's neo-Nazi terror gang C14's speech from Kiev earlier this month. Straight from the horses' mouth, he dispels the many narratives pushed by the left, the mainstream media and the State Department. pic.twitter.com/VWJqWPUGUp

— Alex Rubinstein (@RealAlexRubi) February 27, 2022

These guys make our "Proud Boys" look like the cosplayers they are.

The Russian 'denazification' PR disaster: How, why and what to do The Saker

Exclusive: Secret CIA training program in Ukraine helped Kyiv prepare for Russian invasion Yahoo News

* * *

Ukraine and Russia explore neutrality plan in peace talks FT

Putin is the only major leader to utter a few simple truths about the role of the United States in the world today (interview) Perry Anderson, Salon. From 2015, still germane:

[ANDERSON:] The conflict that exploded in 2013-14 was not, however, inevitable. It was open to Obama and his European partners to say to Putin: "We realize you have a very large interest in this country and we will guarantee not extend NATO to it. You should not interfere so much in its domestic politics, because that invites us to do so. But strategically we can agree on a mutual hands-off, like the Austrian Neutrality Treaty [the Austrian Independence Treaty, signed by the Western allies and the Soviet Union in 1955]. Austria flourished after that. Why not Ukraine? The mentality of the hegemon precluded this.

Did a UK leftist get the terms of a Ukraine settlement right seven years ago? Ah well, nevertheless….

UK's Boris Johnson says there's 'no way' Ukraine will join NATO 'anytime soon' Business Insider

Former top Pentagon advisor Col. Doug Macgregor on Russia-Ukraine war (podcast) Aaron Maté, Pushback. Hoisting this again, in case morning people in the readership want something to listen to with their coffee:

Here is a YouTube extract from the show, with an interesting perspective on the military situtation:

From that YouTube, a map of military position, not so different from the others, but showing the roads and (I think) the "kettles"

Macgregor also makes the point that the Russians have left the wheat-growing areas alone, so far. Not entirely, but there aren't tank tread-tracks all over central Ukraine, either.

* * *

NATO proposes a major force expansion in Europe to address the long-term threat posed by Russia WaPo. Atlanticists getting their cut before a pivot to China.

Washington Is Ramping Up Its Campaign To Draw NATO Into War With Russia The Federalist

Lessons In Restraint From The Hungarian Revolution The American Conservative

Biden's China 'pivot' complicated by Russia's war in Ukraine South China Morning Post

* * *

A Ukrainian company made medieval armor replicas. Now it's making spiked barriers to stop Russian vehicles. WaPo. Fitting neatly into the Resistance™-shaped hole in liberal Democrat heads.
Biden Administration
White House warns free Covid treatments are at risk as subsidies run out Politico. "But a spending dispute prompted House Democrats last week to pull $15.6 billion in Covid aid from a broader omnibus package, and there is no clear path in Congress for passing that money in a separate bill."

Opinion: Two years into covid-19, has Congress learned nothing? Leana Wen, WaPo. They have learned what their squillionaire donors want, and that is what they are doing.

Who Qualifies For $6 Billion In Student Loan Forgiveness Announced By Biden Administration Forbes. There are, naturally, complex eligibility requirements.
Imperial Collapse Watch
The U.S. Is the Only Sanctions Superpower. It Must Use That Power Wisely. NYT

Sanctions Anyone? Imperialist Contradiction or the Unintended Consequence of Involuntary Decolonization Black Agenda Report

This thread, and the nested thread, provide an overview of the impact of sanctions:

@jayohardeeayen sent me to this interesting thread on the impact of #sanctions on the #RussianEconomy. It's a well thought out and grounded analysis, so no hate even as I nit pick. @IlyaMatveev_ talks trade, currency reserves, globalization, and downstream impact on Russians. https://t.co/PJJPeqET3F

— Dr.Kuba (@DrKuba2) March 15, 2022

</center

* * *

The Russians probably aren't too worried about the F-35 fighter Responsible Statecraft. The contract for the F-35 was awarded in 2001. The contract for the previous fighter, the F-22, was awarded in 1981. Would it be unfair to say that the F-35 is our first fighter to be build from "100% Neoliberal Parts"™? Design concepts for a "Neoliberalism Inside"™ logo welcome….
Zeitgeist Watch
What You're Feeling Isn't A Vibe Shift. It's Permanent Change. Buzzfeed

What If This Is Just the Way Things Are Now Anne Helen Peterson, Culture Study
Class Warfare
Modern Capitalism Is Weirder Than You Think It Is New York Magazine. Well worth a read.

Column: Is it better to protect banks or people during crisis? Now we have an answer Michael Hiltzik. Fiscal stimulus (Trump + Biden) is better than monetary stimulus (Bush + Obama). Now, about those million people who don't seem to have been protected that well….
What is killing the millenials? Unacceptable Jessica
Antidote du jour (via):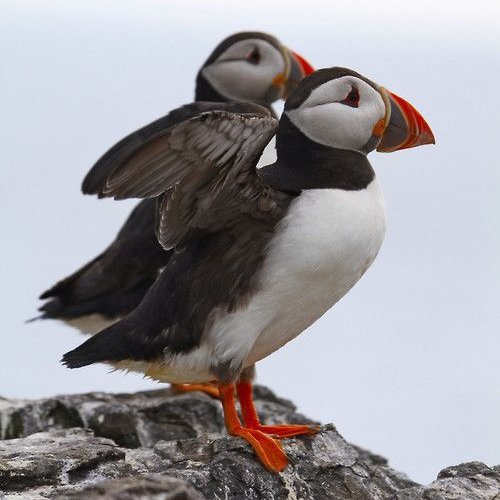 See yesterday's Links and Antidote du Jour here