Lambert and I, and many readers, agree that Ukraine has prompted the worst informational environment ever. We hope readers will collaborate in mitigating the fog of war — both real fog and stage fog — in comments. None of us need more cheerleading and link-free repetition of memes; there are platforms for that. Low-value, link-free pom pom-wavers will be summarily whacked.
And for those who are new here, this is not a mere polite request. We have written site Policies and those who comment have accepted those terms. To prevent having to resort to the nuclear option of shutting comments down entirely until more sanity prevails, as we did during the 2015 Greek bailout negotiations and shortly after the 2020 election, we are going to be ruthless about moderating and blacklisting offenders.
–Yves
P.S. Also, before further stressing our already stressed moderators, read our site policies:
Please do not write us to ask why a comment has not appeared. We do not have the bandwidth to investigate and reply. Using the comments section to complain about moderation decisions/tripwires earns that commenter troll points. Please don't do it. Those comments will also be removed if we encounter them.
* * *
It Took Us Less Than 24 Hours to Order an Endangered Tiger on Facebook Vice (Re Silc).
Elon Musk decides not to sit on Twitter board Bangkok Post (Furzy Mouse). Couldn't pass the background check?
Watch what happens when police pull over a driverless car in San Francisco MarketWatch (SJ),
Dreams and reality collide in Praxis's vision of a utopian crypto city FT
Internet 'algospeak' is changing our language in real time, from 'nip nops' to 'le dollar bean' WaPo (dk). Just like China.
Climate
Canadian banks double financing of highly polluting oil sands FT
#COVID19
Are large indoor events safe? It's impossible to know, making "personal choice" a false one. Inside Medicine

"Mild":

I am an immunologist who teaches about #COVID19 immunology at @SchulichMedDent , generally healthy with no co-morbidities and had 3 mRNA vaccines. Got #Omicron and still ended up in the hospital. Here is my COVID anecdote.

— Saman Maleki, PhD (@SMImmunology) April 9, 2022
China
Would the US really rescue Taiwan if mainland China attacked? South China Morning Post

Could the West's arms supply to Ukraine change the tide of the war? Zelensky's frustrated response What China Reads
India
At the Heart of Imran Khan's Loss of Power – the Economy Hindustan Times

Modi, Biden to speak ahead of key 2+2 dialogue Hindustan Times
Imran Khan Issues First Response After Losing Trust Vote, 'freedom Struggle Begins Again' Republic World
Understanding why Australian Prime Minister Scott Morrison is in DENIAL (Don't Even kNow I Am Lying) Steve Keen
UK/EU
Nerves for EU and NATO as Le Pen heads into second round clash with Macron Politico. Polling.

How Viktor Orbán Built His Illiberal State The New Republic
Syraqistan
Explained: Contours of Yemen's first ceasefire in over 6 years Indian Express
New Not-So-Cold War
This week, John Mearsheimer, speaking to @KatrinaNation, noted the continued alliance between DC and Ukraine's far-right:

"The Americans will side with the Ukrainian right… Both do not want Zelensky cutting a deal with the Russians that makes it look like the Russians won." pic.twitter.com/yxDOlEaBLG

— Aaron Maté (@aaronjmate) April 10, 2022

* * *

* * *

* * *
Biden Administration
Still sniffing:

— detty (@0ddette) April 10, 2022

NASA will test SpinLaunch's ability to fling satellites into orbit New Atlas (DL). It's not the thing you fling, it's the fling itself.

Pentagon to weed out extremists by banning Marine Corps Duffel Blog
2020
School Reopening Mess Drives Frustrated Parents Toward GOP WSJ
Supply Chain
Container shipping at the crossroads: The big unwind or party on? Hellenic Shipping News
Our Famously Free Press
NYTimes Dealbook repeats William Browder's Magnitsky hoax. I ask major media "fact checkers" to deal with it. The Komisar Scoop

'It's devastating.' As Boston-area weeklies close, towns ponder civic life without local news. Boston Globe
Health Care
Pursuit of profit bodes ill for US healthcare FT

"This is wild, in a bad way."–Yves

1) Let me tell you a crazy story. It's consumed 2 years of my life.
As COVID-19 shut down the world in April 2020, I decided to follow the money. I began with a call to a no-name federal contractor who'd somehow landed a $35M deal for masks. Hours later, I'm on a private jet … pic.twitter.com/6M0pdXugip

— J. David McSwane (@davidmcswane) April 9, 2022

Because markets…

Vigil at Fidelis calls for accountable health care Spectrum News 1
Guillotine Watch
Hasbro Screwed The Super Soaker's Inventor Out Of Millions Cracked
The Ed Sheeran Problem, or, How the Record Industry Got What It Asked For Cory Doctorow
Class Warfare
How Many Billionaires Are There, Anyway? NYT

This single mother sold Wall Street a stake in her home for $60,000, joining thousands of Americans who are cashing in on soaring home prices Business Insider. What could go wrong?

In praise of Jorts the Cat, unlikely labor leader Fast Company
The Age of Houseplants Culture Study
The Legend of the Music Tree Smithsonian
Antidote du Jour (via):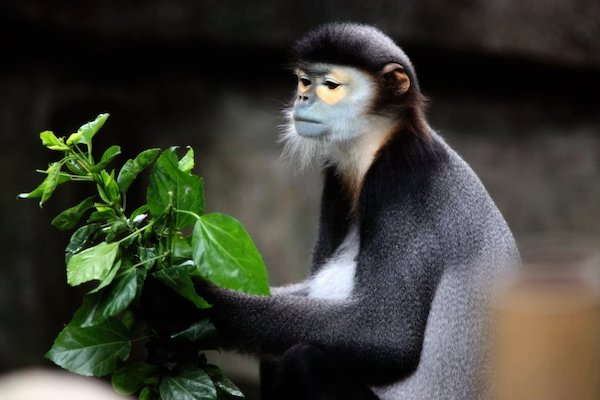 See yesterday's Links and Antidote du Jour here.