Lambert and I, and many readers, agree that Ukraine has prompted the worst informational environment ever. We hope readers will collaborate in mitigating the fog of war — both real fog and stage fog — in comments. None of us need more cheerleading and link-free repetition of memes; there are platforms for that. Low-value, link-free pom pom-wavers will be summarily whacked.
And for those who are new here, this is not a mere polite request. We have written site Policies and those who comment have accepted those terms. To prevent having to resort to the nuclear option of shutting comments down entirely until more sanity prevails, as we did during the 2015 Greek bailout negotiations and shortly after the 2020 election, we are going to be ruthless about moderating and blacklisting offenders.
–Yves
P.S. Also, before further stressing our already stressed moderators, read our site policies:
Please do not write us to ask why a comment has not appeared. We do not have the bandwidth to investigate and reply. Using the comments section to complain about moderation decisions/tripwires earns that commenter troll points. Please don't do it. Those comments will also be removed if we encounter them.
* * *
Pennsylvania school board votes down parent's request to launch After School Satan Club The Roys Report
King Dollar is in no danger of losing its world financial crown FT
Elon Musk Enters His Rupert Murdoch Phase New York Magazine
Climate
#COVID19
China?
Myanmar
Rewards for jets, helicopters will test loyalty of Myanmar military: former soldiers Radio Free Asia. Normally I wouldn't link to RFA, but I haven't seen this anywhere else.
Syraqistan
How U.S.-Saudi Relations Reached the Breaking Point Wall Street Journal. I don't know what we are practicing, but it's not diplomacy:

Saudi Crown Prince Mohammed bin Salman, wearing shorts at his seaside palace, sought a relaxed tone for his first meeting with President Biden's national security adviser, Jake Sullivan, last September. The 36-year-old crown prince ended up shouting at Mr. Sullivan after he raised the 2018 killing of Saudi journalist Jamal Khashoggi. The prince told Mr. Sullivan he never wanted to discuss the matter again, said people familiar with the exchange. And the U.S. could forget about its request to boost oil production, he told Mr. Sullivan…. The political fissures have deepened since Russia's invasion of Ukraine, senior Saudi and U.S. officials said. The White House wanted the Saudis to pump more crude, both to tame oil prices and undercut Moscow's war finances. The kingdom hasn't budged, keeping in line with Russian interests.

The Taliban Were Afghanistan's Real Modernizers Palladium. Well worth a read.

Israel's Ukraine conundrum may have implications for Gulf states The Turbulent World of Middle East Soccer

Fresh Clashes At Jerusalem's Al-Aqsa Mosque Compound: AFP Journalist Agence France Presse

A thread of mosque ceilings:

During the last 10 nights of Ramadan, many Muslims spend more time in Mosques in contemplation & prayer.

Mosque ceilings are designed to reflect the magnificence of the universe.

For Ramadan, here are spectacular details of 24 Mosque ceilings from around the world…

A thread… pic.twitter.com/tEcWU6HomZ

— Bayt Al Fann (@BaytAlFann) April 21, 2022
Since the video is from Pakistan's Khan, I assume it's real:
This is turning into a tsunami. Bajwa has a challenge on his hands like nobody's business to ignore this… https://t.co/oYC2JndQso

— M. K. Bhadrakumar (@BhadraPunchline) April 22, 2022
UK/EU
'Betting against the NHS': £1bn private hospital to open in central London Guardian (MV).

How London became the dirty money capital of the world (video) FT
New Not-So-Cold War
Bundesbank warns Russian gas embargo would cost Germany €180bn FT

* * *

"They must be out of their minds": how the Collective West is stumbling towards nuclear Armageddon Gilbert Doctorow

"You Wanna F*** With Me? Say Hello To My Little Friend!" The Dreizen Report. Two interesting videos that could use translation, one of Zelensky.

* * *

The Civil War/Proxy War in Ukraine and the Russian Offensive MR Online

Historical Notes on the War in Ukraine (PDF) Lobster Magazine

* * *

WSJ normalizes fascists:

Take an early look at the front page of The Wall Street Journal https://t.co/5xQPDPcm8q pic.twitter.com/jrZUVwOBzG

— The Wall Street Journal (@WSJ) April 22, 2022

Those "Ukrainian Troops" are the Azovs.

How the West enabled genocide in Mariupol with its misguided Azov obsession Euromaidan Press

* * *

Mystery drone: How the Air Force fast-tracked a new weapon for Ukraine Politico

Fallout: Ukraine Crisis Upends Russia's Role in the South China Sea Center for Strategic and International Studies
Stop Pretending This Is A Normal Election. BrasilWire
Protests sweeping Peru strand tourists and close copper mines FT
Biden Administration
Excluding Puerto Rico from safety-net benefits doesn't violate Constitution, court says SCOTUSblog

Biden DOT unveils plan to reduce carbon, with no way to show if those efforts work Politico

The Marble Palace Blog: Book Banning Trend Reaches SCOTUS Gift Shop Law.com
Supply Chain
Forget Gas Prices. The Billionaire Club's Run on Cobalt Says Everything about Our Battery-Powered Future Vanity Fair. Remember when Trump wanted to buy Greenland?

Long-term container rates plummet on key US to Far East routes Hellenic Shipping News
Health Care
The CDC is warning of a mysterious and dangerous rash of liver-injuring hepatitis cases in kids Business Insider. "The culprit behind the cases of liver inflammation seems to be a pathogen called adenovirus 41, a virus that spreads (like COVID does) through close contact." Covid does not spread through "close contact," which is a term without meaning. Covid is airborne and spreads through aerosols. The CDC page on adenovirus transmission has "coughing or sneezing" (and not breathing, talking, or singing). Maybe this time the droplet goons are right! But it would be nice to be sure.

Leave your shoes outside, these scientists say CNN. The next assault on personal freedom.
Our Famously Free Press
Open Letter from Former Defense, Intelligence, Homeland Security, and Cyber Officials Calling for National Security Review of Congressional Tech Legislation (PDF) James R. Clapper, Jane Harman, Jeh C. Johnson, Michael J. Morell, Leon E. Panetta, Admiral Michael S. Rogers, Frances F. Townsend (DD).

Obama points finger at tech companies for disinformation in major speech The Hill. Maybe somebody could just write up the Official Narrative and post it somewhere? So we could be sure whatever we were saying was safe?

CNN+ Is Shutting Down One Month After Launch (EXCLUSIVE) Variety. Oopsie.
Assange
Assange Extradition Order Sent to Priti Patel Consortium News

Australia says will not challenge Assange extradition Channel News Asia
Class Warfare
America Gave Up on Overtime—and It's Costing Workers $35,451 a Year Time

Money Maze: Retirees Turn Detective to Find 'Lost' Pensions Real Clear Investigations

The Political Isn't Personal Jacobin
Antidote du jour (via):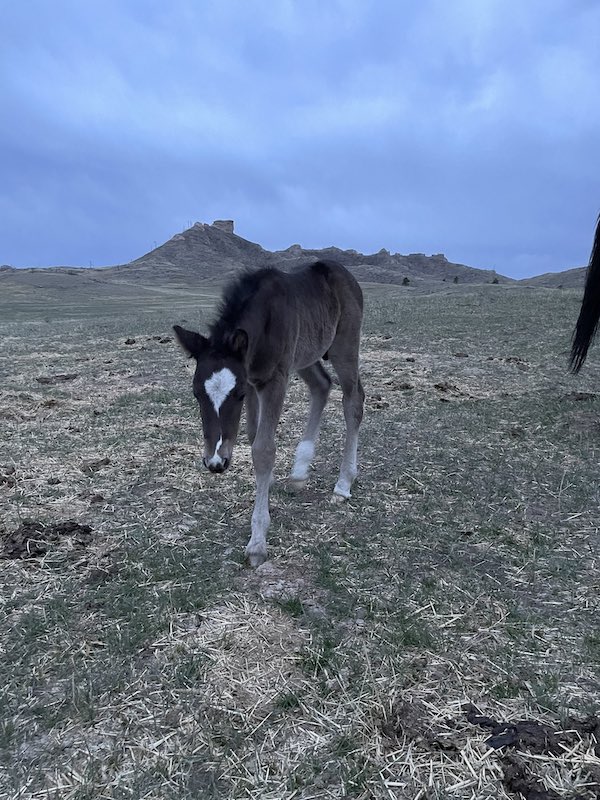 See yesterday's Links and Antidote du Jour here.