Lambert and I, and many readers, agree that Ukraine has prompted the worst informational environment ever. We hope readers will collaborate in mitigating the fog of war — both real fog and stage fog — in comments. None of us need more cheerleading and link-free repetition of memes; there are platforms for that. Low-value, link-free pom pom-wavers will be summarily whacked.
And for those who are new here, this is not a mere polite request. We have written site Policies and those who comment have accepted those terms. To prevent having to resort to the nuclear option of shutting comments down entirely until more sanity prevails, as we did during the 2015 Greek bailout negotiations and shortly after the 2020 election, we are going to be ruthless about moderating and blacklisting offenders.
–Yves
P.S. Also, before further stressing our already stressed moderators, read our site policies:
Please do not write us to ask why a comment has not appeared. We do not have the bandwidth to investigate and reply. Using the comments section to complain about moderation decisions/tripwires earns that commenter troll points. Please don't do it. Those comments will also be removed if we encounter them.
* * *
Forever young: Many cold-blooded creatures don't age, studies show Agence France Presse
World's rarest sea turtle lays eggs on Texas beach Houston Chonicle
Discovery of 'hidden world' under Antarctic ice has scientists 'jumping for joy' Lve Science
Markets Are Losing the Anchor of a Generation Bloomberg. The deck: "Inflation has undermined the credibility of central banks. That explains how bond yields can be rising even as recession fears mount."
Wild solar weather is causing satellites to plummet from orbit. It's only going to get worse. Space.com
Climate
#COVID19
Endemicity is not a victory: the unmitigated downside risks of widespread SARS-CoV-2 transmission (preprint) medRxiv. Model study. From the Abstract: "An expectation exists, both in the lay public and in the scientific community, that future waves of the virus will exhibit decreased [infection fatality rate (IFR)], either due to viral attenuation or the progressive buildup of immunity. In this work, we examine the basis for that expectation, assessing the impact of virulence on transmission. Our findings suggest that large increases in virulence for SARS-CoV-2 would result in minimal loss of transmission, implying that the IFR may be free to increase or decrease under neutral evolutionary drift. We further examine the effect of changes in the IFR on the steady-state death toll under conditions of endemic COVID-19. Our modeling suggests that endemic SARS-CoV-2 implies vast transmission resulting in yearly US COVID-19 death tolls numbering in the hundreds of thousands under many plausible scenarios, with even modest increases in the IFR leading to an unsustainable mortality burden. Our findings thus highlight the critical importance of enacting a concerted strategy (involving for example global access to vaccines, therapeutics, prophylactics and nonpharmaceutical interventions) to suppress SARS-CoV-2 transmission, thereby reducing the risk of catastrophic outcomes."

Five COVID Numbers That Don't Make Sense Anymore The Atlantic (Re Silc). All CDC-invented or signal boosted….

DCGI approval in, but here's why you can't choose Corbevax as your booster just yet The Print (RK).
China?
Active Denial: A Roadmap to a More Effective, Stabilizing, and Sustainable U.S. Defense Strategy in Asia Quincy Institute
Myanmar
Myanmar junta in 'serious struggle to survive' as insurgency gathers momentum FT

Myanmar's Garment Factories Power Through Energy Crisis—That Might be the Problem Sourcing Journal
UK/EU
BRICS basket-based international reserve currency under consideration — Putin TASS and As BRICS summit kicks off, calls grow for parallel payment system to counter US hegemony Global Times. At the BRICS Business Forum.
Internationalization of the Currencies of BRICS Countries Herald of the Russian Academy of Sciences. From 2021, still germane.
New Not-So-Cold War
Ukrainian troops to withdraw from Severodonetsk, local leader says Axios. Escaping a cauldron….

Germany raises national energy alert over Russia's 'economic attack' Politico

The Carlyle Lectures 2022 – The Cold War and the Canon of Liberalism Faculty of History, University of Oxford. Many videos.
Biden Administration
#BREAKING Following spate of traditional mass shootings that claimed dozens of lives in troubled, violence-prone, gun-strewn, Far Northwestern banana-exporting republic of US, Supreme Court in coastal capital of Washington DC strikes down gun laws as undermining American culture.

— gathara (@gathara) June 23, 2022
The Government's Investigation Into Brookings Should Worry Think Tanks The Nation
Supply Chain
Strong rouble, lack of vessels to hamper start of new export season for Russian wheat Hellenic Shipping News
Daily Harvest recalls a lentil dish after customers report food poisoning online NPR (dk). Commentary:
When you look at DTC food business models, frankly, a lot of them are about entrepreneurs who wanna sell food but don't wanna be assed to deal with all the hygiene & QA safeguards that grocery stores require. Why? Bc grocery stores got tired of getting caught spreading outbreaks.

— Dr Sarah Taber (@SarahTaber_bww) June 23, 2022
(DTC = Direct To Consumer.) Another regulatory arbitrage play.
The Bezzle
PYMNTS Data: 23% of Americans Owned Crypto in 2021 as Processors Stepped up Support PYMNTS.com. Yikes. That's a lot of scope for fraud and loss.

Don't Believe the Obits for Bitcoin WSJ. There will always be a place for fraud in our financial system.
Daycare Apps Are Dangerously Insecure EFF
Monkeypox
We Can't Let Monkeypox Turn into a Repeat of COVID Scientific American

US allows commercial labs to test for monkeypox Center for Infectious Disease Research and Policy

CDC Eyes Bavarian Monkeypox Vaccine for Kids as Outbreak Spreads Bloomberg
Healthcare
Let Debt Be Thy Medicine… Jesse Ventura's Die First Then Quit
Zeitgeist Watch
Alexa to add voices of your deceased loved ones The Hill. Quite a market for that now, I would say.
Tax excess margins Interfluidity
Class Warfare
Episode 187 – The Boy Who Cried Wolff (w/ Prof. Richard Wolff) (podcast) Bad Faith. "Marxist economist Richard Wolff returns to the podcast to answer all of your inflation questions." Fun stuff; Wolff is a hoot.

Power Causes Brain Damage The Atlantic (Re Silc). From 2017, still germane.
Music Direct's Jim Davis and Partners to Open Vinyl Pressing Plant Next Year Billboard. More manufacturing, please.
More Japanese carpentry, please:
Antidote du jour (via):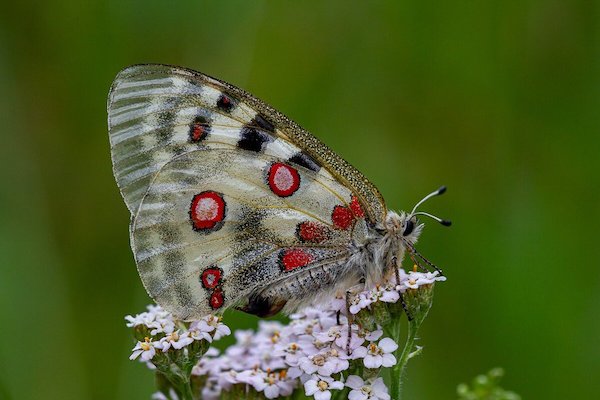 See yesterday's Links and Antidote du Jour here.