Lambert and I, and many readers, agree that Ukraine has prompted the worst informational environment ever. We hope readers will collaborate in mitigating the fog of war — both real fog and stage fog — in comments. None of us need more cheerleading and link-free repetition of memes; there are platforms for that. Low-value, link-free pom pom-wavers will be summarily whacked.
And for those who are new here, this is not a mere polite request. We have written site Policies and those who comment have accepted those terms. To prevent having to resort to the nuclear option of shutting comments down entirely until more sanity prevails, as we did during the 2015 Greek bailout negotiations and shortly after the 2020 election, we are going to be ruthless about moderating and blacklisting offenders.
–Yves
P.S. Also, before further stressing our already stressed moderators, read our site policies:
Please do not write us to ask why a comment has not appeared. We do not have the bandwidth to investigate and reply. Using the comments section to complain about moderation decisions/tripwires earns that commenter troll points. Please don't do it. Those comments will also be removed if we encounter them.
***
Eastern Monarch Butterfly Population Hints at Recovery Treehugger
New bacterium roughly the size, shape of an eyelash smashes size record Ars Technica
India's next big street-food craze? BBC
10 Conspiracy Thrillers for the Truly Paranoid Gizmodo
When Did Perfume Stop Being About Sex? NYT
Airlines got $50 billion in pandemic relief — but are still screwing Americans NY Post
How do you define an 'invasive' species? Narwhal
Bars, businesses, locals pan Hochul's plan to raze their Penn Station neighborhood NY Post
We need smarter cities, not "smart cities" MIT Technology Reviiew
#COVID-19
How's New York City Doing? The City

Long covid is shrinking the British workforce Quartz

Biden Pays Big Bucks For Pfizer's Latest Flop American Conservative

Army Guard troops risk dismissal as vaccine deadline looms AP (re Šilc)

***

Human cost of China's zero-Covid policy measured in stress, anxiety South China Morning Post

The new buzzword for Chinese people sick of being locked down is 'runxue': the study of leaving the country completely FT

Alarm in Beijing after announcement zero-Covid policy may last five years Guardian (re Šilc)
Shortages
'Minister for food' needed to combat threats to supply shortages Sydney Morning Herald

To Prevent Formula Shortages, Break Up Monopolies Counterpunch
Monkeypox
Jerri-Lynn here. I included the following links in yesterday's ration, but due to a formatting error, I don't think they were visible to readers. My apologies if they're duplicates.
Monkeypox Virus Mutating More Than Expected, Say Scientists Bloomberg

Monkeypox outbreak in U.S. is bigger than the CDC reports. Testing is 'abysmal' NPR (David L). Moi: This link led me to wonder what places with a functioning public health system, e.g., Hong Kong, Singapore, Taiwan, Vietnam, are doing about monkeypox testing. This is what I found after a cursory search: Taiwan reports imported monkeypox case Outbreak News Today. Note the detail about contact tracing.
New Not-So-Cold_War
Western Officials Admit Ukraine Is Crawling With CIA Personnel Caitlin's Newsletter. Caitlin Johnstone.

A pivotal moment in eastern Ukraine Indian Punchline

Russia-Ukraine live news: Moscow 'defaults on foreign debt' Al Jazeera

Russia defaults on foreign debt for first time since 1998 – reports Guardian (DK)

Russian forces turn sights on Lysychansk in battle for eastern Ukraine Reuters

G-7 Nears Agreement on Exploring New Sanction Capping Russian Oil Price WSJ. Good luck with that.

***

Ukraine Joining NATO Will Not Be Discussed At Bloc's Upcoming Summit In Madrid, Says Spain Republic World

Thousands demonstrate in Madrid ahead of NATO summit Al Jazeera ( re Šilc)

***

Not-so-emergency aid: Billions in funding to avert mass hunger still waiting to be spent Politico

UK PM Calls On World Leaders To Act Swiftly To Get Vital Food Supplies Out Of Ukraine Republic World
G7
How the G7 Could Help the Debt-Distressed Project Syndicate Mariana Mazzucato and Alan Donnelly

G-7 leaders to commit to Ukraine, US sending anti-air system AP

G7 leaders launch infrastructure fund to counter Chinese influence Deutsche Welle
Health Care
Now is not the time for Congress to further cut hospitals' Medicare payments Stat
Abortion
1/6
Here's ten minutes of every prominent Democrat denying Donald Trump won the presidential election in 2016. These same people now tell us questioning the result of a presidential election is a direct threat to our democracy. pic.twitter.com/h428LRT8Tq

— Clay Travis (@ClayTravis) June 23, 2022
Tanya Plibersek declares environment 'is back front and centre' in Australia at UN ocean conference Guardian
Climate Change
Banks and UK supermarkets accused of backing deforestation in Brazil Guardian

Democrats in the California Senate Could Make or Break Refinery Pollution Bill Capital & Main

Seville to name and classify heatwaves in effort to protect public Guardian
l'affaire Jeffrey Epstein
Ghislaine Maxwell on suicide watch, may seek sentencing delay: lawyer NY Post
Class Warfare
Amazon Is Intimidating and Harassing Organizing Workers in Montreal Jacobin

Ten Ways Billionaires Avoid Taxes on an Epic Scale ProPublica
Old Blighty
Criminal barristers begin strike in row over legal aid fees Guardian

Boris Johnson, Barbra Streisand, Thunderbirds, and the British media machine Columbia Journalism Review

Bullish Boris claims Tory revolt is 'settled' despite calls for Cabinet to stage coup and rumours swirling of SIX MPs defecting to Labour – but even plotters admit the PM will 'probably' still be there in the Autumn Daily Mail
Hong Kong's Cathay Pacific back on hiring spree in anticipation of take-off in global air travel, but faces recruitment challenges South China Morning Post
China"
US ban on cotton from forced Uyghur labour comes into force Guardian
Pakistan's Negotiations With Terrorists The Diplomat
India
Inflation, RBI and the Tale of Two Economic Advisors The Wire
More than 1 million voters switch to GOP in warning for Dems AP
Biden Administration
Biden's Campaign for "Digital Democracy" Is Really a Giveaway to Big Tech Jacobin

Expert groups say Biden should show 'political courage' on Iran deal return Responsible Statecraft
One reason I'm far less agitated by politics is I saw the same hyperventilating crowd ignore Obama actually destroying democracy in 2009-2010 when the public picked him to stop a financial crisis and instead he stopped a New Deal.

— Matt Stoller (@matthewstoller) June 27, 2022
Antidote du Jour (via):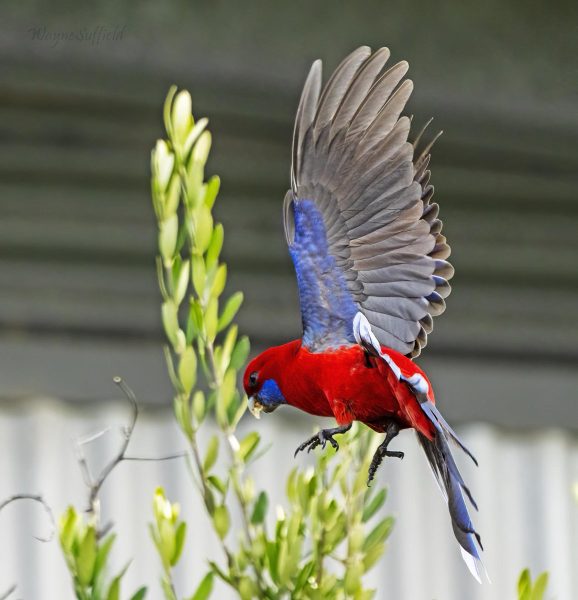 And a bonus (non-avian) video (re Šilc):
See yesterday's Links and Antidote du Jour here.