Yves here. I'm a little puzzled by this article, because it finesses the issue that Lambert from time to time has tried to address, and has been unable to get resolved by political scientists: "What is the Democratic [Republican] Party?" The only answer Lambert got was "That's a hard question" and he has not (yet) come up with a conclusion of his own. Normally, the lack of clarity about what the party is isn't of central importance, but here it is. For instance, is what Neuburger calls an ecosystem actually part of the apparatus?
One of the reasons this is so messy is the US operates in an unethical manner, with individuals in influential positions regularly operating in multiple capacities for more than one organization, when having more than one master typically created conflicts of interest. And unlike lawyers, none of these power brokers get waivers for these conflicts from their clients. Janine Wedel's The Shadow Elite remains the definitive work on this topic. She found that Washington DC operated a lot like late Soviet era Poland. The blurb for her book gives a good overview:
It can feel like we're swimming in a sea of corruption. It's unclear who exactly is in charge and what role they play. The same influential people seem to reappear time after time in different professional guises, pressing their own agendas in one venue after another. According to award-winning public policy scholar and anthropologist Janine Wedel, these are the powerful "shadow elite," the main players in a vexing new system of power and influence.

In this groundbreaking book, Wedel charts how this shadow elite, loyal only to their own, challenge both governments'; rules of accountability and business codes of competition to accomplish their own goals. From the Harvard economists who helped privatize post-Soviet Russia and the neoconservatives who have helped privatize American foreign policy (culminating with the debacle that is Iraq) to the many private players who daily make public decisions without public input, these manipulators both grace the front pages and operate behind the scenes. Wherever they maneuver, they flout once-sacrosanct boundaries between state and private.
Back to Neuburger's latest post. I beg to differ with his assumption that left leaning groups could have influenced Obama (and notion that Ezra Klein and Matt Yglesias are anything more than fauxgressives; see, for instance, a 2011 post: New Propaganda Coinage: "To Klein"). Obama was a firmly center-right, anti-change President who could be depicted as "liberal" when convenient by virtue of his skin color. They don't represent the sort of deep pockets that could make a difference with a re-election campaign.
In fact, the money dynamic was the opposite. The White House could and did get big foundations to cut funding to "lefty" groups that didn't fall in line with the Administration's messaging. Some of you may remember Jane Hamsher of FireDogLake. From our 2011 post, Frustrated White House Slams "Professional Left":
Stress will bring out an organism's or an organization's defenses, and the beleagured Obama administration is looking mighty defensive these days. The great unwashed public isn't buying its PR about its supposed accomplishments, such as the disgrace that it misbrands as financial reform (which 80% are skeptical will prevent a future crisis) and health care reform (which a recent poll shows disapproval v. approval in a 4:3 ratio).

Yet this is an Administration that, ironically, seems to think its Faustian pacts with corporate interests can be sold to a presumed-to-be-clueless public with artful PR…While politicians all oversell what they can accomplish, the Team Obama campaign has become increasingly desperate as the inconsistency between the Administration's "product positioning" and observable reality become increasingly evident….

The Obama Administration appears pathologically unable to see that its flagging poll numbers and the high odds of credibility-sapping Democrat losses in the mid-term elections are the result of errors in judgment. But instead, it is now reduced to trying to shift blame for its flagging fortunes onto….evil pinkos! This would be comical if it weren't utterly pathetic.

What passes for the left in this country has been so marginalized that it has limited sway to begin with (although the public is strongly supportive of some positions they defend, such as preserving Social Security and Medicare). And Team Obama would have to have a badly distorted self image to think its centrist (at best) policies qualify as progressive.

A more logical explanation is that the Administration presumed it could either co-opt or corral enough liberals so that any salvos from that flank would be limited to those deemed so extreme that their opposition might actually be a plus (think the controversial Noam Chomsky). Jane Hamsher has chronicled the aggressive Obama efforts to shackle liberal groups :

Someone asked me over the weekend to be more explicit about what the term "veal pen" means:

The veal crate is a wooden restraining device that is the veal calf's permanent home. It is so small (22″ x 54″) that the calves cannot turn around or even lie down and stretch and is the ultimate in high-profit, confinement animal agriculture.(1) Designed to prevent movement (exercise), the crate does its job of atrophying the calves' muscles, thus producing tender "gourmet" veal.

[]

About 14 weeks after their birth, the calves are slaughtered. The quality of this "food," laden with chemicals, lacking in fiber and other nutrients, diseased and processed, is another matter. The real issue is the calves' experience. During their brief lives, they never see the sun or touch the Earth. They never see or taste the grass. Their anemic bodies crave proper sustenance. Their muscles ache for freedom and exercise. They long for maternal care. They are kept in darkness except to be fed two to three times a day for 20 minutes…..

I heard it over and over again — if you wanted to criticize the White House on financial issues, your institutional funding would dry up instantly. The Obama campaign successfully telegraphed to donors that they should cut off Fund for America, which famously led to its demise. It wasn't the last time something like that happened — just ask those who were receiving institutional money who criticized the White House and saw their funding cut, at the specific request of liberal institutional leaders who now principally occupy their time by brown nosing friends and former co-workers in the White House.

And so the groups in the DC veal pen stay silent. They leadership gets gets bought off by cocktail parties at the White House while the interests of their members get sold out….

Where are they on health care? Why aren't they running ads against the AMA, the hospitals, the insurance industry barons who have $700 million in stock options, PhRMA, the device manufacturers and the White House for doing back room deals with all of the above?

Why are they not calling for the White House to release the details of those secret deals?

Because they are participating in those deals, instead of trying to destroy them. Well, that and funneling millions of dollars in pass-throughs to their consultant friends that they are supposed to be spending on the health care fight.

The truth is — they've all been sucked into insulating the White House from liberal critique, and protecting the administration's ability to carry out a neoliberal agenda that does not serve the interests of their members. They spend their time calculating how to do the absolute minimum to retain their progressive street cred and still walk the line of never criticizing the White House.
Apologies if this history seems overlong, but it's important to understand how the already weak organized left was "veal penned" during the Obama Administration.
By Thomas Neuburger. Originally published at God's Spies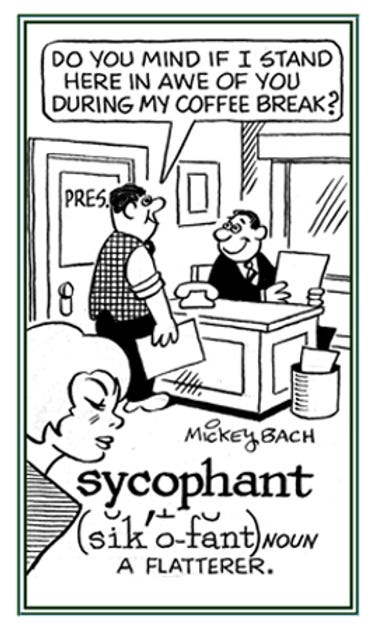 In a recent Twitter thread, Adam Jentleson, a former top Harry Reid staffer, takes the Democratic Party ecosystem — and in particular its "big-budget lefty orgs" — to task for their share of the problem we face today.
That share is large, since they largely abandoned their progressive-advocacy roles in 2009 and later, when Democrats had a real chance to make big structural change — and spent time instead "standing in awe of Obama," to paraphrase the above cartoon. For example, Democrats didn't codify Roe into law when they could, when the controlled both Houses of Congress and the presidency; now the task seems impossible, when they're likely to control none of that.
For the magnitude of the Democrats' opportunity in 2009, see this by Dave Johnson at "Seeing the Forest." That year was, in retrospect, their one shot, and they blew it badly. But as Jentleson notes, it wasn't just the White House that blew it, or the Democratic Congress. It was almost everyone with power in the Party orbit.
God's Spies is a reader-supported publication. To receive new posts and support my work, consider becoming a free or paid subscriber.
Jentleson's thread text follows below, lightly edited for clarity. All emphasis is mine.
As we pore over the forensics of how we got here, the message from those who controlled the Dem party for the last 30 years or so has been that Republicans had a long-term plan, so what was Biden supposed to do? That begs the question: What were you doing that whole time? 1/
Note his address to "you," the ecosystem that he says "controlled the Dem party for the last 30 years." Keep the word "controlled" in mind as you ponder the implications of this piece.
One area of focus should be the progressive advocacy space. A multi-multi million dollar industry, many big orgs in this space were founded long ago with the mission of countering conservatives' structural advantages in the halls of power. Did they do a good job? Let's see. 2/

Today, these orgs are being raked over the coals for being too consumed with woke infighting to be effective. Maybe, I don't know, but it's beside the point. Pull back: they had their chance, failed, and the moment passed. Everything else is recriminations. So what was that chance? 3/

The chance was 2009. Obama came into office with the most dominant electoral college win in more than 20 years. Dems held 257 (!) seats in the House + 60 in the Senate. If the mission of progressive orgs was to correct structural imbalances, this was the moment of opportunity.4/
Then he discusses Obama.
President Obama was filibuster-reform curious. Maybe more — he ran as an outsider, after all. So when he stepped into the Oval, did he encounter a multi-million dollar advocacy industry demanding that he reform the filibuster to reduce conservatives' structural power? Lol no. 5/

This thread is about the multi-multi-million dollar progressive advocacy space. Maybe Obama would've encountered professional, well-funded, cross-coalitional demands for structural reform and opted against them. The problem is, he never encountered them in the first place. 6/
This is quite forgiving of Obama, since it presumes he was convincible when he entered office. Here is Barack Obama in 2006, a full two years before "Yes We Can" sold the country on his love for the non-wealthy:
This piece describes the Hamilton Project, a creature of Robert Rubin, Roger Altman and Peter Orszag, whom Obama thanks personally in his speech at the Project's inauguration. (Interesting that they chose Obama as their inaugural speaker, since his star had only started to rise in 2006. He was, remember, just a freshman senator at that point. Had he been marked for marketing already by this group? I suspect the answer is yes; it certainly anticipates his successful Wall Street fundraising in the following two years.)
Obama calls the people in the room, all neoliberals, "innovative." Then he adds, "Our country owes a great debt to a number of the people who are in this room because they helped put us on a pathway of prosperity we're still enjoying". Would he be talking about the neoliberal prosperity we're enjoying even to this day? Or rather the prosperity that Obama, Rubin, Altman, Orszag, and a few thousands of their wealthy friends are enjoying?
There are other atrocities in the speech as well. It's short, so I'll leave you to find them for yourself.
Back to Jentleson:
It's a question of how to wield power. You had one shot, So what did you do? Instead of demanding the structural reforms that the progressive advocacy world supposedly existed to counter, it decided to cheerlead whatever the administration did. Access uber alles. 7/

The entire point of advocacy orgs is to provide additional insight behind what the WH can glean. Trust me, the money they burn on advocating WH priorities is virtually worthless. This thread is asking: if big lefty advocacy orgs can't see down the field, what's the point of them?
Another major point. Though Jentleson doesn't name them, the organization he might mean include CAP (a very neoliberal outfit), national NARAL, the national Sierra Club, the Environmental Defense Fund, WWF (which I've written about here), Planned Parenthood Action Fund (the national PAC), and so on. Planned Parenthood and national NARAL, for example, didn't hold Obama's feet to the fire after he reinstated the Stupak Amendment into the ACA as part of his signing statement, yet they exist solely to protect women's health and rights. They also did this. And the national Sierra Club has done things like this.
And none of this touches the massive, dismal future of climate change regulation.
Jentleson says, regarding the motivation of these orgs, "Access uber alles." I would add that tribal loyalties trump policy as well. ("When our side screws you, it's ok. Nothing is allowed to damage our side.")
His next point is also important:
There's a real accounting to be had here. As someone who worked in the progressive advocacy space at the time, the overwhelming vibe was to back the administration. Look I get the reflex. But these were multi-million-dollar orgs whose *entire purpose* was to have the long view.

Part of that 30 year plan was destroying any established group that advocated or organized Dem voters.

— Camille LaGuire (@camillelaguire) July 17, 2022

The thing is, the intellectual heft for structural reforms was already there. Folks like @mattyglesias and @ezraklein had been advocating for [it] for years. Republicans had laid the basis for it [structural reform] in laws journals and Senate speeches. Did the lefty space push [structural reform]? Lol no. 😂 😢

The professional lefty space, by which I mean the big orgs, [see likely list above] faced a choice: advocate for structural reforms at a time when Dems had the votes to enact them, or become meek cheerleaders behind whatever Democratic leaders wanted to do. It chose the latter. And here's the thing…
And Jentleson notes the contradictions — the lefty orgs (i.e. "liberal" in the professional sense) don't exist to pass legislation. They exist to influence the administration and bend the policy curve toward progressive action:
These big-budget lefty orgs were set up to exert elite influence, not to command grassroots pressure or provide air cover via TV ads. They don't have chapters in swing states etc. So the idea that they played any meaningful role in passing the priorities of the Obama admin is BS.
They can't justify a cheerleading-only role with presences only in blue states. And yes, there is an accounting, and that comes now, with the end of Roe and the perhaps-fatal weakening of the EPA and the rest of the regulatory state.
Jentleson closes with an answer to a Twitter question:
How much of this was informed by an (inaccurate) view that there had been a massive realignment in 2008 and Dems would hold a near permanent majority (i.e., they'd be winning Indiana at the Presidential level for decades to come.) as long as too much change didn't scare people?

— Aditya Sood (@adityasood) July 17, 2022

This [question above] is a good Q, but it gets back to my main point. I'm talking about multi-million-dollar orgs founded for the exact purpose of countering conservatives' structural advantages. If they couldn't read exit polls more accurately than your average Joe, what was the point of them?
"What's the point to them?" Yet he has already answered this question, earlier in the thread: "Access uber alles."
I would add to that answer — career-building, list-building and fundraising. These orgs exist, among their other goals, just to exist and to further the careers of their leaders. They don't exist to risk being tossed out of what Jane Hamsher famously called the Democratic "veal pen," even if that violates their stated mission.
The problem, "fixing the Democratic Party," is larger than most people think. It's not enough to reform its leadership, to reform the Party "as currently led." Most of the Party's big-dollar ecosystem exists to keep it just as it is, to make sure the Party stays "as currently led."
If the Party's ecosystem isn't reformed or replaced, nothing meaningful will change, and newer leaders will fight an uphill battle against the Party's own big supporters.
By the way, if I were inclined to peel away support in favor of an actual progressive party, I'd start with labor. Its members are perpetually screwed by the Party-as-is, and the rank-and-file seem to know it.