Lambert and I, and many readers, agree that Ukraine has prompted the worst informational environment ever. We hope readers will collaborate in mitigating the fog of war — both real fog and stage fog — in comments. None of us need more cheerleading and link-free repetition of memes; there are platforms for that. Low-value, link-free pom pom-wavers will be summarily whacked.
And for those who are new here, this is not a mere polite request. We have written site Policies and those who comment have accepted those terms. To prevent having to resort to the nuclear option of shutting comments down entirely until more sanity prevails, as we did during the 2015 Greek bailout negotiations and shortly after the 2020 election, we are going to be ruthless about moderating and blacklisting offenders.
–Yves
P.S. Also, before further stressing our already stressed moderators, read our site policies:
Please do not write us to ask why a comment has not appeared. We do not have the bandwidth to investigate and reply. Using the comments section to complain about moderation decisions/tripwires earns that commenter troll points. Please don't do it. Those comments will also be removed if we encounter them.
* * *
People are 'Hunting' Invasive Spotted Lanternflies—And You Should, Too Smithsonian
The Bigger This Fungus Gets, the Worse We're Doing The Atlantic
What Do We Lose When We Lose Our Trees? Men Yell at Me
Climate
Climate startups' secret weapon to meet their missions Protocol. Public Benefit Corporations (PBCs).
#COVID19
U.S. to end purchase of COVID-19 vaccines as industry pivots to commercial market Yahoo News. Market guaranteed, mission accomplished.

NorthShore to pay $10M to settle Covid vax mandate lawsuit; Fired workers could get $25K and their jobs back Cook County Record

* * *

With Innovation, We Can Keep Reducing the Toll of COVID-19 Edward Nirenberg, Gavin Yamey, and Ilan Schwartz Time. "Aside from these measures, while there is a strong case for mandating indoor mask use in a surge, unfortunately, we see little political appetite for the return of such mandates." Creating such a "political appetite" would be the real innovation.

* * *

How much virus does a person with COVID exhale? New research has answers Nature. "The study also highlights the variation between individuals in the amounts of exhaled virus, which ranged from non-detectable levels to those associated with 'superspreaders'. One Omicron-infected participant, for example, shed 1,000 times as much viral RNA through fine aerosol as the maximum level observed in those with Alpha or Delta. The researchers say that the root of these discrepancies remains a mystery but could be related to biological factors such as a person's age. Behaviour might play a part, too: the study's superspreader coughed more frequently than others. If new variants are more prone to superspreading, that might drive them to dominate COVID-19 cases. The team notes that people infected with SARS-CoV-2 exhale much lower amounts of viral RNA than people infected with influenza, a comparable airborne disease. This suggests that SARS-CoV-2 could spin off variants that transmit even more virus."

Awareness of SARS-CoV-2 Omicron Variant Infection Among Adults With Recent COVID-19 Seropositivity JAMA Network From the Abstract: " Of the 210 participants (median [range] age, 51 (23-84) years; 136 women [65%]) with serological evidence of recent Omicron variant infection, 44% (92) demonstrated awareness of any recent Omicron variant infection and 56% (118) reported being unaware of their infectious status. Among those who were unaware, 10% (12 of 118) reported having had any symptoms, which they attributed to a common cold or other non–SARS-CoV-2 infection."

Blood abnormalities found in people with Long Covid Science. "The Long Covid patients, most of them struggling with intense fatigue, brain fog, and other symptoms, had low levels of cortisol, a stress hormone that helps the body control inflammation, glucose, sleep cycles, and more. Features of their T cells indicated their immune system was battling unidentified invaders, perhaps a reservoir of SARS-CoV-2 or a reactivated pathogen such as Epstein-Barr virus."
Monkeypox
WHO: Monkeypox cases rose 20% in past week Center for Infectious Disease Research and Policy

Human Monkeypox without Viral Prodrome or Sexual Exposure, California, USA, 2022 Morbidity and Mortality Weekly Report, CDC. "His primary risk factor was close, nonsexual contact with numerous unknown persons at a crowded outdoor event. His case highlights the potential for spread at such gatherings, which may have implications for epidemic control. The lack of both sexual exposure and anogenital involvement indicates that mode of transmission may be associated with clinical symptoms; fomites (hotel bedding and sheets, high-touch areas in public settings) may be alternative modes of transmission. Overall, the viral inoculum required for all possible modes of transmission remains an area of active investigation." Note that "close contact," putatively touch, includes airborne transmission as a confounder. The CDC's case report database, as I show here, cannot represent the possibllity of aerosol transmission, and hence its survey forms will not include questions relevant to that mode. Still, it's good to see a little pushback on the "gay plague" talking point.

Monkeypox Vaccine Maker Seeks Partners in Race to Meet Demand Bloomberg
China?
China's GDP growth forecasts slashed as coronavirus, a property sector slump and heatwaves erode economic recovery South China Morning Post

US, Taiwan to start formal trade talks under new initiative Channel News Asia

Echoing Sun Tzu:

Everyone needs a clear understanding of himself.
So does a nation. pic.twitter.com/mDrur19hhg

— Lijian Zhao 赵立坚 (@zlj517) August 16, 2022

Improved trolling from China, but is it so wrong?
Myanmar
'Survival at any cost': Myanmar generals move to cement power Al Jazeera

Chinese Mega Project in Myanmar 'Not Affected' by Owner's Arrest: Company Official The Irrawaddy. Odd!
Apple suppliers to make Apple Watch and MacBook in Vietnam – Nikkei Reuters
Intel to invest $7 billion in new plant in Malaysia, creating 9,000 jobs Reuters
Syraqistan
Turkey, Israel to restore full diplomatic ties France24
UK/EU
Labour's Dogmatism London Review of Books
New Not-So-Cold War
Playing With Fire in Ukraine John Mearsheimer, Foreign Afffairs

Americans are paying for slogans on bombs aimed at Russians WaPo. Perfect distillation of the PMC notion that words are violence.

* * *

Russian Air Strikes on Odesa Raise Concerns for Grain Shipments Maritime Executive

Russian shakes up Black Sea fleet command after series of blows in Crimea – state agency Reuters

China to send troops to Russia for 'Vostok' exercise Reuters

How Putin's War Changed My Moscow Der Spiegel

* * *

Why is Amnesty apologising for telling the truth about Ukrainian war crimes? Jonathan Cook

They keep showing their ***:

Every. Fucking. Time. https://t.co/jWeG0JS8EB pic.twitter.com/DEEgrGKy74

— 38Parrots (@Parrots38) August 18, 2022

Unless they're trying to attract more mercs, of course. In that case, the insignia would be plus.
Mexico's president sounds increasingly radical. Is a clash with Washington imminent? Miami Herald
Biden Administration
Eighteen U.S. states join Missouri probe into Morningstar ESG Reuters

'Help is on the way': FDA finalizes rule that should usher in cheaper hearing aids CNN. Hopefully Stoller will have views.

Closing Down the Billionaire Factory Matt Stoller, BIG. On private equity.
Police State Watch
Black Lexington Plaintiffs Seek Restraining Order Against Police For 'Harassment, Coercion, And Threatening Conduct' Mississipi Free Press

Public Safety Dance The Baffler
Health Care
Dr David Berger: A principled advocate for equality and science in healthcare WSWS
Imperial Collapse Watch
Military's search for tech zen goes transnational Responsible Statecraft (Re Silc).
When Cities Treated Cars as Dangerous Intruders MIT Press Reader
Class Warfare
* * *
Epigenetic 'Clocks' Predict Animals' True Biological Age Quanta
Having 'good' posture doesn't prevent back pain, and 'bad' posture doesn't cause it The Conversation
Antidote du jour (via):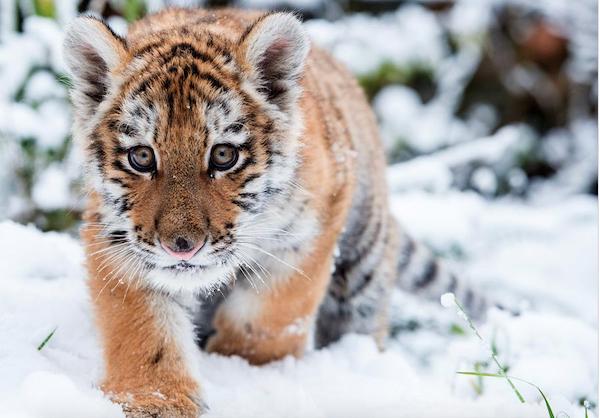 See yesterday's Links and Antidote du Jour here.