Patient readers, we had to remove two cross posts that we were not authorized to use. Please do not compound the error by reposting archived versions. I removed two threads that did so, besides speculating on the causes of the removal. Apologies, and thank you! –lambert
* * *
Lambert and I, and many readers, agree that Ukraine has prompted the worst informational environment ever. We hope readers will collaborate in mitigating the fog of war — both real fog and stage fog — in comments. None of us need more cheerleading and link-free repetition of memes; there are platforms for that. Low-value, link-free pom pom-wavers will be summarily whacked.
And for those who are new here, this is not a mere polite request. We have written site Policies and those who comment have accepted those terms. To prevent having to resort to the nuclear option of shutting comments down entirely until more sanity prevails, as we did during the 2015 Greek bailout negotiations and shortly after the 2020 election, we are going to be ruthless about moderating and blacklisting offenders.
–Yves
P.S. Also, before further stressing our already stressed moderators, read our site policies:
Please do not write us to ask why a comment has not appeared. We do not have the bandwidth to investigate and reply. Using the comments section to complain about moderation decisions/tripwires earns that commenter troll points. Please don't do it. Those comments will also be removed if we encounter them.
* * *
China's Mars rover finds hints of catastrophic floods
Nature
NASA crashes DART spacecraft into asteroid in world's 1st planetary defense test (videos) Space.com
'Exceptional' fossil suggests early birds were brainy Science
The Unease You Feel Is the Fed Pushing Into a Recession Bloomberg. This Powell dude is one busy guy:
NOW – US central bank digital currency would not be anonymous, says Federal Reserve Chair Powell. pic.twitter.com/xwkQFZTrjk

— Disclose.tv (@disclosetv) September 27, 2022
Well, naturally!
Climate
This Climate Tech Boom Is Recession-Proof Bloomberg

Electric cars could break the grid if future drivers stick to today's routines Nature

Maine Voices: Kennebec River dam debate hijacked by red herring Press Herald
#COVID19
The COVID-19 Booster's Public Relations Problem ProPublica. To me, the "public relations"/"messaging" frame makes assumptions about public health decision makers I am not sure that I share. Worth a read, however.

Association of SARS-CoV-2 Infection With New-Onset Type 1 Diabetes Among Pediatric Patients From 2020 to 2021 JAMA. Enormous cohort study from EHRs: 1 ,091,494 pediatric patients: 314,917 with COVID-19 and 776 ,577 with non–COVID-19 respiratory infections. From the Discussion: "In this study, new T1D diagnoses were more likely to occur among pediatric patients with prior COVID-19 than among those with other respiratory infections (or with other encounters with health systems). Respiratory infections have previously been associated with onset of T1D,6 but this risk was even higher among those with COVID-19 in our study, raising concern for long-term, post–COVID-19 autoimmune complications among youths." "Children don't get Covid." Remember that one? Commentary:

These are extreme increases: this is not good news at all: pic.twitter.com/jiOYIKKnEN

— Chris Turnbull (@EnemyInAState) September 26, 2022

How companies can ensure a Covid-free workplace FT

Is the next pandemic brewing on the Netherlands' poultry farms? Bulletin of the Atomic Scientists (KS).
China?
China growth to fall behind rest of Asia for first time since 1990 FT

China Reins In Its Belt and Road Program, $1 Trillion Later WSJ

'Completely underinvested' China woos foreign investors but still withholds what they want most South China Morning Post
Tokyo Olympics bribery arrests widens to third Japan sponsor AP
The Koreas
A palate cleanser (SD):

The Tripitaka Koreana – carved on 81258 woodblocks in the 13th century – is the most successful large data transfer over time yet achieved by humankind. 52 million characters of information, transmitted over nearly 8 centuries with zero data loss – an unequalled achievement. 1/ pic.twitter.com/TaNkmlldhA

— Incunabula (@incunabula) September 26, 2022

Neal Stephenson holds that the transmission of Hebrew scripture is the paradigm for "informational hygiene" in Snow Crash, but at "zero data loss" woodblock carvers beat scribes.
The Bezzle
Cruise's Self-Driving Cars Keep Blocking Traffic in San Francisco The Drive
How Kenya Became the World's Geothermal Powerhouse Reasons to be Cheerful
Syraqistan
3 ways these latest Iran demonstrations are different to past protests The Conversation

In wealthy Dubai, poor get free bread from machines France24 (Re Silc).
Dear Old Blighty
Kwarteng's policies won't get inactive Britain working again FT

IMF urges Truss to reverse top rate tax cut in rare intervention Telegraph (BC).

PM chief of staff Mark Fullbrook no longer paid via firm, says No 10 BBC. Oh.
European Disunion
How a party of neo-fascist roots won big in Italy AP. Commentary:

can't believe they made mussolini a woman in the reboot. this woke nonsense has ruined yet another franchise

— Ida🏳️‍⚧️🥔 (@Ida_Clemens) September 26, 2022
New Not-So-Cold Cold War
Ukraine 'referendums': Full results for annexation polls as Kremlin-backed authorities claim victory EuroNews

Ukraine's president: No talks with Putin if its land annexed AP

* * *

Germany Suspects Sabotage Hit Russia's Nord Stream Pipelines Bloomberg. No duh.

CIA warned German government against attack on Baltic Sea pipelines Der Spiegel

Baltic Pipe: Norway-Poland gas pipeline opens in key move to cut dependency on Russia EuroNews. It opened the same day Nordstream 1 and 2 were blown up. Odd!

[ulp] But do check the source:

BREAKING: Germany says attack on Nordstream pipeline has triggered NATO Article 5, but it's complicated since it was by the United States

— Reuters Pitchbot (Satire) (@ReutersPitchbot) September 27, 2022

* * *

The usual suspects:

TUCKER CARLSON: What really happened to the Nord Stream pipeline? FOX. Suspect: USA.

The Nord Stream Whodunit National Review. Suspect: Russia. Thread on the seabed and Russian submarines:

1. Circumstances
The leak is near the Danish island of Bornholm, at 54.8762°, 15.4099° in ~70 meters of water. This would be divable

2 things do make it suspicious:
a) It is just over 12 nautical miles from the Island in International waters
b) the EEZ here is disputed here (?) pic.twitter.com/qEZrQXvC5s

— H I Sutton (@CovertShores) September 27, 2022

Another suspect. France. Thread:

"Tell Merkel… I want her to know it was me."
A thread => 1/6 pic.twitter.com/h2ZuloPFIF

— L'ami de Maurice (@AmiDeMaurice) September 27, 2022

See also Helmer's post today. Suspect: Poland.

* * *

Explosive-Laden Drone Found Near Nord Stream Pipeline Pipeline Technology Journal. From 2015, possibly still germane.

BALTOPS 22: A Perfect Opportunity for Research and Resting New Technology Seapower. From June, possibly germane.

* * *

Draft evasion in today's Russia Gilbert Doctorow

Ukraine war: 100,000 Russians flee to Kazakhstan amid military draft South China Morning Post

* * *

Should America Go All In on Ukraine? The American Conservative

Preparing for the Long War Project Syndicate

New poll signals Americans are growing tired of support for Ukraine without diplomacy as the war against Russia drags on Insider

Poll: Americans support quick diplomatic end to war in Ukraine Responsible Statecraft

* * *

EXCLUSIVE: British father, 30, SPLITS from Ukrainian refugee accusing her of 'irrational behaviour, not handling her drink and stabbing a wall' – just four months after he dumped his partner of 10 years and mother of his two children to be with her Daily Mail. Was she a comedian?

Inside the Ukrainian Counterstrike That Turned the Tide of the War Time. And the cover:

Valery #Zaluzhny on the cover of "@TIME " pic.twitter.com/USaJFqE3us

— KyivPost (@KyivPost) September 26, 2022

Ukraine's next President?

Normalizing fascism:

The most emotional moment was when we suddenly met released Azov soldiers right inside the main hall on the Capitol Hill pic.twitter.com/cLUHfeT5Xu

— Daria Kaleniuk (@dkaleniuk) September 26, 2022

An "emotional moment." Oh.

* * *

Europe's future, from friend of the blog Philip Pilkington:

1/ Now that the Nordstream pipelines are gone it's worth thinking about how a deindustrialisation of Europe via permantly high energy prices. 🧵

— Philip Pilkington (@philippilk) September 27, 2022

Rudy, you're out of your element:

Why does Nordstrom need pipelines? Makes no sense.

— Rudy Havenstein, randomly swinging a hatchet. (@RudyHavenstein) September 27, 2022
Supply Chain
Gas crisis lands LNG cargo market in hands of energy giants Hellenic Shipping News

Checking Back In On Southern California's Containership Backup gCaptain
Our Famously Free Press
The Washington Post Dabbles in Orwell (excerpt) Matt Taibbi, TK News. Amazing, even for the intelligence community assets at WaPo (who are not the entire institution, fortunately, as the drastic rewrite of the embarassing first version shows). Commentary:

It's extra weird for the Wash Post of all papers to do this since they enthusiastically congratulated themselves for sharing in the 2014 Pulitzer for Public Service for having published hundreds of Snowden's top secret documents. Then they turn around and malign their own source. https://t.co/BOU3ZKITN4

— Glenn Greenwald (@ggreenwald) September 26, 2022

This tweet summarizes the debacle, but as usual, Taibbi documents his stomping in excruciating detail. I do quarrel with the headline: "dabbles," as opposed to "bathes regularly"? "Soaking in it"?
Abortion
University of Idaho releases memo warning employees that promoting abortion is against state law Idaho Capital Sun
Realignment and Legitimacy
'Take your a** home!' Heavily-armed black rights groups march through Austin chanting anti-illegal migrant slogans, demands Biden 'close the border' and calls for 'reparations to be paid NOW' Daily Mail (Re Silc). I notice that the only wide-angle shot shows low numbers.
Class Warfare
Worker protests at airports spread nationwide over staffing and pay WaPo

Seattle Dispute Disrupts US West Coast Port Labor Talks Maritime Logistics Professional

GM delays return-to-office mandate after employee backlash MSN
Saul Kripke obituary Guardian (AL). On "naming and necessity."
How Big Is Infinity? Quanta (DL). Fun!
Antidote du jour (via):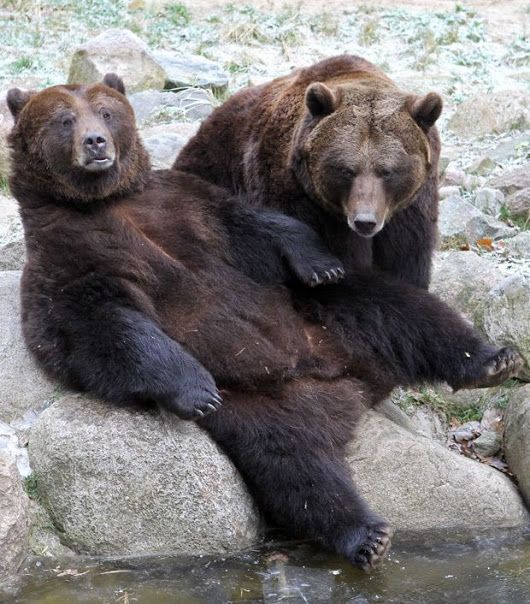 See yesterday's Links and Antidote du Jour here.