Strange, tentacled microbe may resemble ancestor of complex life Science
Study reveals how glass frogs become transparent Deutsche Welle
Climate
What are teleconnections? Connecting Earth's climate patterns via global information superhighways NOAA. Among other things, Rossby waves!
Water
A Water War Is Brewing Over the Dwindling Colorado River ProPublica. On drought and the Colorado, see NC here.
#COVID19
Molnupiravir:

Merck antiviral trial shows promising impact on Covid recovery time FT. Molnupiravir. KLG: "People thought the mRNA vaccines were 'gene therapy.' What do they think of a drug that is purposefully mutagenic?" They think Big Pharma should sell it to billion Chinese. That's what they think. And they'll never read the next story, unless and until it's too late–

Antiviral treatments lead to the rapid accrual of hundreds of SARS-CoV-2 mutations in immunocompromised patients (preprint) medRxiv. Molnupiravir. "Our study demonstrates that this commonly used antiviral can supercharge viral evolution in immunocompromised patients, potentially generating new variants and prolonging the pandemic." That would be… something awful.

* * *

Effectiveness of the Coronavirus Disease 2019 (COVID-19) Bivalent Vaccine (preprint) medRxiv. From the Summary: " Among 51011 working-aged Cleveland Clinic employees, the bivalent COVID-19 vaccine booster was 30% effective in preventing infection, during the time when the virus strains dominant in the community were represented in the vaccine. "

A Slim Majority of Americans Say the COVID-19 Public Health Emergency Is Still Necessary. But Will Biden Let It Expire in 2023? Morning Consult. Amazing the numbers are that high, after the Goebbels-level propaganda campaign.
Why Many Cold Medicines Don't Work to Relieve Congestion WSJ
Going Viral
Experts challenge the narrative for this season's flu activity Center for Infectious Disease Research and Policy
Japan looks into claim that China running covert police stations Reuters
China?
* * *
The Major Takeaways From the U.S.-Africa Leaders Summit Carnegie Endowment for International Peace
The labor of land Africa is a Country
Zimbabwe bans raw lithium exports to curb artisanal mining Reuters
Mining Capital and the Indonesian State Monthly Review
India
Indian Big Business Phenomenal World

Massive measles outbreak threatens India's goal to eliminate disease by 2023 Nature
Dear Old Blighty
Target date for cleaning up waterways in England is moved back by 36 years Guardian
Latin America
Peru's Escalating Crisis NACLA

Tourists stuck in Machu Picchu due to Peru protests airlifted out BBC
New Not-So-Cold War
Meeting of Defence Ministry Board (transcript) President of Russia

President Zelensky's Full Address to Congress (transcript) Kyiv Post

* * *

Zelensky Recalled Us to Ourselves and Ukraine's Fate and America's Destiny The Atlantic. The Mighy Wurlitzer is pumping!

What In Zelenski's "Epic Piece Of Theater" Was "Daring" And "Bold"? Moon of Alabama

Republican sceptics question 'blank cheque' support for Ukraine FT

Full List of Republicans Who Sat During Zelensky's Speech Newsweek

* * *

Putin's Last Stand Foreign Affairs

It's Costing Peanuts for the US to Defeat Russia Center for European Policy Analysis

* * *

Caught on Camera, Traced by Phone: The Russian Military Unit That Killed Dozens in Bucha NYT. I have to run this, because it's "out there." Recall, however, that I have strong priors on digital evidence: It's not evidence, as we have already seen over and over again from Ukrainian sources (remember "Ghost of Kyiv"?). Digital evidence is especially not evidence when its presentation is orchestrated by organs of state security over a period of months, and emerges with perfect timing one day after Ukrainian President Zelensky's speech to Congress ("It therefore had an impressive topicality, which at once, in Smiley's eyes, made it suspect"). Recall also that we don't live in two parallel worlds at once, there are not two Buchas. Therefore, the Times story must give an account of all the oddities that occurred in the original Bucha material critiqued by Scott Ritter, who has seen more than a few dead bodies, and Gonzalo Lira. Of course, the story could be true; "War is cruelty, and you cannot refine it," as Sherman said. But I wouldn't hang a dog on a story in the New York Times. These guys have form.

Reviving Russia's Military Culture and the Officer Caste Gilbert Doctorow
Biden Administration
Pandemic response gets a permanent new home at the White House Stat

Senate passes $1.7 trillion spending package: what made the cut — and what didn't USA Today

These are the last-minute changes the Senate made to the $1.7 trillion omnibus The Hill
The Bezzle
Tech
Notice of Recent Security Incident LastPass. "Password Management from Anywhere." Oh. Commentary:

LastPass attackers now know all websites you have passwords stored for and the blobs, encrypted only by your master password https://t.co/Wdbt6mWe8C https://t.co/HldcJ8DYkK

— SwiftOnSecurity (@SwiftOnSecurity) December 22, 2022

Oops. Passwords scribbled on random scraps of paper with no account information. That's the way to go.
Our Famously Free Press
Realignment and Legitimacy
The Year's Midnight. Aurelien, Trying to Understand the World. The deck: "Kindness can be a revolutionary act." Look for the helpers….
Guillotine Watch
For the rich and famous, private jets are no longer private enough Los Angeles Times
Class Warfare
Railroads Riding High After Victory Against Workers The Intercept

Workplace Fatalities Hit Highest Rate Since 2016 Manufacturing

California university apologizes for prisoner experiments ABC10

Slavery and the British Industrial Revolution (PDF) Centre for Economic Performance. From the Abstract: "Quantifying our model using the observed data, we find that Britain would have been substantially poorer and more agricultural in the absence of overseas slave wealth. Overall, our findings are consistent with the view that slavery wealth accelerated Britain's industrial revolution."
Into the woods (review) Times Literary Supplement. "Living like a deer and learning from the birds."
Antidote du jour (via):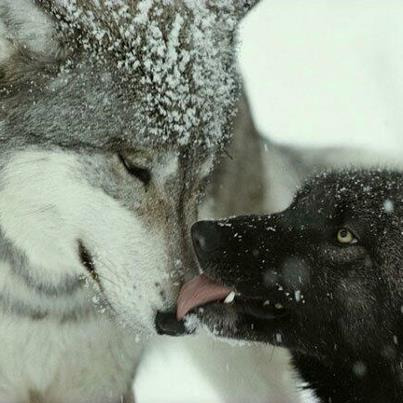 See yesterday's Links and Antidote du Jour here.