With eyes sealed shut, cat frozen to ground is found just in time, Michigan vet says Miami Herald
The Seamstress Who Solved the Ancient Mystery of the Argonaut, Pioneered the Aquarium, and Laid the Groundwork for the Study of Octopus Intelligence The Marginalian
Fourteen Discoveries Made About Human Evolution in 2022 Smithsonian
Southwest Debacle
Airlines got bailouts in 2001/2020 because we want air travel. Airlines don't work without public subsidies. That's just reality. You either have public subsidies or you don't have an air travel system. The question is how to manage a public system. Right now we do it badly.

— Matt Stoller (@matthewstoller) December 28, 2022
Climate
Winter storms put the US power grid to the test. It failed. Vox

Canada's Hudson Bay polar bear population plummets as climate change warms Arctic Reuters
Water
Transboundary Water Governance is a Regional Security Issue in Asia The Diplomat
#COVID19
The Case for Wearing Masks Forever The New Yorker. The deck: " of public-health activists believe that America's pandemic restrictions are too lax—and they say they have the science to prove it." This is the second article from a major liberal organ dissing mask-wearers (first was "The Last Holdouts" from the Times). Commentary:

Instead of reading about how a group of mostly-powerless people wants COVID mitigation to continue, I'd much rather read about how a group of incredibly powerful people with few personal risks have been trying to declare COVID a private matter of personal choice since spring 2021 https://t.co/EHQXN2btBP

— Will Stancil (@whstancil) December 29, 2022

Track post-conference COVID infections Nature. "I, for one, will be assuming that the risk of getting sick (with COVID-19 or something else) at any large meeting is roughly 20–40%, until I see data that convince me otherwise." I have often registered consternation at how the PMC are infecting each other at unmasked and poorly ventilated conferences. Finally [pounds head on desk] the issue emerges in a professional journal. And: "[M]any conference organizers already conduct post-meeting customer satisfaction surveys. So why don't they make the effort to find out how many people are getting sick following such conferences? Perhaps it is because conference revenues sustain the finances of many scientific societies." Oh.
Flu, RSV, and COVID: The Pediatric 'Tripledemic' MedPage Today but Experts challenge the narrative for this season's flu activity CIDRAP
China?
Lack of info on China's COVID-19 surge stirs global concerns AP. Unlike the "lack of info" in the United States.

U.S. to require negative COVID-19 test for air travelers from China Axios. Commentary:

maskless border guards screen passengers from China for COVID in airports that have no mask mandate, before those passengers board crowded trains & buses with no mask mandate, where people read articles in the New Yorker & Atlantic about why COVID's fine now, actually

— socialism or barbarism (@JoyAndDefiance) December 28, 2022

Why has China had such a struggle vaccinating the elderly against Covid-19? South China Morning Post
Myanmar
Myanmar Junta's Worst Massacres of 2022 The Irrawaddy
The Koreas
Yoon reprimanded defense minister for failure to intercept North Korean drones KN News
India
'She worked in bondage as a child labourer' People's Archive of Rural India
Syraqistan
Maids trafficked and sold to wealthy Saudis on black market The Times. A second version.
European Disunion
Germany could become 'bankrupt state' due to energy spending: Berlin Al Mayadeen

Vucic: Serbs in northern Kosovo will start removing barricades Al Mayadeen

Prince Heinrich XIII and the Failed German Coup The American Conservative
New Not-So-Cold War
Russia launches massive missile barrage across Ukraine AP

Fun stuff:

After months in Ukraine training soldiers, Ret Col Andrew Milburn of @TheMozartGroup mercenary firm gets sauced on camera & spills the beans:

Ukraine is a "corrupt, fucked-up society" run by "fucked-up people"

Ukrainian soldiers "kill dudes who surrendered," commit "atrocities" pic.twitter.com/MhKljQwQpq

— Max Blumenthal (@MaxBlumenthal) December 26, 2022

Dehumanizing the enemy Gilbert Doctorow

* * *

2022: The year of the middle power Responsible Statecraft

West lost the plot in Ukraine MK Bhadrakumar, The Tribune

Why Germany Has Learned the Wrong Lessons From History Foreign Policy

* * *

Zelenskyy, BlackRock CEO Fink agree to coordinate Ukraine investment CNBC. Musical interlude.

Ship insurers to cancel war cover for Russia, Ukraine from Jan 1 Hellenic Shipping News
Biden Administration
Year of the Living Dead: How Schedule F Continued to Threaten to Upend the Civil Service in 2022 Government Executive

Biden doesn't trust Secret Service, said agent lied about dog bite: book NY Post
Capitol Seizure
January 6 Committee Final Report upholds "one-man coup" whitewash of Republican Party, Supreme Court, military-intelligence agencies WSWS. In other words, January 6 was a failed SCAD. Big if true.
Supply Chain
World's biggest lithium producer bets on prices staying high despite supply rush FT
Can't Wave Away The Problems Eschaton. EVs. Sure we can!
Boeing
NTSB issues critique of Ethiopia's final report of Boeing 737 MAX 2019 crash Leeham News and Analysis
Silicon Valley staff rush to offload start-up shares as valuations plummet FT. That's a damn shame.
The Bezzle
The rapid evolution of buy now/pay later loans The American Banker

'Pig Butchering' Gone Widespread: California Warns of Another 17 Crypto Scams Finance Feeds
Groves of Academe
Hamline University Reportedly Fires Art History Professor Who Showed Images of Muhammad Jonathan Turley
Realignment and Legitimacy
Fighting the 'Psyopcracy' Consortium News

Propaganda Isn't Something That Only Happens To Others: Notes From The Edge Of The Narrative Matrix Caitlin Johnstone

Reflecting New U.S. Control of TikTok's Censorship, Our Report Criticizing Zelensky Was Deleted Glenn Greenwald
Class Warfare
Home Depot's Bernie Marcus: 'I'm worried about capitalism' FT

Labor's Lost Michael Lind, The Tablet
The Best Films of 2022: The Silver Screen Staggers On WSJ
Give generously Times Literary Supplement
Antidote du jour (Roland zh, CC BY-SA 3.0, via Wikimedia Commons):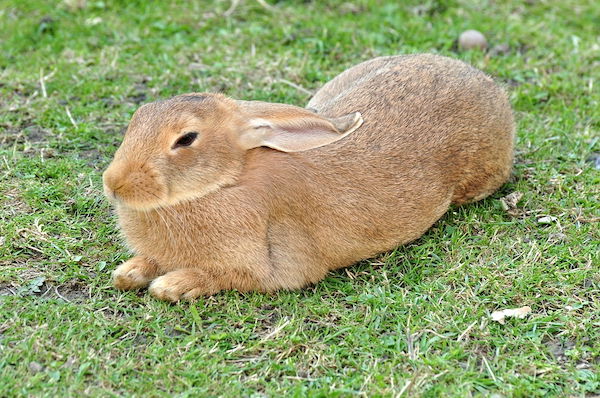 See yesterday's Links and Antidote du Jour here.