In Mexico, endangered monarch butterflies inspire hopes of a comeback Reuters
There's mounting evidence that some dinosaurs lived among snow and ice. How did they do it? BBC (Kevin W).
Feeling Superior Because the Heat is Still Off? You Might be a New Englander WSJ
Climate
Addressing Climate Change Will Not "Save the Planet" The Intercept

Fossil fuel industry dupes media, quietly funds non-profits to block renewable energy Popular Information

The Return of the Dialectics of Nature: The Struggle for Freedom as Necessity Monthly Review
#COVID19
New Zealand government suppressed COVID testing to keep infected people at work WSWS
China?
Myanmar
Scores of Myanmar Junta Forces Killed in Three Days of Resistance Attacks The Irrawaddy

'The worry is Russia': UN delays Myanmar representation decision Al Jazeera
Syraqistan
Iran morality police status unclear after 'closure' comment AP
European Disunion
Dear Old Blighty
UK economy to shrink in 2023, risks 'lost decade': CBI International Business Times

World-first submarine's mysterious fate off the coast of Rhyl North Wales Live (Kevin W).
New Not-So-Cold War
* * *
Biden Administration
A Trump judge seized control of ICE, and the Supreme Court will decide whether to stop him Vox
2024
Trump's Call for 'Termination' of Constitution Draws Rebukes NYT. Commentary:

Whether it's Joe Biden seeking to terminate student debt or Donald Trump seeking to terminate the entire United States Constitution, presidents on both sides have opted for boldness in promoting their agendas.

— New York Times Pitchbot (@DougJBalloon) December 4, 2022

House Republican sidesteps questions on supporting Trump in 2024 after call to suspend Constitution The Hill
Healthcare
Calgary pediatric hospice discharging all respite patients, redeploying staff to children's hospital CBC. This video in response is well worth watching:

Canada's Healthcare Crisis:

Pediatric hospice discharges respite patients, so staff are redeployed to children's hospital where there's not enough staff for the surge in patients

Dr. @JVipondmd says he doesn't recognize the society he's living inhttps://t.co/Vq2ZKElTun pic.twitter.com/Ncup8QPMZD

— Natasha Fatah (@NatashaFatah) December 5, 2022

"This isn't the society I signed up for." A partial transcript:

More misinformation spread by our Leaders: "Kids are less likely to get severe illness, #Omicron is mild- We are all gonna get it- Hybrid immunity is better for us- We need to get the illness in order to protect us from getting the illness."

— Dr. Lyne Filiatrault (@DrFiliatrault) December 5, 2022

Why did so many German doctors join the Nazi Party early? International Journal of Law and Society. From 2012, still germane. From the Abstract: "Few have tried to explain the self-selected Nazi enrollment of such an overwhelming proportion of the German Medical Society in the first place. This article lends insight into this paradox by exploring some major vulnerabilities, motives, and rationalizations that may have predisposed German physicians to Nazi membership-professional vulnerabilities among physicians in general (valuing conformity and obedience to authority, valuing the prevention of contamination and fighting against mortality, and possessing a basic interest in biomedical knowledge and research), economic factors and motives (related to physician economic insecurity and incentives for economic advancement), and Nazi ideological and historical rationalizations (beliefs about Social Darwinism, eugenics, and the social organism as sacred)." Speaking of eugenics:

In school, we learned that socialism is evil because it has no respect for the sanctity of human life… pic.twitter.com/otIszsiOz6

— Alan MacLeod (@AlanRMacLeod) December 3, 2022
Our Famously Free Press
* * *
The Bezzle
What is AI chatbot phenomenon ChatGPT and could it replace humans? Guardian. Fanboy:

Um… I just had like a 20 minute conversation with ChatGPT about the history of modern physics. If I had this shit as a tutor during high school and college…. OMG.

I think we can basically re-invent the concept of education at scale. College as we know it will cease to exist.

— Peter Wang (@pwang) December 4, 2022

But:

mirror mirror on the wall. https://t.co/Nj0iEjBnF1

— @interfluidity@fosstodon.org (@interfluidity) December 4, 2022

And but:

I got a lengthier response pic.twitter.com/Lo8Ry8fQgV

— Matt Bruenig (@MattBruenig) December 5, 2022

No mention of US sanctions against Venezuela, how odd.

Nevertheless, already the VCs are emboldened, as another round of crapification and rent-seeking awaits:

So these harmless AIs were just going around, minding their own business, perpetuating and exacerbating societal inequality and injustice, and then all of a sudden out of nowhere a bunch of ivory tower "AI ethicists" and "AI safety researchers" started *censoring* them. pic.twitter.com/Q0F70YGqtm

— Carl T. Bergstrom (@CT_Bergstrom) December 5, 2022

Note that the OpenAI commenters self-select as people who are willing to give up their phone number, required for registration.

* * *

Crypto Entrepreneurs Just Spent $600,000 to Deliver a Giant Statue of Elon Musk as a Goat to Tesla's Headquarters Artnet
Zeitgeist Watch
Walking backwards has a surprising number of health benefits The Conversation
Attack by 'cowards' could leave North Carolina county without power for days The Lawton Constitution. Local coverage of vandalism of Moore County's electrical substations, with good detail. Makes you wonder if the perps lifted the tactic from the Ukraine war.
Class Warfare
More implications of Biden stiffing the railroad workers:

This idea that people should be compelled to work under unacceptable conditions because they are "vital to the economy" — rather than improving their working conditions — is mind blowing, and everyone in the medical field should think about the implications.

— The Annasthesiologist (@fuzzymittens) December 3, 2022

Combine with work-to-rule and you might have something:

Union source tells me their next push will be to demand Biden include railway workers in the executive order that mandates 56 hours of paid sickleave

— Ryan Grim (@ryangrim) December 1, 2022

* * *

Dems and GOP unite to sell out the American worker. Maybe we need a Labor Party. Will Bunch, Inquirer

Global income inequality: time to revise the elephant Branko Milanovic, Social Europe

Living Through the Revenge of Capital Charles Hudson
Bacon Bacon Shakespeare Spy The New Atlantis
Antidote du jour (via):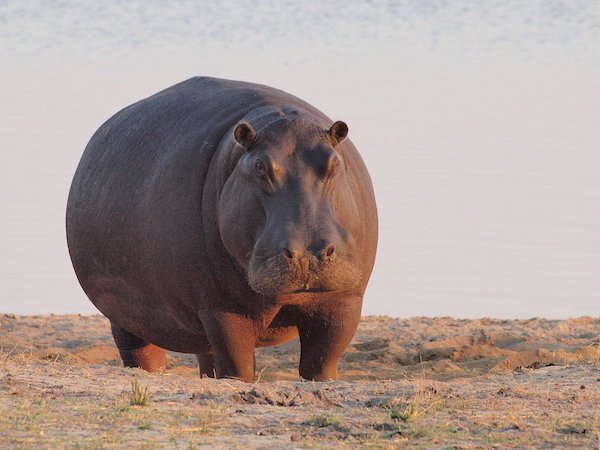 See yesterday's Links and Antidote du Jour here.