Celery stalk in trash, luck, lead to lost wedding rings ABC
JWST's best images: spectacular stars and spiralling galaxies Nature
Climate
Water
Water rising on Mississippi, barges moving more freely south of Memphis Freight Waves

Ohio must put Lake Erie on 'pollution diet' under settlement terms Mlive.com (Carla). From November, still germane.
#COVID19
Disruption in seasonality, patient characteristics and disparities of respiratory syncytial virus infection among young children in the US during and before the COVID-19 pandemic: 2010-2022 (preprint) medRxiv. From the Abstract: "Among RSV-infected children in 2022, 19.2% had prior documented COVID-19 infection, significantly higher than the 9.7% among uninfected children, suggesting that prior COVID-19 could be a risk factor for RSV infection or that there are common risk factors for both viral infections." "Common risk factors" like… breathing?

Efficacy of Antiviral Agents against Omicron Subvariants BQ.1.1 and XBB (letter) NEJM. "Our data suggest that the omicron sublineages BQ.1.1 and XBB have immune-evasion capabilities that are greater than those of earlier omicron variants, including BA.5 and BA.2. The continued evolution of omicron variants reinforces the need for new therapeutic monoclonal antibodies for Covid-19." And — hear me out — non-pharamaceutical interventions.

Everyone Is Sick Right Now Wired. No mention of widespread immune dysregulation from SARS-CoV-2 itself; "immunity debt" verbalizing without using the phrase. Of course, the very idea of immune dysregulation implies that transmission is important, so naturally Wired shies away.
China?
China eases strict COVID measures as global cases hold steady CIDRAP. "Authorities today also emphasized the need to vaccinate older people." Nothing on ventilation.

China's Massive Protests Are the End of a Once-Trusted Governance Model Foreign Policy. Worth a read, surprisingly. Hard to believe a failure in state capacity for China, but see below.

China makes sudden policy shift on zero-Covid, but 'no clear picture' of what's next South China Morning Post. The deck: "It's been welcomed by foreign investors and raised hopes the borders will soon reopen, but there is also uncertainty over a potential surge in cases." Not clear who is possessed of this mysterious "uncertainty," but I doubt the foreign investors are greatly concerned. Commentary:

China's vaccines aren't terrible; they work—though need one more shot than mRNA. But they need to be administered and especially elderly boosted. Badly lagging.

Their infection control regimes switch between draconian and performative—rather than targeted airborne mitigations.

— zeynep tufekci (@zeynep) December 7, 2022

"Airborne mitigations." At least I'm not entirely alone in saying this. A possible parallel between the US and China occurs to me: Just as the Biden and the Democrats squandered the time that Operation Warp Speed bought, and instead decided on the (eugenicist) "Let 'er rip" policy, so Xi and the CCP squandered the time Zero Covid bought, by not introducing measures to curb airborne spread. Let's just hope tens of millions of China's elders don't pay the terrible price, as have over a million Americans.

* * *

China's Xi on 'epoch-making' visit to Saudi as Riyadh chafes at U.S. censure Reuters and Full text of Chinese President Xi's signed article on Saudi Arabian media CGTN
Myanmar
News from the Front: Observations from Myanmar's Revolutionary Forces Center for Strategic and International Studies

Monk militia: The Buddhist clergy backing Myanmar's junta Reuters
Hidden abuse and scams in Southeast Asia reveal the dark side of the metaverse Globe_
India
The Rare Golden Flap Shell Turtle Isn't An Avatar Of Vishnu Madras Courier
Syraqistan
How Ben-Gvir blows apart the 'security' story of Israel's occupation Middle East Eye

The Only (Illiberal) Democracy in the Middle East The Tablet
European Disunion
Suspected German coup plot spawns dozens of arrests AP

France's Yellow Vests at 4: The movement's three greatest achievements PressTV (LawnDart).

Monte dei Paschi: how far did Italy go to draw a line under its troubled bank? FT
Dear Old Blighty
Army fury as soldiers told to give up their Christmas to cover striking workers Telegraph (CB).

UK bank hubs offer lifeline to those struggling in a cashless society FT. Until they don't.
New Not-So-Cold-War
Emerging cracks in the consensus?

U.S. Goal in Ukraine: Drive Russians Back to Pre-Invasion Lines, Blinken Says WSJ. The deck: "Kyiv must decide itself whether to try to reclaim Crimea and Donbas."

Why Ukraine Should Not Rush to Retake the Peninsula Foreign Affairs

West must look at reopening Russian airspace, says former BA boss Telegraph

Or not:

Ukraine hits targets deep inside Russia in break with Biden administration Responsible Statecraft

Why sanctions against Russia aren't working — yet NPR. "In other words, the sanctions have teeth, but for Russia to feel the bite, coalition nations will need to sink those teeth in deeper and hang on for the long term." In other words for the other words, double down.

* * *

Looking for Bandera in the photo collage, but without success:

TIME's 2022 Person of the Year: Volodymyr Zelensky and the spirit of Ukraine #TIMEPOY https://t.co/06Y5fuc0fG pic.twitter.com/i8ZT3d5GDa

— TIME (@TIME) December 7, 2022

Bandera's 'Insurgency-in-Waiting' Moss Robeson, Bandera Lobby Blog. Interesting, though I'm not sure who Robeson is. Readers?

* * *

Dan Kovalik: Eastern Ukraine had good reason to join Russia, after Kyiv's aggression Pittsburgh Post-Gazette (!).

Peter Pan goes to Ukraine Aurelien, Trying to Understand the World
Rapid fall from power, arrest for embattled Peru president AP
Biden Administration
9 million Americans were wrongly told they were approved for student debt forgiveness CBS. "The error was made by Accenture Federal Services, a contractor with the Education Department." Oh, an "error." Now everybody who applied is on a list for collections (as I said was the purpose of this scam when it emerged).
Supply Chain
Russia-China Natural Gas Pipeline Hits Major Construction Milestone OilPrice.com

Tankers Changing Hands Left, Right and Center Hellenic Shipping News

Chinese car brands build shipping fleets Splash 247
Assange
The Case of Julian Assange (National Press Club Ticket) EventBrite. The panel doesn't look too rigged; there's only one open spook (Triplett, FBI):

That said, it's harder to find a better example of the merger of (hegemonic) press and (hegemonic) intelligence community factions than an event at the National Press Club sponsored by the Hayden Center (branding from the pro-torture spook perjurer — sorry for the redundancy — of that name).
The Bezzle
AI Homework Stratechery. On ChatGPT. Look. Silicon Valley has form. We already know what the outcome of AI is going to be: Crapification. Like the Internet of Sh*t, except for all forms of cultural production. Commentary:

POV: You're a Senior Data Engineer at Twitter. Elon asks what you've done this week. You've done nothing.

Frantically, you open ChatGPT. pic.twitter.com/L2RioReMBC

— Riley Goodside (@goodside) December 3, 2022

Again, the best way to characterize ChatGPT's output is "bullsh*t," using Harry Frankfurt's definition in On Bullsh*t, since it's all verbiage that is, by definition, produced without regard for the truth.
Homelessness
Media's Crime Hype and Scapegoating Led to Crackdown on Unhoused People FAIR

How Frighteningly Strong Meth Has Supercharged Homelessness New York Magazine
Guillotine Watch
Unmasking "The Scholar": The Colorado woman who helped a global art smuggling operation flourish for decades Denver Post (s.n.). Good reporting.
Class Warfare
How Biden and Buttigieg Could Deliver Sick Leave To Rail Workers The Lever

BNSF's Katie Farmer Named Railway Age's 2023 Railroader of the Year Railway Age. Commentary: "Good news folks the person overseeing the implementation of BNSF railroad's 'Hi-Viz' insane attendance policy is a woman."

The surprising player in the rail strike fight: Fossil fuel companies Grist

* * *

The Sick Proletariat The Baffler. Review of Health Communism.

Americans' pandemic-era cash pile is shrinking Axios

New York Times Staffers to Stage First Strike in Over 40 Years Thursday WSJ. Commentary:

Dec. 8, STRIKE ALERT at @nytimes. Specific asks from the workers on simple actions to support the strike and encourage management to negotiate a contract workers can ratify. @NYTimesGuild https://t.co/quID4n86mI

— Sara Nelson (@FlyingWithSara) December 7, 2022

No NYT links today….
Antidote du jour (via):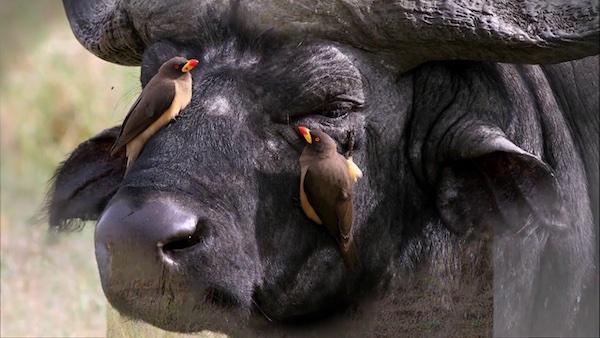 Symbiosis.
Bonus antidote:
This is great, but you have to wait for it.
See yesterday's Links and Antidote du Jour https://www.nakedcapitalism.com/2022/12/links-12-5-2022.html">here.