Robot made of LEGOs produces DNA machines Interesting Engineering
Indian Ocean gravity hole was caused by extinct ancient sea, scientists say Space.com
When Can There Be a Fall in the Rate of Profit? Peoples Democracy
Hedge Funds Brawl Over Battered Commercial Real Estate Wall Street Journal
Scientists Discover 'Chemical Cocktails' That Reverse Aging Decrypt
Shortage of male turtles could be solved by splash of cold seawater New Scientist
Climate/Environment
Water
The case of the Colorado River's missing water High Country News
#COVID-19 
Long COVID Persists as a Mass Disabling Event MedPage Today
China?
"Henry K. in Beijing." Patrick Lawrence, The Scrum
China to widen Asean trade with first major waterway in 700 years, but will Pinglu Canal be a game changer or white elephant? South China Morning Post

Chinese Money Flees the Western World Wall Street Journal

1 in 5 young people in China can't find a job – and that's a big problem for Xi Jinping Business Insider
European Disunion
German center-right leader mulls cooperation with far right at municipal level Politico EU

Election in Spain: PP wins, PSOE resists and the right-wing bloc falls short of majority El Pais
New Not-So-Cold War
Counteroffensive, F-16s delivery may take 'several months': Blinken Al Mayadeen
Wishful thinking is the worst adviser…
NATO had all their bets on low Russian morale – they also bought the 'leaked intel' about RF is weak coming from Popov and Rybar – 'RF has no reserves for rotation and too few counterartilery equipment'
Well… https://t.co/qB1DrkXYsr

— — GEROMAN — time will tell – 👀 — (@GeromanAT) July 23, 2023
CIA Vet: Weird That NATO Failed to Foresee Botched Ukraine Counteroffensive Sputnik

***

The coming Russian -Polish war Gilbert Doctorow
Ex-CIA analyst Larry Johnson: Poland plans to launch an operation. Perhaps against Belarus. To draw NATO into the fight.

Because now they understand that Ukraine is losing. And it loses a lot. No longer able to maintain the image that Ukraine is winning or Ukraine is fighting… pic.twitter.com/e64FEcqDz9

— Mats Nilsson (@mazzenilsson) July 23, 2023
Belarus' president says Wagner Group 'mood is bad' as its fighters want to move into Poland Anadolu Agency
***
Secondary sanctions are needed https://t.co/g2lyroqFll

— Mykhaïlo Golub (@golub) July 21, 2023
Stanford and Silicon Valley in general sure do love themselves some fascists:
Just to be clear, Stanford professor Fukuyama endorses this article's view that Azov is "virtuous" due to their "masculinity" and "virility" as opposed to "emasculated" "deracinated Westerners" & "self-neutered progressive men" who are queasy with the neo-Nazi group. pic.twitter.com/HkTBNNFGuf

— Mark Ames (@MarkAmesExiled) July 23, 2023
US influencer becomes 'emotional support stripper' in Ukraine RT

UN or NATO? Consortium News

BRICS

Over 40 nations express interest in joining BRICS Africa News

Macron's invitation to attend South Africa's BRICS Summit not granted Al Mayadeen
Syraqistan
Iran shrugs off fresh US reinforcements in Persian Gulf, boasts drone power Al-Monitor

Iran summons Danish envoy to protest Koran burning in Copenhagen Reuters

Former Iraqi Kurdish intelligence official killed in car explosion -source Reuters
South of the Border
Protests Erupt In Guatemala Over Alleged Meddling In Vote AFP
Spook Country
FISA Report: FBI Continues to Violate FISA and Improperly Sought Information on Senator and Judge Jonathan Turley
Biden Administration
2024
Billionaire donors cool on Ron DeSantis over rightwing policies FT Trump

As Inquiries Compound, Justice System Pours Resources Into Scrutinizing Trump New York Times
The Supremes 
Supreme Court tapped to review law blocking protests near abortion clinics Washington Examiner
Healthcare
Patients Are Still Being Misinformed About Electroconvulsive Therapy Mad In America
Digital Watch
'It almost doubled our workload': AI is supposed to make jobs easier. These workers disagree CNN. No. Working as planned.

New Study Suggests ChatGPT Is Getting Dumber—But, Is It? The Deep Dive
Police State Watch 
133 DEGREES AND NO AC: KIDS AT ANGOLA PRISON KEPT IN POTENTIALLY DEADLY HEAT The Appeal

Among the drug traffickers you don't hear about: The United States Border Patrol 48 Hills
Class Warfare
The UPS Strike Looms as Corporate America Cashes In In These Times

SENATE COMMITTEE PASSES POTENTIAL FIRST STEP TO RADICALLY LOWER DRUG PRICES The Intercept h

We Can Solve Homelessness (If We Want To) In These Times
Antidote du jour (via):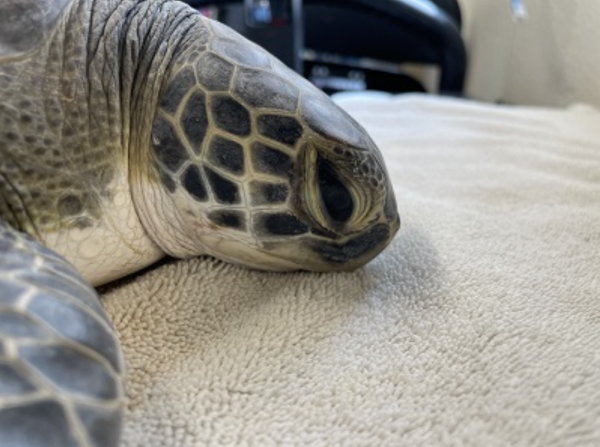 See yesterday's Links and Antidote du Jour here.