Banished to a Remote Idaho Valley, Beavers Created a Lush Wetland YaleEnvironment360. For "ecological engineers," see here, here, here, and here.
Trucking Giant Yellow Shuts Down Operations WSJ
NTSB: 'Poor Track Conditions' Led to 2021 Empire Builder Derailment Railway Age
Climate
Consumerism to the rescue:

Pig cooling pads and weather forecasts for cows are high-tech ways to make meat in a warming world AP

Fan-cooled beds and baby carriers are gadgets to beat heat Bloomberg.

Climate-change pain is finally hitting home – by way of our wallets Globe and Mail

* * *

We can't afford to be climate doomers Rebecca Solnit, Guardian

* * *

How a Microbial Evolutionary Accident Changed Earth's Atmosphere Wired

Stable diverse food webs become more common when interactions are more biologically constrained PNAS. Quoting a huge slab of the the Conclusion:

The question of the existence of large complex ecosystems has puzzled ecologists for a long time since classical work that suggested that the chance of finding a stable complex food web by random search among all possible webs of interaction was small Here, following other applications of the inverse method in ecology, we have turned the problem on its head (i.e., an inverse problem), and and asked what properties (meaning interactions among species) it must have. We then employed numerical approaches identical to recent bioinformatic advances in metabolic network research that had faced an analogous inverse computational problem.

Material reality, not ideology. Wondrous strange!

This network approach has two major theoretical advantages over the classical approach started by Robert May over 40 y ago. First, the approach only produces results for feasible webs, which correspond to the species all being at a positive equilibrium, a problem the classical matrix approach frequently ignores. Second, the approach allows one to posit biological structure that operates to maintain the local stability of diverse real webs. Not only does this approach have these potential advantages, it produces new insights into the maintenance of complex, diverse food webs. With this tool in hand, we compare classical random matrices with realistic topology to increasingly constrained matrices (i.e., feasible and feasible-energetically constrained matrices). We find that with known topological structure. More specifically, feasible energetically constrained (i.e., requiring imperfect energy conversion) webs tend to produce more stable high-diversity webs than the random webs known to be composed mostly of infeasible matrices.

So the very concept of ecosystem services — and their pricing! — is… highly suspect, given that it must have been based on the classical approach. Ditto for climate models, assuming that large complex ecoystems capture carbon.
#COVID19
The gray swan: model-based assessment of the risk of sudden failure of hybrid immunity to SARS-CoV-2 (preprint) medRxiv. From the Abstract: "The recent emergence of variants with strongly immune evasive potential against both the vaccinal and natural immune responses raises the question of whether the wall of population-level immunity can be maintained in the face of large jumps in nAb binding potency. Here we use an agent-based simulation to address this question. Our findings suggest large jumps in viral evolution may cause failure of population immunity resulting in sudden increases in mortality. As a rise in mortality will only become apparent in the weeks following a wave of disease, reactive public health strategies will not be able to provide meaningful risk mitigation. Learning to live with the virus could thus lead to large death tolls with very little warning." Gray Swan.

Potent pan huACE2-dependent sarbecovirus neutralizing monoclonal antibodies isolated from a BNT162b2-vaccinated SARS survivor Nature. From the Discussion: "In conclusion, this study has demonstrated that cross-clade infection of SARS-CoV followed by vaccination with SARS-CoV-2 mRNA vaccines was able to induce potent, pan huACE2–dependent sarbecovirus NAbs both at the polyclonal serum level and at the single B cell/mAb level. This study's findings will be extremely useful in guiding the development of future pan-sarbecovirus therapeutic antibodies and vaccines. This is critical not only for mitigating the current COVID-19 pandemic but also for preventing and responding to future coronavirus outbreaks." If I am understand this correct, this validates the CoviTRAP approach (if not the precise antibodies): "a nasal spray solution containing broadly potent neutralizing antibodies."

Admission: The First Step to a Sustainable Solution The John Snow Project. "We admitted we were powerless over _____ — that our lives had become unmanageable."
Illegal medical lab containing bioengineered mice and infectious agents including HIV and herpes discovered in California Insider. A good round-up. Lots of speculation on the company, "Prestige Biotech," and its owner "Wang Zhaolin."
China?
US announces $345 million military aid package for Taiwan AP

Cutting all economic ties with China is an 'illusion': French finance minister Anadolu Agency
Myanmar
Commentary: Another failed attempt to address Myanmar conflict – what's next? Channel News Asia
The Koreas
Lessons from the Korean War Indian Punchline
Investment flows poised for historic shift after 'giant leap' by Bank of Japan FT
Africa
* * *

— DD Geopolitics (@DD_Geopolitics) July 30, 2023
Syraqistan
Israel on the Brink The New Yorker (Furzy Mouse).

After saving Yemen from oil tanker spill, can diplomacy end its war? Al Monitor
Dear Old Blighty
A funeral for fish and chips: why are Britain's chippies disappearing? Guardian
New Not-So-Cold War
The Attack on Command Centers in Russia and Ukraine Weapons and Strategy

Ukraine war: 'People call us the Ghosts of Bakhmut' BBC. Snipers. First-person shooters for the win in trench warfare!

Zelenskyy tells local government now is not the time to repave roads Ukrainska Pravda

* * *

Saudi Arabia to host Ukraine peace talks, top official says Al Jazeera. "Russia has not been invited, according to the Associated Press news agency. Citing an unnamed official, the AP said a high-level official from US President Joe Biden's administration is also expected to attend the event." So whatever the object of the exercise might be, it's not peace talks. Unsurprisingly, since it's Ukraine's plan.

Putin says African proposal could be basis for peace in Ukraine Al Jazeera. Not published. Not the same as China's proposals.

No cease-fire while Ukraine is on the offensive, Putin declares Politico

Man-in-the-street view of the Russia-Africa Summit Gilbert Doctorow

* * *

Putin will be gone within a year and the West MUST be ready for his terrifying replacement, warns ex-MI6 spy The Sun. Christopher Steele (!).
2024
DOJ tries to jail key Hunter Biden witness Devon Archer on eve of congressional testimony NY Post (Furzy Mouse).
Spook Country
A Company Family: The Untold History of Obama and the CIA Covert Action. From 2021, still germane.
Digital Watch
How ChatGPT changed my plans for the fall Corey Robin

AI's scariest mystery Axios

Outcry Against AI Companies Grows Over Who Controls Internet's Content WSJ
The 420
The Bezzle
SEC asked Coinbase to halt trading in everything except bitcoin, CEO says FT
Superconductor Replication Quest
* * *

* * *
Zeitgeist Watch
Wake Up and Smell the Coffee Lapham's Quarterly
Guillotine Watch
Parents Hire $4,000 Sorority Consultants to Help Daughters Dress and Impress During Rush WSJ
Class Warfare
Chris Hedges: The Forgotten Victims of America's Class War Scheerpost. Read all the way to the end.

Homeless Camps Are Being Cleared in California. What Happens Next? NYT (CC).

Private Equity Wreckers Come For Your Health Insurance The Lever

US Exceptionalism? International Trends in Midlife Mortality (preprint) medRxiv. From the Abstract: "The US is increasingly falling behind not only high-income but also [Central and Eastern European (CEE)] countries heavily impacted by the post-Soviet mortality crisis of the 1990s. While levels of midlife mortality in the UK are substantially lower than in the US overall, there are signs that UK midlife mortality is worsening relative to the rest of Europe."
Antidote du jour (via):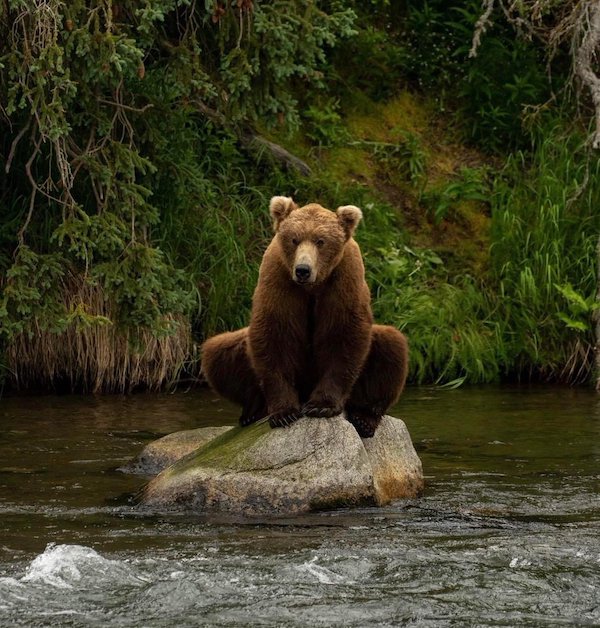 See yesterday's Links and Antidote du Jour here.