How the Thundering Herd Faltered and Fell Gretchen Morgenson, New York Times. There is a thread in this story of Merrill's demise which is either new information or inaccurate, and any readers who have insight are encouraged to speak up. Morgenson focuses on the role of CDOs, and says Merrill was writing more synthetic CDOs than the kind with underlying assets. That is already odd, since no previous reporting on Merrill that I saw said anything like that, and synthetic CDO issuance was much less in aggregate than the kind with underlying assets. The piece then says that with synthetic CDOs, Merril would keep the super-senior tranche and sell the rest. Again, this sound odd, since a reader once commented that synthetic CDOs were in most if not all cases created to hedge or otherwise transform an existing book of exposures. In other words, they were a custom product made for a specific buyer. The idea of selling tranches is not consistent with that construct.
Brazil oilfield may house '100bn barrels' Financial Times
John Maynard Keynes: Can the great economist save the world? Nick Fraser, Independent
More Pain to Come Even if He's Perfect Joseph Stiglitz, Washington Post
Global diversification – an Australian perspective John Hempton
Obama backs crackdown on tax havens Guardian. Ooh, the hedgies will howl! And aren't the Isle of Man and the Channel Islands Crown dependencies? Wonder what the Queen will do.
Ben Stein Watch: November 8, 2008 Felix Salmon
Deloitte – A Culture of Non-Compliance? re: The Auditors. This is no surprise. I've seen some pretty egregious behavior first hand on M&A deals
Antidote du jour: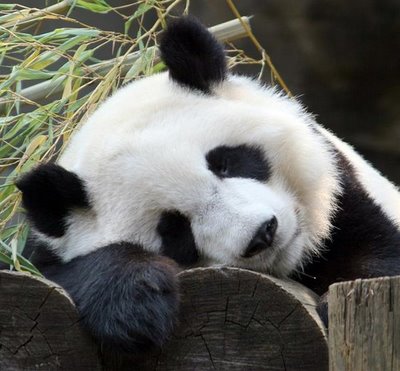 If you have not had enough cute for one day, you can also check out the Shiba Inu Puppy Cam (hat tip Felix Salmon)