Sorry if you were looking for listing of the various Greek assets on offer. You need to be a really heavyweight investor (and have been verified as such) to get a real viewing. And you are late if you are taking interest only now. The Guardian last week visited a road show of sorts in London (note that the properties were being hawked BEFORE the Greek parliament had approved the sale). The potential bidders were very cool:
Up for sale are 39 airports, 850 ports, railways, motorways, sewage works, a couple of energy companies, banks, defence groups, thousands of acres of land for development, casinos and Greece's national lottery. George Christodoulakis, Greece's special secretary for asset restructuring and privatisations, said the sell-off would raise €50bn (£44bn) to help pay back the country's €110bn bailout debt.

The private equity bosses gathered in the hotel's ballroom for the parade of Greece's national treasures showed little interest in buying anything.

Nikos Stathopoulous, managing partner of BC Partners, which has invested more than €3.5bn in Greece, said investors are put off by bureaucracy, strong unions, corruption and a lack of transparency. "Even in the good times Greece is not a country that attracts investment. Foreign investors don't want to invest in a country where there is no flexibility in hiring and firing people," he said. "You don't want to invest in a country in which you wake up and a new law has been passed which totally undermines and destroys the value of the investment you've just made."
But I have no doubt there are properties for sale to suit all budget, apparently including lots of beachfronts. From Aljazeera (hat tip the Economic Populist):
It is pretty clear that this is all going to end badly. The asset sales have been budgeted to fetch €50 billion; experts expected them to yield at most €15 billion. And as the video clip suggests, a lot of what is being put up for sale is white elephants. Moreover, the good properties are de facto sale-leasebacks, with the attractiveness of the investment dependent on the income it produces from Greek nationals (and maybe tourists). With infrastructure investors' practice of "sweating the asset," meaning increasingly increasing charges to users, that just sucks more income out of the Greek economy, making it less able to service other debt.
Greece is clearly going to suffer some pain regardless, but this stripping of the country when a restructuring is inevitable isn't sound policy, it's looting, pure and simple. It reminds me of a video Richard Smith sent me about stoats hunting rabbits (reader alert: I actually do have a certain fondness for members of the weasel family, I think they get a bum rap, but this video is not for the fainthearted. You need to view it at YouTube, since embedding is not permitted)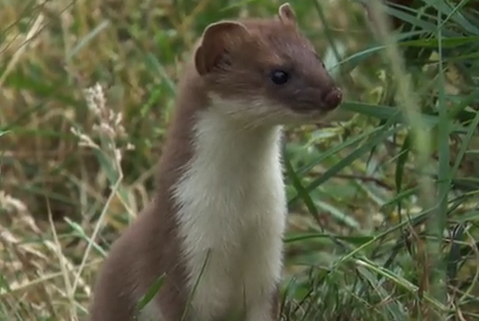 The striking thing isn't simply the distress of the rabbit being hunted, it's the complacency of the other rabbits as one of their own is being taken down. With banks in the US licking their chops at the prospect of "privatizing" state and municipal assets, the example of Greece is more germane than many of us would like to believe.