I had been somewhat concerned at OccupyOakland's call for a general strike, since failure to have a tangible impact would undermine rather than enhance the notion that the movement has power. A visible failure could easily produce a shift in the tone of ever-fickle press coverage.
But this first effort by an Occupation at flexing its muscles seems to have gone well. One indicator: the Financial Times took note of the strike, placing the story on the front page of its Web edition. Key extracts:
As many as 5,000 protesters gathered in Oakland, California, for what organisers called the first general strike in the US since demonstrators shut down business and government operations in the same city in 1946.

Picketers on Wednesday blocked and pounded on the doors of bank branches and defaced ATMs and brought operations to a halt at the Port of Oakland, the fifth-busiest port in the US, in a demonstration aimed to expand on the broader Occupy Wall Street movement.
Note that 5,000 people is not all that many, but closing the port sends a big message.
Reader Richard Kline focused on this section:
Even the Oakland police officers' union expressed sympathy for the protesters, issuing a public statement on Tuesday saying it was "confused" by the mayor's requirement that they provide staffing for the strike while other city employees were given permission to take the day off to participate.

"We, too, are the 99 per cent fighting for better working conditions, fair treatment and the ability to provide a living for our children and families," the letter said, referring to the "we are the 99 per cent" slogan that has been a rallying cry for protesters…

[Referring to the confrontation last week that led to the critical injury of Iraq war veteran Scott Olsen]
This has angered police, who say they were simply following orders and feel they have been made "scapegoats" for the events.
His comment via e-mail:
The Oakland Police have expressed sympathy _for the strike_ via their union, and are greatly disgusted with their civilian leadership. This is critical to notice. The police were thrown under the bus, my words, by the civilian leadership, and then left to look the bad guys when the civilian leadership backed down. I've said before that the morale of the local police departments would crack before the moral of the Occupiers, and this is a prototypal example of exactly how and why. I expect transformations like this to occur in similar manner elsewhere, when police get disgusted in being 'the bad guys' for cowardly or corrupt civilian authorities who can't formulate a political strategy. Not every city, but even a few send a message to local police everywhere: "Don't get used."
Gawker reports that there was damage to a local Whole Foods based on the rumor (false) that employees had been threatened with termination if they joined the strike. But the damage was limited to a broken window and some defacement as some protestors restrained the hotheads.
Reader Deontos sent a raft of photos and three videos that were too big to upload to the site. I've picked out some with signs I particularly liked. I don't see how anyone can say the Occupiers don't have a message.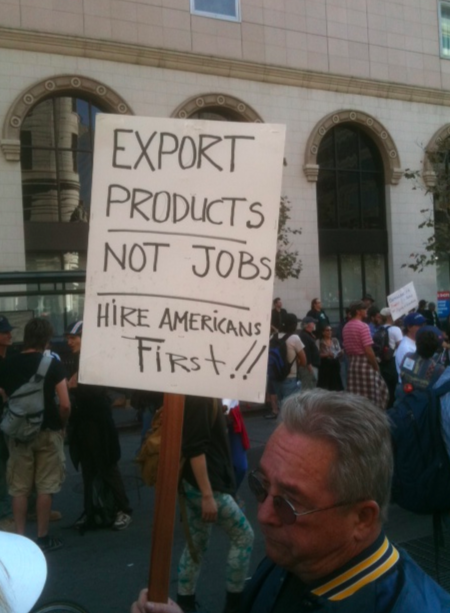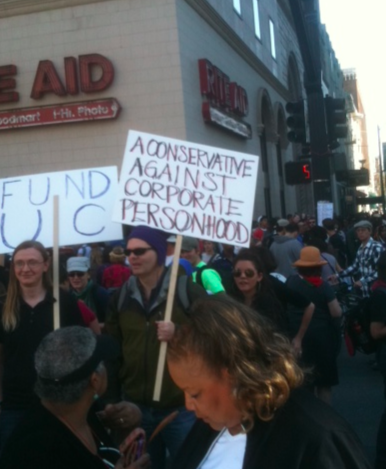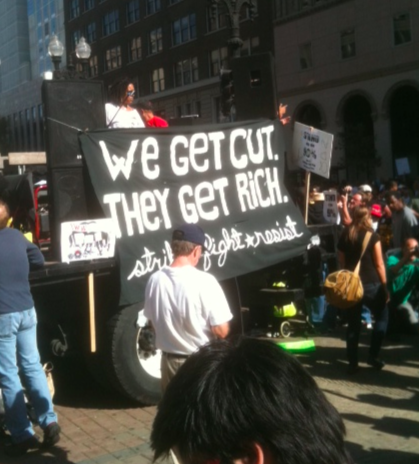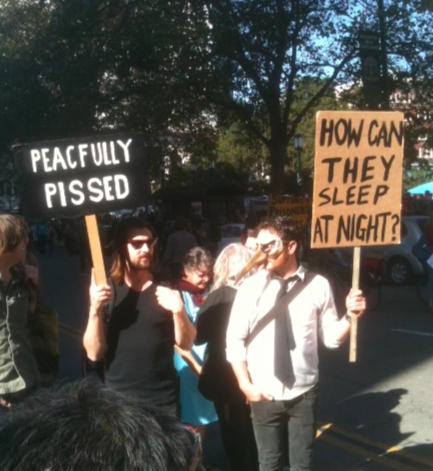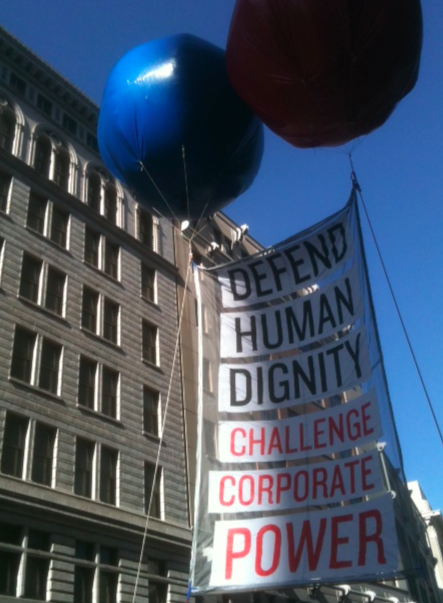 And I got this from an investment professional who will go unnamed:
Take a look at the attached picture. It is amazing in the BBC link. I am sobbing like a baby. I never thought I would live to see this day, even though I knew in my bones it would come. This time, goddamn it, we might just get it right!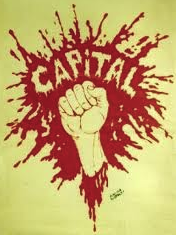 This is what happens when soi-disant capitalist forget their proper role, which is to provide job and productive outlets for investments, and hopefully higher standards of living, and instead resort to looting and winner-take-all social arrangements. The most flagrant abusers will be first to accuse the Occupiers of being anticapitalists when it was they who abandoned that system quite a while ago.