Super-rich feel the squeeze on luxury Guardian
Melting Ice, Freezing Fossil Fuels Ambitions: Interview with Fen Montaigne OilPrice
Rudd Defeats Gillard in Australia Party Vote Wall Street Journal
A 1914 feel: Threats to peace in East China Sea Financial Times
Pettis: No Lehman but shadow run possible MacroBusiness. It's important to remember that Lehman occurred because the officialdom was simply not going to rescue it (this was crystal clear, the Bush Administration saw it as politically unacceptable) and didn't even consider what would happen if the private rescue (which did look as if it was going to come off) failed. But no one in 2007 in the US would have thought the implosion of subprime debt would produce a global financial crisis either. Put more simply: tail risk is always bigger than the experts assume.
The Second Battle Of Thermopylae Edward Hugh. From last week, but still important
Eurozone crisis live: Italy faces 'billions of euros of losses' on derivative contracts Guardian
Italy could need EU rescue within six months, warns Mediobanca Ambrose Evans-Pritchard, Telegraph
Finland: a tough Nordic accountant that is caught up by reality Paul Jonker- Hoffrén
President's promises fail to calm Brazil Aljazeera
Big Brother is Watching You Watch:
Finally, Some Sanity in Congress About Castrating the NSA's Total Surveillance Powers Alternet

Psych! Economist (Lambert)

Australian spy bosses brief government on possible Asian fallout over Snowden: report Reuters (1 SK). Shorter: Australia spied on its new best friend, China. Oops.

After Snowden leak, critics of U.S. savor chance to return rhetorical fire Washington Post. You have got to love the unintended irony. Fulminating about countries with bad human rights records when the US has the highest incarceration rate in the world, limits on freedom of assembly, a surveillance state, Gitmo, torture, rendition, drones, and the Supreme Court rolling back voting rights and 5th Amendment protections.
Obama Climate Plan Touts Gas Fracking As "Transition Fuel," Doubling Down on Methane Risk DeSmogBlog (Carol B)
Supreme Court strikes down key part of Voting Rights Act USA Today (barrisj)
Long filibuster against Texas abortion limits suspended Associated Press. Lambert sends this TwitterPic. It gets crazier: Liveblog: Senators Trying to Determine if Abortion Bill Passed Texas Tribune and Wendy Davis abortion filibuster ends in chaotic dispute over midnight vote Guardian
More from Lambert: two tweets note official website showed 6/26 vote, then was altered to show 6/25 (see here and here)
Hostess, but not its workers, makes a comeback Daily Kos (Carol B)
Barnes & Noble: The Final Chapter? Yahoo
Frontline: Rape in the Fields (AbyNormal)
Another Conflicted Foreclosure Review: PricewaterhouseCoopers and Ally/ResCap Francine McKenna
How to Act Like a Billionaire Rebecca Solnit, TomDispatch
When good intentions go wrong: Effects of bank deregulation and governance on risk taking VoxEU
Careless talk may cost the economy Martin Wolf, Financial Times. Wolf chews out the Fed and the BIS and sides with Bullard.
Antidote du jour: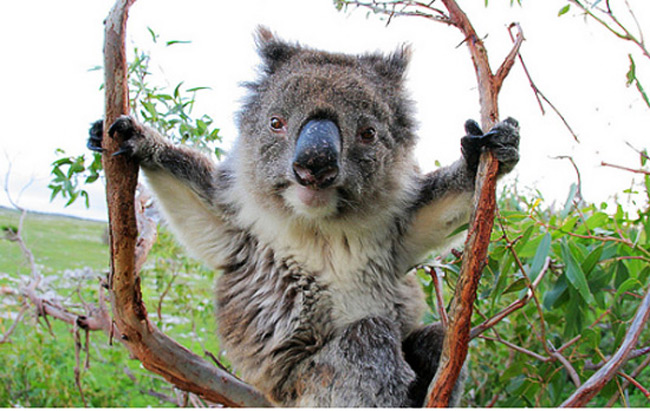 And a bonus (YY).