Lambert here: My own blog, Corrente, is holding its summer fundraiser. 27 31 45 donors have already contributed to keeping the Corrente servers humming, and to getting lambert a new set of progressive trifocals, so he can keep reading and writing, among other necessities of life, like building materials, electricity, an Internet connection, water, and a woodchuck-free environment (they destroy foundations. That is bad). Here's what Corrente is all about, and a history of some of the campaigns we've done, going back to 2003. The PayPal and WePay buttons are in the right hand sidebar. Like NC, Corrente is not part of any political tribe or faction. That makes us unusually dependent on contributions from individual readers. Your help is appreciated, and thanks to Yves ("Donate to Lambert's Fundraiser…Now!") for giving me the opportunity to ask for it.
* * *
The hummingbird who can't keep his beak out: Rivals fight over water dish… but despite his sword-like nose he still doesn't win Daily Mail
Six-Legged Giant Finds Secret Hideaway, Hides For 80 Years NPR (CB)
Massive ice sheets melting 'at rate of 300bn tonnes a year', climate satellite shows Independent
Trayvon Martin verdict
Are Corporations Trying to Distract Us with Social Issues While They Take Control of Our Economy? RJ Eskow, Alternet
Big Brother is Watching You Watch
U.S. Repeals Propaganda Ban, Spreads Government-Made News To Americans Foreign Policy. Dated July 14, 2013, I swear!
Inside look at the internal strife over Al Jazeera America Glenn Greenwald, Guardian. Apparently, AJAM is consulting Axelrove, among others. Please. We already have "Rachel." Ditto "Rush." Ditto The Moustache Of Understanding. I'm begging you. Can we just get some reporting?
Bankers Are Balking at a Proposed Rule on Capital Gretchen Morgenson, TImes
How Mortgage Bonds Are Made Business Insider
UPS Outlook Another Piece to Economic Puzzle Moneybeat, WSJ
Rail Traffic Continues to Muddle Along Pragmatic Capitalism
The dangers of Europe's technocratic busybodies Wolfgang Münchau, FT. "[W]hen you say that you have done more than I thought you would, you are merely telling me how bad things have become, how much you are lagging behind and how little you care what is going on in the economy."
Constitutional crisis pushes Portugal closer to the brink Ambrose Evans-Pritchard, Daily Telegraph
Expect Another "Bad Bank" Bailout in Spain; Humorous Details of Sareb's Property Assets Global Economic Trend Analysis
Tunisia, not Algeria, is the model for a new Egypt FT
Legal Fears Slowed Aid to Syrian Rebels WSJ (SW)
Insight: Smuggling rice to Thailand – like coals to Newcastle Reuters
Philippines, Muslim Rebels Forge Wealth-Sharing in Peace Accord Bloomberg. The Thais should try this.
Forget 3D printing—3D subtraction is going to arrive in your garage first Quartz
The World's Smartest News Reader Slate. "Nobody goes there any more. It's too crowded."
Culturalism, Gladwell, and Airplane Crashes Ask a Korean! Re: Asiana 214.
Asking the Hard Questions The Archdruid Report
A Pianist's A–V Alfred Brendel, New York Review of Books
Antidote du jour (via Fat Cats):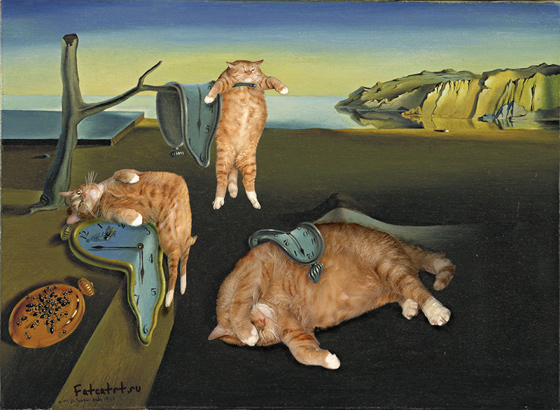 Bonus morning musicdote, because a family member owned a number of Brendel's recordings: