Dear patient readers,
We are trying some tech fixes, so bear with us.
1. Days before the site migration, we saw a big uptick in what looked like site attacks, except it was from a whole bunch of different IPs in China. This made the site slow down to be almost unusable at times. Our old tech guy tried implementing Cloudflare, which was able to block more of the intrusive accessing of the site, BUT also produced intermittent short outages (like 5 mins) for some users (including moi). These nasty site scrapers appear tohave robots on thousands of machines just repeatedly pulling down bad directory listings as well as normal pages of the site. Our new webhost has heard of this kind of behavior against porn sites (as often the same url will have different content later on) but rarely on a site with articles that seldom change. He's implemented a fix for that so hopefully you won't be having random brief outages.
2. We are implementing some comment fixes to try to end or at least substantially reduce the disappearing comment problem. It turns out Akismet (which is widely used to block spam) is the problem, and we are testing another way to deal with spam.
3. I notice some of you started to make fun of the spam that Akismet was letting through, the "great blog" sort. Please don't. They are spamming to put the URL of whatever they are promoting in the URL line. If I delete their comment (the fastest way to get rid of the problem) it messes up the thread if you've commented UNLESS I also delete your comment, but I have to delete YOURS first and then theirs (reverse order up the reply chain) not to mess up the rest of the thread. So please DO NOT feed trolls or spammers.
Man Arrested Two Times in 3 Months for Having Sex With the Same Horse Gawker. Um, see Zoo…
Climate extremes are 'unprecedented' BBC
Humans: the real threat to life on Earth Guardian. More resource consumption by the current population level (ie rising standards of living) will produce the same outcome.
The Drone Strike Push Notifications Apple Doesn't Want You To See Fast Company (Deontos)
Ex-NYU professor arrested for stalking Citigroup's chief economist Daily News (Scott). Oh, and NYU is trying to expunge her, see Here's The Heleen Mees PhD Thesis That NYU Doesn't Want You To See Clusterstock
New research suggests economic stagnation is no excuse for climate inaction PhysOrg
China Introduces Death Penalty for Serious Cases of Pollution OilPrice
Caught on tape: What Rupert Murdoch really thinks about bribing public officials Independent (Chuck L)
Egypt Has a Coup Morsi Departs:
Big Brother is Watching You Watch:
So who, exactly, re-routed Evo Morales's plane? MsExPat, Corrente. My bet is Nato did it. I'm told this story is getting more prominent play in Europe than the Morsi ouster.

Morales' flight over Europe, minute by disputed minute Washington Post. Classic. Someone, or several someones, tried mudding the record (don't tell me this doesn't happen, I've been a bit player on some stories where I've seen this done deliberately).

France apology in Bolivia jet row BBC

U.S. Postal Service Logging All Mail for Law Enforcement New York Times

Circumventing Invasive Internet Surveillance with Carrier Pigeons laetus in praesens (Deontos)

NSA Wiretapping Public Service Announcement Real News (Inverness)

Ecuador says it found a hidden microphone at its London embassy Reuters (furzy mouse)

Mastercard and Visa Start Banning VPN Providers TorrentFreak. You know this has to be in response to official pressure…

Al-Qaeda sought to benefit from WikiLeaks documents, prosecutors say and The Guardian: Small British paper makes big impact with NSA stories Washington Post (furzy mouse). OMG, WaPo trying increasing desperate strategies to discredit the Guardian and Snowden. Guardian "a small paper"?

Hints surface that NSA building massive, pervasive surveillance McClatchy (Lambert)

NSA/GCHQ – The New Praetorians and the New Cold War Golem XIV
Nobody Pays Any Attention To What I Say Paul Krugman
Health Law Delay Puts Exchanges in Spotlight New York Times. Confirming Lambert's reporting….
Health-Law Penalty Delay Clouds Individual Mandate Wall Street Journal. The Journal smells blood, but that is their bent.
If You Haven't Figured Out How to Make the Employer Mandate Work Yet, How Will Another Year Help? Jon Walker, Firedoglake
What Happens in Detroit Won't Stay in Detroit Bloomberg
Occupy Oakland protesters awarded $1m over police violence during arrests Guardian
A View from South Philly CounterPunch (Carol B)
A Pledge To Be Responsible Tim Duy. OMG, lunacy! Dudley says the Fed is gonna tighten (wellie I'm not respecting their nomenclature, they seem to think "tightening" is limited to increasing the Fed funds rate) in anticipation of overheating in 2014. Huh? This a stock and housing market centric view of the world. I'd love to know how we are even remotely at risk of "overheating" in the real economy (and remember, I was never a fan of QE BUT we are where we are….you don't take someone in the hospital whose muscles are atrophied because you've given them the wrong meds and dump them out on the street and tell them to walk home).
Fed Ready for September Taper After Shocking Market, Meyer Says Bloomberg
MISS: ISM Services Index Falls And Misses Expectations Clusterstock
Fed delays swaps rule for Goldman Sachs MarketWatch (1 SK). Of course, announced on one of the slowest news days of the year….
REDISTRIBUTION AND THE HOLLOW MIDDLE CLASS Tomas Hirst, Pieria
Antidote du jour (martha r):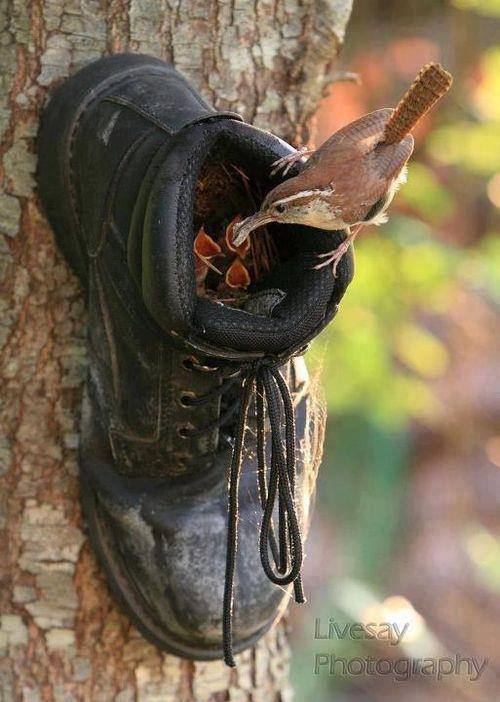 And of course…..Happy 4th!