California readers: Please come to our CalPERS hearing or encourage CalPERS retirees in the Bay Area to attend. It's this Friday, May 2, 2014, 9:30 a.m., Superior Court of California, Department 302. That's on the third floor of 400 McAllister Street, San Francisco, CA 94102 (map). But be sure to check here after 2:00 PM PDT on Thursday! The judge may postpone the hearing, so double check that it is still on before you drop by.
However, if it is on (probable), this looks to be an unusually fiery hearing, so please come if you can. More explanation here.
Mad Magazine's Al Feldstein Dies at 88 New York Times
Kittens reaching peak cuteness Daily Mash
Animals in the military DW. Link to slideshow on the first page under "Editors' Choice"
In the 1970s, Scientists Discovered a 2 Billion-Year-Old Nuclear Reactor in West Africa Physics arXiv
Ancient hunting camp found beneath Lake Huron USA Today
Mysterious Kidney Disease Slays Farmworkers In Central America NPR (furzy mouse)
Programming Sucks Still Drinking
China April Manufacturing Data Add to Signs of Weakness: Economy Bloomberg
Bloomberg's folly Columbia Journalism Review. On how Bloomberg caved when pressured on investigations into official corruption.
China's pollution plagues coastal waters Financial Times
Gerry Adams held over 1972 murder BBC
U.K. Economy: Goldilocks and the Three Charts WSJ Economics
House price boom ripples out of London Telegraph
A rejoinder to ELSTAT's & EUROSTAT's defence of the New Greek Statistics Yanis Varoufakis
Syria 'stalling' on giving up chemical weapons, U.S. says Washington Post
Ukraine
Big Brother is Watching You Watch
British Spy Chiefs Secretly Begged to Play in NSA's Data Pools Intercept

The Strangest Interview Yet With the Outgoing Head of the NSA Atlantic
Obamacare Launch
Major Obamacare insurer backs away from double-digit rate hike prediction Washington Post

Report: 67% of Obamacare enrollees have paid so far CNN. Note so far this isn't off track with the rule of thumb that 80% of enrollees will pay. The last-minute ones haven't been billed yet.

The White House's Obamacare victory lap looking more like a false start Washington Post
Why Democrats should worry about the ABC/Post poll Politico
DCCC: "Final notice" Lambert
Dem donor secrecy: 'Irony, but it's not hypocrisy' Politico
Shifting Demographics Tilt U.S. Races Wall Street Journal
White House opens door to tolls on interstate highways, removing long-standing prohibition Washington Post (Carol B)
As New Shipping Rules Are Studied, Another Oil Train Derails New York Times
For more states, execution means improvisation Washington Post
Forecasting a Speedup in Growth, the Fed Again Cuts Bond Purchases New York Times
US unemployment: A long-term trap Financial Times
Fast Food Pulls a Fast One Michael Winship, Moyers & Company
OCC: 87% of settlement funds distributed to borrowers Housing Wire
A new housing bubble? UCLA (Lisa E)
Post-Crash economics clashes with 'econ tribe' Cameron K. Murray (Richard Alford)
Antidote du jour (furzy mouse). Before and after pet photos: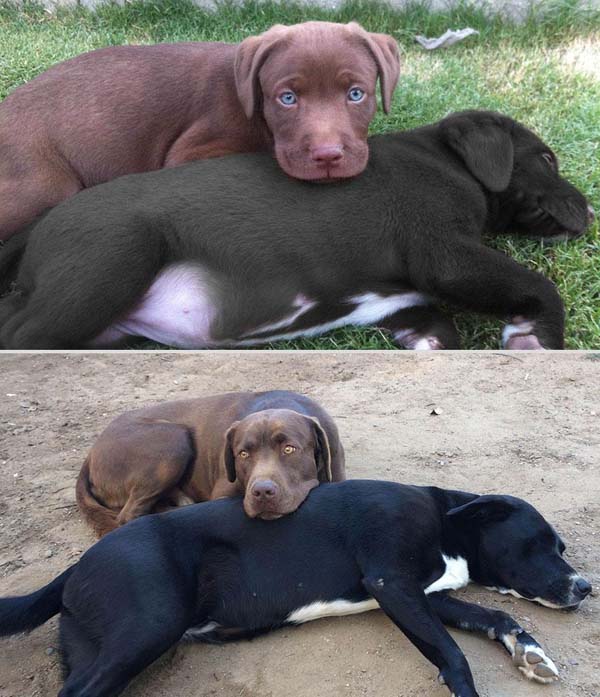 And a bonus, the trailer for a movie about Aaron Swartz, which has gotten good reviews at Sundance. Please circulate.
See yesterday's Links and Antidote du Jour here.