The woman who lived in sin with a dolphin Telegraph
More Pet Brands Target Owners Who Like to Cook Their Own Dog Food Wall Street Journal
Cynical? You may be hurting your brain health ScienceDaily (Chuck L). This looks like junk to me. How do you define "high levels of cynicism" v. garden varieties of cynicism? Plus in this case, the cynicism may actually be a proxy for other issues that lead to poor outcomes, namely, weak social bonds or financial insecurity (aka stress).
The Enduring Promise of a Thinner You New York Times
Buried Carbon Causes Deep Concern Truthdig (Chuck L)
Nuclear-waste facility on high alert over risk of new explosions Nature
It's simple. If we can't change our economic system, our number's up Guardian (Lawrence)
After the Sun (Microsystems) Sets, the Real Stories Come Out IEEE Spectrum (Chuck L)
Microsoft shows off real-time universal speech translator for Skype, coming in 2014 ExtremeTech (furzy mouse)
Turn Gmail Into an RSS Reader With IFTTT Gizmodo
Animated Map Visualizes NYC's Raging Workaholism Fast Company
Come Saturday Morning: The Worst Places to Work, Worldwide Phoenix Woman, Firedoglake
China denounces Japan and US over 'provocative' speeches BBC
Southeast Asia's Regression From Democracy and Its Implications Council on Foreign Relations (furzy mouse). Free download
Want to unwind Thailand's coup? Look to palace politics Christian Science Monitor
Sex, Drugs and Accounting in Europe Bloomberg
Climate change to boost summer flash floods, says study BBC
RBS could fail due to '£100bn black hole' – with British taxpayers in line to lose their entire £45bn stake Independent. FYI, the book is by Ian Fraser, a sometimes contributor to NC.
Bank of England governor: capitalism doomed if ethics vanish Guardian. A bit late to be worrying about that. However, as Harry Shearer points out: "Can you imagine a head of the Fed talking like this?"
Caracas Goes Thirsty as Taps Run Dry and Bottles Vanish Bloomberg
Venezuela: A plan for coup d'état and assassination of Maduro failed evolution
Ukraine
Big Brother is Watching You Watch
5 Reasons The Deficit Has Fallen By Nearly $5 Trillion (And Why That's A Bad Thing) National Memo
New Law 'Facilitates Privatization' of US Water Systems Mint Press (furzy mouse)
Police didn't search database showing Calif. shooter had bought guns Washington Post (furzy mouse)
Daily Meme: Hit Me With Your Best Shot American Prospect. Revealing Dean Baquet remarks.
George Clooney 'planning to launch career in politics after marriage to British lawyer' Daily Mail
The New Paradigm for Banks Mohamed A. El-Erian
Fed Officials Downplay Financial Stability Concerns WSJ Economics
Reconciling Hayek's and Keynes' views of recessions VoxEU
FT v. Piketty
Everything You Need to Know About Thomas Piketty vs. The Financial Times New York Times
You shouldn't use a spreadsheet for important work (I mean it) Daniel Lemire. Ahem, some of the problems are not due to spreadsheets in general but Excel in particular. I can't stand to use Excel because it is a terrible tool. I relied on Improv because even in the early 1990s you could build multi-dimensional models (oh, and easily rotate them), plus it documented formulas using the labels you input (as in your column/row names) making them easy to check. It also has all sorts of complicated financial and mathematical formulas built in as function choices, so you don't have to generate them. IBM refused to sell Improv after it acquired it, despite many offers, so some developers built an imitation, Quantrix, and then improved on it. Unfortunately, it cost over $1500 , so if a reader connected with the company is feeling generous, I'd love a copy.
Class Warfare
Not Walking the Walk on Board Diversity Gretchen Morgenson, New York Times
Tech Titans on Income Inequality and Their "Stingy, Stingy" Industry re/code
Fast Food Workers' Movement: Union 2.0? Real News Network
eBay Shrugged: Pierre Omidyar believes there should be no philanthropy without profit Mark Ames Pando. Important. Also documents more of Omidyar's relationships to the US security state.
Don't believe brokers, the government, or Piketty: Your property values won't grow faster than your paycheck Amar Bhide, Quartz. Today's must read.
Antidote du jour (furzy mouse):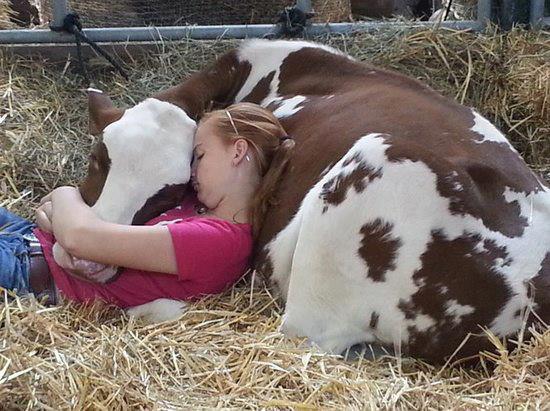 See yesterday's Links and Antidote du Jour here.