This Dog Is Deaf And Tilts. She'll Make A Great Pet, And So Will Her 51 Special Needs Friends Huffington Post
Fowl legions take over Nakhon Pathom road (VIDEO) Bangkok Cocoanut. I've never seen so many ducks.
Bloomsday Rosenbach Museum
Bitcoin security guarantee shattered by anonymous miner with 51% network power ars technica (EM)
Supreme Court Rejects Argentina's Debt Appeal New York Times
Fukushima's Children are Dying EcoWatch
China's Brewing Subprime Crisis Bloomberg
China Surpasses U.S. as Largest Corporate Debt Issuer New York Times
Military raids and Thai Red Shirt disquiet Aljazeera
Thai Military Co-Opts Populist Policies of Government Deposed by Coup Wall Street Journal. Lambert: "It's the economy, stupid."
Indonesia on the knife's edge Inside Story
EU-US trade talks hit roadblock on banks Financial Times. Music to my ears.
Yacht apps and anti-Semitic ministers in the birthplace of democracy Mark Ames, Pando
Blair unhinged, say lots of people who agreed with him at the time Daily Mash
Ukraine
Ukraine Says Russia Has 38,000 Troops on Border Amid 'Invasion' Bloomberg
Russia tables new UN resolution for ceasefire and talks in Ukraine Guardian
Iraq
Big Brother is Watching You Watch
Disciplined Democrats Paul Krugman. Dr. Pangloss alert: Krugman claims that there are no policy disagreements within the party, and that Obama did as well as he possibly could have. Oh, and of course the United Democrats are fully behind Hillary.
Neocon Kagan: Hillary Clinton Is One Of Us Moon of Alabama
Act Now to Defend Healthy School Lunches for Kids! Union of Concerned Scientists. Please sign this petition.
Hell on Wheels David Dayen, New Republic
Wyoming Residents and Environmentalists Frustrated With State's Fracking-Funded Water Contamination Investigation EcoWatch
Virginia Political Report Corrente
Cantor Shocker and New Survey Put Anger at Wall Street at Center of Political Debate Greenberg Quinlan Rosner
Wall Street's Secret Weapon: Congress Bill Moyers
SEC
Exclusive: Wall St. watchdog to review its sanction guidelines Reuters. We wrote last week that the SEC Commissioner Kara Stein is making trouble for Wall Street friendly Chairman Mary Jo White. Stein criticized FINRA for its pathetically low fines. FINRA is rousing itself to look at the issue.

First SEC Case Under New Authority to Bring Anti-Retaliation Enforcement Action SEC

Informed Options Trading Prior to M&A Announcements. Insider Trading? Abigail Field highlights this sentence from the abstract: "Historically, the SEC has been more likely to investigate cases where the acquirer is headquartered outside the US…."
Federal Reserve
Economists: Take Fed 'Dot Plots' With a Big Grain Of Salt WSJ Economics

Fed to stay the tapering course MacroBusiness

Fed looks at exit fees on bond funds Financial Times
Class Warfare
Absolutely Nothing Stonekettle Nation (Chuck L). Today's must read.
Antidote du jour (abynormal):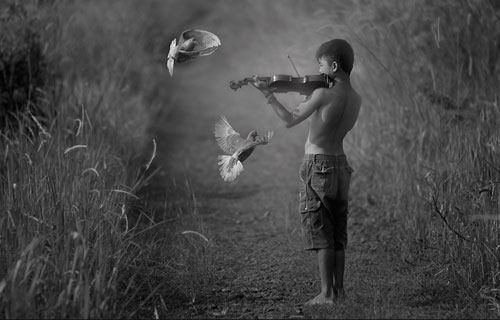 And a bonus video, Elephant Lullaby (lambert and Jim D):
See yesterday's Links and Antidote du Jour here.